Wine Tasting in Brisbane: 10 Places You Have to Try
Published by:

Bounce
9 October, 2022
As the capital of Australia's state of Queensland and its third most populated city, Brisbane is a pretty impressive place. Although it is not as popular as some of the other cities in the country it is one of the best places to go for an authentic Australian experience. Brisbane boasts a unique culture, beautiful natural landscape with white sand beaches and great weather, which makes it an amazing spot to go on vacation. There are lots of fun activities to keep you busy during the day and a variety of things to do at night in Brisbane as well.

Not only is the sunshine and warm climate great for vacationers but it also makes a suitable environment for growing wine grapes! The city is home to wineries that source grapes from all over the region as well as bars where you can sample wines from around the globe. Going on winery or brewery tours can be fun excursions so consider adding some of the ones listed below to your travel itinerary. Remember that you can always store your bags safely in Brisbane at a local suitcase locker. An excursion to taste wine is always best hands free!

City Winery Brisbane
One of the best spots to taste wines is the Brisbane City Winery which is located right in the heart of the city. This winery was a very welcome addition to the town of Brisbane since for the past 160 years before it was founded, there was no other inner-city winery. They offer fun experiences like wine blending workshops or you can make your own barrel of wine with a company logo or personalized label. Try taking cooking classes and winemaking dinners or workshops where you will learn how to pair wines and food. They even have a wine blending workshop for those of you who want to learn about blending wines!

The City Winery Brisbane makes wines with grapes that come from all of Australia's key growing regions so you will get to discover what the local wine scene is really like. They offer daily cellar door tastings and can also rent out their dining room, winery or cellar for special events and functions. The restaurant serves local food sourced from within the city; combine a tasty meal with a glass of delicious wine and you will be ready for a fantastic culinary experience!

Address: They are situated at 11 Wandoo St, Fortitude Valley QLD 4006, Australia.

Tash Maree Wine Tours
If you want to further your knowledge of winemaking or want to go on wine tastings it can sometimes be easier to leave the planning to the professionals. The Tash Maree team works hard to offer you education focused wine-related experiences all around Brisbane. They like to support small businesses and help bring traffic to lesser-known wineries, giving you a different experience than other companies.

If you sign up for their Deluxe Winery Tours, you will be treated to a full day of fun. Your tour guide will pick you up from your doorstep and take you to local wineries at either Mount Tamborine (you will be taken to 4 venues) or Maleny and Montville (this tour includes 3 venues) to tour the vineyards. A two-course meal will be provided to you at lunch as well as liqueur, cheese and, of course, lots of wine!

Address: Pick up and drop off where you are located, multiple pick up zones located around Brisbane, Mt Tamborine & suburbs.

Hampton Estate Wines
You will find the Hampton Estate Wines situated on the beautiful Mt Tamborine mountain and it can be reached in just over an hour's drive. They have been in the winemaking business for more than 25 years now and are experts that are ready to share their knowledge with you! The vineyard is set on a beautiful piece of land on the summit of a lush green hill. It is quite a nice spot to relax with friends and a glass of their personal label of wine in hand.

If you want to stay longer they have gorgeous suites where you can spend the night or a romantic weekend getaway! Their wine tastings are open from 10 am to 4 pm, Friday to Sunday and you will have to book in advance.

Address: The address for Hampton Estate Wines is 52 Bartle Rd, Tamborine Mountain QLD 4272, Australia.

Mason Wines
Mason Wines is located in the Gold Coast Hinterland and they offer an impressive array of custom blend wines each with a unique texture profile and taste for you to sample. If you buy 12 bottles of their wine you will automatically join their food and wine club where you will get lifelong discounts and deals! Aside from traditional flavors like Sauvignon Blanc or Shiraz, you will also get the opportunity to taste more unique varieties like Petit Verdot or Viognier.

You can go to Mason Wines for a wine tasting from 10 am to 4 pm, Wednesday to Sunday. You can do the tastings in groups so bring friends! They recommend booking a spot in advance. The experience is fun and very affordable at about $8 per person. If you want to you can make your own personalized cheese platter from a selection of local cheese to go with the wines.

Address: This vineyard is located at 32 Hartley Rd, Tamborine Mountain QLD 4272, Australia.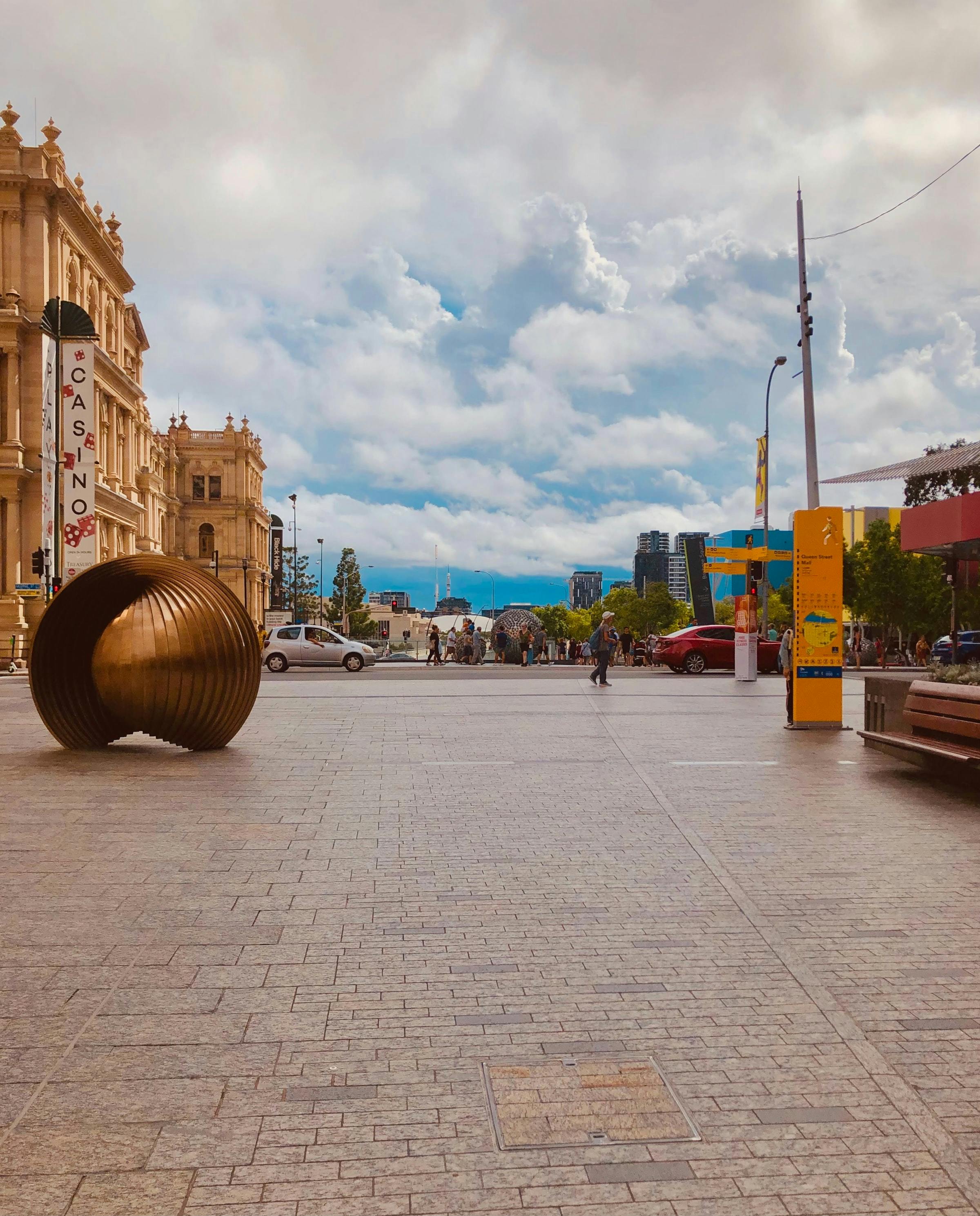 Sirromet Winery
Whether you are a dedicated wine enthusiast or just someone who likes to drink occasionally, Sirromet Winery will have something for you to enjoy. Come visit them at their naturally stunning estate for a winery tour or sign up for one of their premium wine tastings to see what kind of flavors they have available. If you like what you find, you can buy a couple of bottles to take home with you! If you can, we recommend that you stop by on the weekends when they have live entertainment sessions.

Sign up for their wine club if you want to try some of their fantastic flavors and meet up with others who share the same passion. The Gold Membership will give you 12 bottles of wine per season, the Silver Membership will give you 6 bottles of wine per season, and finally, the Cellar Select membership will allow you to choose 12 bottles of wine per season from any price range.

Address: You will find them at 850-938 Mount Cotton Rd, Mount Cotton QLD 4165, Australia.

Flame Hill Vineyard
Head up to the town of Montville to visit Flame Hill Vineyard which is a beautiful venue that is home to some really great wine choices. The space doubles as a restaurant serving some of the best food that you can pair with a glass of their custom wine made completely on site. Take your time to enjoy the relaxed atmosphere and admire beautiful views of the surrounding area as well, since they are located at the highest point in town!

Their oldest vines are nearly 80 years old which is quite impressive! Every year they host a special event after they've finished picking grapes where you can join in on stomping and manually pressing the grapes, preparing them for the next step towards becoming wine. It is a great interactive event where you can get some hands-on experience and learn about what being a winemaker employs! Ready to pay them a visit?

Address: Go to 249 Western Ave, Montville QLD 4560, Australia.

Ocean View Estate
You will need to go to Mt Mee to stop by this winery but it is well worth the journey to try their award winning wines. Aside from being a vineyard, they are a working restaurant where you can eat meals made from fresh local produce. Order a delicious meal with a perfectly matched wine and you are all set for one of the best dining experiences in the city!

You will love having dinner here, not only for the great food but because of the breathtaking views that you will get while overlooking the vines. Or make your visit into a picnic and eat right next to them instead. If you want to branch off from wine you can try some of their craft beer!

Address: Ocean View Estate is situated at 2557 Mount Mee Rd, Ocean View QLD 4521, Australia.

O'Reilly Canungra Valley Vineyards
Come enjoy the simple pleasures of life by eating breakfast or lunch at the gorgeous O'Reilly Canungra Valley Vineyards. We suggest that you sign up for their regular wine tasting at their cellar door, although that's not all that they have to offer you. Reserve a full day for this winery tour because there is a lot to see!

On site, they have an impressive homestead that is over 160 years old and is still a functioning restaurant where you can order freshly baked pizzas and other cafe style lunches. Local musicians play for you every weekend, as well! One of the best ways to eat here is by ordering your own picnic basket which will be entirely prepared for you. Then you can walk around the property and find somewhere nice to eat; either in the vines or by the creek. While you are here don't miss the Mountainview Alpaca Farm where you can pet and feed real alpacas.

Address: Their address is 852 Lamington National Park Rd, Canungra QLD 4275, Australia.

Witches Falls Winery
If you still have more time we suggest going on a winery tour around Witches Falls Winery. This is a must for all wine lovers and they offer some of the most affordable tastings in the city. For about $10 per person, you can make your own tasting menu of six different wines and will have the opportunity to sample them all, along with optional plates of cheese, crackers or chutney. It is an interactive dining experience where an experienced host will walk you through each pour and teach you a bit about it.

Tastings usually last about an hour and you will need to book in advance to help them plan accordingly for the group size. If you like what you taste you can sign up for their wine club and earn points that can be put towards discounts on wine bottles. They have two options when it comes to the wine club; Friends With Benefits which is great for people who don't want to commit long-term, and Partners In Wine which will give you exclusive members pricing on any wines that you want.

Address: You will find Witches Falls Winery at 79 Main Western Rd, Tamborine Mountain QLD 4272, Australia.

Ballandean Estate Wines
The Ballandean Estate has been in the winemaking business for over 80 years now and should be high up your radar for wine related experiences near Brisbane. This spot is a bit of a journey away from Brisbane so we suggest that you make a full day out of it. They can take you on winery tours and tastings any day of the week so pay them a visit while you are in the area! The estate is run by the Puglisi family and they have a strong Italian heritage which is well reflected in their offerings.

These passionate people have created wines with a perfect taste and they can be complemented by an excellent meal from the Barrelroom Wine Lounge. Come by for an afternoon session to sample wines or take a night out and go for dinner. This winery is located in the Granite Belt.

Address: Their complete address is 354 Sundown Rd, Ballandean QLD 4382, Australia.

Wine Tasting Around Brisbane
There's something special about trying wines in different regions around the world and Brisbane is full of fun and educational experiences to offer you. Stop by any of these wineries and try something from their tasting menu paired with snacks and you are all set for an incredible evening.

Whether you are looking for a venue for Friday afternoon staff drinks or just somewhere to try new wines with a friend, this city has you covered! If you have some extra time Brisbane has lots of other exciting activities to offer you. Check out this guide on 3 days in Brisbane to see what kind of things are in store for you. While here, be sure to see Brisbane CBD and DFO Brisbane!