6 beaches near Florence: Where to go for sun, sand, and surf
Published by:

Bounce
27 April, 2023
Florence is a very memorable place to visit, and really shouldn't be missed on any trip to Italy. From the iconic Duomo to the Uffizi and Piazzale Michelangelo, you probably have a list of things to do and see here that is as long as your arm. There are many historic places to visit, lots of lovely dining opportunities, and great places to engage in retail therapy in this amazing city. You can also add a visit to one of the beautiful beaches near Florence if you have the time during your trip. You might only need to take a short train ride to most of these fun spots, so you will not regret visiting some of the best beaches in this part of Italy.

Before you decide to head to the sandy beaches in this guide, you need to make sure that you have a plan for your luggage. Being at the beach with bags in tow is no fun at all. You can trust us to store your luggage in Florence while you swim and relax on any of these fantastic beaches near Florence.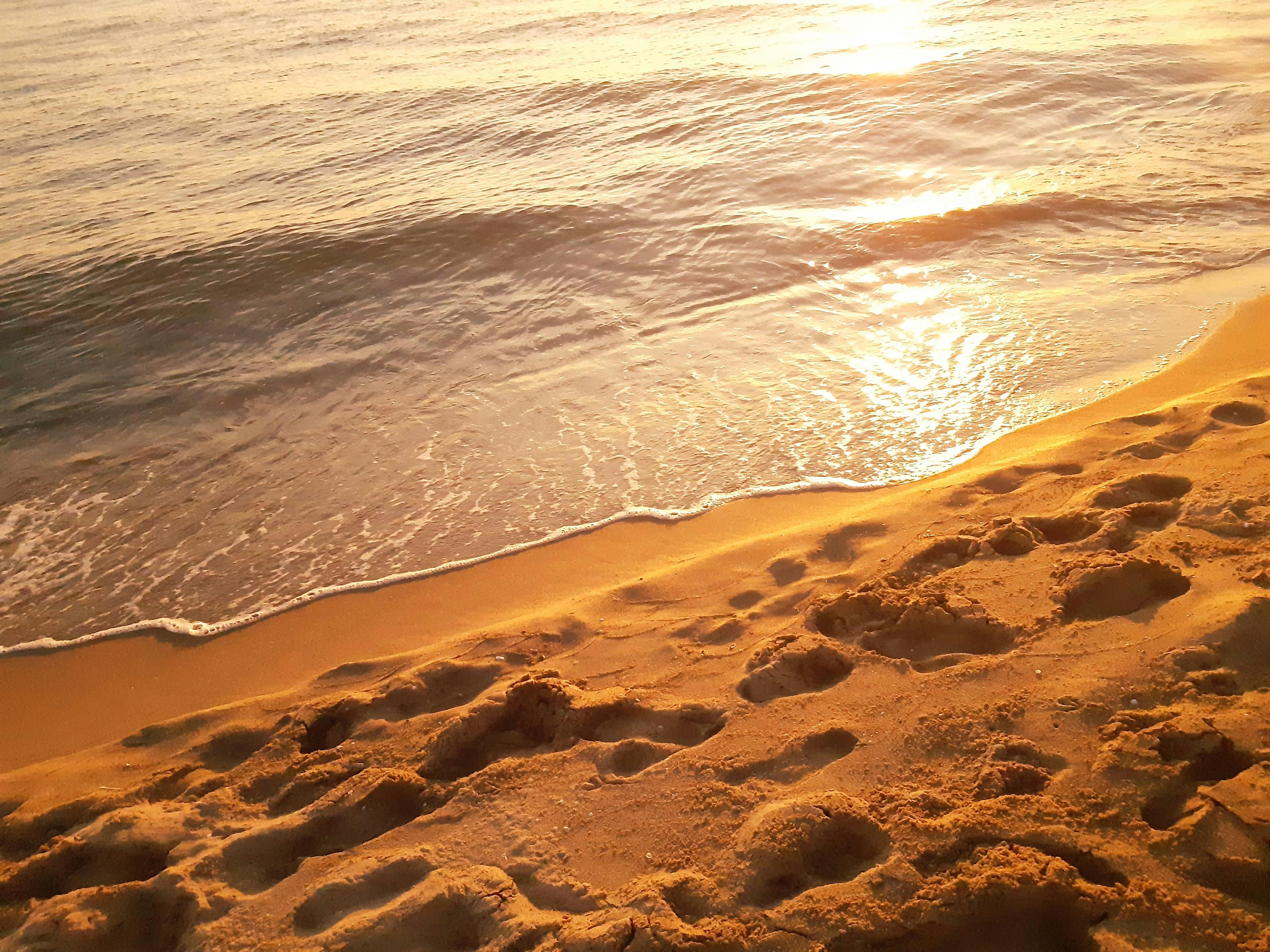 Tirrenia
Located just by the mouth of the Arno River, this lovely beach is right by Florence. You won't have to go far to get here to enjoy one of the best beaches around. This beach is very near to Marina di Pisa as well, making it possible to spend a partial day at both beaches near Florence if you want.

Tirrenia travel distance from Florence
It's an hour-and-a-half drive from Florence to Tirrenia, passing Pisa on the way. Using public transport it takes about two hours and involves traveling from Santa Maria Novella Train Station to Pisa Centrale and then getting a bus from Sesta Porta to Tirrenia.

Activity recommendations
This is one of the best sunbathing beaches near Florence, and beach access is easy to find. While private beaches might be more your style, you won't feel overcrowded or pressured to try and find a place to set up shop and get some sun here. From beach sports to swimming, there is no shortage of fun things to do here.

The water is not clear like you might expect, but that doesn't mean it's dirty. Due to the proximity to the river, this area doesn't offer sparklingly clear water, even on summer days. That doesn't slow the locals down when it comes to water sports, however, and you can still enjoy the water here as well as the sandy beach area.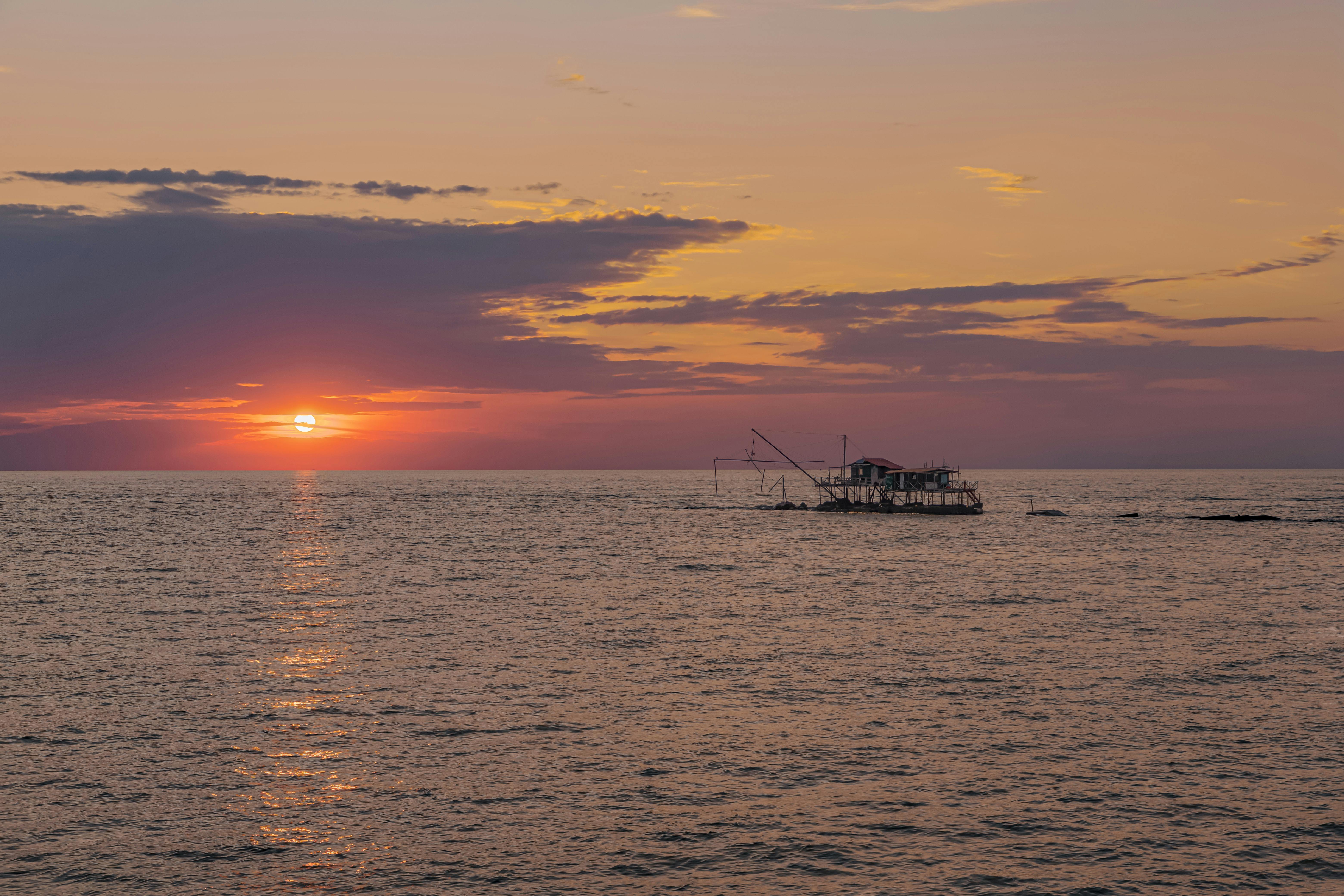 Marina di Pisa
Marina di Pisa is one of the best beaches near Florence, and it is also near Lucca. You can enjoy time at the sandy beach here, or you might want to wander into town and check out the sights. You can dine close to the water as well, making this a fun beach to head to if you are more of an activities-by-the-beach kind of person.

Marina di Pisa travel distance from Florence
Marina di Pisa is about an hour and a half away from Florence whether you drive or use public transportation. You should consider heading to Florence train station to make the trip easy and much more fun because parking can be a challenge.

Activity recommendations
This is one of the best beaches near Florence for a quick day trip, but you might not find that there is as much to do here as you were hoping for. This is why many people visit Tirrenia and Marina di Pisa on the same day trip. You can enjoy water sports here, sunbathing, or just walk along the sandy beach in the sun.

Viareggio
For access to the Tyrrhenian Sea, there is no better place to visit than Viareggio. This is an area of Italy known for Carnevale as well as lovely beaches. If you time your trip to visit this beach correctly, you might be treated to both experiences. The beach is involved in the celebration when Carnevale comes around, making this a very unique beach experience that is a short train ride from Florence.

Viareggio travel distance from Florence
Like most Florence beaches, this location is about an hour and a half away after you arrive at the train station and get on your train. This is one of the most beautiful beaches near Florence, however, so it's well worth the effort to get here.

Activity recommendations
For those looking to enjoy a classic beach club experience, this beach area is the right place to be. You can rent a lounger or two and an umbrella and sunbathe all day long if you want. The costs are not that bad either, considering that this is an upscale part of the Tuscan coastline.

If you have had enough of the sun and sand, head to the La Cittadella museum to learn about Carnevale and see reproductions of the most famous floats that the city has ever produced for the holiday.

You can swim along the coastline in this area in some places, but you will need to look for the blue flag beach indicators to be sure that this is a good idea. There are a lot of areas all along the beaches in this part of the world that are not actually safe for swimming, and lots of the beach locations also don't have lifeguards on the beach.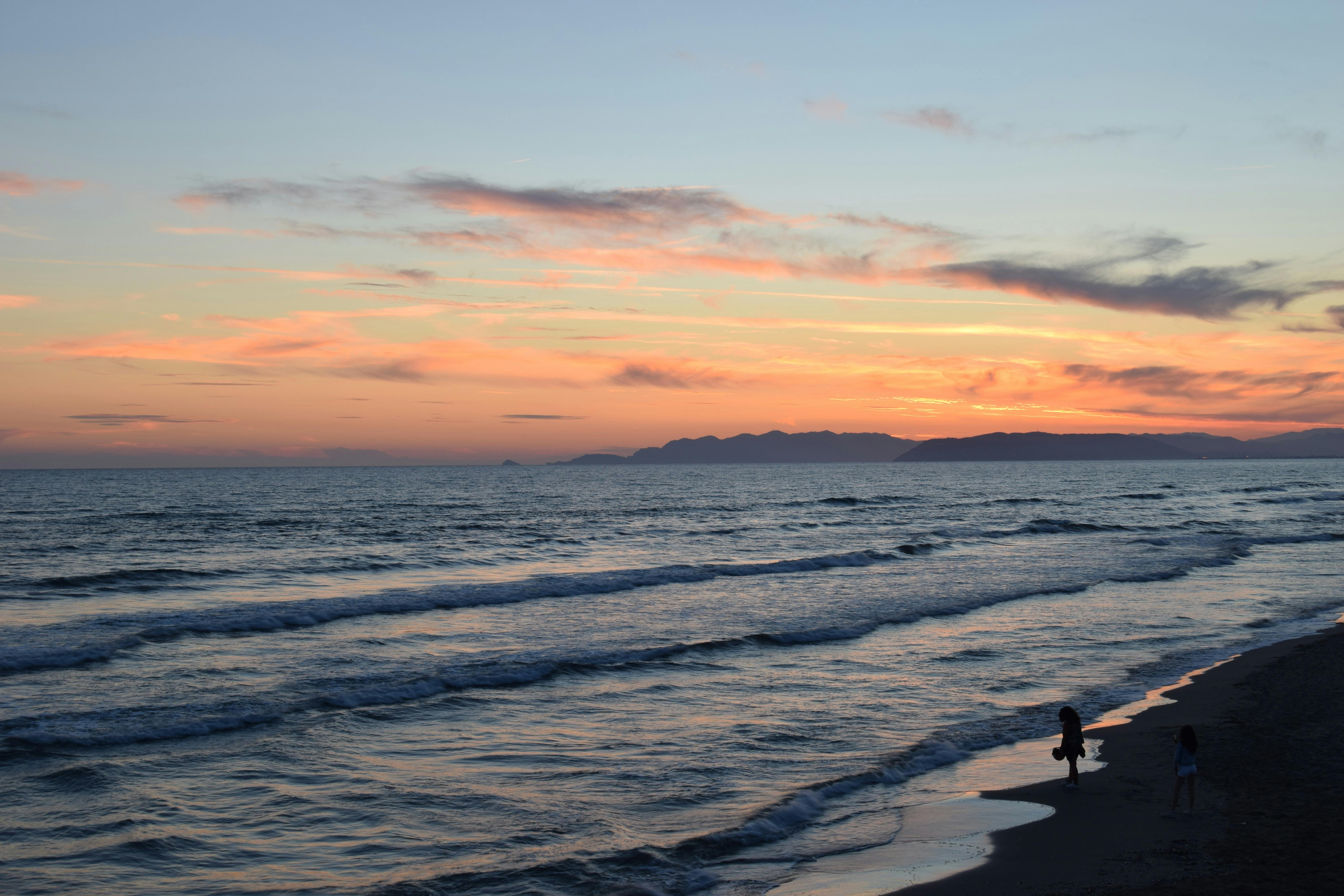 Marina di Pietrasanta
This beach is also an ideal spot for beach clubs, and you can secure your own little slice of heaven right here on the sands by choosing one of the beach clubs to spend the day at. Having everything that you need right at hand can make for a relaxing, pampered day trip experience. Many people also head into town and enjoy shopping and dining as well. This is a great place for a relaxing day or even a relaxing couple of days while you are enjoying Italy.

Even if beach clubs are not your thing, there are so many other ways to make the most of the sun and sand here. Make sure that you check with staff or lifeguards before swimming in the ocean at this location, and look for the blue flag beach indicators that say that swimming is safe.

Marina di Pietrasanta travel distance from Florence
This lovely beach location is about an hour and a half by train from Florence.

Activity recommendations
This is one of the places that Italian families head to when they have time to visit the Tuscan coastline. You will be treated to your choice of Bagno location, where you can rent some chairs and an umbrella and soak up the sun. Bagno Chimera is one of the best-rated clubs near the water here, and the service is incredible.

If you are interested in the history of the town, you can wander away from the ocean and check out all the lovely old buildings here. This city has been in existence since the 1200s, and it combines a sense of a modern festive summer playground with some really lovely historical buildings and sights.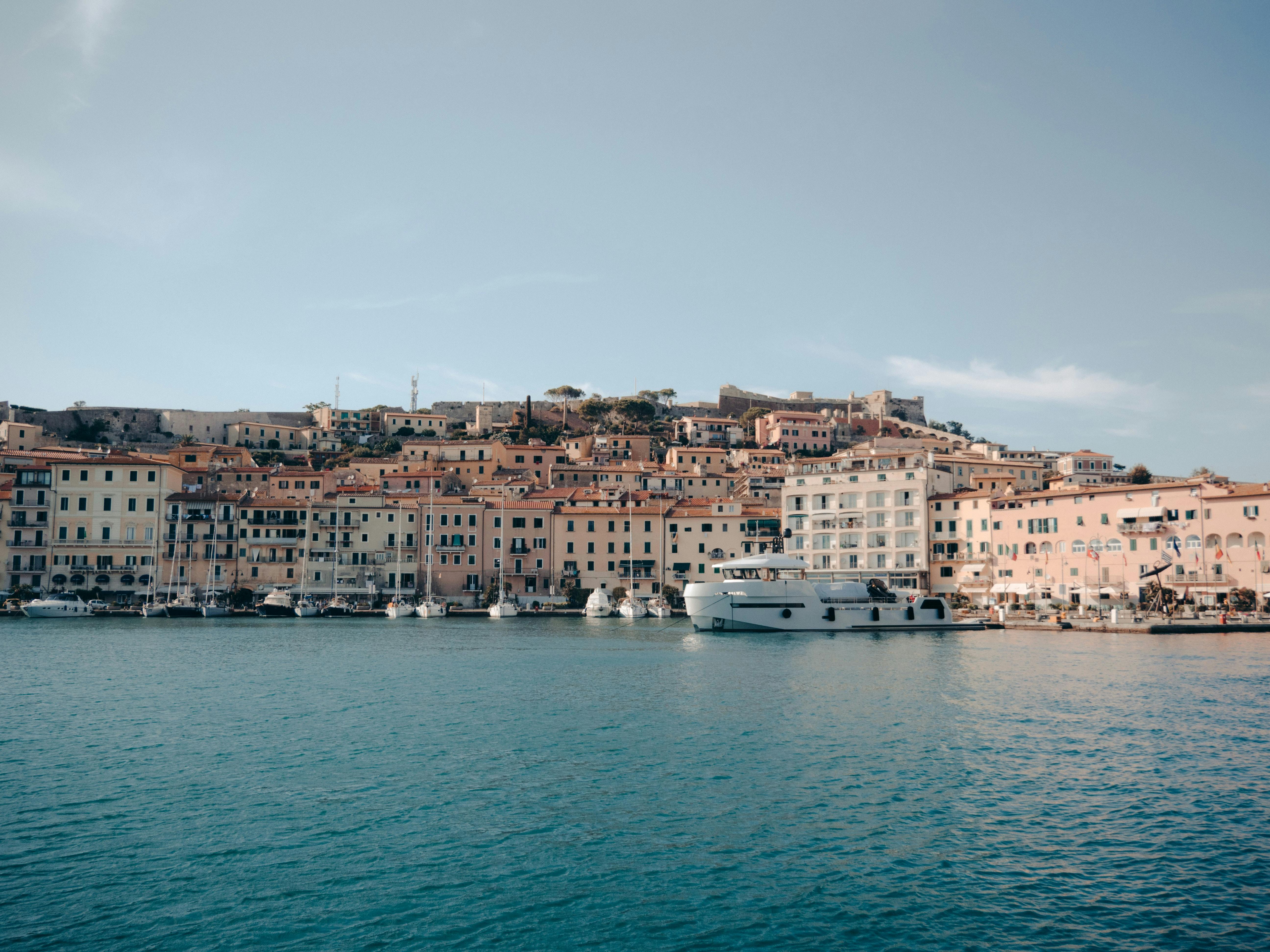 Elba
For something unique, you can choose to pop over to the tiny island of Elba. Famous for being the place that Napoleon was exiled to after he fell from grace, this little island is located between Corsica and the Tuscan coastline near Grosseto. The ferry ride is short and affordable, and the history alone makes the trek worth it.

Elba travel distance from Florence
Your train ride will be about two hours to get here, and then the ferry ride is about half an hour on top of that.

Activity recommendations
Many people choose to spend at least a couple of days on Elba Island since there is a bit of a time commitment to getting here in each direction. Portoferraio is where all the Napoleonic-era buildings are, and you can tour old churches and check out museums here. There is also a stretch of white, sandy beach to enjoy.

The western side of the island offers you less in the way of beach real estate, but there are lovely little colorful fishing villages clustered along the coast here. You can shop at local vendors, enjoy delicious food, and see a side of Italy that is no longer visible in many other places that have become more modern.

This is a great place to head to if you love history and want to have access to the beach at the same time. In a country as varied as Italy, this little island still manages to stand out. Elba might not be something that kids learn about in school anymore, but there is a ton of history to discover here if you decide to head this way. Being able to see a city that is practically frozen in time is really special, and the beaches here are some of the best in the world.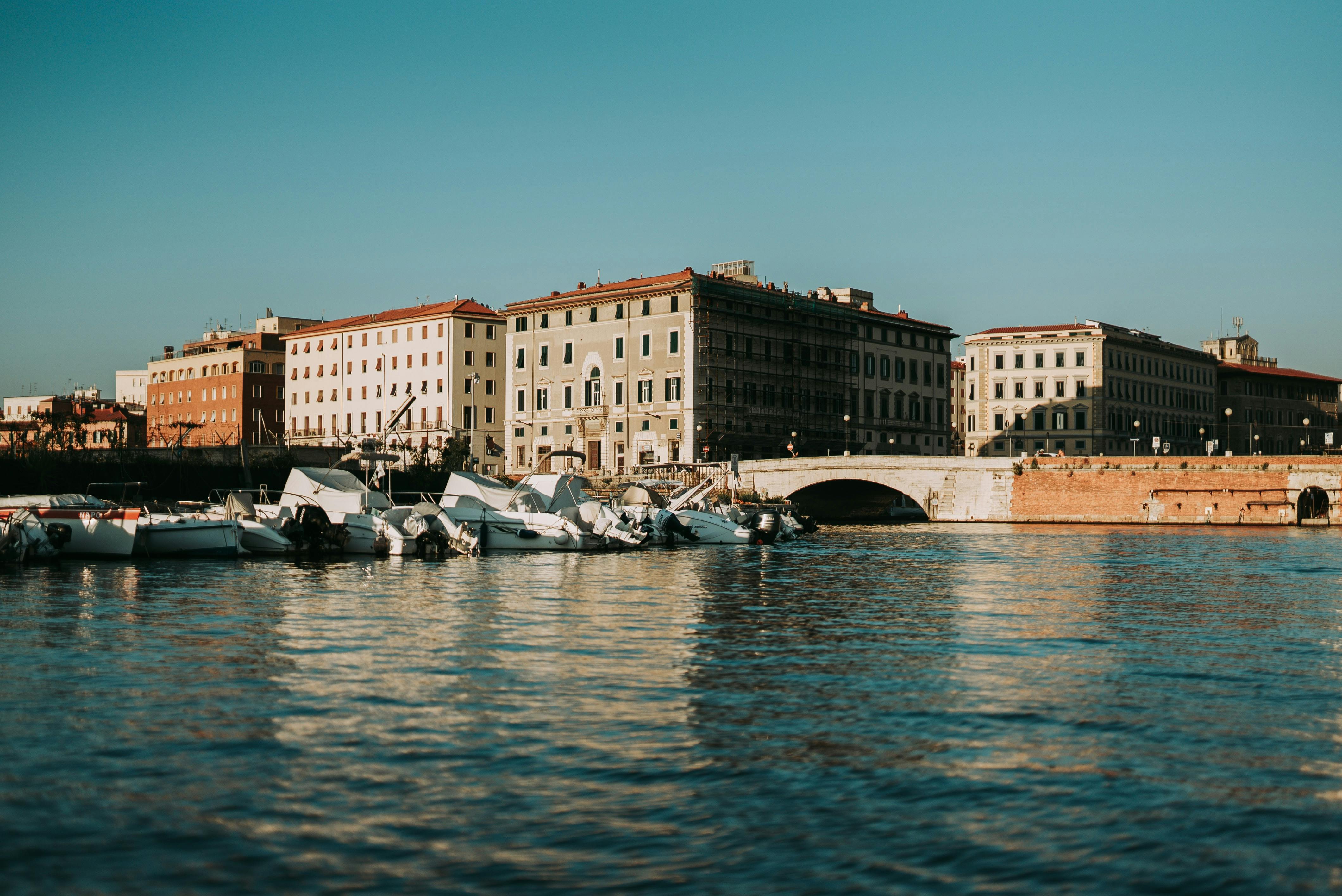 Livorno
This town has a very interesting history. It was designed to be a "perfect" town during the Renaissance, and the old buildings that inspired this supposed perfection are still present all over the city. You will feel transported back in time as you step foot off the train and see the city spread out before you.

This is more of a city location that also has a beach, but this part of the Tuscan coast is really beautiful and should be on your list of possible options due to the history alone.

Livorno travel distance from Florence
It will take you about an hour and a half to get to this beach area from Florence by car. The train can be slightly faster at about an hour and 15 minutes.

Activity recommendations
This is actually a cruise ship port, so when you are close to the beach, you will have access to lots of good food and drink options as well as touristy shopping and other attractions. You might not be invested in patronizing any of these options, but they do exist for those who don't want to bring along supplies for a beach day on the train.

You can also head to Fortezza Vecchia to see the old fort that protected the city for generations, or you might want to check out the variety of old churches that dot the landscape all across the city. This lovely area feels like it is frozen in time, and you can have a very authentic Italian experience in this charming city.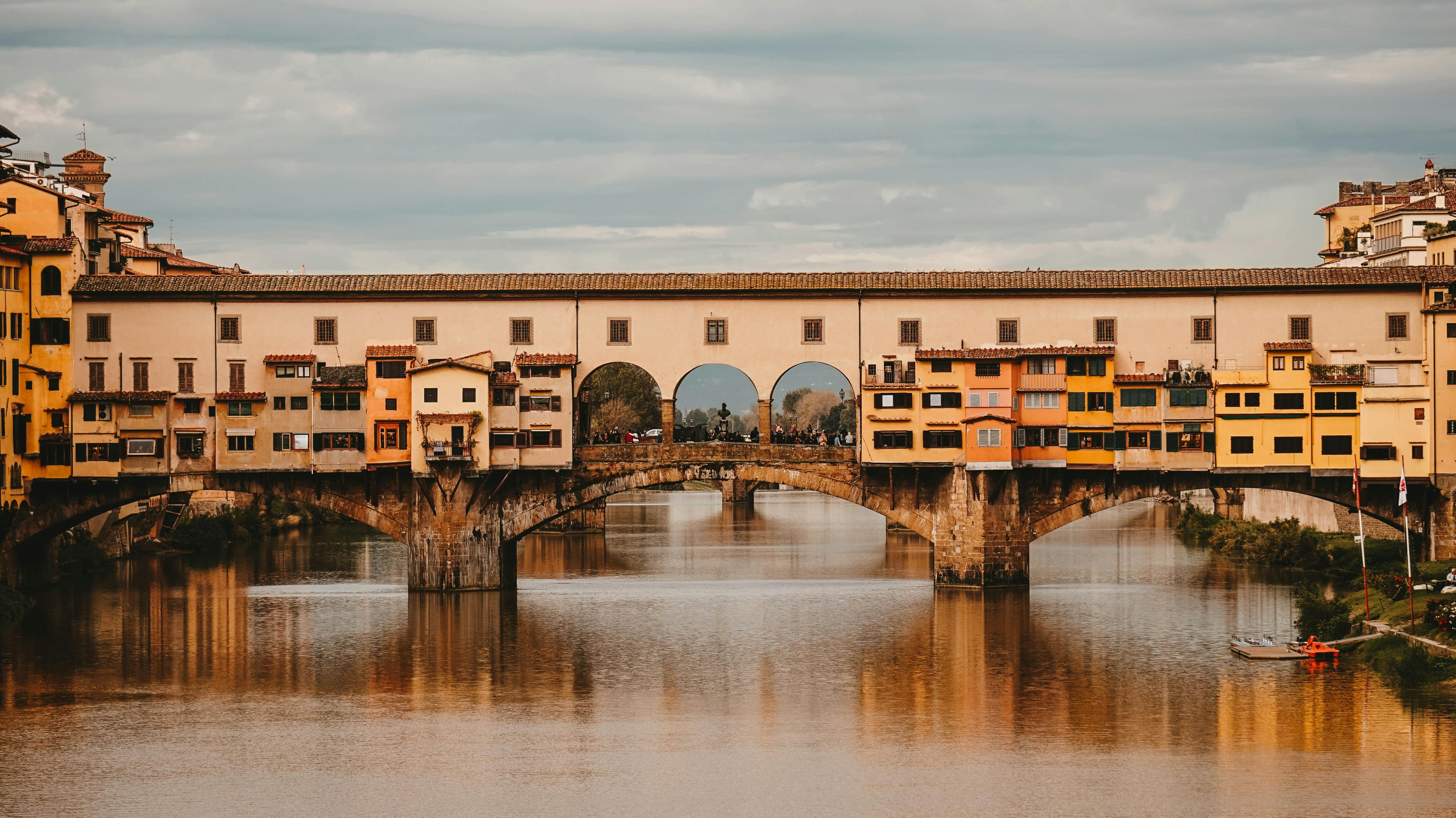 Conclusion
Traveling through Italy can definitely get expensive. That's why it's important to have so cheap and free things to do when you're visiting Florence on a budget. These beaches are the perfect answer to that. Although you may need to spend a little on the train and chair and umbrella rentals, overall, these beaches near Florence make for a very affordable day out. There are also lots of great options to enjoy a weekend getaway from Florence if you have the time and are using the city as your base. When you come to this part of Italy, although it's somewhat inland, there's nothing stopping you from lounging on beautiful beaches, enjoying the sand dunes, or heading to beach club locations that are fun and lively.

From places that offer nightlife and fun to locations that are steeped in history, there are so many options in this part of Italy for beach day fun. While most of the beaches that are near Florence require about an hour and a half on the train, you will see the lovely countryside as you travel, and you will be able to experience an entirely different part of Italy as soon as you arrive. Heading to the beaches near Florence can offer you the chance to slow down and really enjoy the beauty of the city and the region that you have chosen to visit.