5 easy must-do weekend trips from Glasgow
Published by:

Bounce
31 March, 2023
Glasgow hasn't always enjoyed the best reputation as a place for visitors. But in recent decades, this working-class port city has come a long way. Several major redevelopments have changed the face of the city, and it's becoming more and more recognized as a great place for a vacation, with tons of fascinating cultural experiences to enjoy, great restaurants to experience, and a friendly and welcoming atmosphere that makes it one of the UK's most vibrant towns.

There's plenty to do in Glasgow to keep you busy for a long time. But Scotland is a small country, so it's also possible to see more of it on weekend trips from Glasgow. In fact, with excellent transportation links to the rest of the country, Glasgow city centre makes a great base for the best weekend trips in Scotland, with Glasgow Central Station serving as a convenient gateway to the rest of the country.

If you're looking for Glasgow city breaks, you're in luck. Whether your ideal weekend break involves exploring the scenic beauty of the Scottish Highlands or learning more about the rich tapestry of Scottish history, weekend trips from Glasgow can bring you to some incredible locations that will show you the very best of this country.

But before you head out on a weekend trip, don't forget to drop off your bags at a luggage storage in Glasgow. Bring only what you need on your weekend break, and you'll have a much better time enjoying everything Scotland has to offer.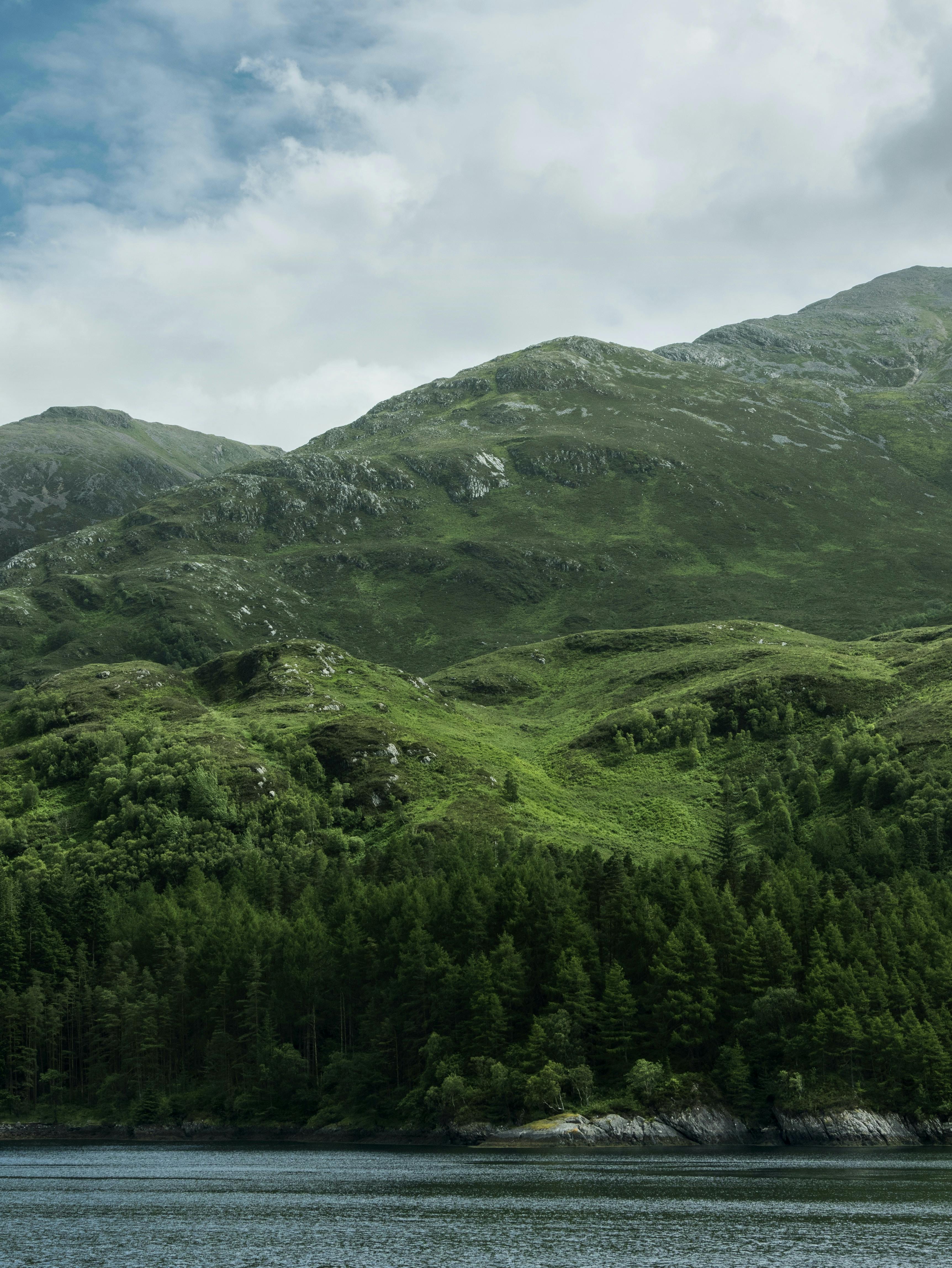 Loch Lomond and Trossachs National Park
Although it's located only a short distance from Glasgow city centre, this beautiful lake and National Park offer you a chance to feel a very long way from the city indeed. One of the most popular weekend trips from Glasgow, this one is ideal for nature lovers who want to explore the scenic side of Scotland.

Distance from Glasgow:
It's less than 30 miles from the heart of Glasgow to Loch Lomond and Trossachs National Park. That means you can explore by car in less than an hour's drive or even take public transit. However, once you're in the park, it's nice to have a car to get around and see everything.

Our activity recommendations:
Hiking: Trossachs National Park is absolutely packed with hundreds of miles of hiking trails, including a section of the 100-mile-long West Highland Way. But you don't need to travel all that way to get some walking in. You'll find plenty of moderate and easy walks here that will allow you to experience the scenic beauty of the lake and the park for yourself.

Boating: Loch Lomond provides one of the best destinations in all of Scotland for water sports. Whether you're looking for a relaxing boat ride, lake cruise, jet skiing, or waterskiing, you'll find tons of operators on the lake that can help you enjoy the water in the most fun way possible.

Camping: If you really want to make the most of one of the best weekend trips from Glasgow, consider staying a night or two in the National Park. Several designated campsites within the park cater to everyone from tent campers to motorhome owners, so you can pick your adventure in this unsurprisingly popular place.

Best season to visit:
Since outdoor activities are the star attraction here, you'll probably want to time your weekend trip to enjoy the best weather you can. That means visiting the national park during the summer like most locals do. However, you may get lucky and get some pleasant weather in spring or fall, too, so you can enjoy the park without the crowds.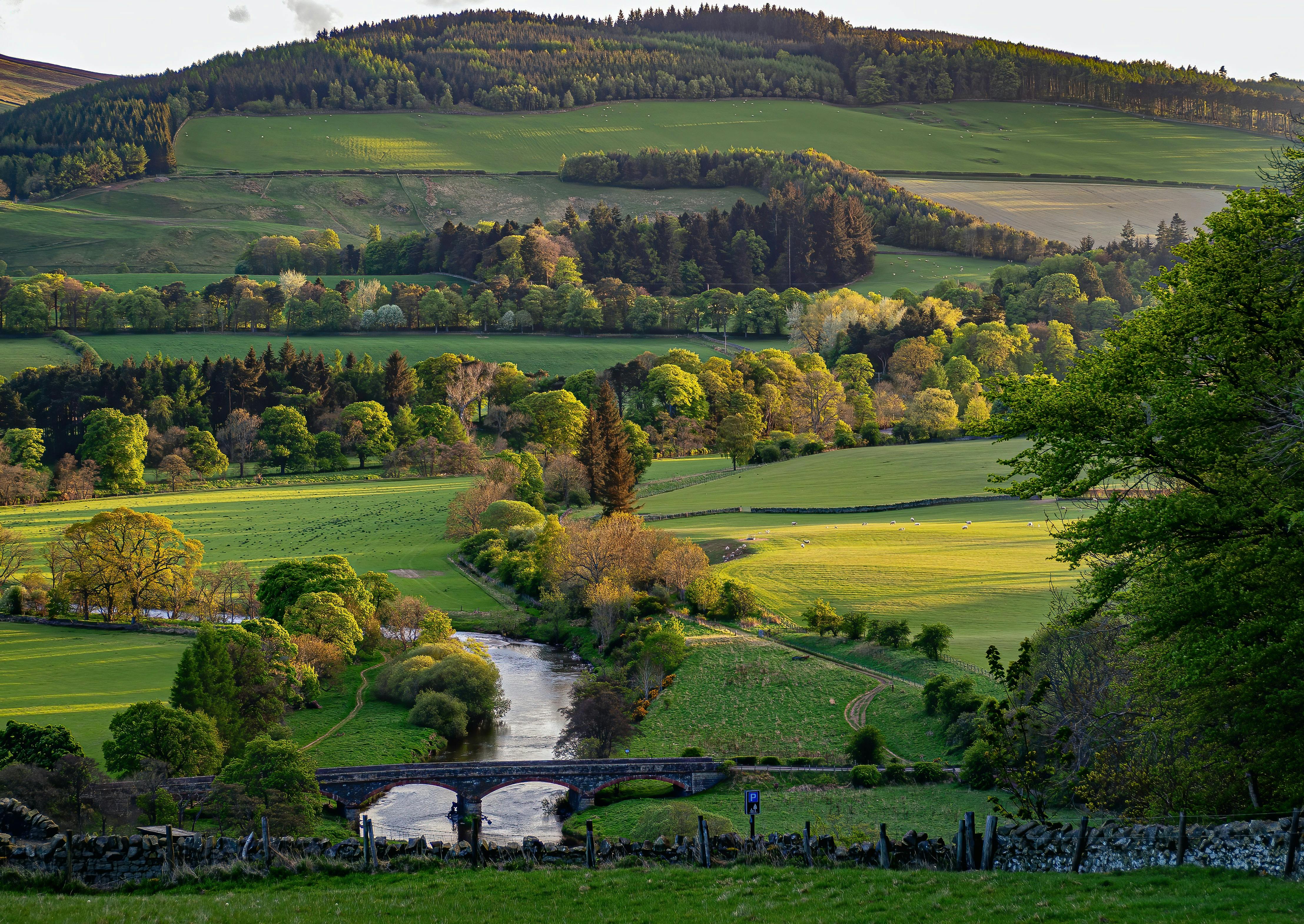 Peebles
This ancient town in the Scottish Borders has roots that go back even before the Roman occupation of Britain. That makes this one of the best weekend trips from Glasgow for history lovers. The town is also rich in culture and quaint charm, so whatever you like to do, chances are good you'll find something interesting here.

Distance from Glasgow:
It's around 50 miles from the center of Glasgow to Peebles, which makes it an easy option for day trips or a weekend trip. By car, the journey will take you around an hour and 20 minutes, or two hours by train if you prefer a train ride.

Our activity recommendations:
Neidpath Castle: Exploring these romantic castle ruins is a great activity on a weekend trip from Glasgow. This ancient fortress provides incredible views over the town, and the partially ruined walls seem to whisper stories from Scottish history while you explore.

John Buchan Story Museum: One of the most famous people ever to come from Peebles, John Buchan was a Scottish writer with a worldwide reputation. Learn more about the life and times of this talented local at the John Buchan Story Museum.

Cocoa Black Chocolate & Pastry School: If you have a sweet tooth, this is one you shouldn't miss. Located in the heart of one of the most picturesque towns in Scotland, this quaint institution will teach you how to make delicious desserts. There's no souvenir better than learning a new skill, so check out this fun activity while you're in town.

Best season to visit:
Peebles is great to visit at any time of year. Indoor attractions abound, so even winter is a fine time to head here.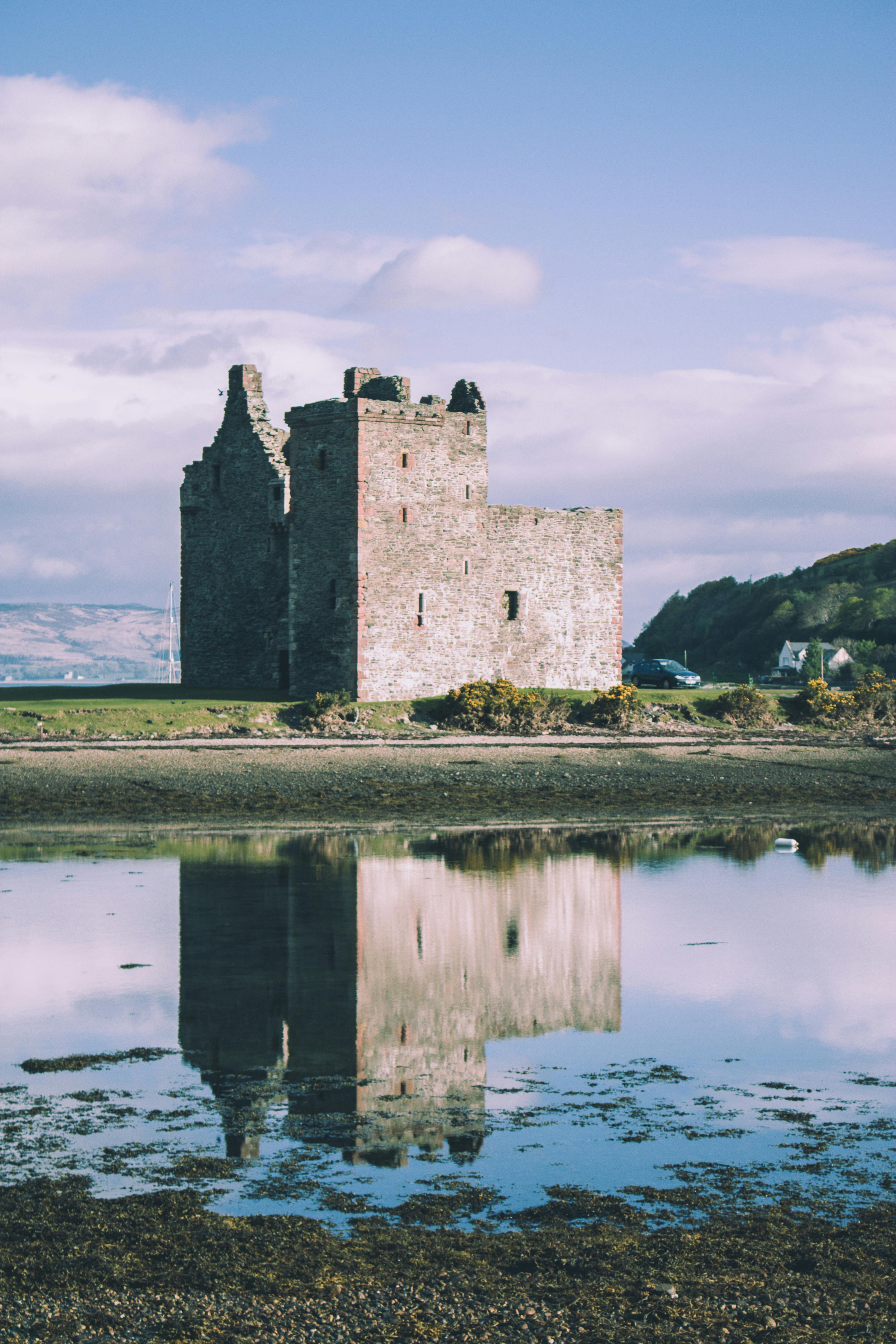 Isle of Arran
Escape city life and see the wilder side of Scotland with a trip to the Isle of Arran. A place of massive historical importance as well as great scenic beauty, this island feels far more remote than it is and is the perfect location for incredible weekend breaks.

Distance from Glasgow:
Getting to this island is part of the adventure. You'll need to drive to Ardrossan, then take the ferry from there to the island itself. Including the ferry, the journey from Glasgow will take around two and a half hours. Along the way, you'll get plenty of fresh air, and it's easy to spend a long weekend island hopping on a short break here.

Our activity recommendations:
Brodick Castle & Country Park: Located on the east coast of the island, this castle's beautiful garden is a great place to explore. Watch adorable red squirrels hopping from tree to tree and enjoy stupendous views over the coastline all the way to the Holy Isle.

Arran Distillery: It's not really a trip to Scotland if you don't get to try any whisky. Thankfully, the Isle of Arran is a great place to do exactly that. At the historic Arran Distillery, you can learn more about the whisky-making process and, most importantly, try some of their products for yourself.

Machrie Moor Standing Stones: There's no disputing that the Isle of Arran has a kind of mystical feel, and part of the reason for that, along with its breathtaking coastal scenery, is the long history you'll encounter here. The gigantic stones of this mysterious stone cycle were positioned thousands of years ago, and wondering what the purpose behind this ancient monument was is half the fun of coming here.

Best season to visit:
Winter weather on the West Coast of Scotland can be wet and wild. For that reason, the Isle of Arran is best visited in the summer. And even though this is a popular time to go, it's usually not too hard to find some isolated corners of the island where you'll feel like you have the place all to yourself.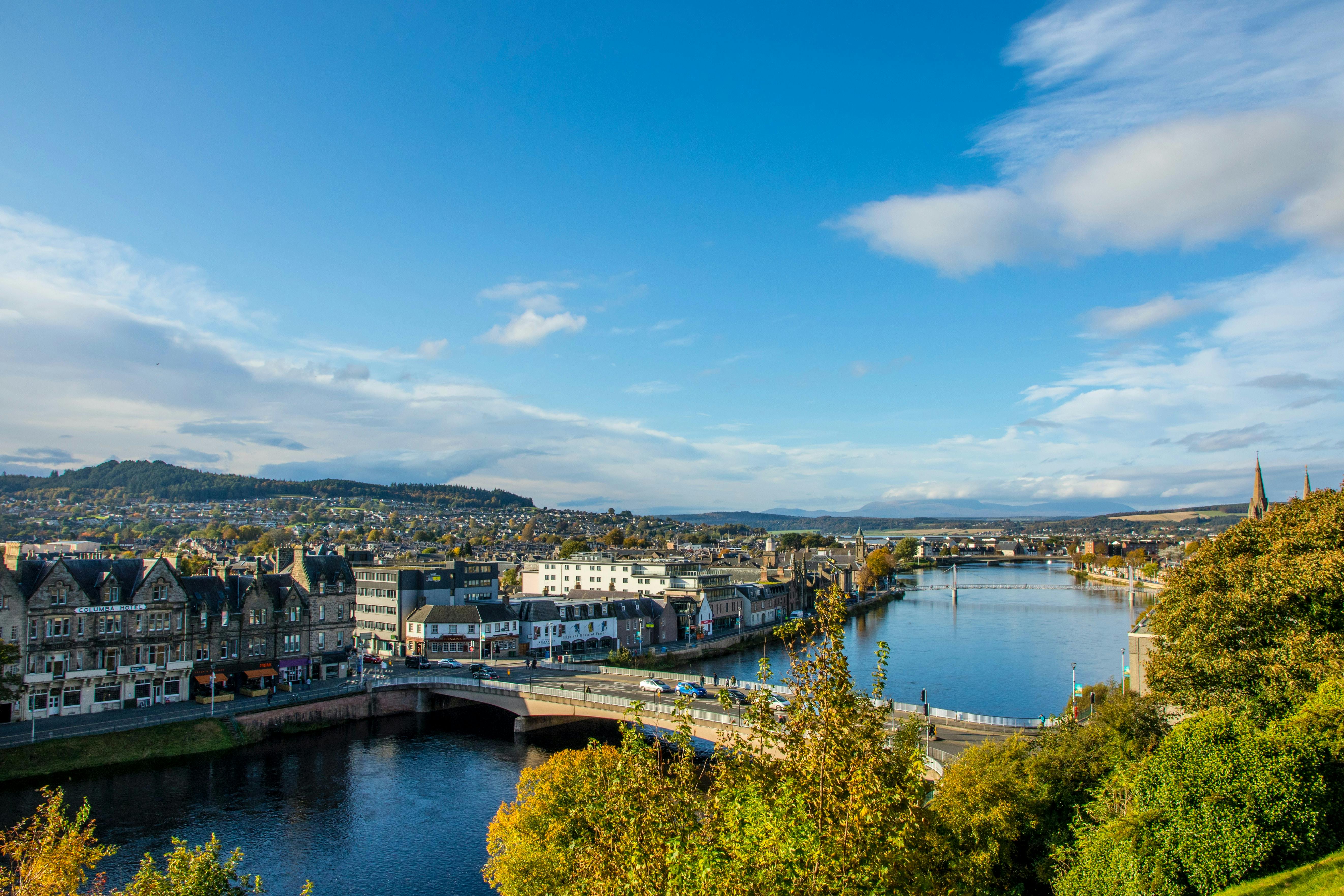 Inverness
Monster hunters won't want to miss this one. But the northern Scottish city of Inverness has more to offer than just Nessie. Head north on one of the best weekend trips from Glasgow to explore this great Scottish city for yourself.

Distance from Glasgow:
It takes right around three hours to drive from Glasgow to Inverness, almost 170 miles north. Along the way, you'll drive through some of the most beautiful scenery in the Scottish Highlands, so this is one of those weekend trips that's almost worth it just for the journey.

Our activity recommendations:
Loch Ness: Loch Ness and its monster are one of the most famous locations in the world. Many myths and legends circulate around this dramatic lake, and whether you believe in the monster or not, this is a great way to explore Scottish folklore. Take a boat trip over the deep waters of the lake and ponder what lies beneath - if you dare.

Inverness Castle: Built in the 19th century, Inverness castle is far from the most ancient in Scotland. However, it is a scenic place to explore and enjoy views over the River Ness.

Culloden: The site of one of the most important battles in Scottish history, this battlefield is an atmospheric place to visit and learn more about the history of Scotland's struggle with England that continues to shape the UK to this day.

Best season to visit:
Inverness is a great place to visit whenever you choose to go.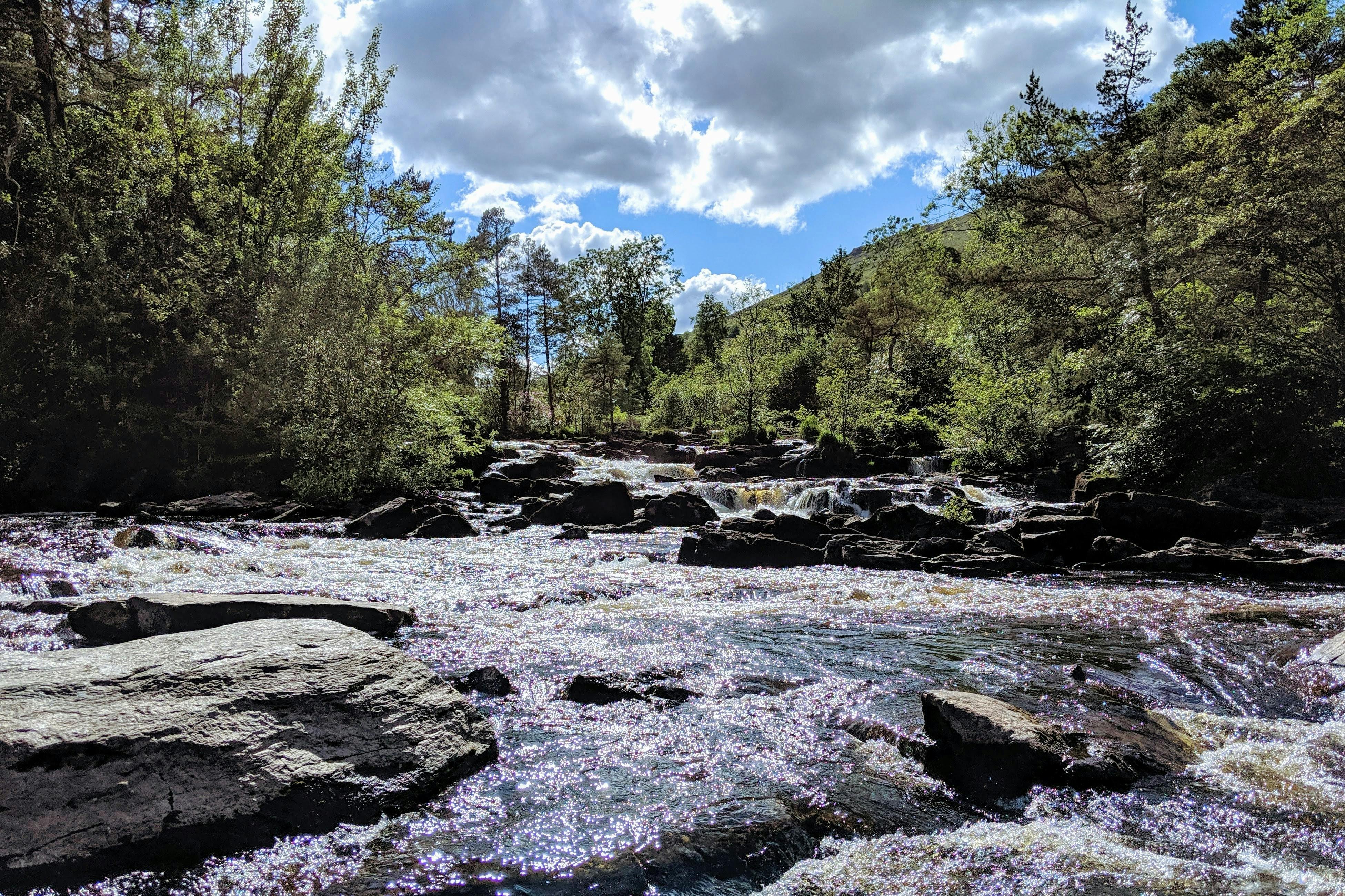 Stirling
One of the most historic cities in Scotland, Stirling is a great place to explore if you want to learn more about the past. Easily reached from Glasgow, Stirling offers one of the best weekend trips in the area for those who want to peer into the past.

Distance from Glasgow:
It's less than 30 miles from the center of Glasgow to Stirling. That means you can make the drive in around half an hour or take the train in roughly the same amount of time.

Our activity recommendations:
Stirling Castle: This impressive fortification was the stronghold of Scottish nobility for centuries. Explore the castle museum to learn more about what life was like not only for the rulers who lived here but also for the people of the town, and hear fascinating stories of ancient warfare from costumed interpreters.

William Wallace Monument: Built in the 19th century, this stone tower overlooks the site of the battle of Stirling Bridge, where the legendary William Wallace led Scottish forces to a famous victory. One of the most famous sites in Scottish history, this is a must-visit for anyone with an interest in the past.

Battle of Bannockburn Experience: This immersive experience tells the story of another famous battle in Scottish history. The multimedia exhibits will put you in the thick of the action as you learn more about the causes, outcome, and aftermath of this famous battle between Scotland and England. You can even try your hand at commanding the battle for yourself to see if maybe you could have turned the tide of history here.

Best season to visit:
There's never a bad time to visit this historic town. Many of the activities here are indoors, so they can keep you out of the worst of the Scottish weather.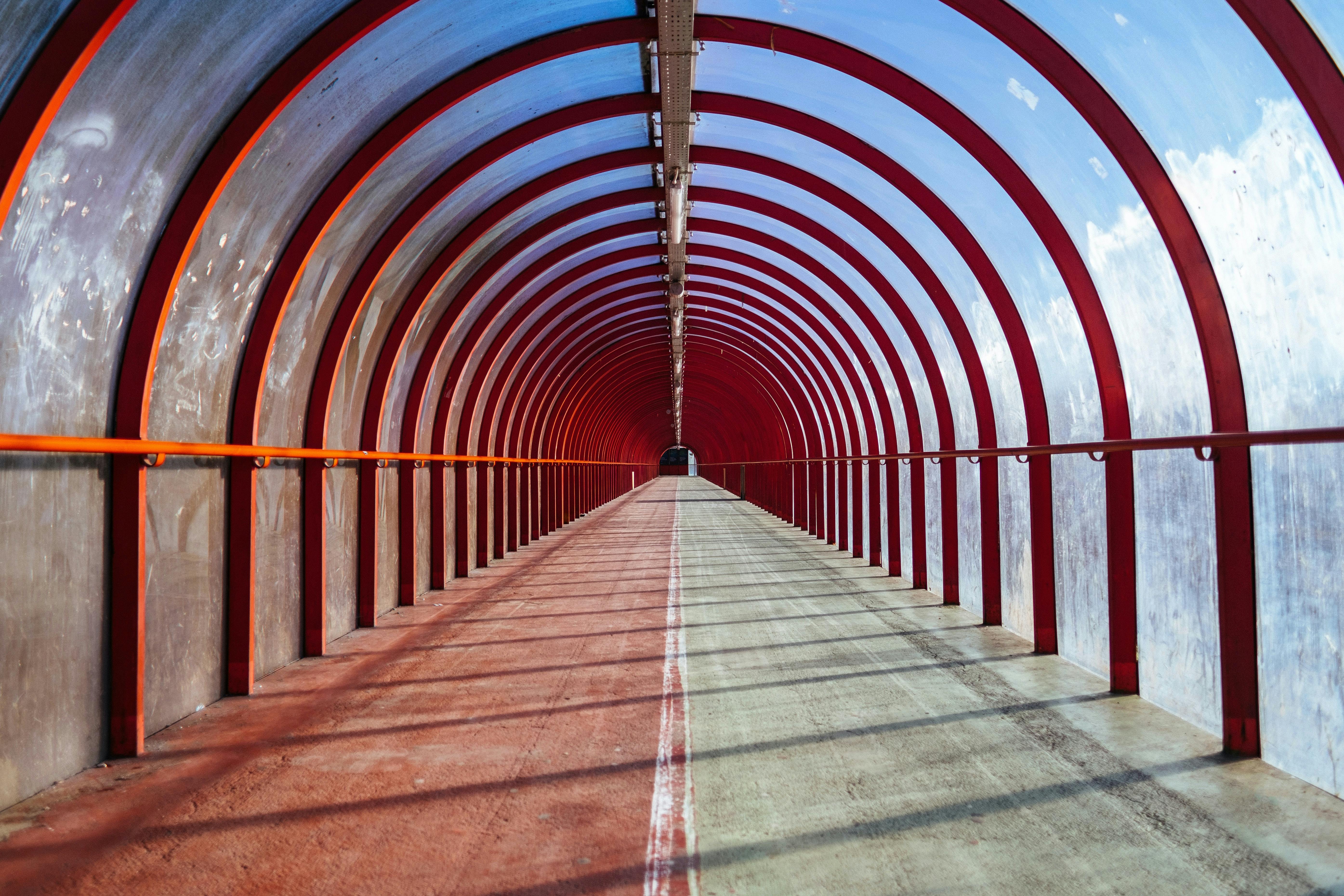 Conclusion
If you have a short time in Glasgow, you won't want to hurry to leave. If you have three days in the city, for example, it's better to focus on everything in Glasgow and not worry about exploring the region.

However, if you have a little longer to spend, it's easy to see that Glasgow is absolutely surrounded by fantastic things to do. The best day trips or the best weekend trips from Glasgow can help you explore Scottish history, visit picturesque towns, enjoy mystical islands, or go in search of the Loch Ness monster. And with your bags safely stored, you can enjoy fantastic outdoor activities or city life on these weekend breaks and not worry about leaving your belongings behind.