6 best hostels in Helsinki
Published by:

Bounce
12 May, 2023
Known for its architecture, culture, art, peaceful nature, and Nordic cuisine, Helsinki is every backpacker's dream destination. But the only issue is that Finland's capital can be expensive for young travelers. However, that doesn't mean that are no ways to save money on your next European trip. Apart from taking cheap flights and getting around on foot, you have some great options for cheap hostels in Helsinki.

Ditch the pricey hotel and say no to renting an Airbnb, especially if you're only staying for a few days. While Airbnb and rental apartments are great options for groups and families, they aren't ideal for backpackers and those traveling alone or in need of short-term lodging.

This guide covers some of the best hostels in Helsinki for all types of travelers and different price points. We'll also break down their top features and what sets them apart to help you make an informed choice.

And if you're concerned about the safety of your belongings, Bounce often partners with hostels so that guests can take advantage of secure luggage storage services in Helsinki. If none of the featured Helsinki hostels in this list is a partner, you can easily find Bounce storage lockers in multiple locations throughout the capital.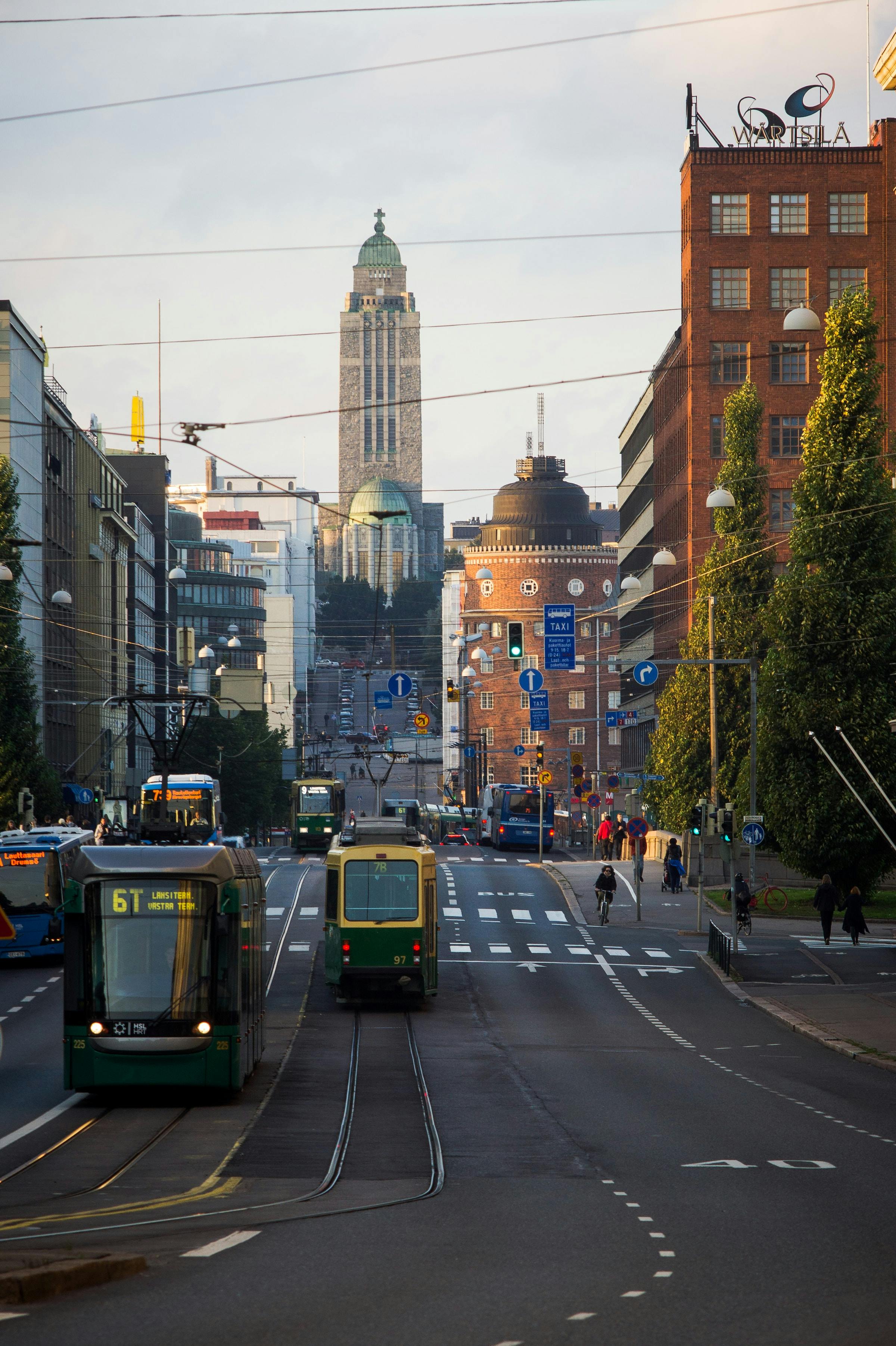 Arkadia Hotel & Hostel
Arkadia Hotel & Hostel is a lovely alternative to expensive traditional hotels. It has been in operation since 2013 and boasts newly renovated rooms with new bathrooms and free WiFi. There are also two computers in the lobby for digital nomads, business travelers, or anyone who needs to send a quick email before going about their day.

This hotel and hostel in Helsinki is located in Tattarisuo, a seven-minute drive from Helsinki Vantaa Airport and about 7.3 miles from Helsinki Central Station. It's also near several shopping and sightseeing opportunities, including the Heureka Science Centre and Jumbo Shopping Centre.

What makes Arkadia Hotel & Hostel unique
The management does its best to provide patrons with an affordable and convenient stay in Arkadia by improving the facilities and services. One of its primary offerings is the on-site restaurant, serving breakfast, lunch, and dinner. Sandwiches, sodas, and other treats are available if you only want a quick bite before venturing into the city. If you're going to make your own meal, the Hotel & Hostel offer cooking amenities in the kitchen.

Arkadia Hotel & Hostel pricing
A family room, which accommodates three adults and a child, costs €95.00 per night. For solo travelers, the rate of a bed in a mixed dorm is about €30.00. If you're willing to spend more on privacy, you can choose a double or twin room for €80.00 per night.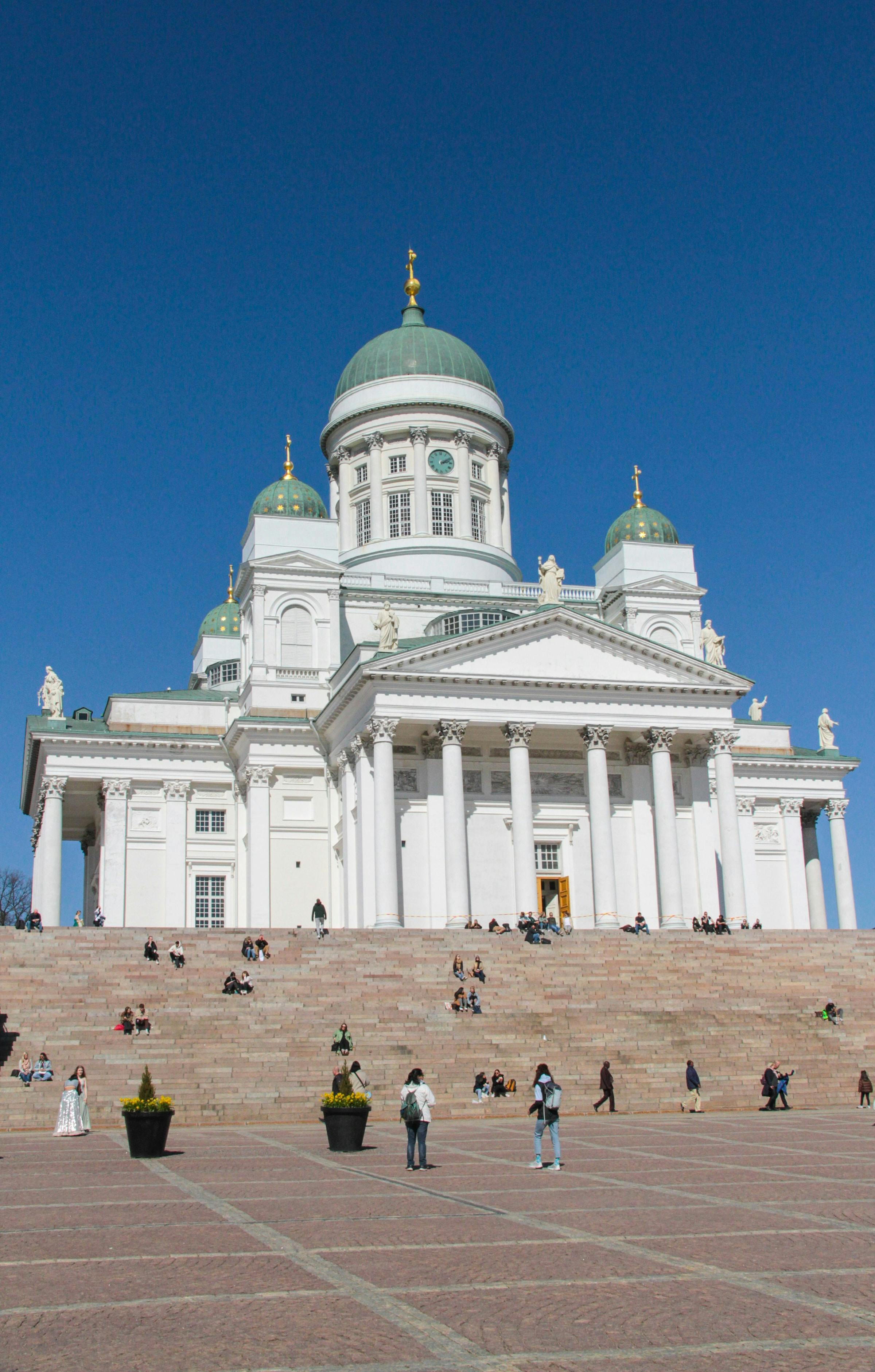 Eurohostel
If you're looking for a budget hostel near central Helsinki, check out Eurohostel. It's located in Katajanokka near Market Square and is easy to access by riding the tram.

Eurohostel is one of the largest hostels in Scandinavia that's open year-round, with five floors, 135 rooms, and 255 beds. It has single, double, triple, and family rooms for budget and standard categories. Dormitory beds are also offered, ideal for solo travelers who want to save money. The rooms don't have bathrooms ensuite, but the toilet facilities are available in the hallways.

What makes Eurohostel unique
Despite being in a busy and accessible district, Eurohostel offers rooms for affordable rates. You can't find many cheap hostels in Helsinki for its location, where you can quickly get to other attractions in the city from the property. You can even rent a bike at the reception to enjoy the nearby destinations at your own pace.

Besides its location, this party hostel has impressive amenities you won't find in other Helsinki hostels for its price. It includes a traditional Finnish sauna for free in the morning to start your day fresh and for a minimal fee in the evening, a self-service kitchen, and two cozy lounges where you can play board games, chat with others, and relax.

Eurohostel pricing
You have multiple room and bed options that range from approximately €59.00 for a budget single room to €71.00 for a standard twin room. If you want to save a few bucks, it's best to book and pay online to take advantage of the savings rates.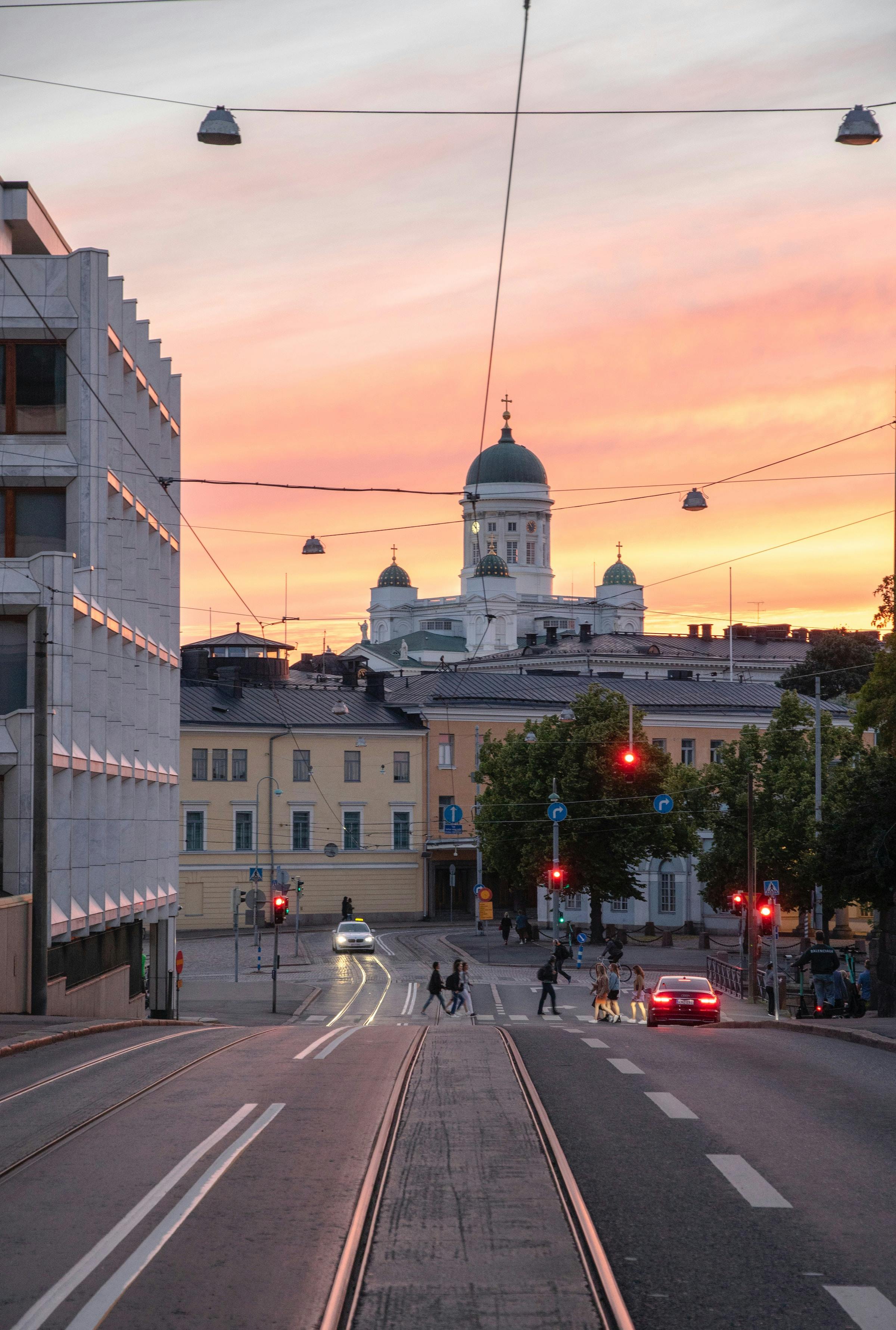 Hostel Diana Park
Hostel and Apartment Diana Park is a locally-run friendly hostel in Helsinki city centre, near the Finland capital's vibrant nightlife. It's surrounded by many bars and shops you can visit if you enjoy dining, partying, and shopping. It's also 10 minutes away on foot from the Helsinki Central Railway Station, making it easier for those who travel around the city.

This atmospheric Helsinki hostel has fourteen stylish rooms and one apartment. For the private rooms, you can choose from one to eight beds per room or an exclusive dormitory for female travelers. You can also make a custom request if you require an extra bed or have young children or pets. On the first floor of the same building is the Apartment Diana Park, with five-person living spaces with a kitchen, bathroom, and loft.

What makes Hostel Diana Park unique
Hostel and Apartment Diana Park capitalizes on its homey atmosphere. It's near many city sights and attractions, including the Design Museum, the Old Market Hall, Helsinki Cathedral, and the famous Esplanadi, an urban park in downtown Helsinki. Also, public transportation is around the area, so you have the option to explore via public transport or on foot. If you're looking for a peaceful and relaxing stay in Helsinki, this hostel is one for you.

Hostel Diana Park pricing
Staying for at least two nights at Diana Park Hostel will allow you to save on accommodation. For instance, a longer stay rate at a four-bed mixed dorm with a shared bathroom starts at €40.00 per night. But if you're only staying for a night, you'll have to pay about €43.00 for a night. This makes it a cheap hostel for visitors on a budget.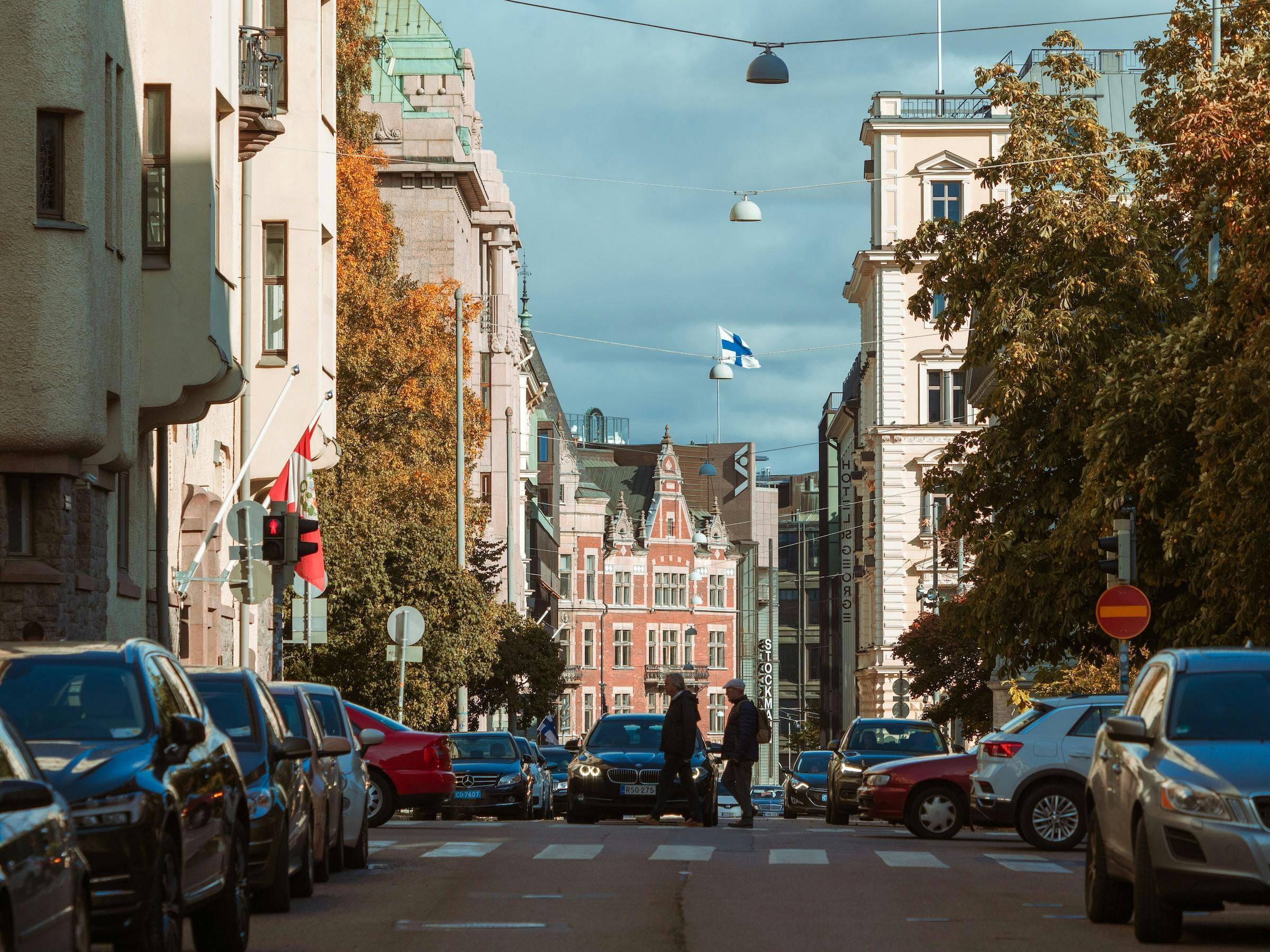 Yard Hostel
Another hostel at the heart of Helsinki is the Yard Hostel, perfect for groups and backpackers. It's only five minutes from the Helsinki Central Railway Station, meaning you can get around the city centre and beyond with ease from the hostel. The Yard Hostel building was established in 1907 and designed to block surrounding noise, so you can have a relaxing and quiet time during your stay. This makes it perfect for people who like to alternate exploring the city and resting.

The hostel offers complete amenities to ensure your comfortable stay in Helsinki. There are eight different room types that come in various sizes, prices, and privacy levels, including private accommodations and dormitories. You can also find entertainment facilities like board games, DVDs, and PlayStation here.

Guests will feel right at home in its calm and relaxed ambiance. They can also access a large lounge to chill and hang out with their friends or make new ones. If you want to experience the nightlife and food scene in the Nordic capital, the area is bustling with restaurants, bars, shops, and beautiful sights.

What makes Yard Hostel unique
This boutique was recognized as the Best Hostel in Finland for three consecutive years from 2018 to 2020. This guarantees a high-quality experience unlike other hostels, not only in Helsinki but throughout the whole country. Its accessible location makes it even better, near numerous trendy boutiques and restaurants.

Yard Hostel pricing
Although not the cheapest hostel in Helsinki, Yard Hostel has multiple dorms and private rooms for all budgets. Pay for a bed in a mixed dorm that sleeps up to eight people for around €65.00, but if you prefer sleeping alone, you can book a single room for about €95.00 a night.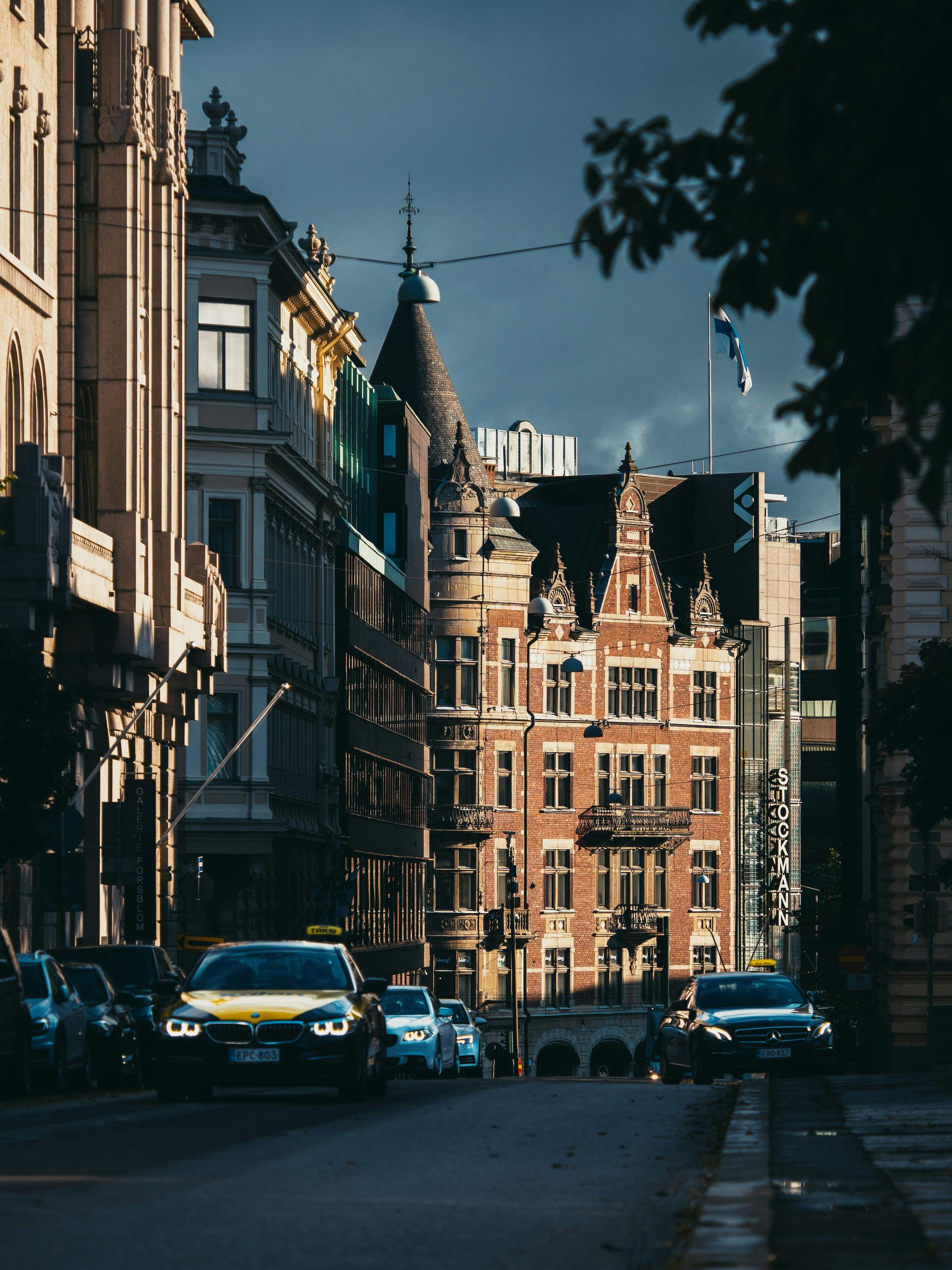 CheapSleep Helsinki
Located in the bustling Helsinki city centre in the Vallila district, CheapSleep Helsinki is the ideal base for an exciting city adventure. It's near famous tourist attractions like the National Museum of Finland, Helsinki Cathedral, and Senate Square, and a short drive from the Helsinki Olympic Stadium.

CheapSleep Helsinki has private rooms, including double, twin, triple, and family spaces, as well as dorms exclusively for female travelers. But, what makes this Helsinki hostel renowned are its dormitories. It has 218 dorm beds, from four to 26 occupants in each room. CheapSleep Helsinki also features a shared kitchen, dining room, and large common room where hostel occupants can chill and make friends.

What makes CheapSleep Helsinki unique
CheapSleep Helsinki has got to be one of the best options for those looking for cheap hostels in the capital of Finland. Of course, this mainly applies to travelers who don't mind sharing a room with others in dormitories. After all, its dorms are unlike that of other hostels with their total capacity.

CheapSleep Helsinki pricing
CheapSleep Helsinki does offer "cheap sleep" in the heart of the city, with a four- and six-bed dormitory costing about €32.00 a night. If you don't mind sharing with more people, a bed in a sixteen-bed dorm will only cost you around €25.00. And if you're with a group of eight or more people, you can avail of a group discount, making CheapSleep one of the best hotels in Helsinki for budget-conscious travelers, families, and groups.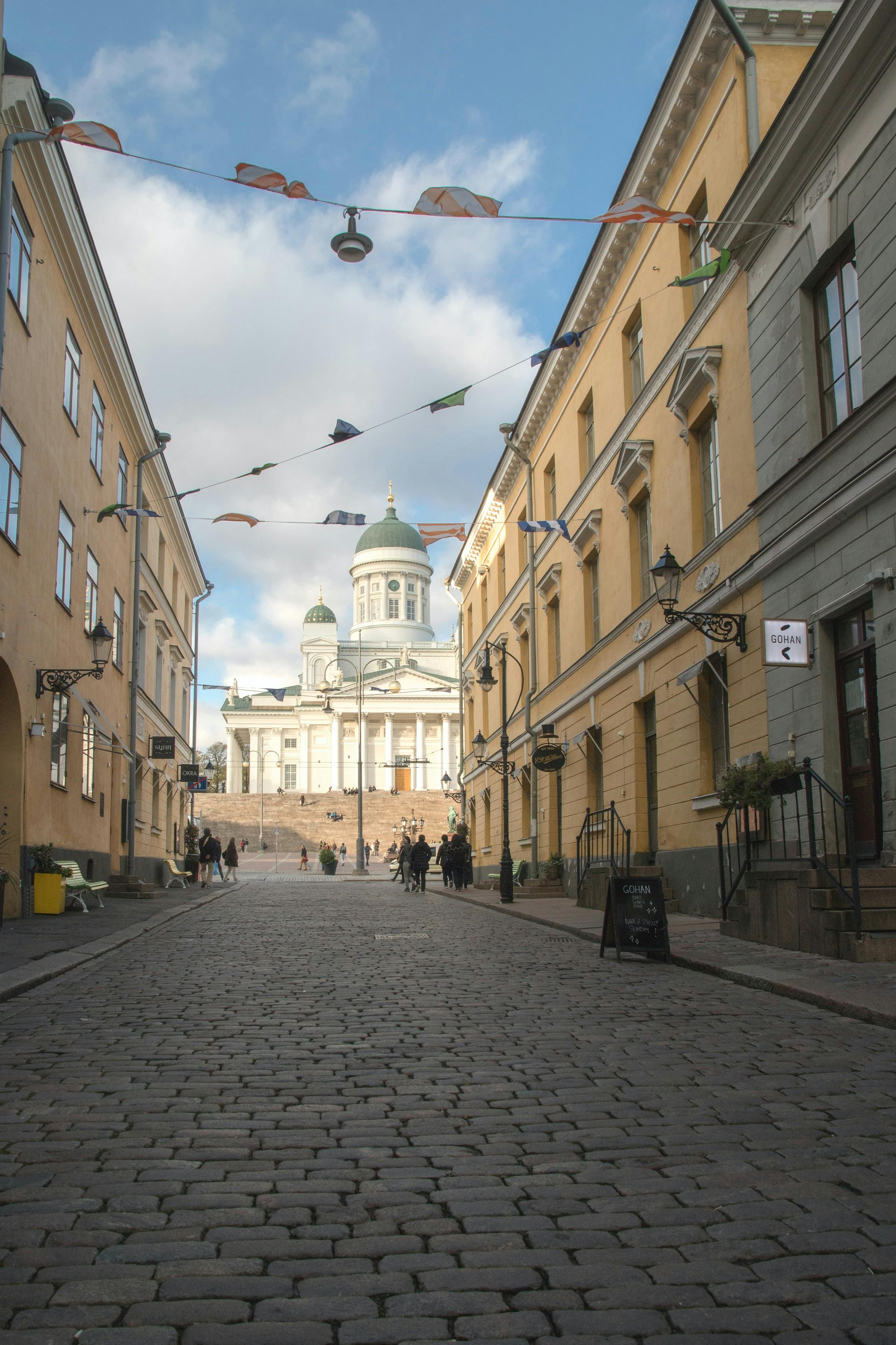 Sky Hostel Helsinki
As its name suggests, Sky Hostel Helsinki is located high up on the 11th floor of a building. Rooms in this hostel give a fantastic panoramic view of Helsinki and the sea. You can also see the Helsinki Cathedral, Linnanmäki Amusement Park, and the UNESCO World Heritage site Suomenlinna, among many others.

For the rooms, Sky Hostel Helsinki prioritizes comfort and privacy. So unlike other hostels in Helsinki, Sky Hostel only allows guests to book for one to two people. You can stay with your travel companion or sleep alone without the company of strangers, offering everyone ultimate privacy. The rooms can also be rented for a reasonable price, making it an excellent option for travelers on a budget. Plus, it's near many famous attractions, so you can save money on transportation.

What makes Sky Hostel Helsinki unique
Sky Hostel Helsinki got its name because of its location and views, offering a bird's eye view of the gorgeous city. It's perched above the roofs, where you can admire the glorious sunrise and sunset during your stay. It's located in the Merihaka district at Hakaniemi and Kallio, surrounded by many cafés, restaurants, and shops to explore. It's also right by the sea, so you can walk along the beaches and enjoy the view.

Sky Hostel Helsinki pricing
Since the rooms are private without bunk beds or shared dorms, expect a stay at Sky Hostel to be on the pricey side. A corner twin room with a super view costs about €84.00 a night, while a single room for one person with a shared bathroom costs approximately €74.00 per night.

Enjoy a comfortable and affordable stay in the best Helsinki hostels
No matter your budget, needs, and style, you'll find a perfect hostel in Helsinki to suit your requirements. While some accommodation options may be more expensive than others, most city hostels are much more affordable than traditional hotels. You can also choose from a private room or a shared dorm, so whether you're looking for a social travel experience or privacy during your stay, you'll find it here. They have nice sociable living spaces, including lounges, kitchens, and communal areas where you can gather and mingle.

Even if you've already decided where and when to go, it always pays more to know more about the city and what it can offer to make your visit more exciting and fulfilling. In that case, get additional advice and information from our guides covering the best shopping locales in Helsinki and also, the most intriguing Helsinki museums.