Best Day Trips from Honolulu
Published by:

Bounce
25 January, 2023
When you think of a sunny, tropical vacation Hawaii might come to mind. Honolulu is the biggest city in the Hawaiian islands and one of the most popular travel destinations in the United States. Vacationers can enjoy a wide range of activities that are both exciting and relaxing, from snorkeling in the coral reefs to hiking along unforgettable landscapes. There is plenty to do in terms of culture, like the best museums in Honolulu and galleries as well, plus many world famous landmarks that are perfect places to go sightseeing.

Although this city is pretty close to paradise there are lots of other islands and towns that are worth visiting, too. While you are away you can keep your bags safe with Bounce luggage storage in Honolulu. Travel light and then you'll have plenty of time to enjoy the beautiful beaches of Honolulu before exploring areas outside of town. If you like to plan day trips, below are just a few that you can use as inspiration!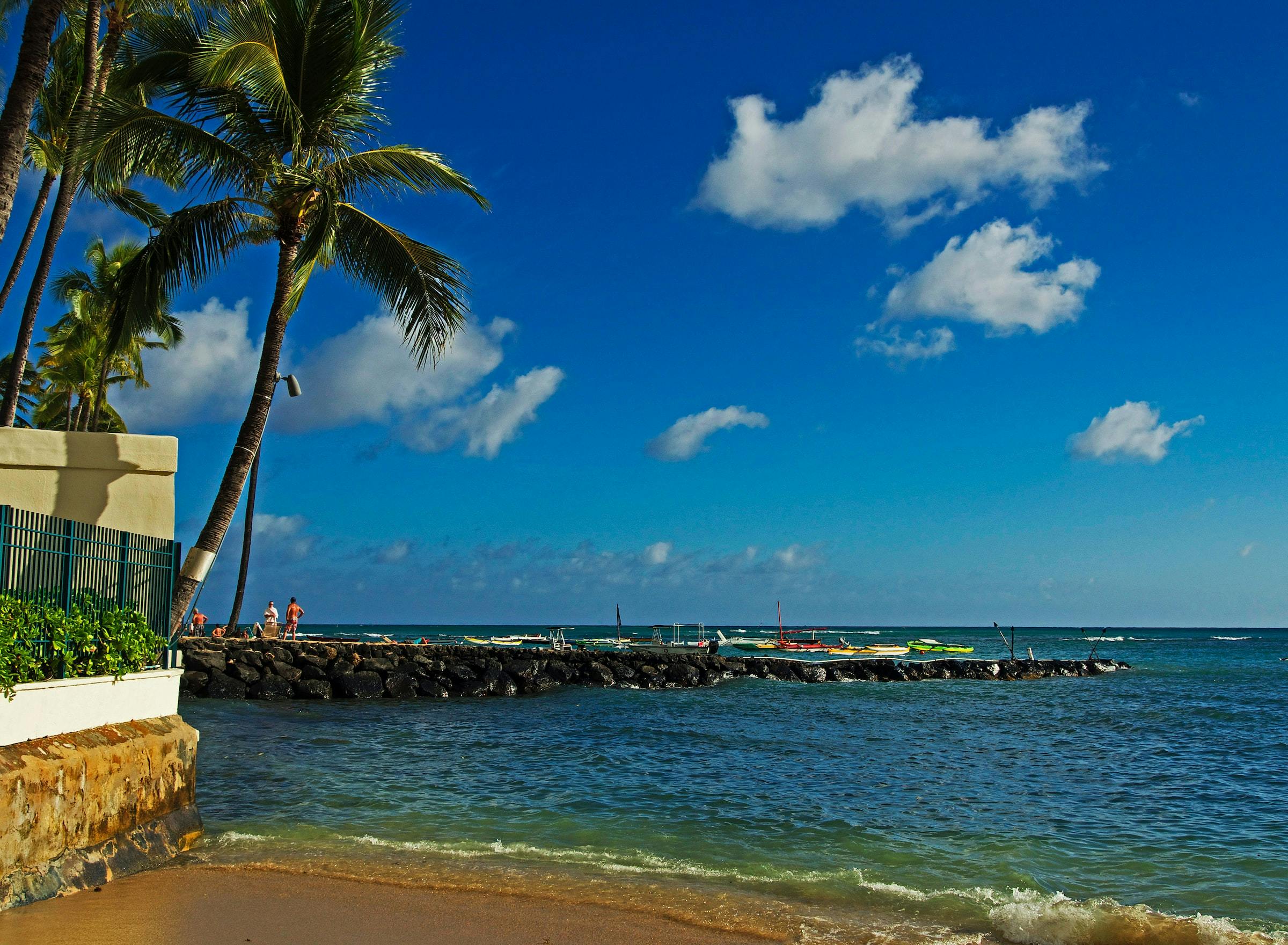 How to get out of Honolulu
Your time spent visiting Honolulu should be relaxing and stress-free, and since the city has a simple and efficient public transportation system that should be the case. Buses are one of the most common ways of getting around and can bring you to most of the beaches and other places around the city, although they do not go all the way to some of the trailheads for hikes. There is also a hop-on hop-off bus that can bring you to all of the main attractions around the city.

A good way to get around inside the city limits is by using a moped or bicycle, or even by walking! Honolulu is a lovely place with nice weather year round, so spending time outside is always pleasant. As for getting around to day trips from Honolulu, you may have to rent a car if the buses do not travel to where you want to go. You will always have the option of hiring a taxi as well.

From Honolulu to Kilauea Volcano
As the most active volcano in the world, Kilauea is one of the most impressive landmarks on the entire island. It is located inside an incredible national park with otherworldly landscapes that are magical to explore in person, especially if you are someone who enjoys hiking and being active. The Hawaii Volcanoes National Park features banks of steaming sulfur and a lake made of hardened lava that can all be trekked if you are feeling up to the challenge.

Make sure to walk along the Chain of Craters Road; there are some really amazing formations that offer a unique sort of natural beauty. There are related activities outside of the park limits as well, like the Pohoiki black sand beach that was created in 2018 after Kilauea had a four month-long eruption. The Pahoa Lava Zone Museum can teach you a lot about the natural phenomena, too.

How to get to Kilauea Volcano
The volcano is situated near Hilo and can be reached by a short 50 minute flight followed by a 45 minute car ride. There are also guided tours that can bring you all the way there from Honolulu.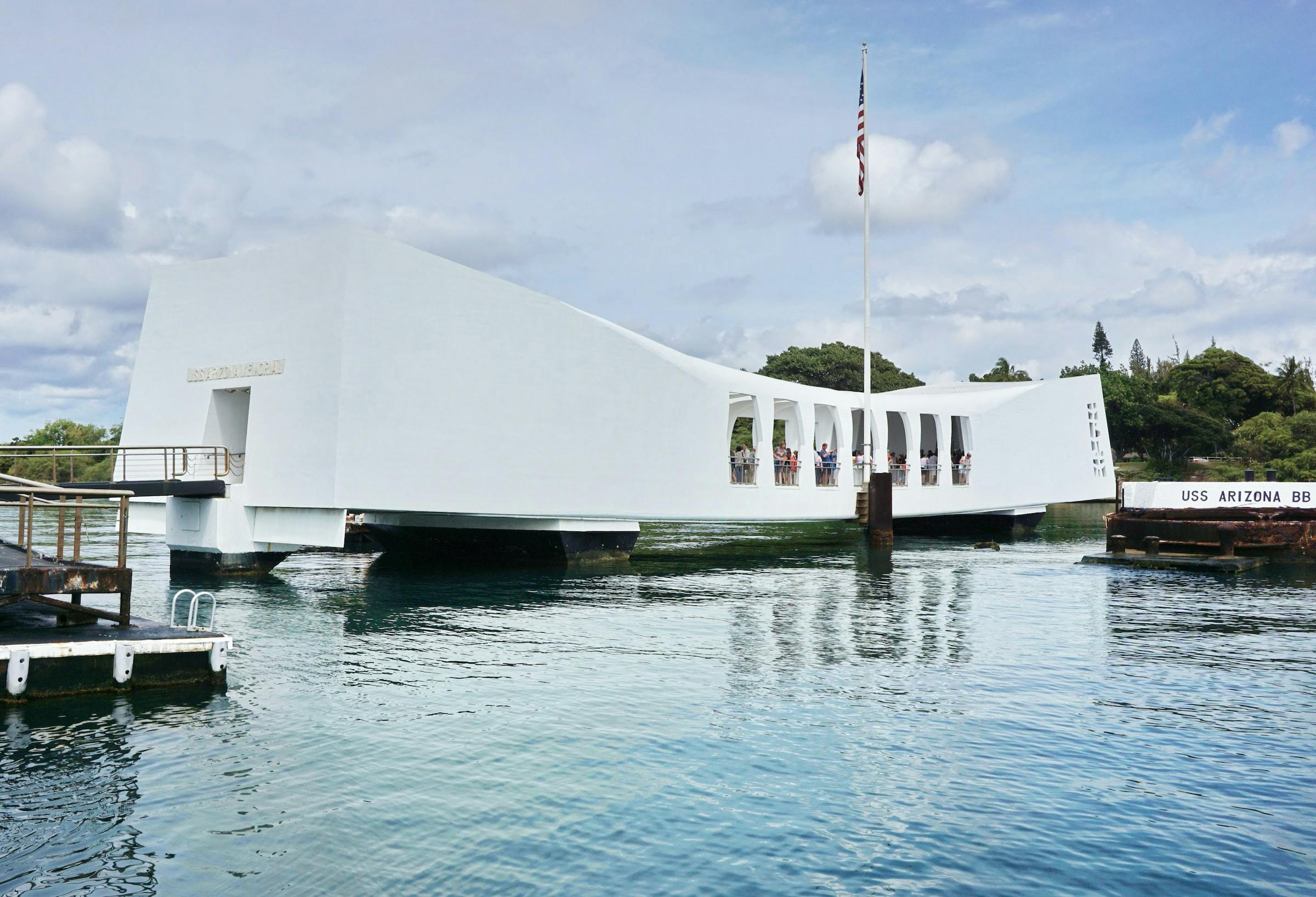 From Honolulu to Diamond Head Crater
Diamond Head Crater is hard to miss, and you will definitely catch glimpses of it as you explore Honolulu. This imposing place is made up of a massive volcanic cone and there are many tours and hikes that can be taken to get to its summit. The hike can be challenging so be prepared by wearing comfortable shoes and clothing, as well as by bringing a water bottle. Once you reach the top you will get to admire fantastic views of the island all around you and it is definitely worth the journey.

You can feel safe hiking up Diamond Head Crater since the volcano is dormant. In fact, Diamond Head has not erupted for nearly 150,000 years! It has a fascinating history and experts believe that it is monogenetic, meaning that it will never erupt again, but it is still an incredibly cool place to visit. We suggest beginning the trek early in the morning as there will be fewer people and the hot weather will be more bearable.

How to get to Diamond Head Crater
You will need to drive yourself to reach the hike trailhead, although the buses might be able to get you close enough to walk. The drive is short and simple taking less than 20 minutes from the city center.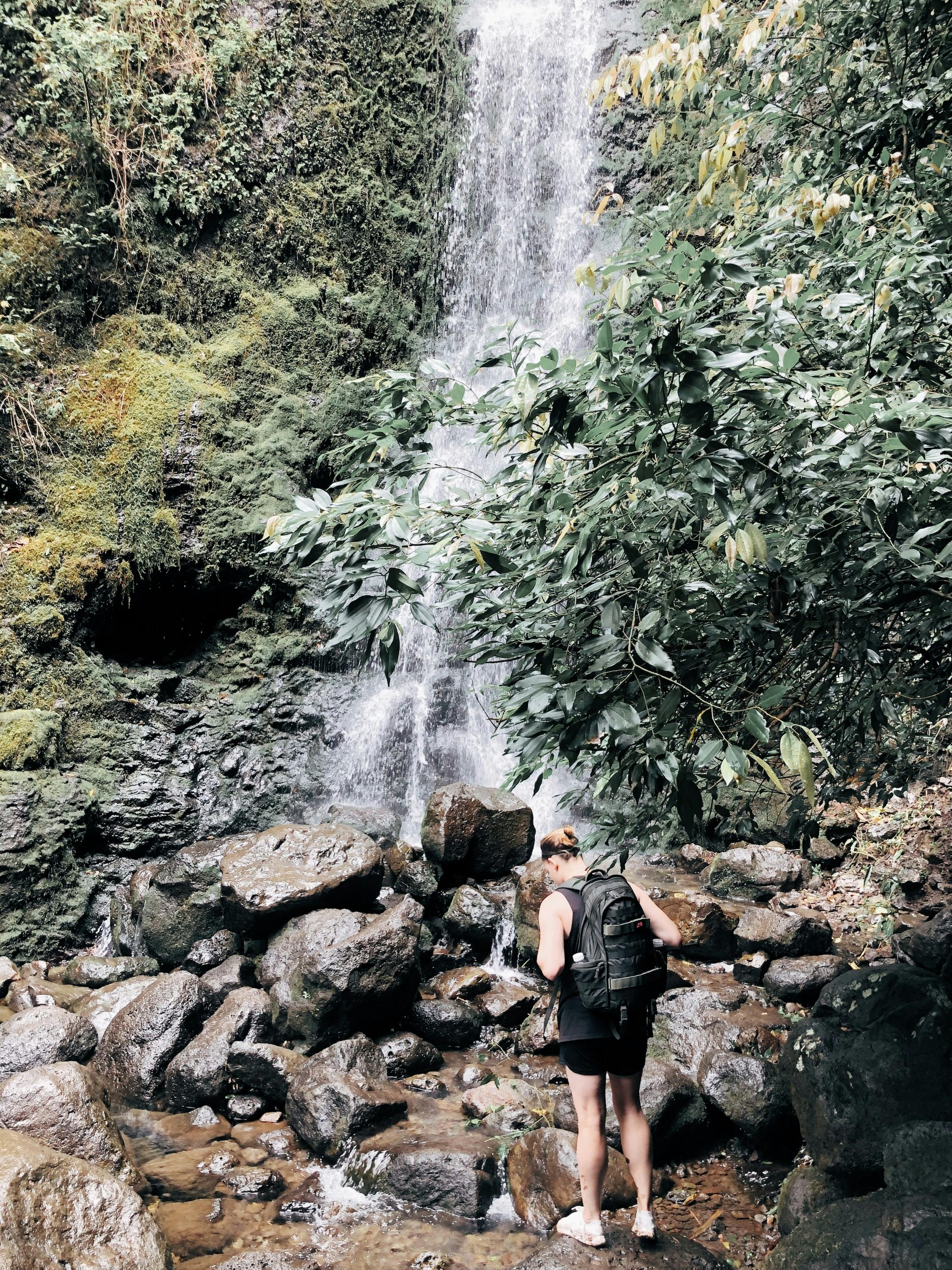 From Honolulu to Pearl Harbor
Most people have heard the tragic tale of Pearl Harbor which was a turning point in World War II. You can come here to see the very place where the event happened and although it is somber, it is still nice to visit one of the world's historic sites. While you are here you will get to learn more about the incident and how the Japanese attack on Hawaii forced the United States to get involved which influenced the rest of World War II.

If you have more free time after you visit Pearl Harbor you can also take a trip to the USS Arizona. By including the visitor's center in your day trip you will get to walk over the wreckage of the sunken battleship which is still laying on the floor of the harbor today. You can also check out the WWII Valor in the Pacific National Monument and the USS Missouri Memorial. To end off your day, take a visit to the Punchbowl Cemetery to pay respects to all of those who fought during the war.

How to get to Pearl Harbor
As one of the major historical sites, Pearl Harbor is a great day trip for those who are interested in history. Getting to the area is easy using a car and will only take about 15 minutes, although there are plenty of tour companies that can bring you around to the different areas in a day as well.

From Honolulu to North Shore
If relaxation is what you are looking for during your vacation in Honolulu then this day trip is for you. Oahu's North Shore borders the Pacific Ocean and is home to incredible beaches and fantastic waves for surfing, although there are more things to do than just laying on the beach. You can go snorkeling to admire the local marine life like tropical fish and sea turtles, or just walk along the coast to spot some of the other hidden gems.

One spot that you will want to make sure that you visit is Waimea Bay which is home to an incredible waterfall that will take your breath away. The nearby Polynesian Cultural Center is worth checking out too, and you will maybe even get the chance to see a traditional Hawaiian luau! You might even be able to join in and learn how it is done from real hula dancers. The Kukaniloko Birthing Stones should be your last stop before making your way back to the city.

How to get to North Shore
To get to the North Shore you will most likely need to drive yourself. Luckily it won't take long and you can reach the area in just over half an hour.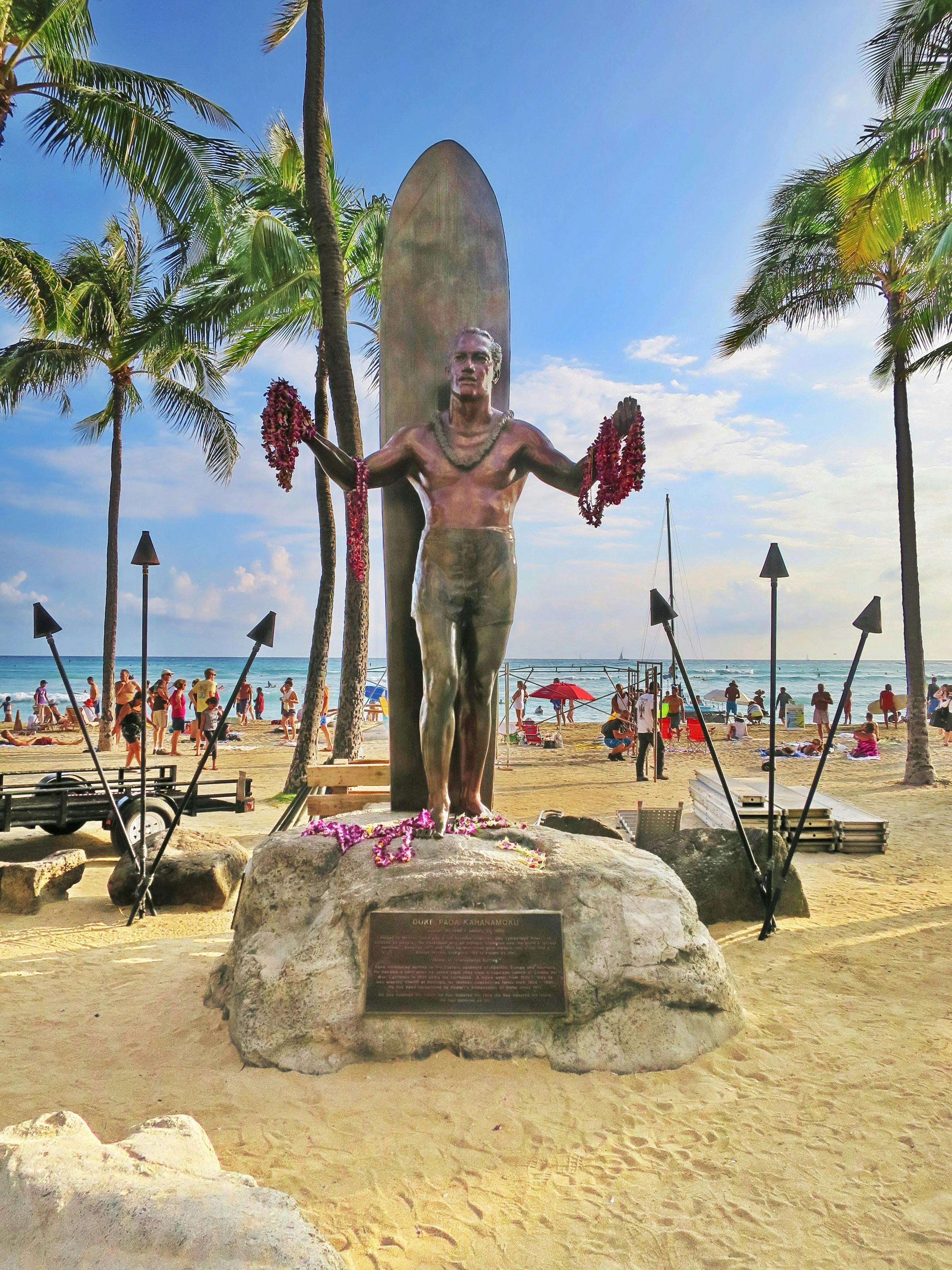 From Honolulu to Kualoa Ranch
Closer to the east coast of the island you will find a nature reserve called Kualoa Ranch. If you are a fan of the Jurassic Park movies you might recognize the area since it has been used as a filming location in the past. Other movies that have been shot here include Godzilla and Jumanji! Sometimes called "Hollywood's Backlot", the reserve covers 4,000 acres of land and was also a culturally important spot for the Hawaiian locals in the past.

Today the area is filled with lush rainforests and open valleys that are available for you to discover, and you can easily spend all day exploring it! You won't have to walk around the whole time since there are electric mountain bikes available for rent as well as horseback riding excursions and ATV tours. Themed tours are offered as well, like the Jurassic Adventure Tour which will bring you straight to some of the main filming locations.

How to get to Kualoa Ranch
You can use either the bus or a car to reach the nature reserve. The bus ride will take about an hour and the journey lasts about 40 minutes by car.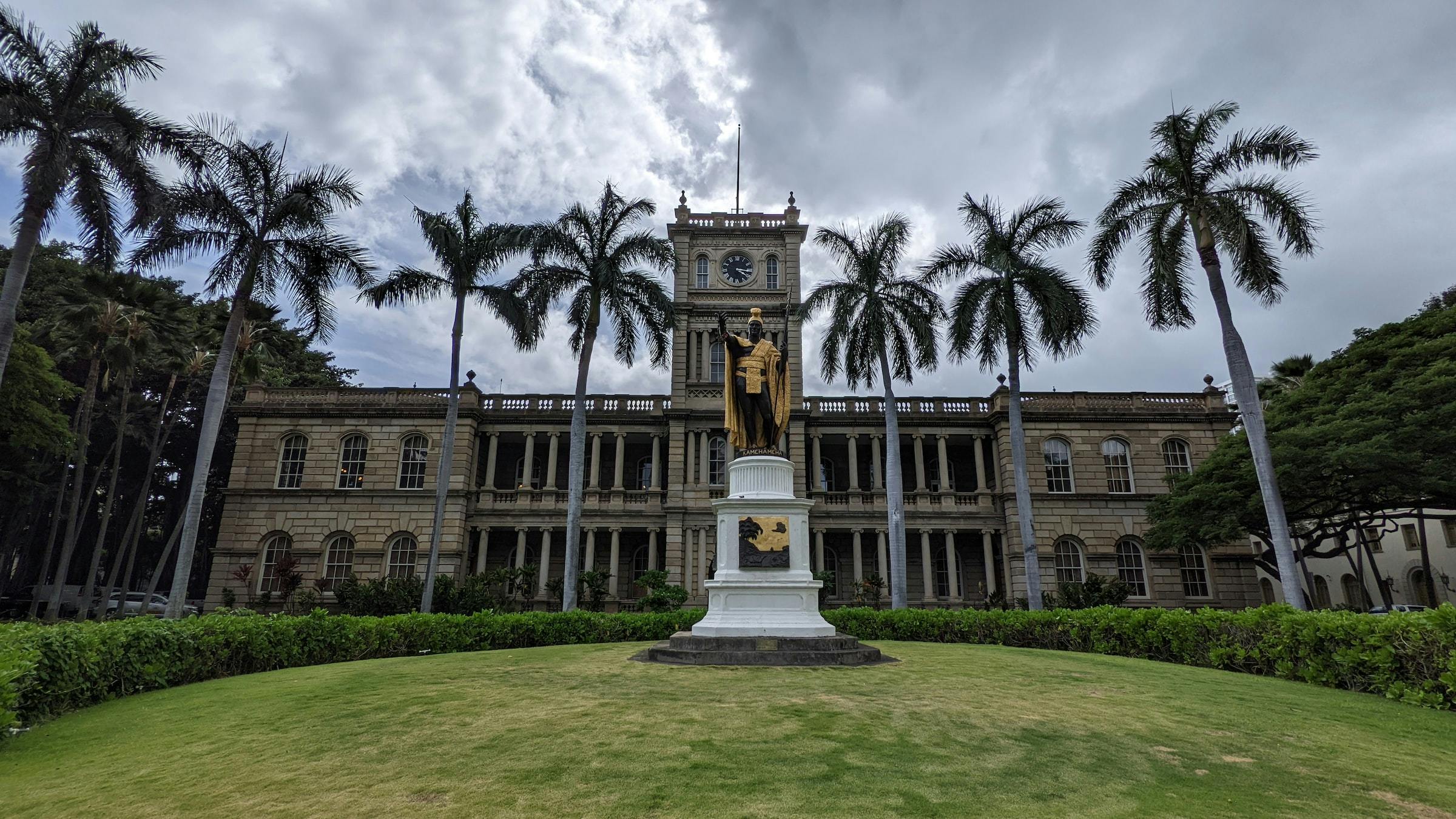 From Honolulu to Keawaula Beach
Many visitors like to travel to Keawaula Beach in Yokohama Bay and it is a fantastic place to go swimming and relax in the white sands, even during the winter months. Tide pools come and go with the seasons and it is a great spot for the whole family to have fun in the sun. If you like hiking you should consider trekking up the oldest volcano of Oahu in Keanu Point State Park!

The hike is not too challenging and should take about an hour, although you won't want to rush since there are incredible views to admire along the way. It is a beautiful spot to be during the sunset as the rugged mountains and ocean are stunning at that time of day. If you want to see some wildlife try including the bird sanctuary near Mokulei'a in your itinerary; this is where the albatross nest. The Hawaiian monk seal, which is endangered, might also make an appearance!

How to get to Keawaula Beach
Keawaula Beach is located a bit further than some of the other day trips on this list but is still very doable. Overall the journey by car will only take about an hour.

From Honolulu to Waikiki Beach
Waikiki Beach in Waikiki is found on the south shore of the island and it has everything that you could ever need for a beach getaway. It is the picture perfect paradise cove that everyone imagines when they think of Hawaii, which is why you just have to visit it at least once while you are here. Bring your sunscreen and get ready for a day of laying on pristine white sands!

As one of the most popular beaches, Waikiki has it all. You will find no shortage of restaurants or bars plus plenty of opportunities for outdoor activities. Between sipping on a tasty mai tai or cocktail and munching on tropical fruit you can go paddle boarding, surfing, or snorkeling! Grab dinner at one of the beachside restaurants to try splendid meals of fresh seafood or Kalua pork.

How to get to Waikiki Beach
Waikiki Beach is located right next to the city center of Honolulu so it isn't much of a road trip. You can get there in just 15 minutes by car or 30 minutes using public transit.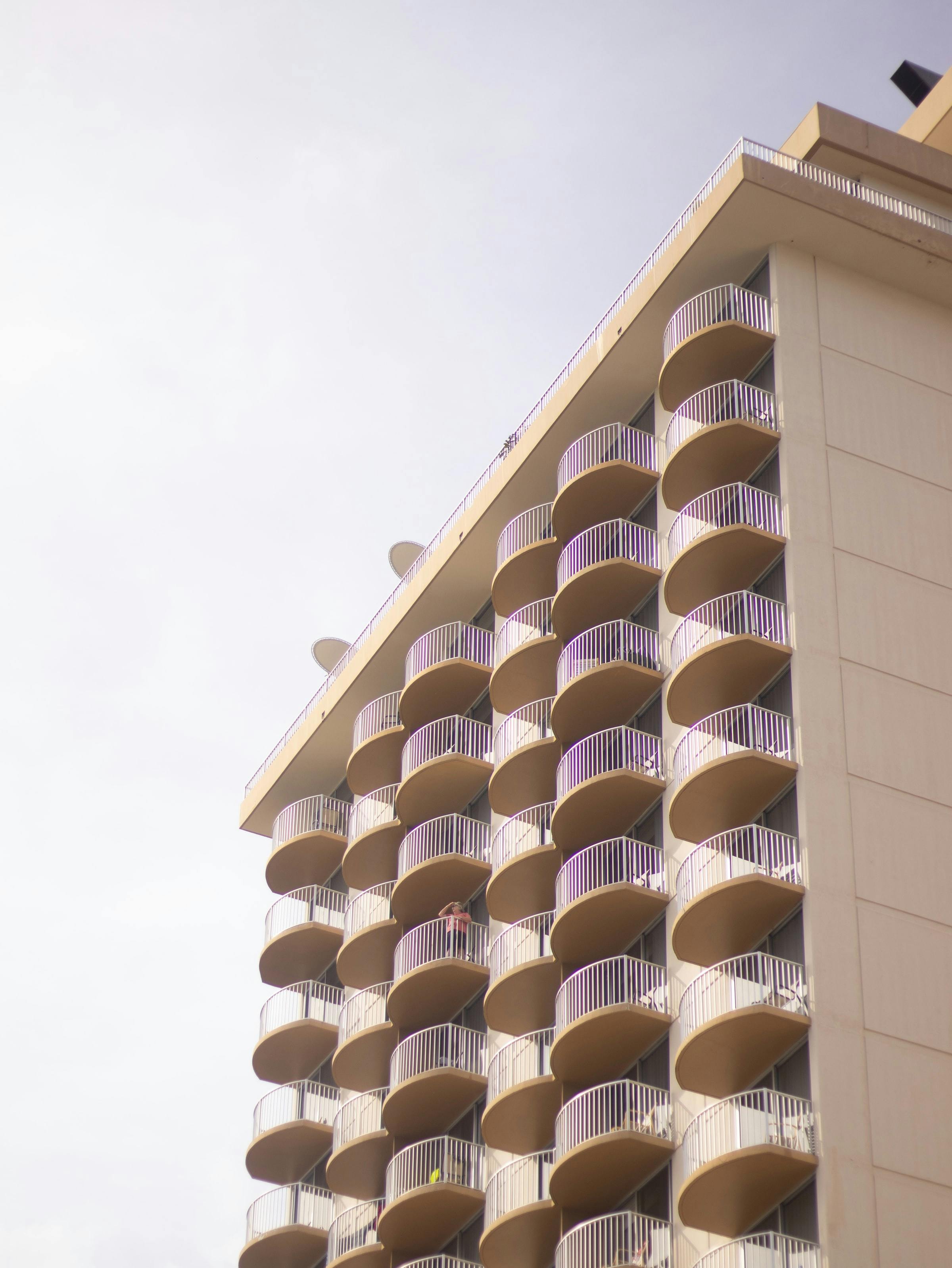 From Honolulu to Manoa Falls
One of the hidden gems of Oahu is the beautiful Manoa Falls. Rising up from the floor of a jungle and reaching an incredible 150 feet high, these waterfalls are definitely a sight that you will remember long after your trip to Honolulu has ended. You will want to bring a camera with you to capture the beauty of the area, but pack light since you will need to hike to get there.

The hike is not too challenging but you can expect to sweat. Most people should be able to manage the trek making it a good option for families, just make sure that you pack a water bottle since it can get hot.

How to get to Manoa Falls
The journey into the jungle to the falls can be done in about twenty minutes by car, although the bus can bring you to the beginning of the trail as well. If you take public transit it will take quite a bit longer at about an hour's time.

Road Trip Around Honolulu
From the famous North Shore to the overlooked west coast, Honolulu offers beautiful beaches and stunning landscapes from every angle. As Hawaii's capital city, there is no shortage of live entertainment as well, with festivals, events, and luaus offering exciting attractions like dancing and fire twirlers.

There are even more landmarks to explore if you have the time, like Koko Head, Hanauma Bay, the Dole Plantation, Sunset Beach, or the lovely Wahiawa Botanical Garden. This is a pretty big island so your options are endless!