Wembley Stadium Bag Policy Guide 2023: Everything you need to know
Published by:

Bounce
10 January, 2023
Wembley Stadium is an icon of British sports and entertainment. Located in London, Wembley is the biggest stadium in the UK and the second-largest in all of Europe. Unlike many stadiums, Wembley is not home to a designated team other than the England national soccer team. Instead, Wembley serves as a national stadium for international games and important fixtures such as cup finals.

The current Wembley Stadium opened in 2007, but it occupies the site of the previous Wembley Stadium which opened in 1923. Over the years, it has hosted Champions League finals, NFL games, and the 2012 Olympics. The stadium also hosts concerts by some of the top names in music from around the world, such as U2, Taylor Swift, and Eminem.

With excellent transportation links to the rest of the city, it's easy to make a trip to Wembley part of a larger London vacation. Drop off your bags at a luggage storage locker near Wembley Stadium and enjoy everything the British capital has to offer.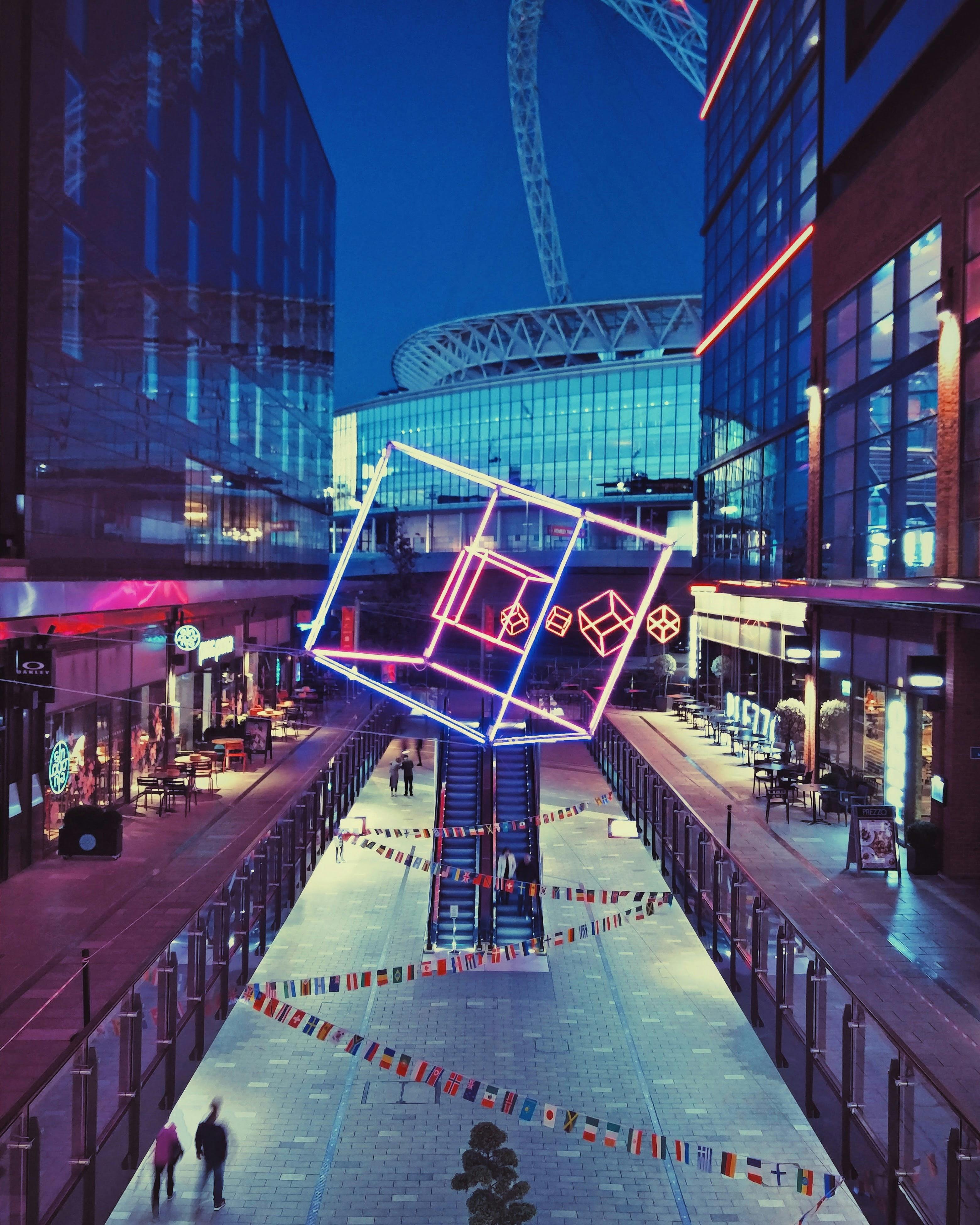 Wembley Stadium bag policy
Bags with dimensions less than 11.7 inches by 8.2 inches by 8.2 inches are allowed inside Wembley Stadium but are subject to search by security staff. Only one bag is allowed per person. Wembley Stadium sells branded and approved clear backpacks which can be purchased in advance of your visit to the stadium. However, it's probably easier not to bring anything except your ticket. Drop off your unneeded bags at a luggage storage locker near Wembley Stadium where your things will be looked after while you enjoy your event.

Wembley Stadium lockers
Wembley Stadium occupies an iconic place in the history of British sports. Visiting this historic stadium is almost a rite of passage for UK sports fans. And thanks to its central location and excellent transportation links, a visit to Wembley is easy to make part of a larger London trip. Whether you come to Wembley for a big game, a major concert, or just to take a tour of this cathedral of football, you won't regret your visit.

Drop off your bags at a Wembley Stadium luggage storage service, and you'll not only be able to breeze through security and enjoy your event. You'll also be unencumbered to explore the rest of London and everything the UK capital has to offer. Traveling light makes it easy to navigate the crowds and see London like a local.

Wembley Stadium food policy
Food and drink are not permitted to be brought into Wembley stadium from outside. If you want to eat before your event, Boxpark foodcourt is right outside the stadium and offers a variety of food and drink from multiple vendors, including Chinese, Spanish, and Italian. If you prefer to do your eating inside the stadium, Wembley offers a range of concessions on levels one and five. Bavarian hotdogs and British sausages are always popular, along with the impressive selection of beer available at the Pitch View Restaurant. Alcohol sales require government-issued ID and purchasers must be over 18 years of age.

Wembley Stadium camera policy
Cameras are permitted inside Wembley Stadium. However, the policy is somewhat vague on the kind of cameras allowed. Large-bodied cameras are banned, and of course, so are large camera bags. The safest thing to do is not to bring a camera at all so that you don't fall victim to overzealous bag inspectors. Drop off your camera equipment and anything else you don't need at a suitcase storage near Wembley Stadium so that you don't have to worry about what is or isn't allowed.

Wembley Stadium rules
You can bring empty plastic bottles of less than 500 ml into the stadium.
Strollers, laser pointers, fireworks, drones, and anything that could be used as a weapon are not allowed inside..
Wembley Stadium offers an accessible shuttle to bring guests in wheelchairs to the arena. There are elevators throughout the stadium to make it easy to get around, and a dedicated commentary service for the visually impaired.
Parking in London is never easy, and Wembley Stadium recommends you don't drive. However, the stadium does have official car parks with spaces that can be booked in advance of a visit.
Wembley is served by two different London Underground subway stations, connecting to three different lines of the system. There is also an aboveground railway station at Wembley.