Best Vegetarian Restaurants in Lyon
Published by:

Bounce
6 July, 2022
Paris is the most obvious destination for visiting France, and for good reason. The city of lights has incredible architecture, culture, nightlife, museums, and history. But if you're a foodie who likes to explore the cities with the best restaurant scene, you simply cannot skip Lyon. France's culinary capital has the best restaurants, the best chefs, and the best gastronomic identity in all of Europe. The whole city basically deserves one big Michelin Star. 

While Lyon is most often associated with traditional French cuisine (think steak frites, mussels, duck à l'orange, and everything in between cooked in butter and wine), the vegetarian, pescatarian, and vegan food options are world-class as well. You'll find plenty of vegetarian restaurants throughout Lyon, along with plenty of classic French bistros and cafés with vegetarian options on the menu. Lyon has also been on the cutting-edge of the vegan restaurant movement, with a mix of fine-dining and fast-food restaurants to choose from.

Getting through all the excellent vegetarian restaurants in Lyon, France, is hard work. Don't make it harder than it needs to be. Drop off your bags at a Bounce luggage storage facility, and you can easily to and from the best places. Here are the best vegetarian restaurants in Lyon: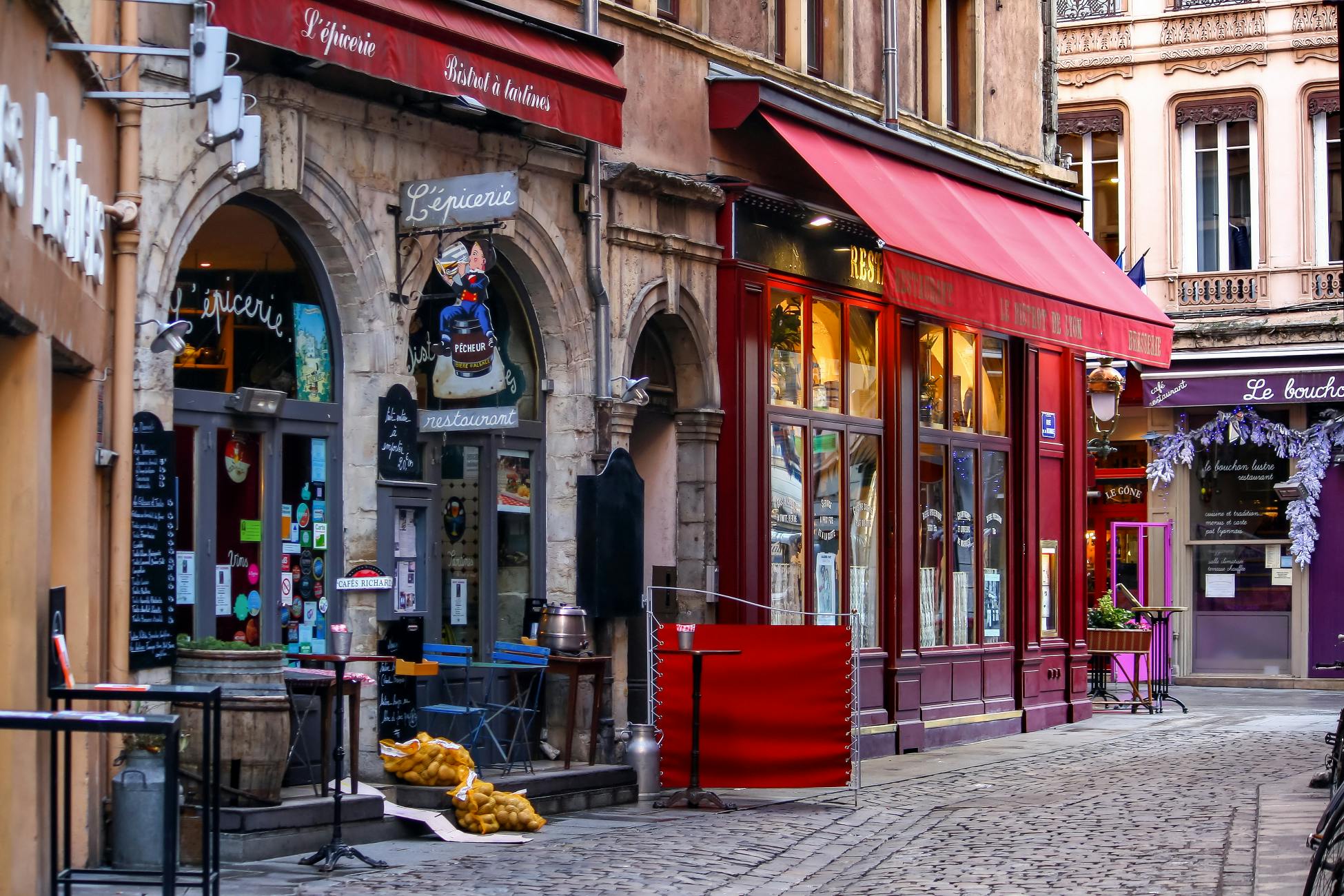 Against The Grain
What it's like: 
Located in the 7th Arrondissement, Against the Grain is one of the premier vegan restaurants in Lyon. The dining room is a slightly rustic but chic space with plenty of natural light from large front windows. It's a stylish café that combines the best of traditional French decor and modern design. The menu takes a similar approach, with French cuisine classics being reimagined within a vegan context. There are also more modern vegan options like vegan burgers, kebabs, and meat-free lasagna. 

Our recommendation:
The menu changes daily, so you can expect to find fun one-off recipes like vegan pizza rolls, gazpacho, and a kebab (with plant-based protein) for just about every occasion. Their vegan pastries and desserts are legendary, with Swiss brioche, cinnamon buns, tiramisu, and fig jam rolls. 

Address:
135 Rue Sébastien Gryphe, 69007 Lyon, France

Hours:
Tuesday - Thursday 11:30 AM - 6:00 PM, Friday-Saturday 9:00 AM- 3 PM, closed Sunday and Monday.

Café Vert
What it's like:
Most restaurants specializing in vegetarian options are located in up-and-coming neighborhoods and college campuses. Not Café Vért. Located in Old Town, the restaurant has views of the Saône. The menu leans high-end, with a theme of turning French bistro classics into healthy-but-indulgent dishes. The dining room is appropriate for the fashionable location, with elegant decor and an upscale vibe that pays homage to Lyon's incredible culinary heritage. Café Vert is located near iconic landmarks like Saint Jean Baptiste Cathedral, The Gallo Roman Theatre, The Traboule Passage, and many more. This is a must-try eatery for any vegan, and a great meal to cap off a day of sightseeing. 

Our recommendation:
Some of the best vegan, gluten-free, and vegetarian dishes in Lyon are served here, with a menu that changes every two weeks. A vegan Croque Monsieur is one of the most famous dishes they've churned out.

Address:
1 Mnt des Épies, 69005 Lyon, France

Hours:
Friday to Sunday 12:00 PM - 2:00 PM / 7:00 PM - 9:30 PM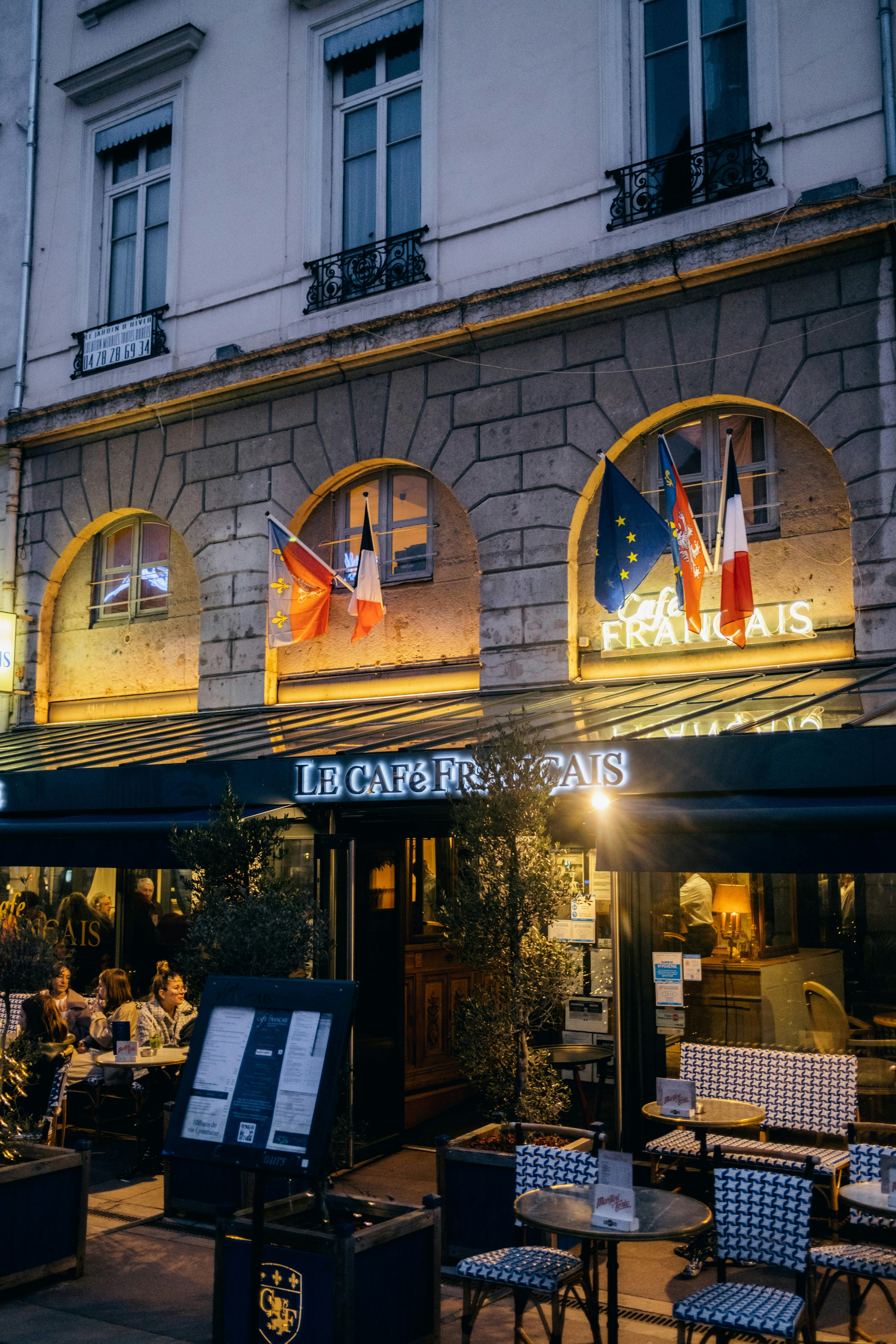 Cigkoftem Lyon
What it's like:
If you are a vegan on the go in Europe, chances are you've popped into one of this chain's locations. With a menu of vegan versions of Turkish-inspired street food, you can expect to find excellent kebabs, falafel, kibbeh, and gluten-free pita wraps. Located in the bustling Victor Bach-St. Louis neighborhood, this is a perfect place for budget bites when you're exploring the 7th or 3rd Arrondissements. This is certainly a great affordable vegan restaurant to eat at for lunch before splurging on an institution like Café Vert. 

Our recommendation:
Their signature dish is then "Cigkoftem Sushi," which is comprised of plant-based protein resembling a traditional kofta wrapped in a pita is a must.

Address:
17 Av. Jean Jaurès, 69007 Lyon, France

Hours:
Every Day 11:00 AM - 10:30 PM 

Le Veggie 
What it's like:
Located just a short walk from the Botanical Gardens, this small vegetarian restaurant is the perfect place to stop for a quick lunch on your way to or from one of Lyon's best landmarks. The great service makes for an ultra-comfortable dining experience, and the vibe is undoubtedly trendy. There are vegan-friendly options, along with gluten-free options. Everything is accessible, affordable, and delicious. 

Our recommendation:
More of a fast food spot than a fine dining experience, Le Veggie is a vital vegetarian restaurant in Lyon. Their veggie and grain bowls on the lunch menu include dishes packed with amazing flavors that range from the Mediterranean to East Asia. The plant-based "meat" and tofu-based Buddha Bowl is delicious. There are plenty of healthy options, like smoothies, salads, hot or cold soup, and juices inspired by seasonal French flavors. The menu changes fairly often, but you can expect quality flavors that meet French standards and satisfy just about any palate. If you find yourself in need of some greens after walking through Lyon's massive Botanical Gardens, this is your spot! 

Address:
51 Cr Emile Zola, 69100 Villeurbanne, France 

Hours:
Monday 8:30 AM - 4:00 PM, Tuesday to Saturday 8:30 AM - 10:30 PM, closed Sunday. 

Toutes Les Couleurs
What it's like:
One of the OG organic restaurants in Lyon, this quaint bistro focuses on sourcing sustainable and seasonal ingredients from local producers for its rotating menu. The menu has some meat dishes, but there is a strong focus on vegetarian and vegan food, along with gluten-free options, making this the perfect place to head for larger groups and families. Toutes Les Couleurs is fashionable but also very comfortable, with a vibe that encourages couples and groups to enjoy the ambiance and longer organic meals. 

Our recommendation:
Some of the menu's highlights are the California Rolls with tofu, fresh spring vegetables, and the Raw Veggie Tartar (even French traditionalists love this). There is also the "Classic French Burger," which is anything but classic. The veggie patty is made with plant-based protein, vegan cheddar, and vegan mayo, topped with fresh greens. The vegan french fries are also incredibly popular. For adventurous eaters on a plant-based diet, the homemade Soba noodles with Kombu seaweed broth are the perfect combination of Japanese flavors and vegan cooking. 

Address:
26 Rue Imbert-Colomès, 69001 Lyon, France

Hours:
Wednesday to Sunday 7:00 AM - 10:00 PM, closed Monday and Tuesday.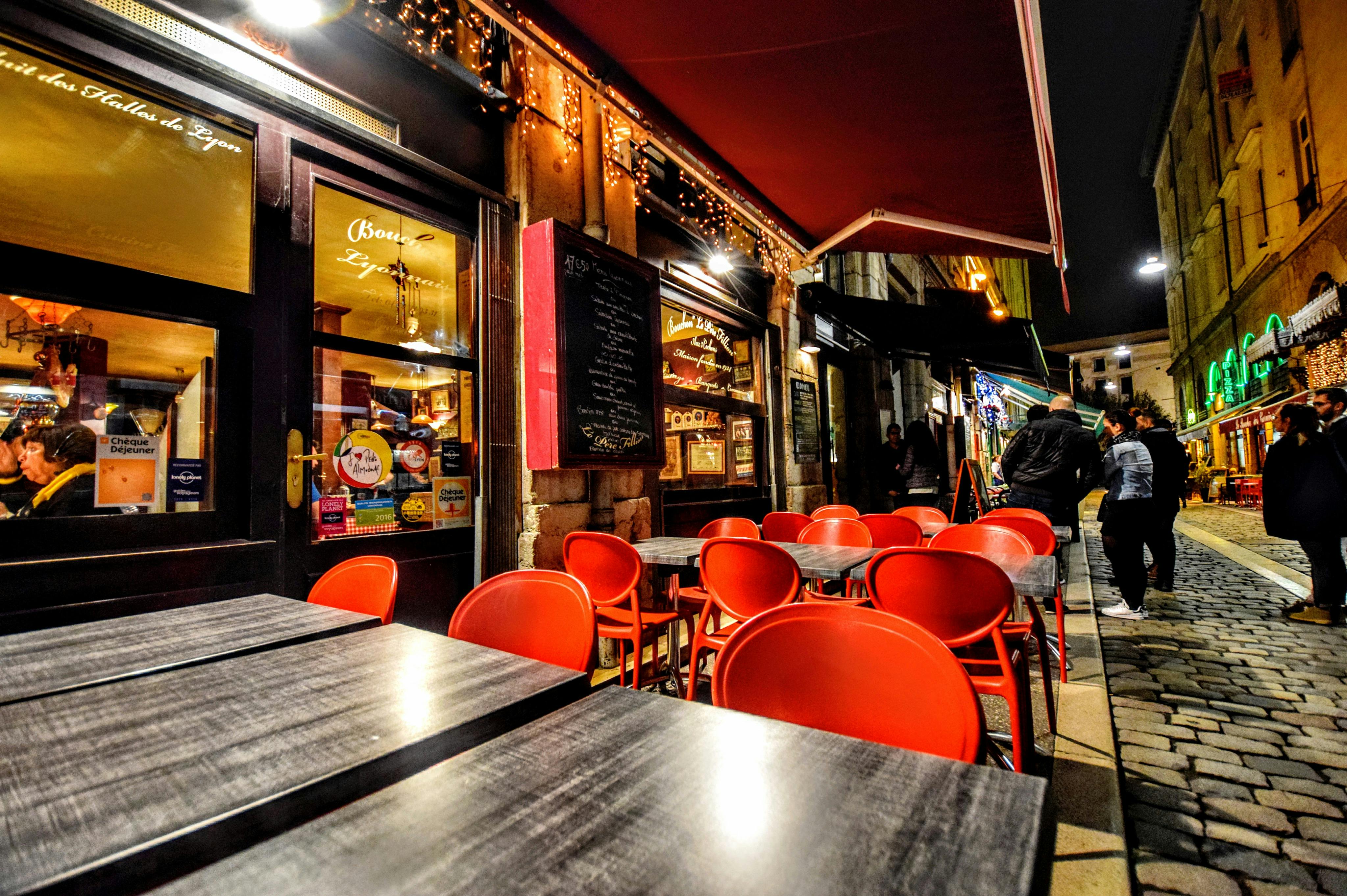 Le Court Circuit 
On any given afternoon, this leafy courtyard will be packed with local hipsters and stylish tourists drinking natural wine and craft beer. Le Court Circuit is either a vegan restaurant with a kickass patio bar or a bar that serves kickass vegan food. Either works. This laidback eatery is one of the go-to hangouts for vegans and discerning drinkers. The vibe is social and comfortable, but Le Court Circuit places a serious emphasis on quality vegan food. 

Our recommendation:
The menu rotates almost daily, with a special of the day consisting of a delicious vegetarian dish that draws from both French and global influences. The veggie burger pairs well with a local craft IPA or Belgian import, and their vegan cheese board perfectly compliments a glass of natural orange wine. 

If you're in the area earlier in the day, there are plenty of healthy options like their artisanal juice and nectar program, which is perfect for summer days when you're trekking around Lyon. The homemade lemonade might not seem that exciting, but foodies flock from all over Lyon for an icy glass of this nectar. 

Le Court Circuit is also serious about their coffee. They use a traditional method of "suspended coffee" that began centuries ago in Naples. Anyone who nerds out about traditional and modern coffee would do well to make the trek to the fashionable La Guillotière neighborhood. 

Address:
13 Rue Jangot, 69007 Lyon, France

Hours:
Monday to Saturday  10:00 AM - 1:00 AM, closed Sunday. 

Copper Branch 
What it's like:
If you find yourself taking the train into the city and land in Part Dieu, head to this vegan restaurant for some next-level flavors. If you are hanging around the 2nd Arrondissement and La Confluence, stop by the Lyon Perrache Bounce storage spot and drop your bags before exploring the central district and grabbing an outstanding vegan lunch. With multiple locations, Copper Branch is a place to pop in for a quick dinner for a reasonable price, especially if you're on the go. 

Our recommendation:
You will find Copper Branch locations throughout France and Canada, but the quality of this chain far outreaches fast food options. They have a 100% plant-based menu, so it's easy to navigate. Their Veggie Burger with entirely vegan ingredients comes with perhaps the best vegan french fries in Lyon. The General Copper Buddha Bowl and Veggie Wraps add some international flavors to the menu.

Lyon Part Dieu 
Address:
17 Rue Dr Bouchut Niveau 3, 69003 Lyon, France

Confluence (2nd Arrondissement) 
Address:
17 Rue Dr Bouchut Niveau 3, 69003 Lyon, France

Hours for both locations:
Monday to Friday 11:30 AM - 9:00 PM, Saturday and Sunday 11:30 AM - 9:30 PM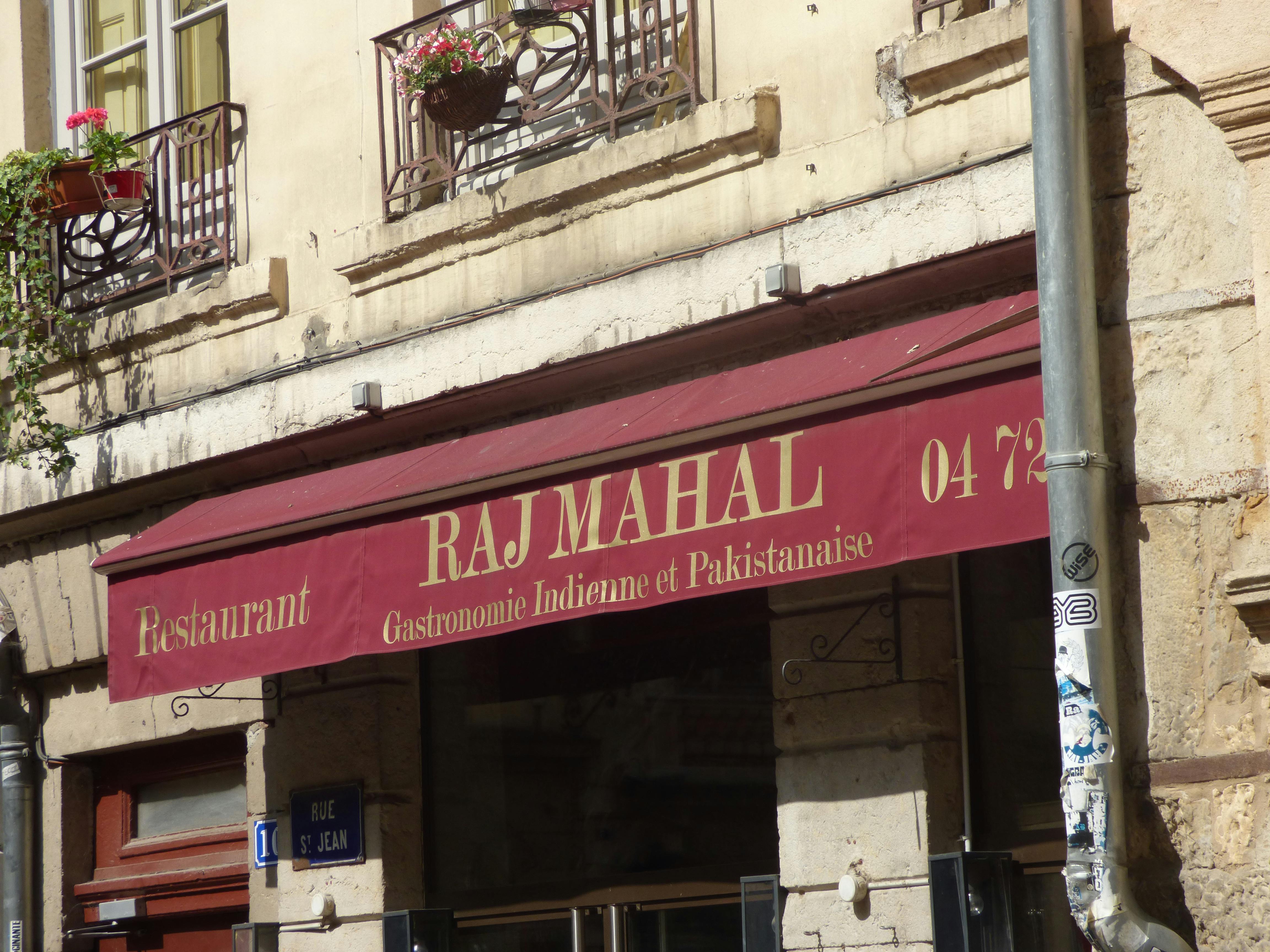 Like An Elephant 
What it's like:
This small vegan restaurant located just down the street from Metro Croix-Rousse has a pleasant, leafy patio for dining al fresco. Everything on the menu is vegan, with American-size portions (almost unheard of in France). This stylish vegan restaurant is located near must-visit sites like The Amphitheater of the Three Gauls, L'Ornithorynque, La Maison des Canuts, and more. The river is just a few minutes away, which makes for a perfect after-dinner sunset stroll to cap off an evening.

Our recommendation:
The menu varies, but you can expect everything from a veggie burger to vegan-ized traditional French dishes. The board of vegan cheeses is the most popular item on the menu, as Like An Elephant has a social vibe, with most tables being occupied by small groups. Their pastries, vegan cookies, chocolate mousse, and vegan and non-vegan cakes are all baked in-house and are the highlight of the menu. 

Address:
11 Mnt Saint-Sébastien, 69001 Lyon, France 

Hours:
Monday to Saturday 12:00 PM - 2:00 PM / 7:00 PM - 10:00 PM 

Au Bonheur des Chats
What it's like:
Known as much for the café's resident cats (that are literally up for adoption) as it is for its menu of 100% vegan options, Au Bonheur des Chats is a must-hit spot for plant-based visitors. This place is as quirky as they come in a city like Lyon, which is known as a pillar of traditional French fine dining. While the vibe is loose and the staff friendly, it is a cutthroat endeavor to procure and keep a table at this popular hangout. Reservations are basically required, and they have a famously short grace period for diners late for their table. 

Our recommendation:
Brunch is the most popular gourmet meal here, as the décor leans toward that of a café rather than a bistro. The vegan Croque Monsieur is the menu's headliner, with the tofu and veggie Buddha Bowl also being popular. You'll find more Japanese flavors throughout the rotating menu as well.

Address:
5 Rue de Bonald, 69007 Lyon, France

Hours:
Wednesday to Sunday 10:30 AM - 6:30 PM, closed Monday and Tuesday. 

Laska
What it's like:
Located on a stylish street just off the Rhône, Laska is a cozy wine bar that's perfect for date night. The amazing food program brings fine-dining elements to its veggie and vegan-friendly menu. There are options for meat-eaters, but anyone living a plant-based life will have most of the menu to choose from. While the prices lean upscale, there are offers that include entrée, wine, and a small dessert.

Our recommendation:
Expect vegan renditions of classic French foods, with "steaks" made with plant-based protein and gravies and sauces that are all vegan. Pescatarians will also have plenty to choose from with excellent seafood options. The wine list is superb, and the atmosphere encourages longer romantic dinners. 

Address:
13 Rue Terraille, 69001 Lyon, France

Hours:
Tuesday to Saturday 12:00 PM –2:30 PM and 7–9:30 PM, closed Sunday and Monday.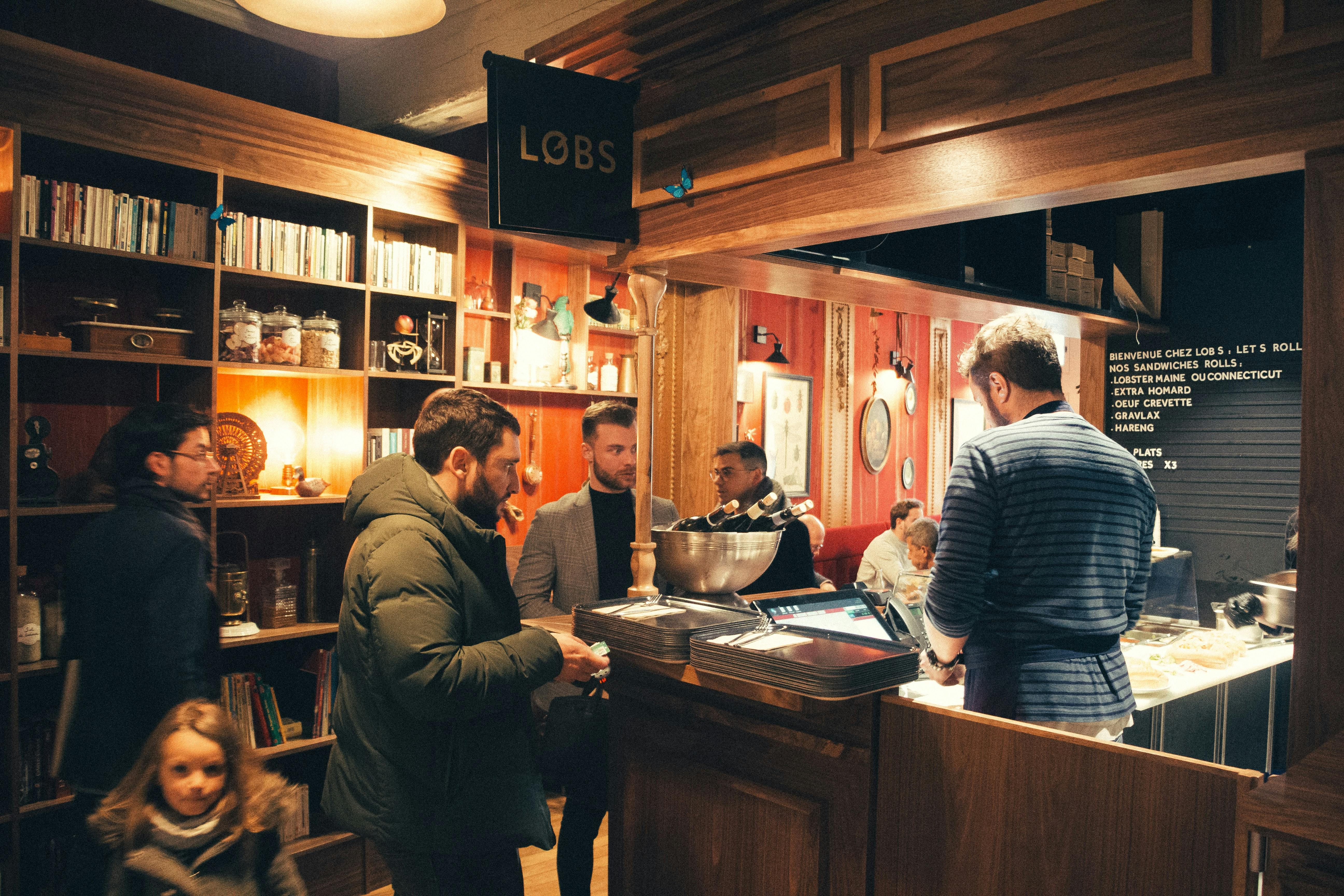 Conclusion
With such a unique and prestigious culinary tradition, it would be a shame if Lyon were to let down vegan and vegetarian visitors. Luckily, there are more than enough options for plan-based diets in Lyon. From fine-dining bistros to hipster hangouts to even fast food, Lyon has vegans and vegetarians covered. So drop your luggage with Bounce, grab a veggie burger and a glass of wine, and enjoy your trip to Lyon!