The Top 10 Free Things To Do In Lyon
Published by:

Bounce
31 March, 2022
Capital cities tend to get all the attention. And sometimes, that's justifiable. Paris is a city you absolutely should visit at least once in your lifetime. But there's far more to France than just the City of Light.

Located where the Rhone and Saone river meet, Lyon, France, is often considered the gateway to southern France and is an amazing city to visit. With a history that goes back thousands of years and a culinary tradition even more admired than that of the capital, Lyon is a city that firmly belongs on any travel bucket list. Ideal for history buffs and foodies, the city also offers great things to do with kids, several UNESCO World Heritage sites, and a lively atmosphere that makes it very much a living city.

Nobody considers France a budget travel destination, and although Lyon doesn't get the attention that Paris does, it's hardly a hidden gem, either. Visiting anywhere in France can get expensive. But if you are willing to look beyond the obvious attractions, you'll find plenty of free things to do in Lyon that will help you stretch your budget further while you explore this incredible city. Drop off your bags at a Bounce luggage storage in Lyon, and you'll be ready to explore Lyon without blowing your budget.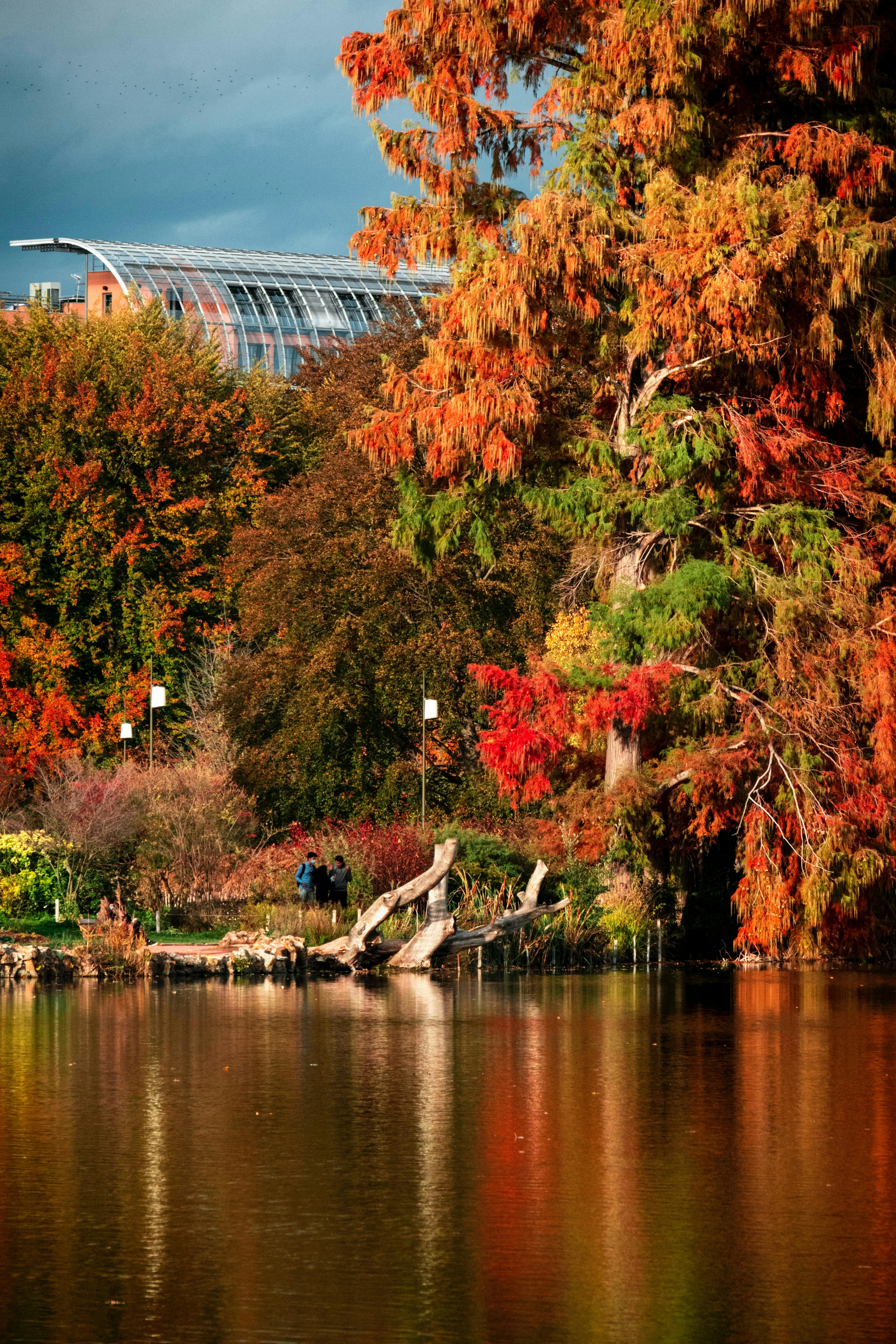 Vieux Lyon
The Vieux Lyon district is the ancient heart of the city, and is home to some of Lyon's top attractions, including St Jean Cathedral. It's also home to some incredible restaurants and bistros where you can sample the classic French cuisine Lyon is famous for. The city center is an atmospheric place to wander and soak up the atmosphere, and it won't cost you anything at all to do it.

Wandering the streets of any French city is usually a treat. But Lyon offers something extra thanks to the presence of the ancient tunnels known as les traboules. These passageways connect the maze of the city's streets to the river, and some of them date back as far as the fourth century. They were often used by Lyon's silk workers, and remain an important part of the city's history. Often, these passageways are not well marked, so finding them is part of the fun. Stepping through the door into a hidden courtyard or covered passageway will give you the feeling of a kind of urban treasure hunt, and you'll get incredible photos and a true experience of Vieux Lyon.

And when night falls, Vieux Lyon becomes even more beautiful than it is in the day. Take a stroll through the nighttime streets and don't forget your camera to capture the historic buildings of Lyon all lit up and inviting exploration. Visiting the city's many cafés and restaurants isn't free, but the temptation may be too hard to resist.

Fourvière Hill
Reachable by way of a very famous funicular, Fourvière hill is a huge part of Lyon's history. In fact, this is where the city started. The Romans established a settlement here overlooking the river valley, and the Roman ruins of Fourvière hill remain a fascinating place to explore. A highlight is the ancient theater that gives a commanding view of the city and remains more or less as it looked 2000 years ago. The theater is even still sometimes used for performances in the summer. But whether you catch a show or not, this impressive ruin is well worth exploring, and it won't cost you a thing. In many other cities, this UNESCO World Heritage site would be an expensive place to visit, but in Lyon, it's completely free.

If you want to learn more about Roman Lyon, the Gallo Roman Museum is located in the same park as the Roman ruins. If you can time your visit to Lyon for the first Sunday of the month, you'll find the museum offers free admission, making it one of the best free things to do in Lyon. But even if you can't get in for free, it's worth paying to learn more about the ancient history of the city. Plus, this hill is the starting point for some of the best hikes in Lyon, so you'll find lots more free things to do up here.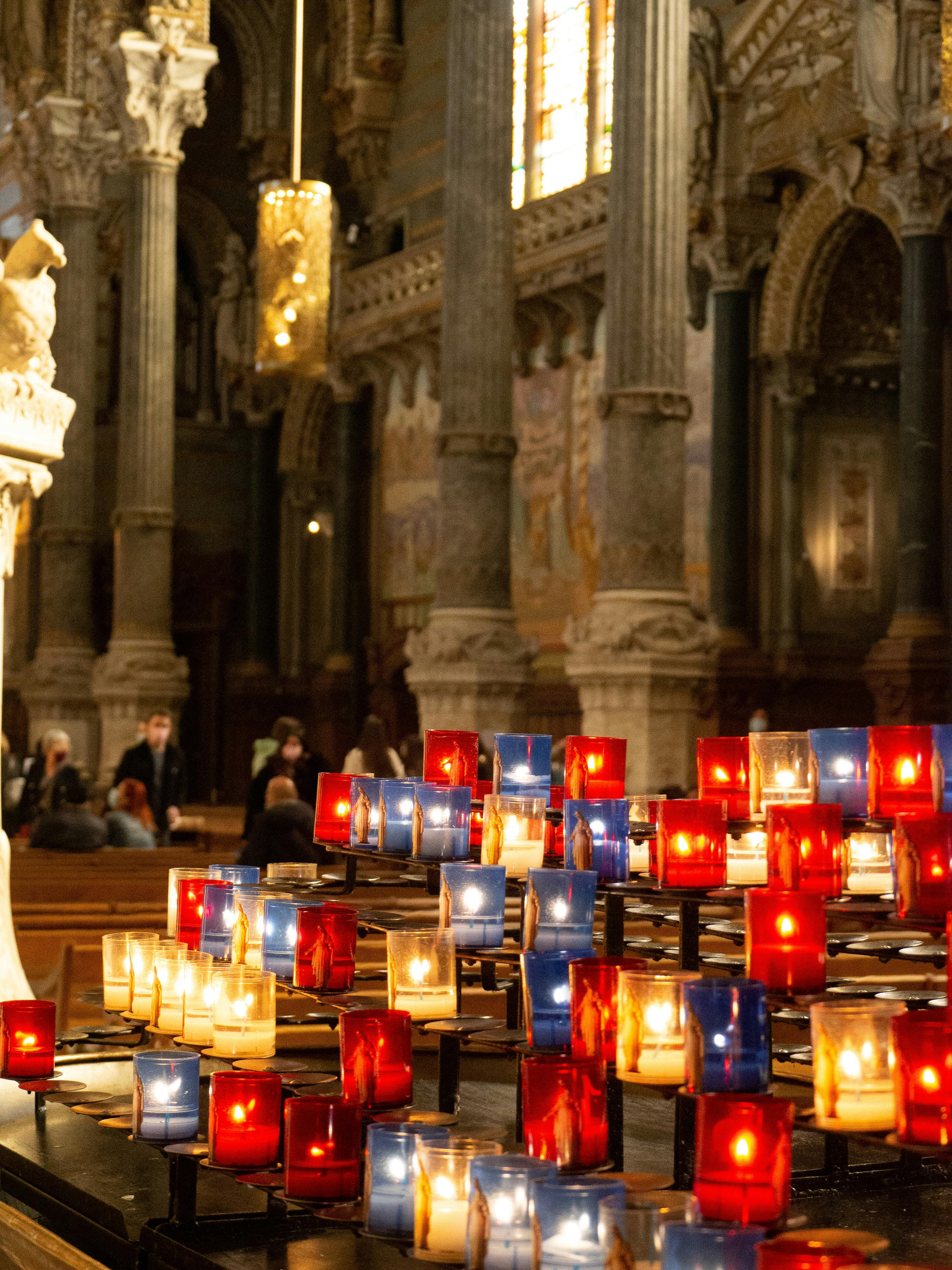 Notre Dame de Fourvière
Just a short walk from the Roman ruins, the stunning Basilique Notre Dame de Fourvière is another fascinating place to visit and one of the best free things to do in Lyon. Notre Dame de Fourvière itself was built at the end of the 19th century, and the gleaming white church is an icon of Lyon. But the site it occupies was also the center of the Roman town, so this location has witnessed much of Lyon's history. As a working church, Notre Dame de Fourviere is free to visit, and is a great place to get some peace and tranquility while you take a break from exploring the city. You'll also find a free leaflet in multiple languages that explains the history of the church, and there are even volunteer guides that can answer any questions you might have. You can also download an audio guide on your smart phone, but use headphones to respect churchgoers.

If you want to experience more of this incredible church, you can take a tour of the roof for one of the best views in Lyon. However, the rooftop tour does cost extra. Alternatively, you can take a stroll through the nearly five acres of rose gardens below the church and explore one of the most beautiful places in Lyon.

Parc de la Tête d'Or
Ask any local what are the best free things to do in Lyon, and chances are good they'll point you toward this park. Located a few kilometers east of Vieux Lyon along the banks of the Rhone river, this large urban park is famous for its rose gardens and its botanical garden that make it a fantastic place to wander and enjoy a sunny day in Lyon. There's even a boating lake during the summer months, and several walking trails and playgrounds. Bring a picnic lunch, and you'll be enjoying one of the best free things to do in Lyon the way the locals do. Plus, if you're an art lover, Lyon's impressive Contemporary Art Museum is located right next to the park.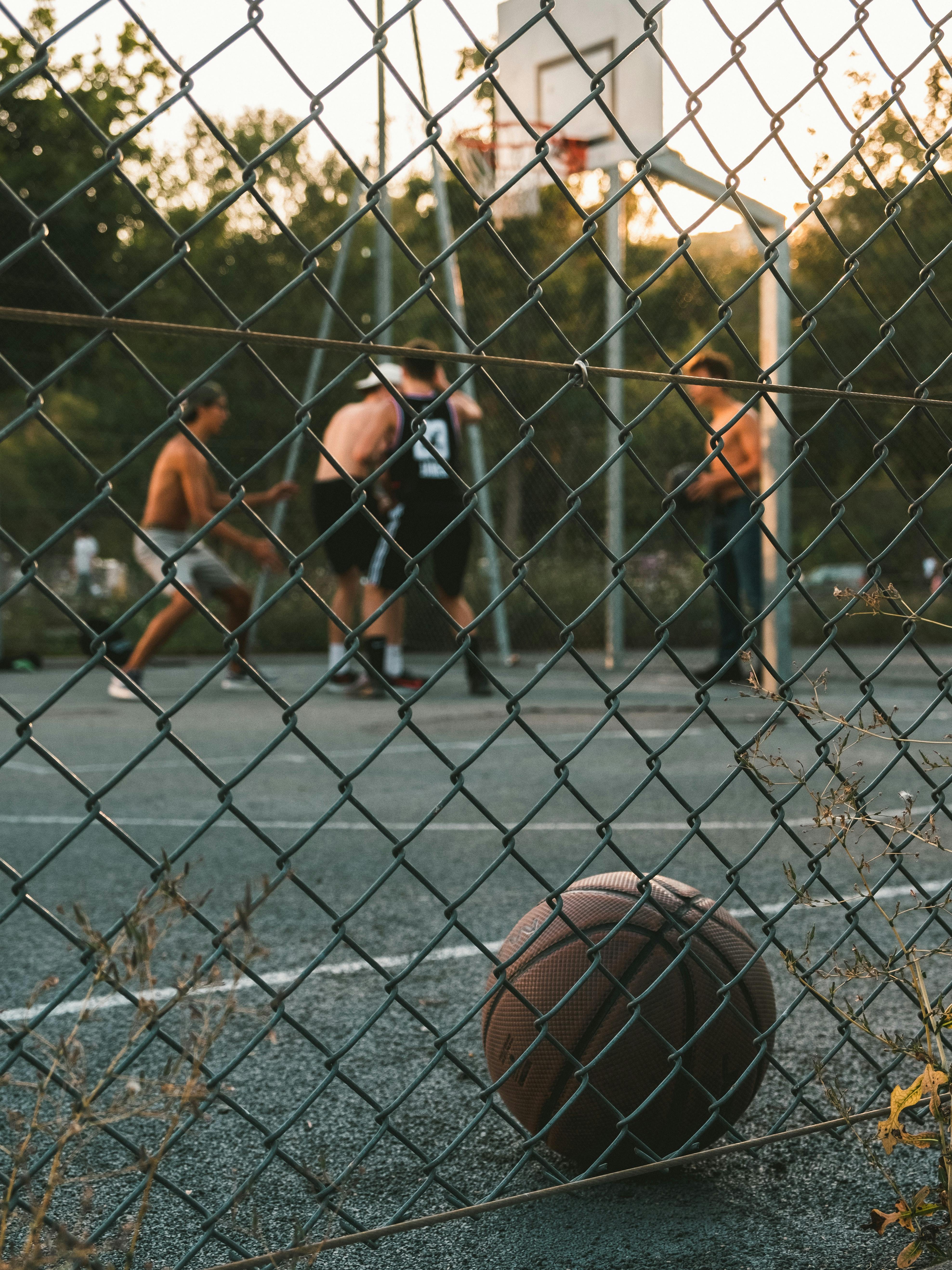 Markets
Lyon's famous cuisine begins with the produce of the region. And there's no better way to explore that than at one of the city's many markets. This is where Lyon locals, including world-renowned chefs, come to do their shopping, and visiting one or more of the markets means you'll be participating in an ancient Lyonnais tradition.

The market at Les Halles Paul Bocuse, also known as Les Halles de Lyon, is perhaps the city's most famous. This covered market, named after famous chef Paul Bocuse, contains over 50 different shops and restaurants that offer the highest quality regional products around. Visiting this temple to food is a feast for the senses, and it won't cost you anything unless you decide to make a few purchases.

Les Halles de Lyon may be the city's most famous market, but it's far from the only one. If you prefer a lively outdoor market, take a walk along Quai Saint Antoine to see what's widely regarded as one of the most beautiful markets in France. Located along the Saone river, this market gives you the opportunity to get better acquainted with the local produce and the people who make it. You'll also find another market at La Croix Rousse, which hosts around 100 traders every day but Monday. If you're a real food fan, you could even visit all these markets on different days to get a deeper sense of Lyon's incredible food scene.

Musée des Beaux Arts
Located right in the heart of Vieux Lyon, the city's Museum of Fine Arts is a truly outstanding thing to do in the city, and one of the best museums of its kind in Europe. The museum is home to priceless masterpieces by a range of famous artists, including Pablo Picasso, Modigliani, Matisse, van Gogh, and almost any other artist you care to name. Art lovers in Lyon simply can't miss this incredible attraction, and could easily spend at least a day here enjoying aesthetic bliss.

Unfortunately, the Musée des Beaux Arts is only free to visit for those under 18 years of age. But if you want to get an art fix on the cheap, check out the museum's garden just off Place des Terreaux, which also contains the Hôtel de Ville or City Hall of Lyon. Inside this beautiful garden, you'll feel as though you've stepped into another world thanks to the peace and quiet you'll find even in the heart of the city. The beautifully manicured garden contains sculptures by Rodin and other famous artists, and there is no admission fee, making it easily one of the best free things to do in Lyon.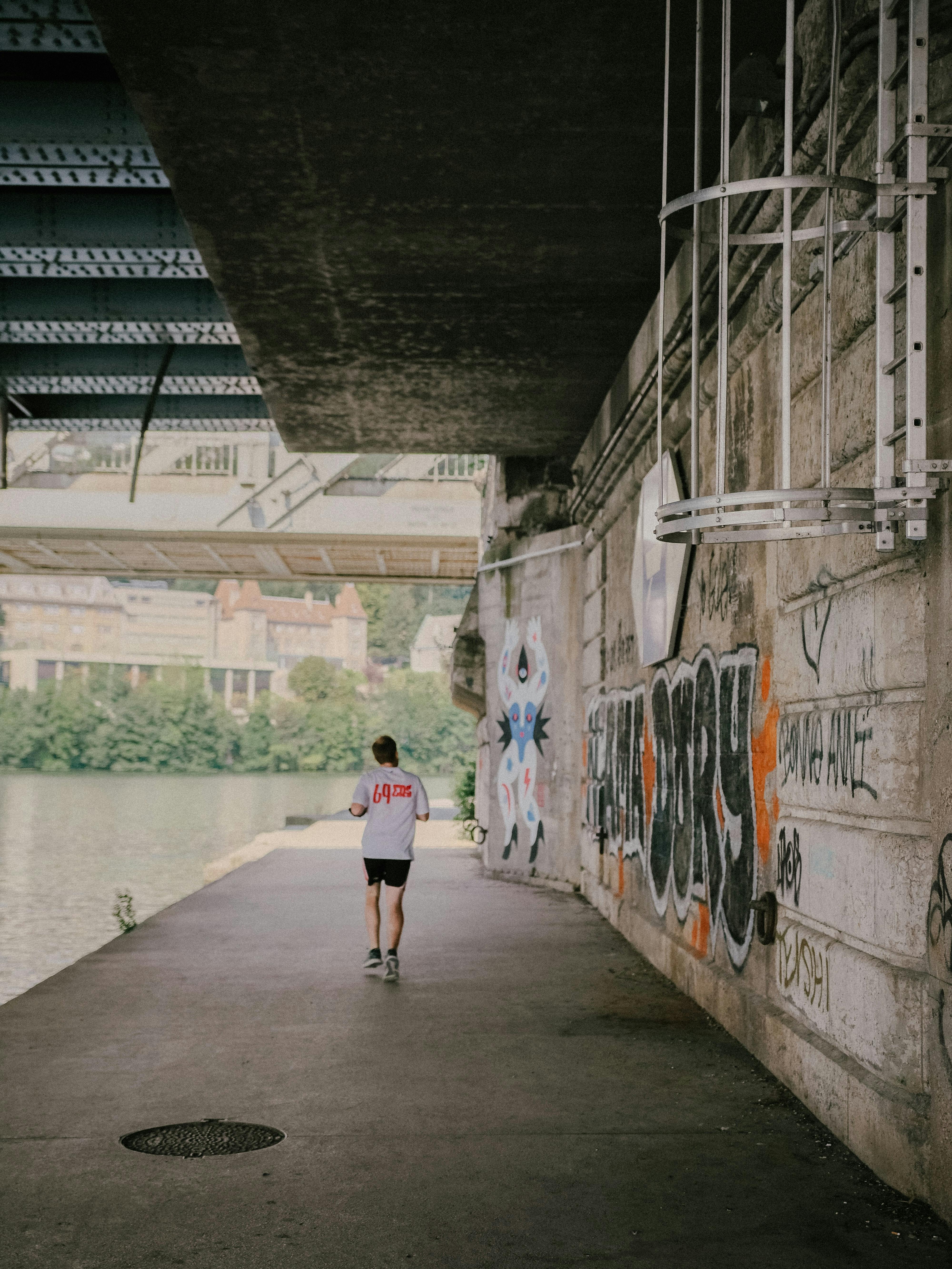 La Fête des Lumières
This isn't just one of the best free things to do in Lyon. This is one of the best things to do in France, hands down. Beginning on 8 December every year, La Fête des Lumières transforms the city of Lyon through incredible light displays. The old buildings of the city take on a whole new aspect thanks to the work of international light artists, and the creative work they do has to be seen to be believed. Best of all, this festival is totally free. However, you should be aware that hotels in the city book up quickly during the festival, and prices may be higher. Still, it's worth it to see one of France's most deservedly famous annual events.

Riverside walk
The Confluence Museum of Lyon hasn't been around as long as most of the city's other attractions, but it has quickly become a favorite. Although the museum does charge for admission, under 18s and students under 26 with valid student ID can get in for free. But it's the newly opened park in the Confluence area of the city that is most attractive for those trying to save some money. Situated right between the two Lyon rivers, the park lets you take a walk alongside either river and see this up-and-coming neighborhood for yourself. It's a great way to enjoy some tranquility in an otherwise vibrant area.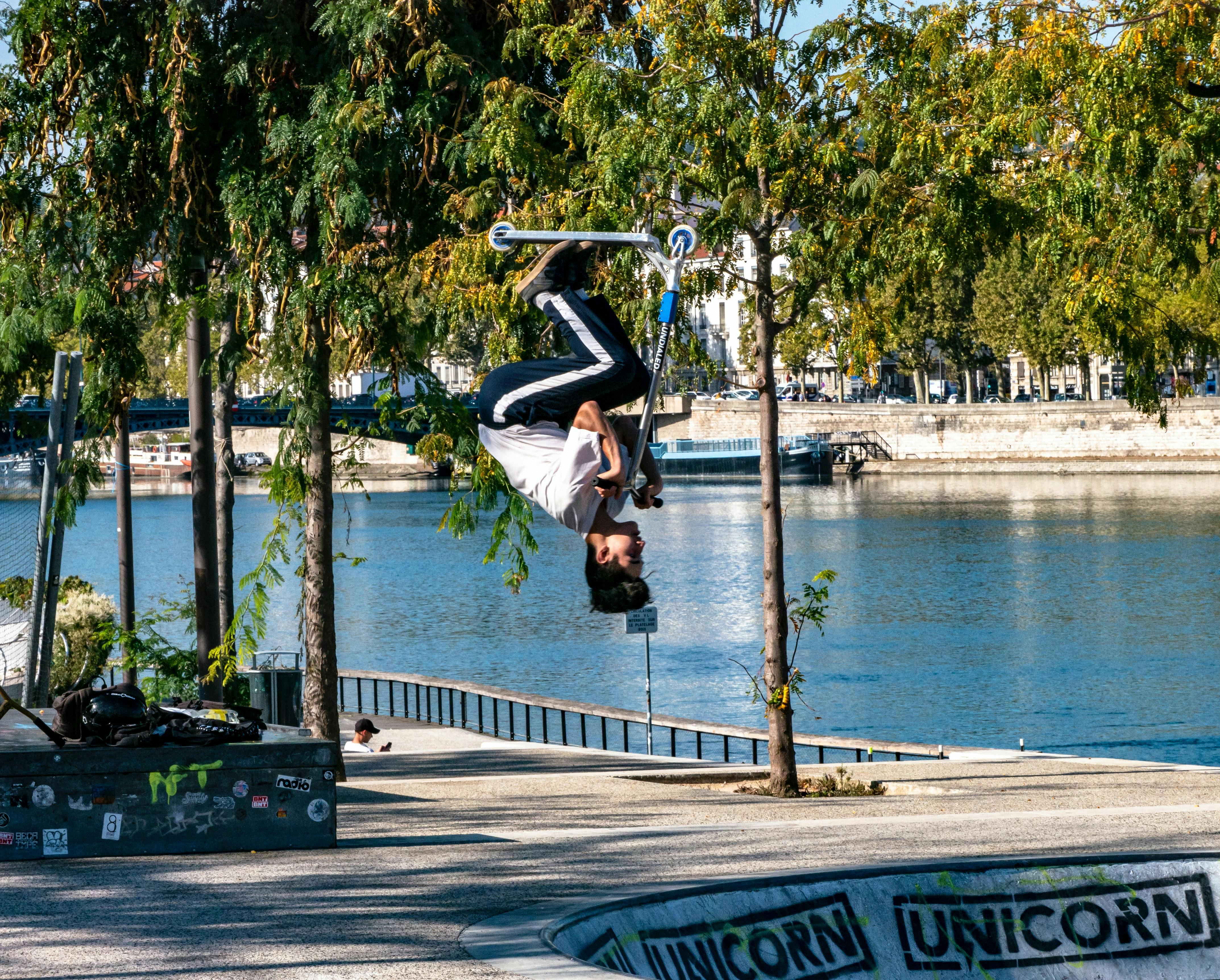 Self-guided street art tour
Lyon has a thriving street art scene. You can set out on a self-guided tour to see some of the best examples of art in the city. Don't miss the Mur des Canuts in Croix Rousse, which is home to a stunning mural that covers an entire building. And as you journey through the city, you'll find lots more examples of beautiful street art.

Montluc Prison
Built in the 1920s, Montluc prison became notorious during World War II and the Nazi occupation of Lyon, when it became a prison for anyone the occupiers didn't like. The gloomy cells of this forbidding prison have been preserved much as they were back in the 1940s, and you can visit for free. The prison is maintained as a monument to those who lost their lives during the occupation, and it makes for a sobering but thought-provoking place to visit in the city.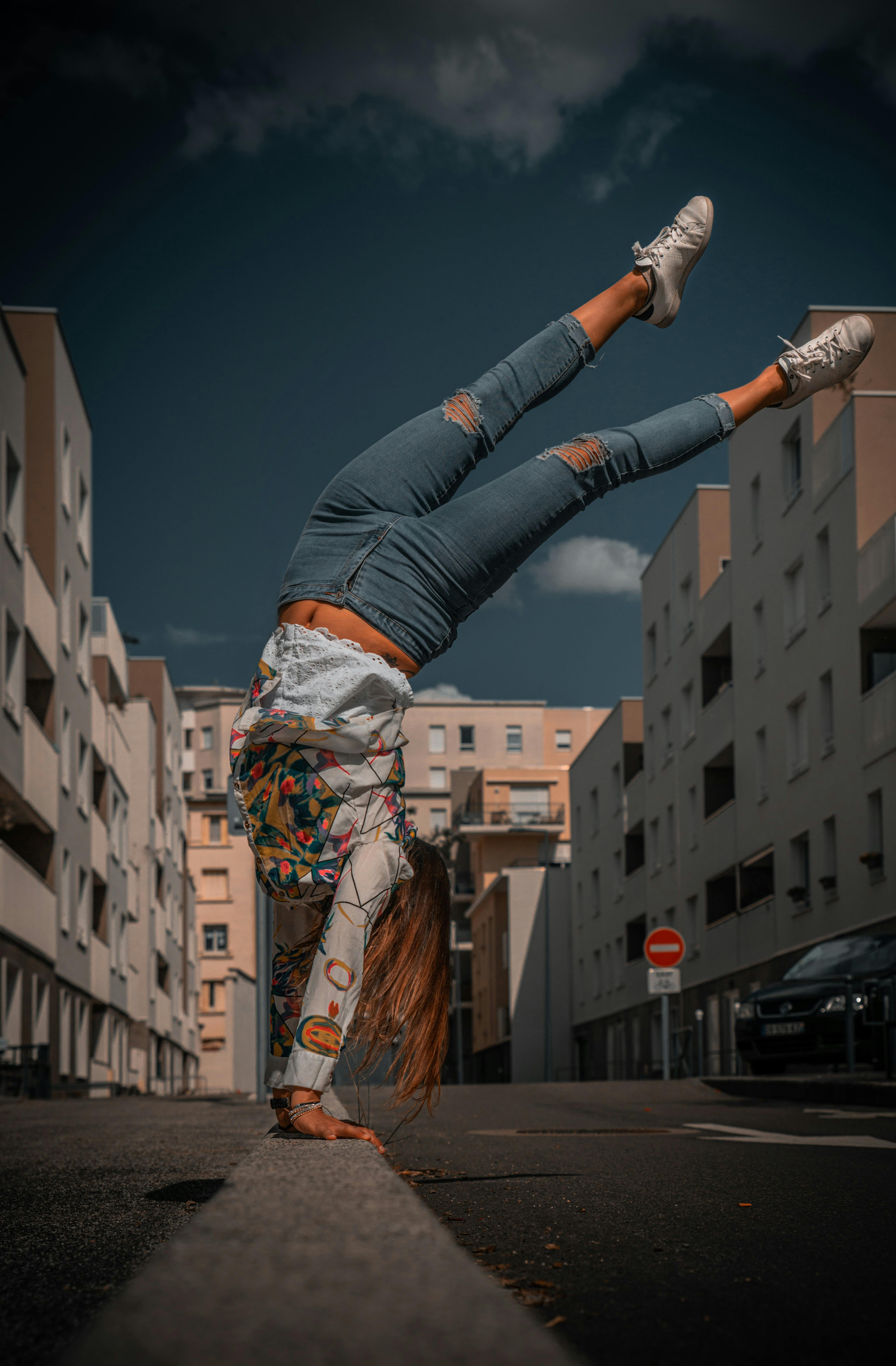 Conclusion
Lyon is the kind of city where the more you look, the more you'll find there is to do. And while you could easily spend a fortune in the fabulous restaurants, shops, and attractions of Lyon, you don't have to. Try some of these free activities to make your money stretch a little further and enjoy some of the best deals in the city.

And don't forget to drop off your bags at a Bounce luggage storage in Lyon before you start exploring. Traveling light will make it much easier to check some of these free things off your list and get around one of France's most beguiling and underrated locations.