5 easy must-do weekend trips from Marseille
Published by:

Bounce
6 April, 2023
France's second city, Marseille, is located on the south Mediterranean coast of the country. This ancient port city is one of the oldest in Europe, dating back at least to the Phoenician traders who plied their trade on the Mediterranean thousands of years ago. These days, Marseille is a huge and cosmopolitan metropolis that mixes the unique culture of southern France with influences from around the world.

This major city offers plenty of tourist attractions and a historic center that make it well worth exploring. But its location means Marseille also makes a great base for exploring the French and Italian Riviera. And once you spend some time exploring the fascinating museums, quirky art galleries, and lively neighborhoods of this port city, it might be time to think about seeing more of the country on day trips from Marseille or even longer weekend trips.

Marseille's Gare St Charles forms the hub of an extensive public transport network that can take you all across the French Riviera. Alternatively, you can rent a car to enjoy incredible weekend adventures and day trips from Marseille and see more of the surrounding mountains and beautiful coastline. But however you choose to explore, you'll have a much better time if you don't carry more than you need to. Drop off your bags at a Bounce luggage storage facility in Marseille and bring only what you have to have with you as you explore the French Riviera for yourself.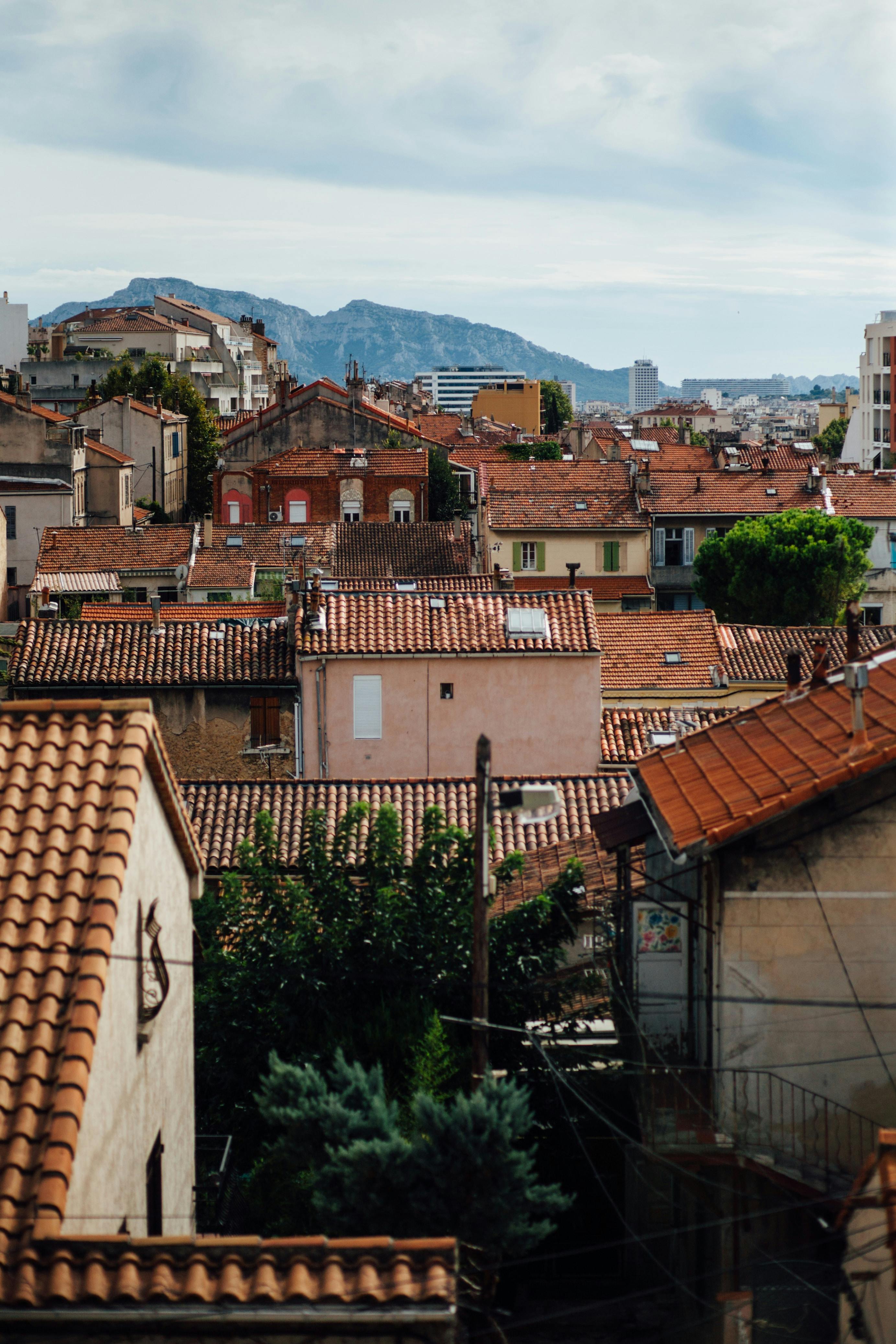 Orange
This old town makes an excellent starting point for exploring Provence. Home to a UNESCO World Heritage Site in the form of its ancient Roman theater, Orange is hardly the best-known town in this region - but that's part of its beguiling charm. Drop off your bags and enjoy exploring the rich history of a beautiful old city.

Distance from Marseille:
It's about 120 km from Marseille to Orange, a drive inland that will take you around an hour and 15 minutes. You can also take a couple of trains, but that will take more like two hours to take you on a day trip to the city.

Our activity recommendations:
Roman Theater: The best preserved Roman theater in France and one of the best preserved anywhere in the world, this beautiful theater is the top attraction in Orange. Unusually for Roman theaters anywhere, it still has its massive decorated backdrop behind the stage, giving you a real feeling of stepping back in time. You can even catch performances here during the August opera festival.

Le Musée d'Art et d'Histoire d'Orange: To learn more about the history of the city and the region, head to this interesting museum and art gallery. Unsurprisingly, the collection of Roman artifacts is a highlight here, but you'll also find a good selection of more modern art and artifacts to give you a deeper insight into the history of the region.

Musée de la BA 115: For a different kind of history altogether, check out this museum of the French Air Force. You'll learn about the part this airbase played in the Second World War and the Algerian War, and you can also see fighter planes, helicopters, and other military aircraft from different periods of French aviation history.

Best season to visit:
The historical sites Orange offers mean it's a great place to visit at any time of year. Don't worry about what the weather is doing, because you'll have lots to do in the rain or sunshine.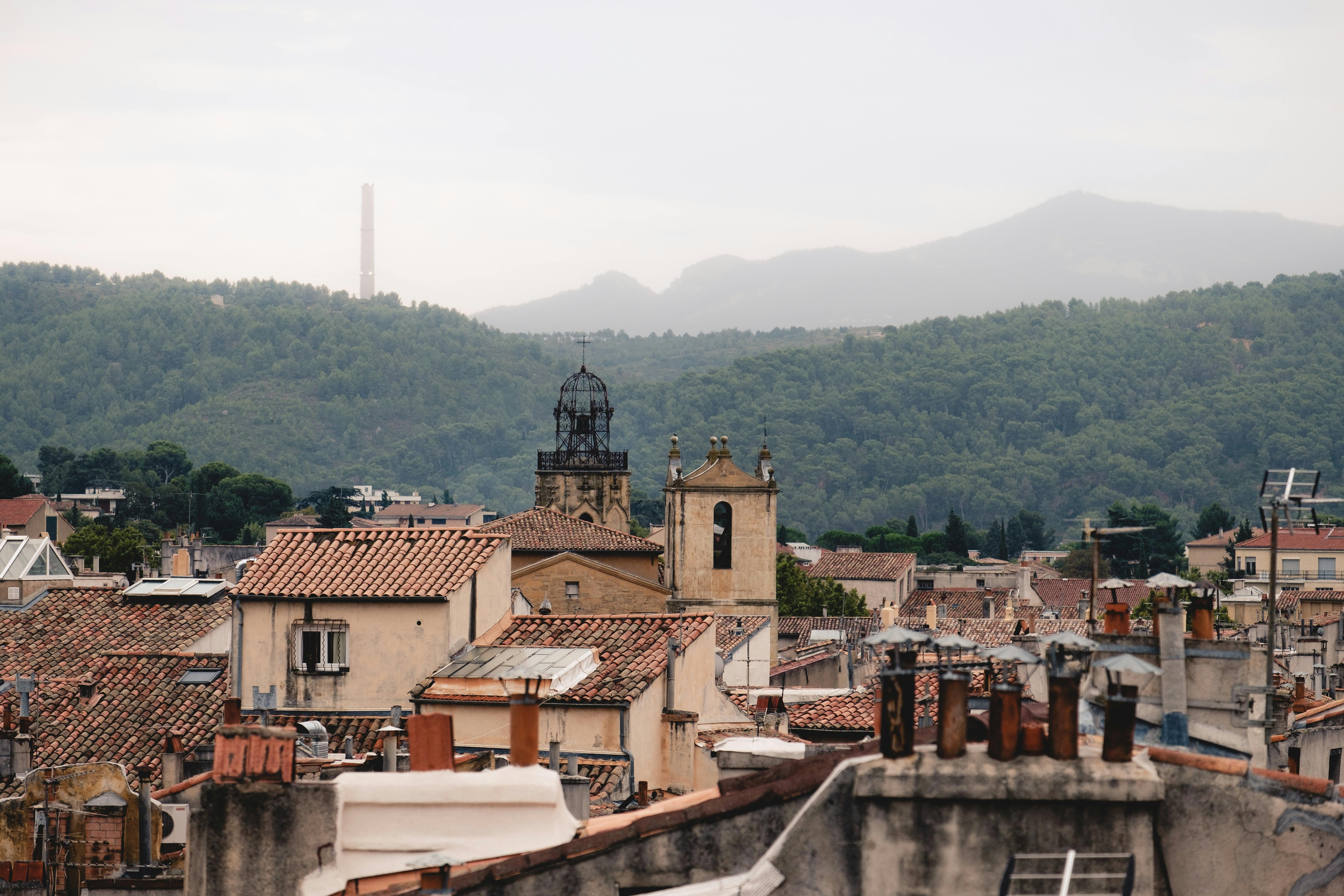 Aix en Provence
Famous as an artist colony, the charming town of Aix en Provence provides one of the best day trips from Marseille for art lovers. But it can also be a great destination for a weekend trip for anyone who wants to enjoy the relaxing atmosphere and culture of a beautiful French town. Explore Aix en Provence for even a little while, and you'll soon understand why this place was so beloved by some of the greatest artists of all time.

Distance from Marseille:
It's only around 40 km from Marseille on the French Riviera to Aix en Provence. That's a journey you can make by car in only 40 minutes. You can also get there by bus in around an hour.

Our activity recommendations:
Old Town: Check out the beautiful architecture, lively markets, and historic buildings with a self-guided tour around the picturesque Old Town of Aix en Provence. Everywhere you go, you'll encounter the vestiges of the past, from old Roman stonework to vistas painted by the famous artists who called the town home. Stroll along the Cours Mirabeau, the main street of the town that was once home to legendary French cultural figures like Albert Camus, Emile Zola, and Paul Cézanne, and soak up the unique atmosphere of this artistic town.

Atelier Cézanne: The former studio of legendary artist Paul Cézanne, this atelier has remained untouched since he died, providing a fascinating glimpse into the life and work of this famous painter.

Musée Granet: As well as a great collection of work by local painter Cézanne, this intriguing museum also features work by Kandinsky, Picasso, Rembrandt, and Rubens. This is a great place to learn more about art and appreciate work by some of the greatest painters and sculptors of all time.

Best season to visit:
Aix also has enough museums, galleries, and other indoor attractions to keep you busy in any kind of weather. A day trip or weekend trip to Aix en Provence is a good idea at any time of year.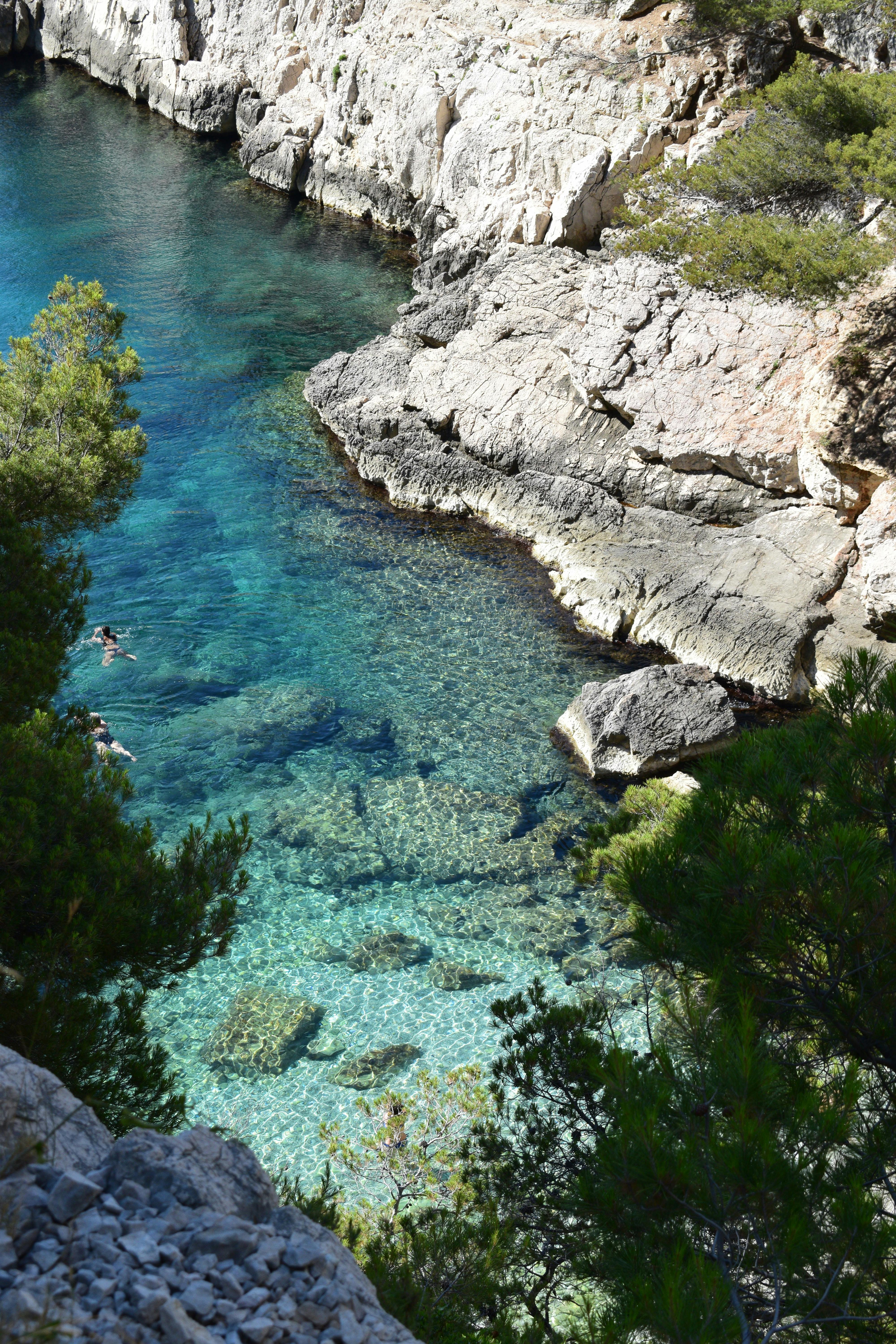 Calanques National Park
This isn't exactly a hidden gem, but Calanques National Park is one of the most beautiful locations in all of France. The perfect venue for outdoor sports enthusiasts, the natural beauty of the fjord-like inlets carved into the bright white rock cliffs overlooking the Mediterranean Sea makes this one of the most popular parks in the country. If you're looking to spend some time enjoying the natural side of France, it would be hard to find a better destination than this anywhere on the French Riviera - and this beautiful National Park is practically right outside Marseille.

Distance from Marseille:
The national park is quite large, so where you decide to enter it will determine just how far you have to travel. However, the park lies just to the east of Marseille itself, so half an hour of driving should be more than enough to get you there.

Our activity recommendations:
Cliff diving: If you have a head for heights, you'll have a great time here. The high cliffs of the calanques tower above clear blue water that's almost irresistible for diving into. There are few more exhilarating ways to explore this natural environment than this, so if you're a good diver, don't miss this outstanding opportunity.

Scuba diving: The remarkable clarity of the waters in the national park make this an ideal location for scuba diving. You'll find plenty of companies offering to get you certified and take you out to explore the underwater world in this amazing location. Whether you've never tried diving before or you're an experienced underwater explorer, you'll have a great time here.

Swimming: Of course, you don't need to dive beneath the waves to enjoy the Mediterranean. The national park is full of beautiful beaches where you can stretch out on the sand and enjoy a leisurely paddle to cool off from the heat of the Mediterranean summer.

Best season to visit:
If you're planning to swim, summer is probably the best time to visit, but be aware that it's also the busiest time. Calanques National Park offers tons of outdoor activities that you can enjoy year-round, so you can enjoy incredible hikes and views of the coastline at any time of year.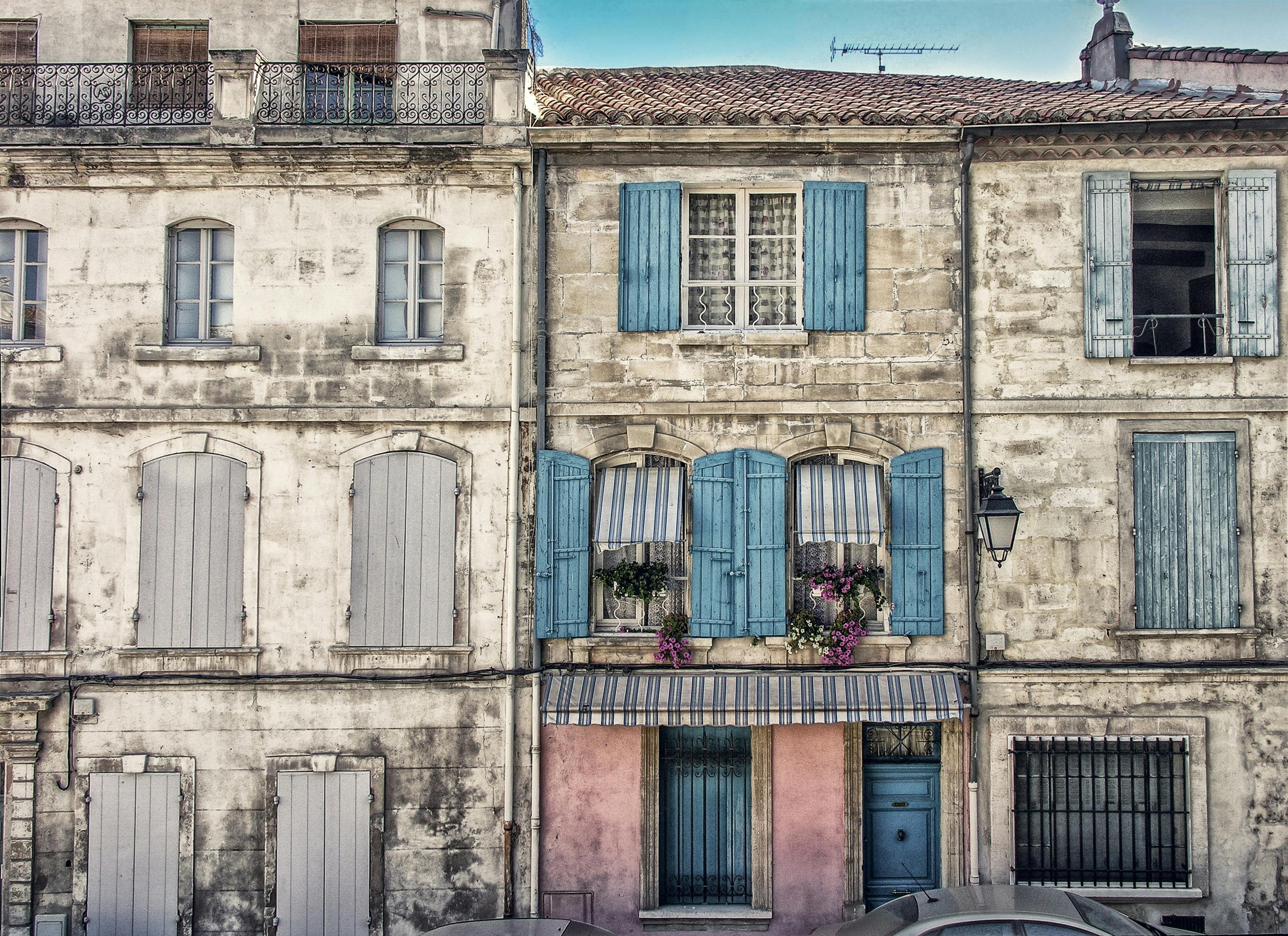 Arles
One of the biggest cities in the Roman province of Gaul that later became France, Arles remains one of the best places to explore France's Roman heritage. This historic city in the Provence region is well worth visiting for anyone with an interest in ancient history, but there's more on offer here than Roman relics, too.

Distance from Marseille:
It's just under 100 km from Marseille to Arles. That means a drive of around an hour or a train ride of a similar length. That makes this the ideal destination for Marseille day trips as well as longer weekend excursions.

Our activity recommendations:
Roman amphitheater: Modeled on the Colosseum in Rome and built in the first century, this Roman arena is still going strong. It gets its unique appearance from the towers that were built on the amphitheater during the medieval period, and it remains important to the city's cultural life, hosting concerts and sporting events throughout the year. Take a tour of the arena and learn more about the history of this Roman town.

Musée de l'Arles et de la Provence Antiques: To better understand Arles' Roman origins, head to this fascinating museum where you can discover the artifacts uncovered during the many archaeological digs that have taken place in the city. This museum tells the story of Arles from its prehistoric beginnings to the fall of the Roman Empire, and it's a great place to ponder what life was like all those centuries ago.

Van Gogh tour: Troubled artist Vincent van Gogh spent one of the last years of his life in Arles, painting many scenes of the town and the surrounding countryside while his mental health deteriorated. The Arles tourist office organizes a van Gogh tour that will take you to many sites in Arles known to van Gogh and painted by him, and you'll also visit the Van Gogh Foundation, which tells the sad story of the artist's life and holds temporary exhibitions of his work from time to time.

Best season to visit:
There's really no bad time to visit Arles. The historic attractions here are a big draw at any time of year, so don't let the weather stop you.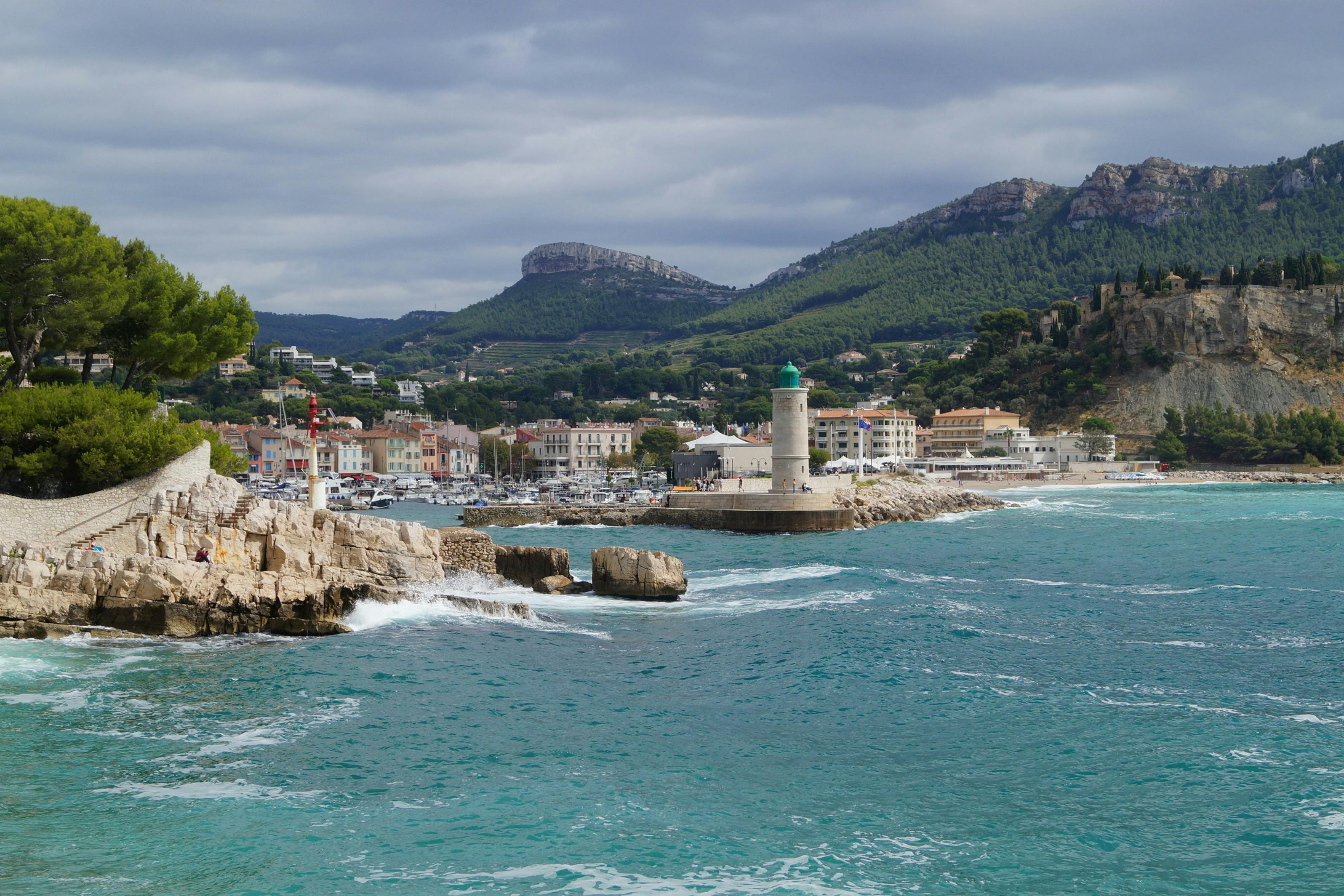 Cassis
A classic Provençal town with the unusual name of 'blackcurrant,' Cassis makes a great destination for a day trip or weekend trip from Marseille. The stunning coastal setting combined with the charming city center make this beautiful village a wonderful place to explore, no matter how you like to spend your time.

Distance from Marseille:
Cassis lies on the other side of Calanques National Park from Marseille, around 25 km from the city. You can reach the town with a short drive of around 45 minutes, or get there by train in about one hour.

Our activity recommendations:
Old Town Cassis: Along with the historic port, the old town of Cassis is one of the most photogenic places in the region to explore. Watch the boats coming with their daily catch, then enjoy fresh seafood in one of the local restaurants, or just explore the narrow streets and interesting shops of this old town.

The beaches: The beaches of Cassis are as beautiful as the rest of this photogenic town. Rent a lounger and umbrella or simply stretch out on a public beach and enjoy the incredible scenery and warm waters of the Mediterranean while you soak up the atmosphere of Cassis.

Best season to visit:
Summer brings tourist crowds to the city, but it's hard to deny that this is the best time to enjoy what it has to offer. Whether you plan to swim in the ocean or go hiking in the nearby national park, summer brings something special to Cassis.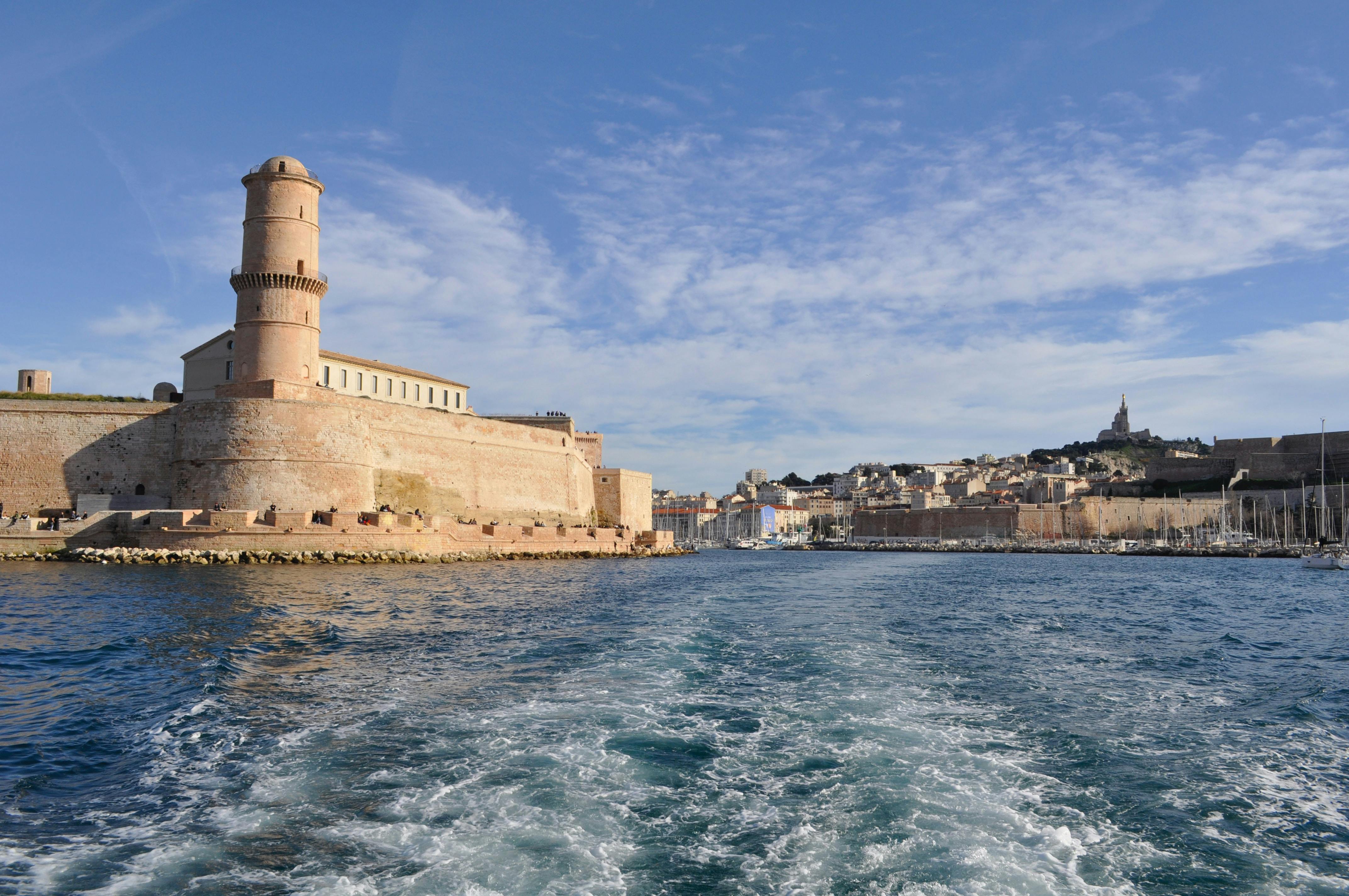 Conclusion
If you only have three days or so in Marseille, don't even try leaving the city. A long weekend isn't enough to do justice to this place, so you should focus on the attractions the city itself offers at the expense of day trips.

But if you have a little longer at your disposal, you should definitely consider visiting some of these destinations that make for the best day trips from Marseille as well as outstanding weekend trips. Leave your bags behind and enjoy the very best of what Provence has to offer.