Vienna Airport Visitor Guide 2023: Everything you need to know
Published by:

Bounce
10 January, 2023
As far as European capitals go, they don't come much grander than Vienna. Now the cultural and administrative capital of Austria, Vienna was once the heart of a sprawling central European empire that made the city one of the biggest in the world. Thanks to this empire, Vienna's historical interest and cultural institutions are second to none.

For many visitors, Vienna Airport is their first glimpse of this magical city. With four terminal buildings, the airport is the largest in Austria and one of the biggest in Europe. It welcomes over 30 million passengers every year. In such a big and busy place, you don't want to carry more than you need to. Drop off your bags at a luggage storage near Vienna Airport so you can more easily enjoy what the city has to offer.

Vienna Airport bag policy
The baggage policy at Vienna Airport is more or less what you would expect from a major airport anywhere. Of particular note is the rule that bans any liquids in volumes of greater than 100 milliliters in your carry-on baggage. This rule is enforced, and you can expect to have your luggage scanned and searched by security personnel. Also, remember not to leave your bags unattended at any point, as this may be considered a security risk.

Vienna Airport offers a porter service to make it easier to get around with heavy bags. You'll also find a luggage storage facility in the airport itself. However, if you intend to explore the city, it may be more convenient to leave your bags at a luggage locker closer to the center of Vienna. That way you can come and go as you please and only carry what you need.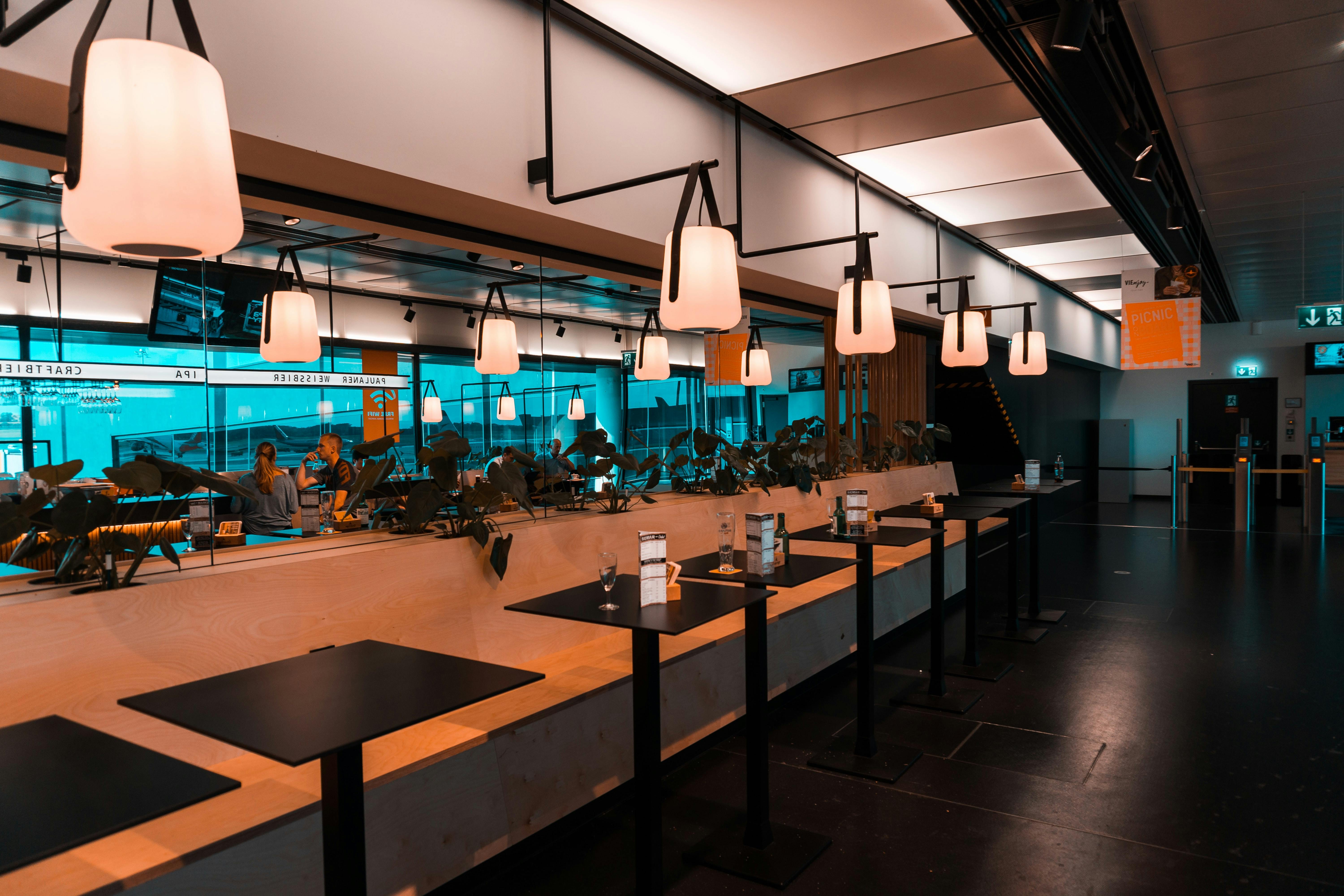 Vienna Airport food policy
If you find yourself hungry at Vienna Airport, there's no need to worry. The sprawling facility has plenty of places to eat. For traditional Austrian delicacies, Cafe Wien offers great coffee and a selection of pastries and other snacks. If you just need something quickly, you'll find McDonald's, Jamie's Deli, and a Spar supermarket. If you have a little more time to kill, you can get a meal at Henry and enjoy the view over the runways of the airport.

Vienna Airport camera policy
Cameras and tripods are allowed in your bags, and there is no restriction on normal camera batteries. You also allowed to take pictures in Vienna airport, but make sure you don't point your camera somewhere you shouldn't. Secure areas and security personnel are off-limits. Also, don't try to set up your tripod in the middle of the busy concourse of the airport. This will cause obstruction to other passengers and may result in your tripod being confiscated. To avoid all the hassle, it might be a good idea to drop off your camera equipment at a luggage storage near Vienna Airport to avoid breaking any rules.

Vienna Airport rules
While liquids over 100 milliliters in volume are not allowed through security, empty bottles are. So if you just want to drink water, you can fill up at a water fountain once you clear security.
Liquid medication is allowed in an amount sufficient for the duration of your flight with no medical certificate required.
Firm sausage meat is allowed, but sausage spread must be under 100 milliliters in volume.
Smoking is not allowed in most areas of Vienna Airport. However, you will find several smoking rooms in the secure area where you can light up.
Pets other than registered service animals must be kept in carriers in the airport.
Vienna Airport lockers
While it gets plenty of visitors, Vienna is somewhat underrated as far as major European capitals go. Known as the City of Music, it was the home of many of the world's greatest composers and still enjoys a lively classical music scene. It also has some of Europe's top museums and art galleries and a wealth of fascinating cultural institutions. Vienna Airport is the beginning of an Austrian adventure for millions of passengers each year.

Enjoy your own Austrian adventure by dropping off your unneeded bags at a luggage storage near Vienna Airport. Traveling light allows you to explore the city at your own pace and indulge in everything it has to offer. See this grand and ancient capital more easily by leaving your baggage behind.