More about Copenhagen
Where can I store my luggage in Copenhagen?
Denmark's most populous city, Copenhagen, is also its capital. It's a place that's filled plenty of culture and lots of contrasts, making it one of Europe's most interesting destinations to visit. At least 15 Michelin-starred eateries call Copenhagen home, making it a foodie's paradise. It's also a place where design buffs get an eye-full of some amazing architecture - both old and new. And with its extensive transportation networks, opportunities for walking and biking tours and lengthy history, it's an infinitely cool place to visit and to live.

If you've come to Copenhagen to dive deeper into Viking culture, to experience the city's hippie district or just to do some shopping, you'll want to check out your options for luggage storage in Copenhagen before you arrive. You can find out all you need to know about this by logging onto Bounce's app. You'll find a list of our area partners in Copenhagen.

Luggage Storage Near Tivoli

Luggage Storage Near Christiania

Luggage Storage Near the Blue Planet

Luggage Storage Near Nyhavn

Luggage Storage Near Christiansborg

Luggage Storage Near Operaen

Luggage Storage Near Central Station
How much does luggage storage cost in Copenhagen?
Luggage storage in Copenhagen costs only $5.90 on the Bounce platform for each bag or piece of luggage. 

Where is the nearest bag storage in Copenhagen?
The Bounce platform offers dozens of bag and luggage storage locations throughout Copenhagen. With 24/7 customer support and up to $5,000 in insurance for every booking, luggage storage in Copenhagen as never been easier. 

Luggage Storage Near Tivoli
For most people, seeing where Walt Disney got some of his ideas for Disney World counts as a pipe dream. However, for people who visit Copenhagen's Tivoli Gardens, the dream turns into reality. Opened in 1843, this European amusement park is the planet's second-oldest as well as Europe's second-most popular (after Europa-Park).

By day, visitors to Tivoli Gardens immerse themselves in the beauty of the site's lush gardens. By night, they walk under a sky lit up by thousands of colored lights. It's no wonder that fairy-tale writer Hans Christian Andersen made many stops here. It's truly one of the places on earth where dreams are made. On its grounds, you'll find a mix of attractions, like a wooden roller coaster circa 1914, virtual reality and other amusements. It's also one of Denmark's foodie attractions. You don't need to leave the gardens to have your fair share of French, Danish, Asian and other cuisines.

As with all the recommendations we make, we recommend that visitors to Tivoli Gardens check out one of Bounce's partners near Tivoli Gardens: These businesses have plenty of options for luggage storage in Copenhagen near Tivoli. Be sure to look them up before you go to ride the rollercoasters for the day.

Luggage Storage Near Christiania
Tivoli Gardens isn't the only place to let your hair down when you visit Copenhagen. Freetown Christiania, or just Christiana to most city residents, is Copenhagen's hippie district. Christiana District came into being when a group of hippies broke into the barracks area of an abandoned military base. Today, around 1,000 people live in this area, which abides by its own set of rules and regulations. Known as the "Green Light District," Christiana once had quite a cannabis trade going. Due to some of the issues caused by the drug trade within the district, residents of Christiana have asked the people of Copenhagen to not purchase drugs in the district.

That doesn't mean that Freetown Christiania is without its attractions. Tourists can come here to purchase smoking pipes, T-Shirts and funky jewelry. They can also honor their inner foodies by stopping in at one of the district's foodie destinations. Word has it that it's an excellent place to nab some Danish cake. Burger and sandwich fans love Café Nemoland. Morgenstedet and Grønsagen allow vegans to get their yum on. And for those who like to eat and play, there's Månefiskeren. Suffice it to say, you won't leave the district hungry, nor will you feel bored while you're here.

Finding luggage storage in Copenhagen near Christiania allows you to really immerse yourself in everything the hippie district has to offer. Bounce partners have options for bag storage in Copenhagen in or around Christiania District. We usually partner with businesses, like restaurants, coffee shops and hotels, which makes it simple to find a place to drop your bags for the day.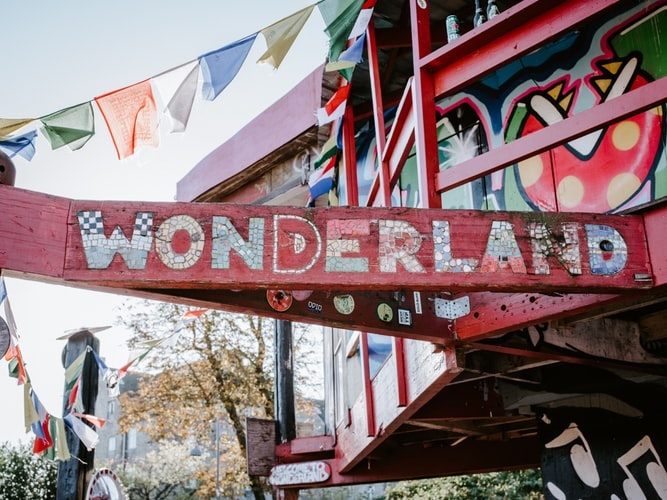 Luggage Storage Near the Blue Planet
Copenhagen's Blue Planet Aquarium reminds all of us that we live on a blue planet. That is to say, it reminds us that the Earth's surface consists primarily of water and many creatures live in the planet's blue waters, and all of these things are worth seeing.

The original site of this aquarium opened in Charlottenlund in 1937. Seven million gallons of water and a few hammerhead sharks later, the aquarium's current location in Kastrup is a wonder to behold. Inspiration for Northern Europe's largest aquarium comes from the water that surrounds it. Forty-eight aquariums introduce visitors to some of the most interesting and magical sea creatures on Earth.

Before you come to the Blue Planet, make sure you check out your options for luggage storage in Copenhagen near the aquarium. Truly enjoying this Copenhagen destination requires your undivided attention. In other words, if you can't leave your luggage at home, leave it with one of our partners.

Luggage Storage Near Nyhavn
There's something about spending time on the waterfront that just refreshes you, and fortunately, you'll find one of the world's coolest waterfronts right in Copenhagen. It's Nyhavn, a brilliantly-colored 17th-century waterfront that counts as one of the city's entertainment and cultural havens. Rows of Technicolor townhomes, as well as restaurants, cafes and bars, dot the landscape here.

In the surrounding canals, Nyhavn visitors can catch sight of the many wooden ships that "live" here. Visitors can also walk along the streets and explore sites, like townhome No. 67, where The Snow Queen author Hans Christian Andersen lived from 1845 until 1864. Down in this area, it's also possible to see and learn more about the Memorial Anchor and the Veteran Ship and Museum Harbor.

Finally, those who have built up an appetite from wandering around the streets of Nyhavn can find some amazing fare in one of the area's many restaurants, coffee shops and bars. There are also plenty of offerings for luggage storage in Copenhagen in and around Nyhavn as well. If you count yourself among Nyhavn's visitors and find yourself in need of bag storage in Copenhagen, just log onto the Bounce app to find a bag drop point near here.

Luggage Storage Near Christiansborg
Since 1167, a castle of one fashion or another has existed on the grounds of what is now known a Christianborg Slot (aka Christianborg Palace or Castle in English). It's the seat of the Danish government: All branches of the government, the Prime Minister, the Danish Parliament and the Supreme Court do business within these walls. Nowhere else in the world can you find a place where all the branches of the government are housed in one place.

Like any beautiful and impressive landmark, the castle gets its share of visitors. First-timers may want to take guided tours of the palace's royal reception rooms. Mystery buffs can play the mobile game "The Museum's Mystery," an online game that allows them to stop a thief from stealing the palace's priceless treasures. Finally, archaeology buffs will want to make sure they have their walking shoes and sense of adventure on standby: There's a cool underground tour that allows the historically-minded to take a peek at the ruins of the old castles that used to stand on the grounds of this site.

Before you embark on one of the many adventures to be found at Christiansborg Slot, be sure to check out your options for luggage storage in Copenhagen near the palace. Being slowed down by your bags is one way to make a trek through this landmark a drag.

Luggage Storage Near Operaen
A trip to the Operaen in Copenhagen brings together the breath-taking beauty of some of the world's most famous operas with the opera fans who love them. Construction on Copenhagen's Opera House began in 2001. The work on it came to completion in 2004, and it was inaugurated in 2005.

Five stages connect to its main stage, allowing cast and crew to move about the space easily. Its orchestra pit can seat up to 110 musicians. Denmark's Queen also has her own box on the auditorium's left side.

If your travels take you to Copenhagen's Opera House, be sure to check your Bounce app to find out what options you have for luggage storage in Copenhagen near the opera house. There are any number of Bounce partners near the opera who would be glad to store your bags for you for the evening.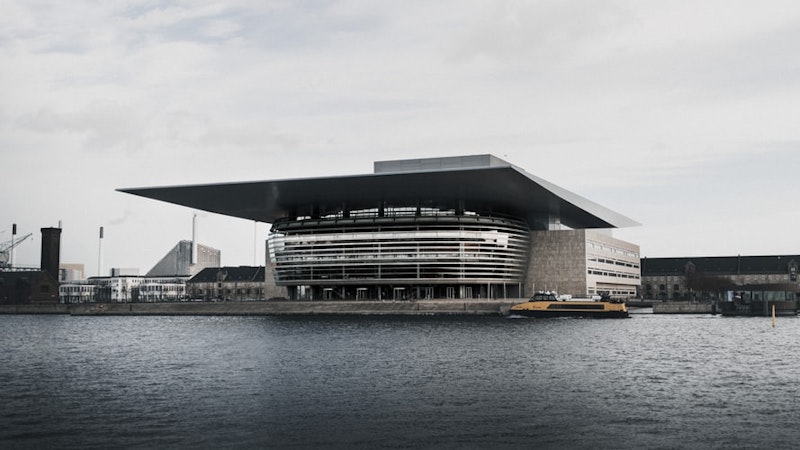 Luggage Storage Near Central Station
If you've just landed at the Copenhagen Airport (CPH), or if you've been in Copenhagen for a while and want to see more of Denmark, then chances are you'll need to visit the city's Central Station. Copenhagen's main railway station serves as a hub for the DSB railway network in Denmark and much of the city's transportation connections start and end here.

However, within these walls, you'll find more than just a train or two. Once inside, a traveler's dream awaits you. At the station's marketplace, you can buy fresh produce, find a post office or a bank, grab a bite to eat at a pub and of course, get information about where to go next on your journey.

Luggage storage in Copenhagen near the city's main train station is easy to find if you consult your Bounce app. Bounce's city partners offer lots of options for bag storage in Copenhagen near this important transportation hub.