More about Las Vegas
Where can I store my luggage in Las Vegas?
Known as Sin City and the Gambling Mecca of the West, Las Vegas is world-famous for its fast-paced casino action, sports betting, and fantastic dining opportunities. Best of all, you have old Las Vegas rubbing elbows with the city's latest and greatest adult playgrounds. However, this isn't a city that you explore with heavy luggage in tow. For starters, plenty of casinos frown on patrons who carry cumbersome backpacks and other bags.

But there is no need to worry. Bounce provides the type of luggage storage in Las Vegas that is conveniently located close to wherever you may find yourself.

Whether you are checking out the Smith Center for the Performing Arts or the Arts District itself, there is always convenient bag storage in Las Vegas near some of the most popular tourist spots:

Luggage Storage Near the Las Vegas Strip

Luggage Storage Near Fremont Street

Luggage Storage Near Bellagio Hotel & Casino

Luggage Storage Near McCarran Airport

Luggage Storage Near Old Downtown Vegas

Luggage Storage Near MGM Grand

Luggage Storage Near Luxor Hotel & Casino
Safety
Las Vegas, Nevada's night-life is second to none. Dubbed the "Entertainment Capital of the World," there's something for everyone in Vegas. Test your luck at one of Vegas' world-famous casinos, dine at one of the Strip's gourmet restaurants, catch a show that'll blow your mind - the list goes on and on.

It's easy to get carried away while you're visiting Vegas, but safety should always come first on a trip.

Out of 100 cities, Las Vegas ranks 11th on the National Crime Index. That means that the "City of Lights" only experiences less crime than 10 other cities. The National Crime Index also indicates that 1 out of 164 Las Vegans experience violent crimes throughout the year, while 1 out of 34 citizens experiences property-related crimes. You can still have a ball in Las Vegas, you just have to stay safe and smart while you're there. Be candid and cordial with Vegas police officers and store your excess luggage with Bounce during your trip.

Frequently Asked Questions
"What's the best way to get around Las Vegas?"

Everything that you'll need in Vegas is within walking distance, especially if you're renting a room on the Vegas Strip. Vegas isn't really a bike-friendly city - the same goes for electric scooters as well. Cars and buses are another great way to travel, but that's only if you're traveling long distances.
"Is public transportation in Las Vegas safe?"

Vegas' public transportation system is usually one of the safest ways to get around. The Vegas transit system is a boon for anyone who's planning on having a few drinks. Since Vegas essentially comes to life at night, you'll always have hundreds of people watching your back when the sun goes down.
"What's the best neighborhood to stay in Las Vegas?"

Summerlin is one of Las Vegas's safest and most quiet neighborhoods. This suburb reports very little crime annually, as everyone who lives here knows one another fairly well. Summerlin's hotels are also highly rated and extremely popular.
"What are the best museums to visit in Las Vegas?"

Even the art scene in Vegas has something for everyone. Music lovers should rock out at the Neon Museum, and parents can have a great time with their kids at the Discovery Children's Museum. History buffs and Jurassic Park fans have to check out the Las Vegas Natural History Museum. Thriller Villa is also a must-see attraction for visitors and native Las Vegans alike.
"What's the best time of year to visit Las Vegas?"

Spring and fall tend to be the prime times to visit Vegas. Tickets are the cheapest during those seasons. Sin City is usually more crowded then, but that's a big part of the fun. You'll also find some fantastic shows and concerts during the spring and fall.
How much does luggage storage cost in Las Vegas?
Luggage storage in Las Vegas costs only $5.90 on the Bounce platform per bag or piece of luggage. 

Where is the nearest bag storage in Las Vegas?
The Bounce platform offers dozens of bag and luggage storage locations throughout the city. With 24/7 customer support and up to $10,000 in insurance for every booking, luggage storage in Las Vegas has never been easier.

Luggage Storage Near the Las Vegas Strip
The Las Vegas Strip features the four most famous miles in the entire State of Nevada. The strip is home to a broad range of resorts and casinos such as the Venetian, the Bellagio, and the Palazzo. Each of these casinos has created a themed presentation inside its opulently designed halls and casinos.

Case in point is the Venetian, which succeeds in creating a perpetual sunny day on the interior with the smart placement of light sources and the illusion of a painted ceiling that features a blue sky with occasional clouds.

With so many games to play, restaurants to visit, and shows to see, you do not want to carry heavy luggage around with you. Entrust your bags to the luggage storage in Las Vegas that is closest to the Vegas Strip.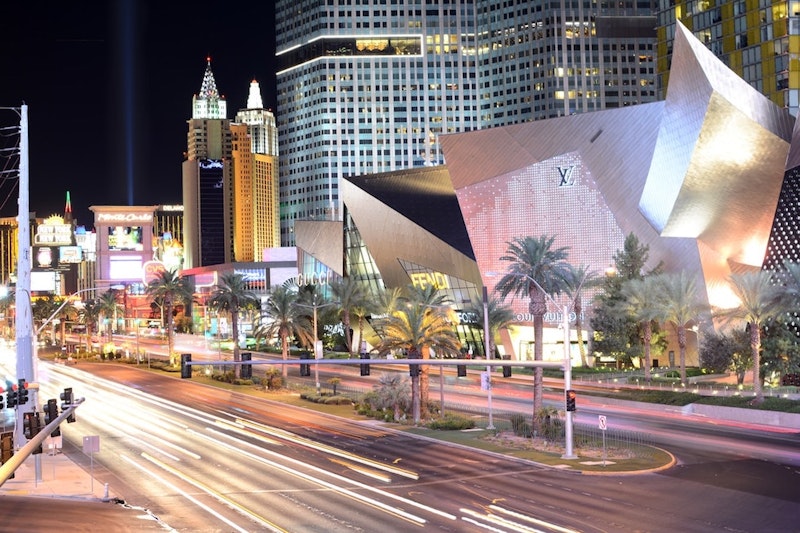 Luggage Storage Near Fremont Street
Another well-known destination in Vegas is Fremont Street in the heart of downtown, which dates back to the city's founding. It has become the backdrop to countless movies, such as "Honey, I Blew Up the Kids." Today, you find a variety of casinos that include the Golden Nugget and the Binion's Horseshoe.

Because it is such a popular location to walk along, there is plenty of foot traffic at all hours of the day and night. If you have spent your time shopping, you do not want to carry heavy bags around with you. Take advantage of luggage storage in Las Vegas and experience Fremont Street with your hands free.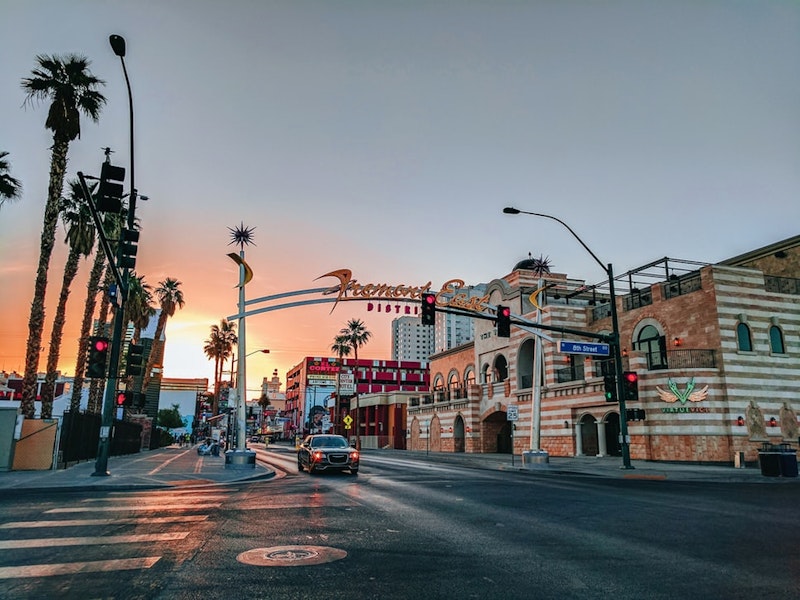 Luggage Storage Near Bellagio Hotel & Casino
The luxurious Bellagio Hotel and Casino delights pedestrians with a dancing water fountain that operators synchronize to music, and an interior as elegant as it is opulent.

Guests flock to the Bellagio to take in the glass flower ceiling that has become its own attraction. If you are an avid poker player, you are undoubtedly familiar with Bobby's Room, which is the destination of professional poker players and those who try their hands at high-stakes games.

Visiting the Bellagio with your luggage in tow is not the right move. Instead, take advantage of luggage storage in Las Vegas that frees up your back and hands. You will love the opportunity to shop and relax while visiting this elegant venue.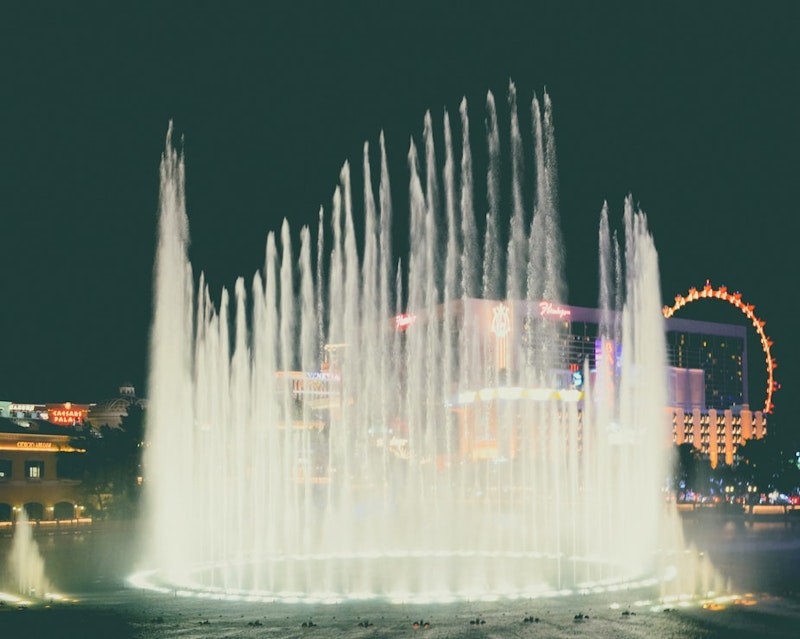 Luggage Storage Near McCarran Airport
The McCarran International Airport is to the south of downtown. The airlines you see represented include United, Spirit, Frontier, and JetBlue. The real attractions at this airport are the dining opportunities that include Wolfgang Puck Express, Rachel's Kitchen, and the Las Vegas Chophouse & Brewery.

After a satisfying meal, why not stroll through the Aviation Museum at McCarran International Airport and then consider shopping? As is the case with so many airports, this one is a fantastic destination for the shopper in the know. However, do not rely on airport storage for your bags. Rather, rely on the flexible Bounce platform for bag storage in Las Vegas before arriving at the airport.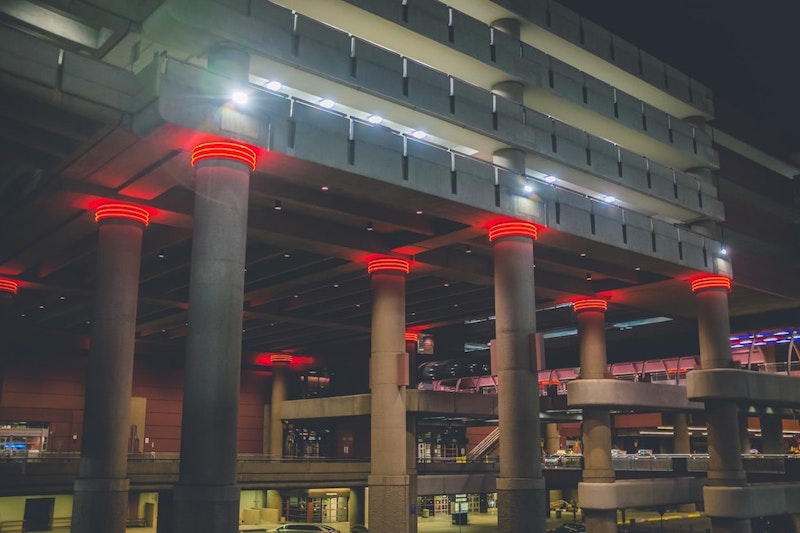 Luggage Storage Near Old Downtown Vegas
There is more to Las Vegas than just gambling. Take Old Downtown Vegas. Sure, there are casinos along the Fremont Street portion of this downtown locale. That said, you might also visit the Las Vegas Arts Districts, which consists of 18 blocks that are dedicated to art galleries, studios, and stores.

You certainly don't want to tote heavy luggage through 18 blocks of small galleries and packed studios. Besides that, some of the stores are wonderful, but it is frowned upon to enter with heavy backpacks and other bags. Bounce luggage storage in Las Vegas comes in handy as a place to store your belongings.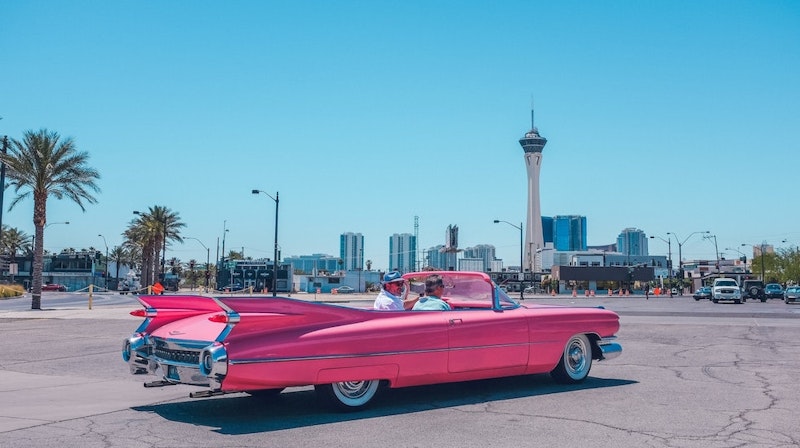 Luggage Storage Near MGM Grand
The MGM Grand was famous for the glass-enclosed lion habitat that sat in the middle of the casino area. It was a favorite of visitors and gamblers who were taking a quick break.

Today, the casino attracts players with a broad range of machines that include progressive slots as well as high-limit machines with payouts going up to $500,000.

It is fair to say that the casino floor gets pretty crowded during peak time hours. Leave your bags and luggage behind if you're planning to visit, especially if you have been doing lots of shopping. Rely on luggage storage in Las Vegas to hold all these items while you immerse yourself in the gaming atmosphere.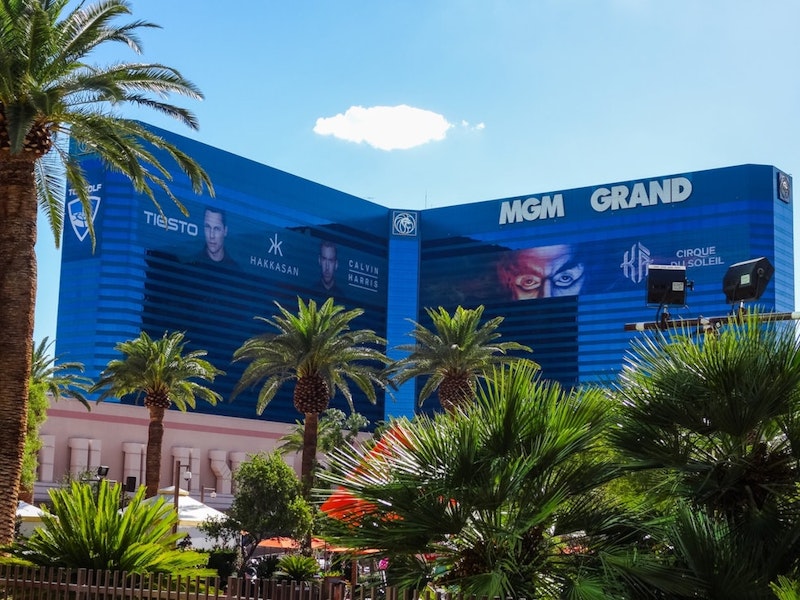 Luggage Storage Near Luxor Hotel & Casino
You know the Luxor Las Vegas from its pyramid shape and distinct Egyptian décor. Inside, there is a 120,000-square-foot casino floor with all types of table games and slot machines. This casino is more of an adult playground. As is the case with all casinos and hotels in the area, you do not want to lug around heavy bags.

Instead of trying to keep an eye on your belongings and being burdened by unwieldy, heavy bags or backpacks, enjoy the convenience of luggage storage in Las Vegas. Not only is it convenient, but it also enables you to try your hand at the table games and take in a show.

Without backpacks, luggage, and shopping bags, you have so much more freedom to move around the city. Why not entrust your bag storage in Las Vegas to the Bounce platform today?