More about Vienna
Where can I store my luggage in Vienna?
No city does elegance quite like Vienna. Once home to the mighty Hapsburgs, the Austrian capital retains much of its imperial grandeur with its Baroque buildings, stately palaces, and glorious gardens. One area where Vienna really shines is in the music department. Just a few masterful composers who lived and worked in Vienna include Mozart, Beethoven, and Strauss. Whether you see the celebrated Vienna Philharmonic or listen to a group of street performers, music is bound to be a part of your Viennese adventure. Tourists interested in the arts, fashion, and café culture will enjoy countless opportunities in this iconic European city.

With Bounce on your side, there's no need to worry about bag storage in Vienna. As you'll see on our website, Bounce now offers a plethora of bag storage options throughout the Austrian capital. Wherever and whenever you need secure bag storage in Vienna, Bounce has got your back.

Luggage Storage Near Central Station

Luggage Storage Near Praterstern

Luggage Storage Near Center Wien Mitte Station

Luggage Storage Near Vienna International Airport

Luggage Storage Near Schönbrunn Palace

Luggage Storage Near Theresien Platz

Luggage Storage Near Karlsplatz
How much does luggage storage cost in Vienna?
Luggage storage in Vienna costs only $5.90 on the Bounce platform for each bag or piece of luggage. 

Where is the nearest bag storage in Vienna?
The Bounce platform offers dozens of bag and luggage storage locations throughout Vienna. With 24/7 customer support and up to $5,000 in insurance for every booking, luggage storage in Vienna as never been easier.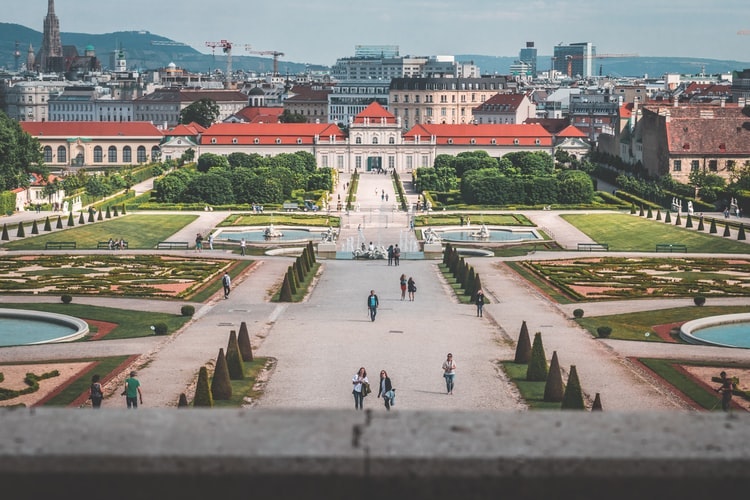 Luggage Storage Near Central Station
Opened in 2015, the Wien Hauptbahnhof is a relatively new addition to Austria's capital. Visitors to this modern Central Station will find a total of 12 tracks where they could catch all of Austria's major rail lines. It's a safe bet that anyone traveling around Austria or into nearby European nations will make a stop in Vienna Central Station at some point during their stay. By the way, Vienna Central Station is located in the southern Favoriten area of town, which isn't all that far from Schweizergarten.

If you're interested in luggage storage in Vienna Central Station, then you should look through all of Bounce's approved drop-off destinations. Better yet, download the Bounce mobile app right now. Our new user-friendly app will help you find the perfect luggage storage facility whether you're near Wien Hauptbahnhof or somewhere else in the city.

Luggage Storage Near Praterstern
Situated in one of Vienna's northern districts, Praterstern is an especially busy square during the snowy season. Folks visiting during the winter holidays will find many of Vienna's grand Christmas market stalls throughout this Leopoldstadt square. But don't worry if you're not in town for the Christmastime festivities. Praterstern is very close to many popular tourist attractions like Madame Tussauds Vienna, the Wien Museum Prater Museum, the Wien Museum Johann Strauß Apartment, and the 1897 Ferris wheel made famous in The Third Man. Plus, if you're traveling by bus, the Praterstern is one of the city's most significant bus stops, especially for tourists going in or out of the Czech Republic or Hungary.

Looking for luggage storage in Vienna near Praterstern? You're in luck! Bounce has many convenient bag storage in Vienna all around this popular area. Be sure to look into Bounce's luggage storage in Vienna category for more specific details.

Luggage Storage Near Center Wien Mitte Station
Another important transportation hub in Vienna is known as the Wien Mitte. At this rail line, travelers can hop aboard one of the city's super-fast U-Bahn metros. Wien Mitte is also a short 15-minute ride away from Vienna International Airport thanks to a direct connection to the City Airport Train. But it's not all about transportation convenience at Wien Mitte. Shoppers will find the huge Wien Mitte Mall chockfull of fashionable restaurants and businesses. So, even if you don't have to visit Wien Mitte for travel, you might want to check out all the deals in the mall on your Viennese journey.

Bounce understands how important the Wien Mitte station is for tourists. That's why we've partnered with numerous stores and hotels in the area to take care of all your baggage storage needs. Feel free to drop off any luggage or shopping bags during your trip to this region. For more details on luggage storage in Vienna, be sure to download Bounce's cutting edge mobile app.

Luggage Storage Near Vienna International Airport
Folks who are flying into the Austrian capital will undoubtedly stop at Vienna International Airport (IATA: VIE). Only about 10 miles from the city's center, VIE is Austria's biggest and most popular airports with roughly 25 million passengers per year. Obviously, VIE is the home base for Austrian Airlines, but it's also a major destination for other European airlines like Eurowings Europe and Level. By the way, since VIE is super close to Bratislava, many people use this airport when traveling to the Slovakian capital.

While there is luggage storage in Vienna International Airport, keep in mind it costs about €8 every day. People who use Bounce's luggage storage in Vienna locations, however, only have to pay $5.90 per day per bag. As an added bonus, Bounce offers a complimentary $5,000 in insurance to all of our customers.

Luggage Storage Near Schönbrunn Palace
If you only have time to visit just one palace in Vienna, then you should prioritize the Schönbrunn Palace. Now listed as a UNESCO World Heritage Site, Schönbrunn was once the summer retreat for Habsburg royalty and has well over 1,400 rooms. Americans might best remember Schönbrunn as the location where JFK met with Nikita Khrushchev back in 1961. Besides the many fabulous rooms and historical objects in the palace proper, Scönbrunn is home to a massive garden complex, an impressive collection of royal carriages, and one of Europe's most famous zoos. Plus, if you visit during the summer season, you might be able to hear Vienna Philharmonic's free annual concert in front of Schönbrunn.

Don't worry about carrying baggage through the hallowed halls of Schönbrunn Palace. Bounce has plenty of luggage storage in Vienna not far from this iconic tourist destination. Be sure to look through our detailed list of luggage storage in Vienna before your trip to the city.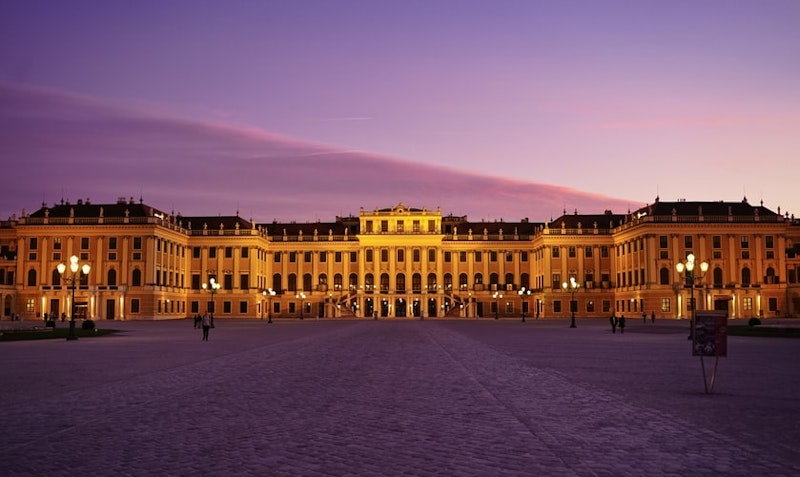 Luggage Storage Near Maria Theresien Platz
One of the central squares in Vienna is the Maria Theresien Platz close to the Museumquartier metro. Famed for its huge statue of Empress Maria Theresa, the Maria Theresien Platz is extremely popular with tourists due to its close proximity to many museums. Without a doubt, the most significant museums by this square are the Art History Museum and the Natural History Museum, both of which often rank as premier tourist destinations. Other top tourist draws near this square include the Hofburg Palace, Neue Burg, and the Mozart's statue in the Burggarten.

Since Maria Theresien Platz is such a central destination, you'd better believe Bounce has plenty of luggage storage locations nearby. This is great news if you're planning on visiting the many museums close to the Museumsquartier stop. Since every museum has different bag policies, it's far more convenient to entrust your luggage with Bounce and skip through bag security.

Luggage Storage Near Maria Karlplatz
While Karlsplatz might not be as popular as Maria Theresien Platz, it's still an important square for tourists to know about. Karlsplatz is a significant transportation hub that's within walking distance of both the Vienna University of Technology and Resselpark. Tourists interested in visiting the 18th-century Karlskirche, which some consider the city's most beautiful churches, will find easy access from the Karlsplatz. Plus, this square is also a short walk from one of the most lauded musical venues in Europe: the Vienna Opera House.

Please don't hesitate to look through Bounce's extensive list of luggage storage in Vienna destinations. Bounce now works with many professional hotels and stores around hot tourist destinations like Karlsplatz to better accommodate guests. Anyone looking for luggage storage in Vienna close to Karlsplatz should consider working with Bounce.