7 best hostels in Amsterdam
Published by:

Bounce
7 May, 2023
Amsterdam is the proud capital city of the Netherlands and also its biggest and most popular. Its historic center has been left relatively untouched and still maintains most of its charm and heritage, and is a main attraction for visitors from all over. Some of the city's main selling points are its museums, the lively Red Light District, as well as its coffee shops and restaurants. This energetic city is known to be one of the most welcoming and some people call it the 'Gay capital of Europe'.

During your stay in this romantic city, you'll probably be spending a lot of time walking over the bridges on the canals, admiring the old houses, and taking advantage of all of the other attractions. Why bother paying for an expensive hotel or Airbnb property when you're going to be out and about most of the time anyway? You can easily find a cheap hostel in Amsterdam that will be just as nice to stay in, and it will also give you the opportunity to meet and party with other travelers visiting the city.

The only thing about staying in hostels is that you'll need to find somewhere secure to keep your personal belongings. Luckily you'll have access to Bounce luggage storage in Amsterdam, a trustworthy service that can keep watch over your suitcases in a safe place so that you can enjoy your vacation to the fullest.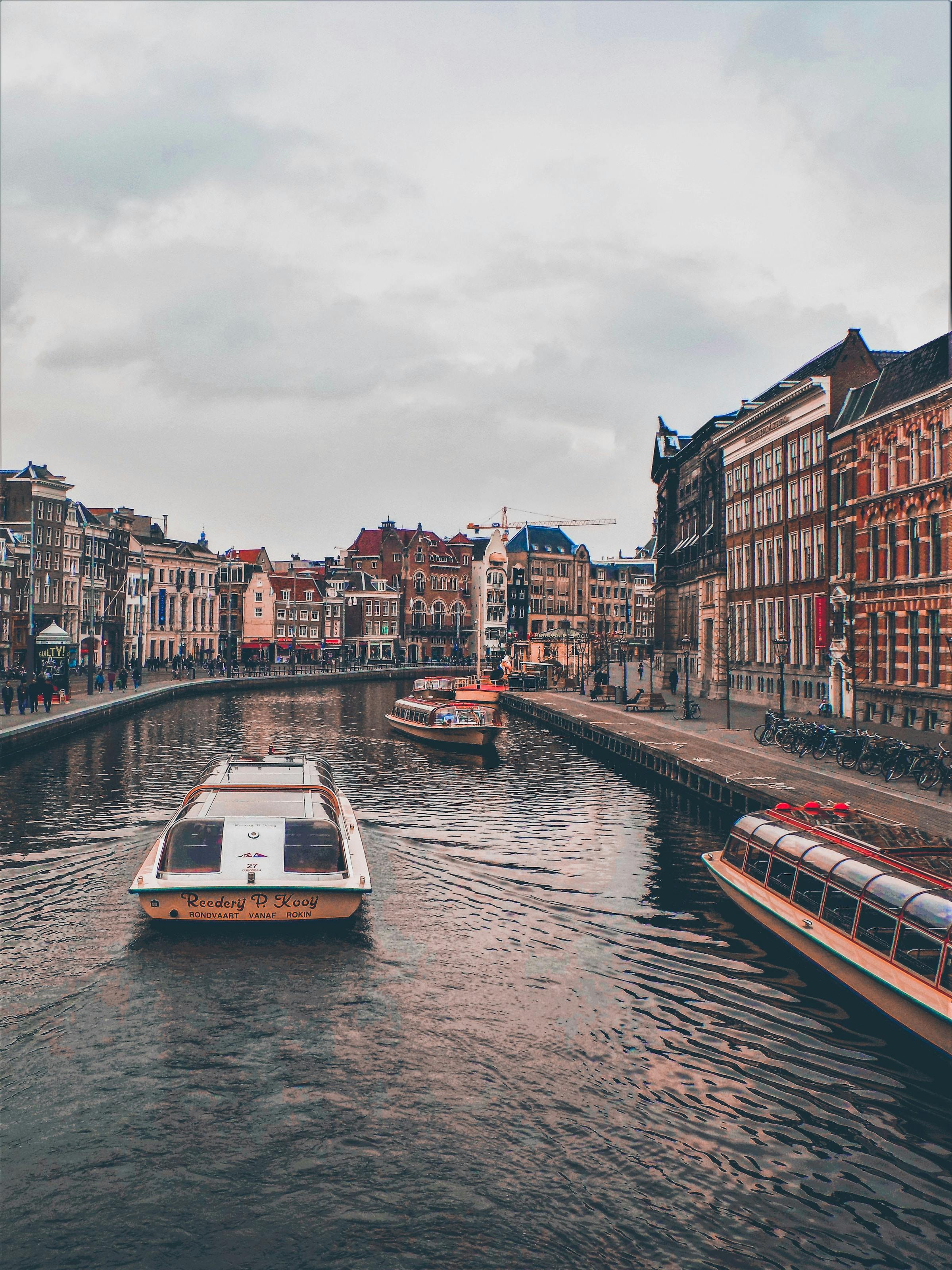 St Christopher's Inn Flying Pig Uptown
St Christopher's Inn has several hostels in Amsterdam, including another one not too far away from here at Flying Pig Downtown. Both locations are worth considering but this one, which is situated right in the heart of the city center, will leave you within walking distance to some of the best attractions like Vondelpark, Leidseplein, the Heineken Experience, the Van Gogh Museum, plus the exciting Red Light District.

The old-school mansion is a great location for this party hostel which offers both shared and private accommodation that can sleep up to 14 and 8 respectfully. By the way, since this Amsterdam hostel is a Bounce partner you'll never have to worry about your luggage when you go out.

What makes St Christopher's Inn Flying Pig Uptown unique
This is one of the most popular hostels for good reason and they have some extra perks that just might convince you to book a bed here. After you're done sightseeing for the day and want to relax you can have some fun with their pool table, hang out in the on site bar, or join some of the other guests on free walking tours.

St Christopher's Inn Flying Pig Uptown pricing
On average, summertime prices for this location vary between €93.00 for a bunk in one of the large shared dorms and about €800.00 to have an 8-person room to yourself. During the winter it will cost you closer to €18.00 per night for a spot in the dorm rooms and €208.00 for the private rooms sleeping 8.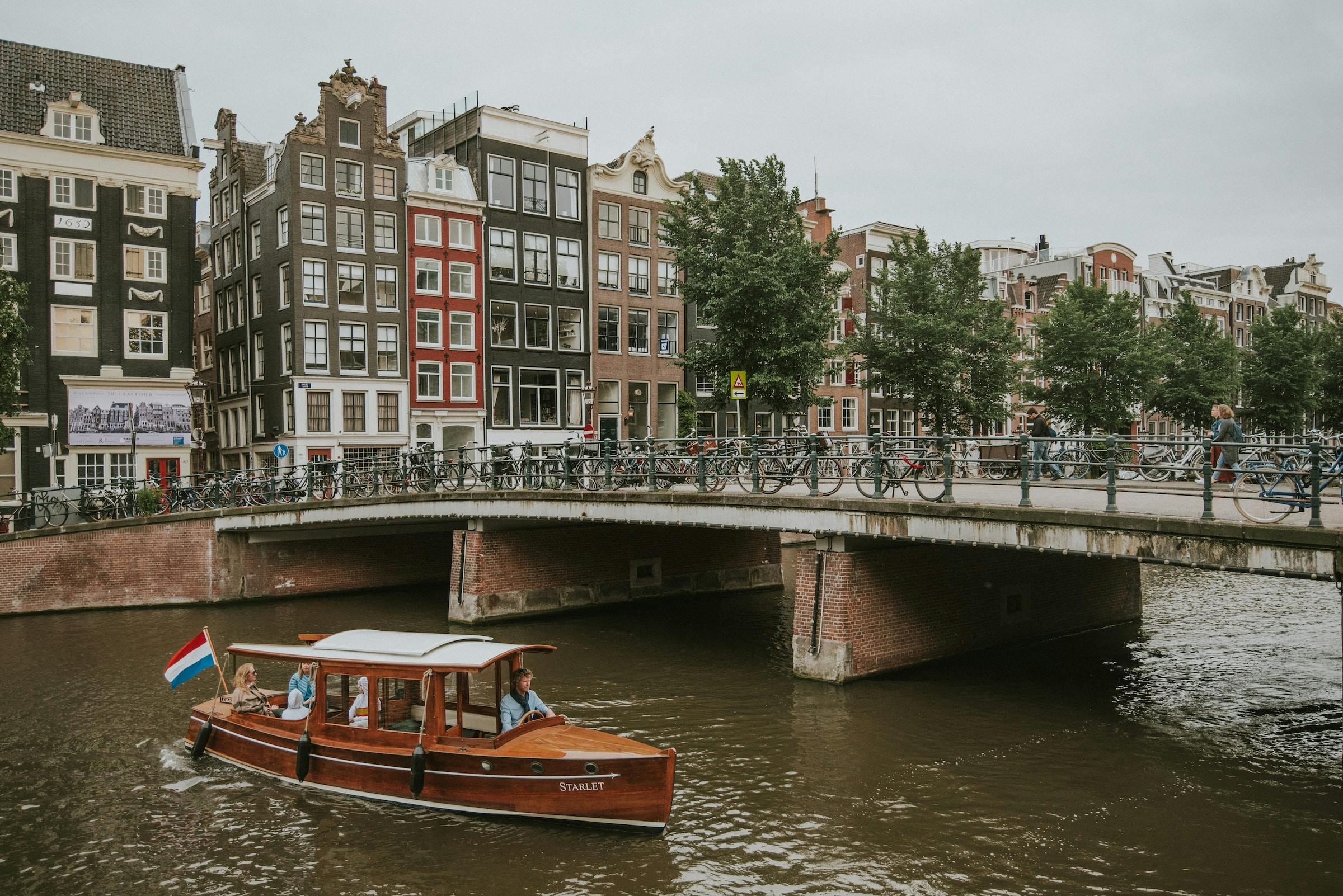 Hostel Van Gogh
If the Van Gogh Museum is what brought you to Amsterdam then this is the perfect hostel for you since it's located right next door to it. You'll also be close by to the fantastic Rijksmuseum and Stedelijk Art Museum, as well as Vondelpark and Leidseplein within walking distance. The facility offers free luggage storage, free wifi, shower gel and shampoo, and each room is beautifully decorated with art covering all of the walls. It's a calm and quiet location with a TV and private bathrooms for every room, and many people say that it's more like a hotel than a hostel.

What makes Hostel Van Gogh unique
During your stay at Hostel Van Gogh, we suggest investing in their delicious continental breakfast buffet which would only cost you about €10. They also offer bike rentals which are one of the best ways to get around the city.

Hostel Van Gogh pricing
Consider booking this hostel the next time that you visit Amsterdam. The price per room in the summer is about €285.00 for a private space that sleeps 2, and around €356.00 for a private ensuite for 3 people.

StayOkay Amsterdam
This contemporary hostel company is perfect for families, couples, or those who want to stay in a quiet place without any partying. They have several spots; one of which is in a great location at StayOkay Amsterdam Oost, a vibrant and diverse part of the city that is complimented by beautiful 19th century buildings as well as some unique breweries and bars. Nearby you'll also find the Artis zoo and Tropenmuseum, plus plenty of other fun attractions in the city center which can be reached in just 15 minutes by bike.

Another one of their facilities is StayOkay Amsterdam Vondelpark, plus another in the city canal zone of Stadsdoel close to the Royal Palace, Red Light District and Waterloo Square. The hostels have a laid-back atmosphere and feature both shared spaces that are either mixed, for men, or for women, as well as private rooms for solo travelers, couples, or families.

What makes StayOkay Amsterdam unique
Inside of StayOkay Amsterdam Oost there is a great restaurant and in-house bar which both locals and guests who are staying at the hostel like to dine at. Take advantage of it to grab a drink or some snacks before heading out to enjoy Amsterdam. Also, for about €7 you can enjoy a tasty breakfast buffet at the hostel.

StayOkay Amsterdam pricing
Looking at their location in Amsterdam Oost, during the summer you'll find rooms that sleep 6 or 7 guests for around €150.00 per bed, and if you want something like a private room for 6 people it will be €882.00. The winter months bring prices like €44.00 for a bed in the 8-person dorm and approximately €282.00 for the whole 6-person room.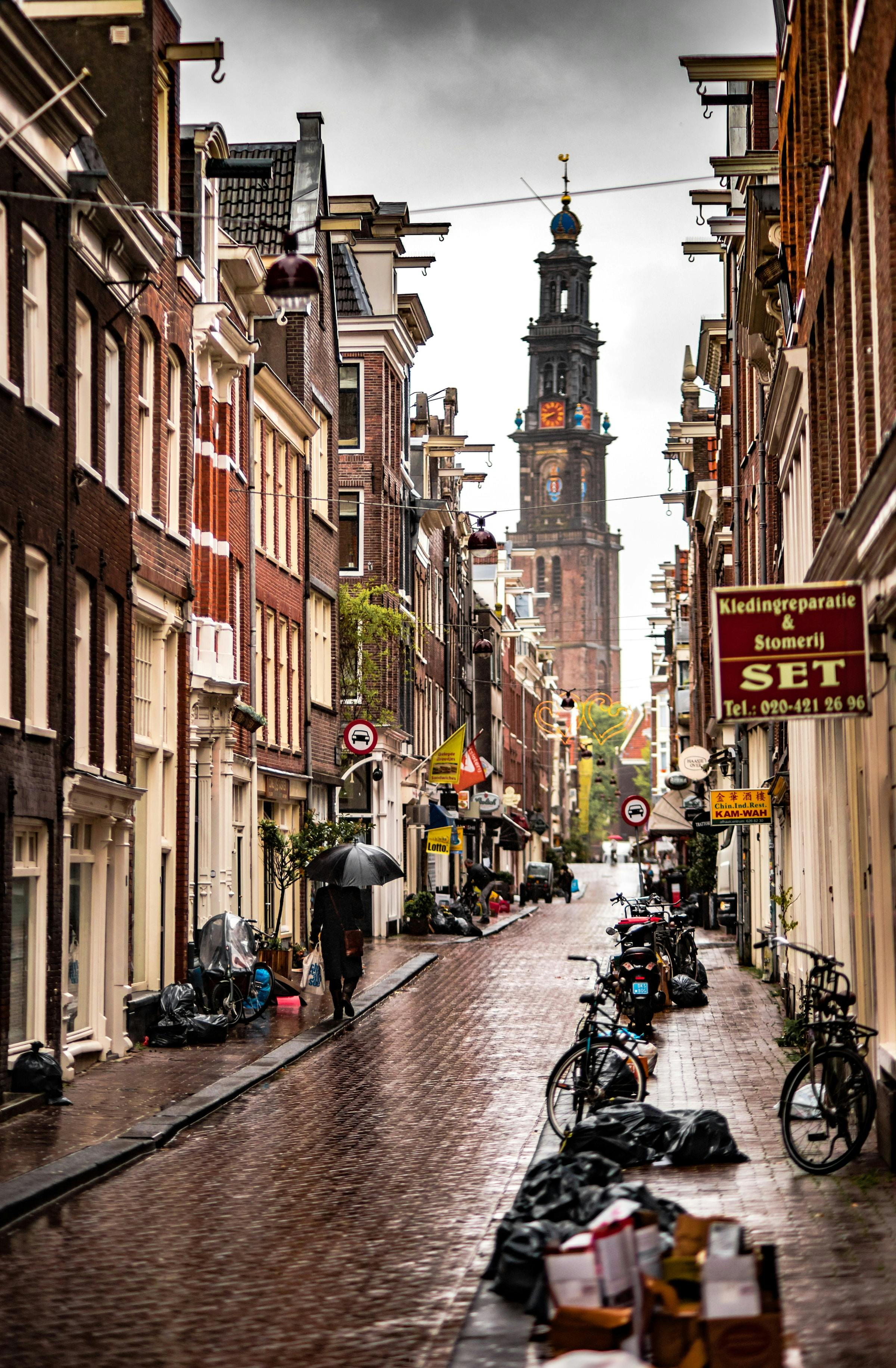 St Christopher's Inn The Winston
For accommodations close to the central train station and Dam Square you can't do much better than this party hostel. From here you can easily get to some of the best places in the city like Madame Tussauds, the Anne Frank House, Rijksmuseum, Vondelpark, and more. Their facilities include free wifi, an indoor smoking area, beer garden, pool table, laundry facilities, and air conditioning.

You can book yourself a spot in either the shared rooms, with female-only ones available, or give yourself the freedom of having your own private room. No need to worry about where you'll leave your things since Bounce luggage storage has a location right here in the hostel.

What makes St Christopher's Inn The Winston unique
Although this hostel is located close to the Red Light District the party doesn't have to stop once you get home. With the fun, late night bar right here in your hostel you can keep the party going for as long as you'd like. Just like their other hostels, they offer free walking tours of the area for all of their guests.

St Christopher's Inn The Winston pricing
Staying in their 10 pod ensuite during the summer months will cost you about €100.00, and the private 8-person room is priced around €834.00. Winter prices change to about €61.00 for a bed in the 10-person dorm and €525.00 to have the 8-person room to yourself.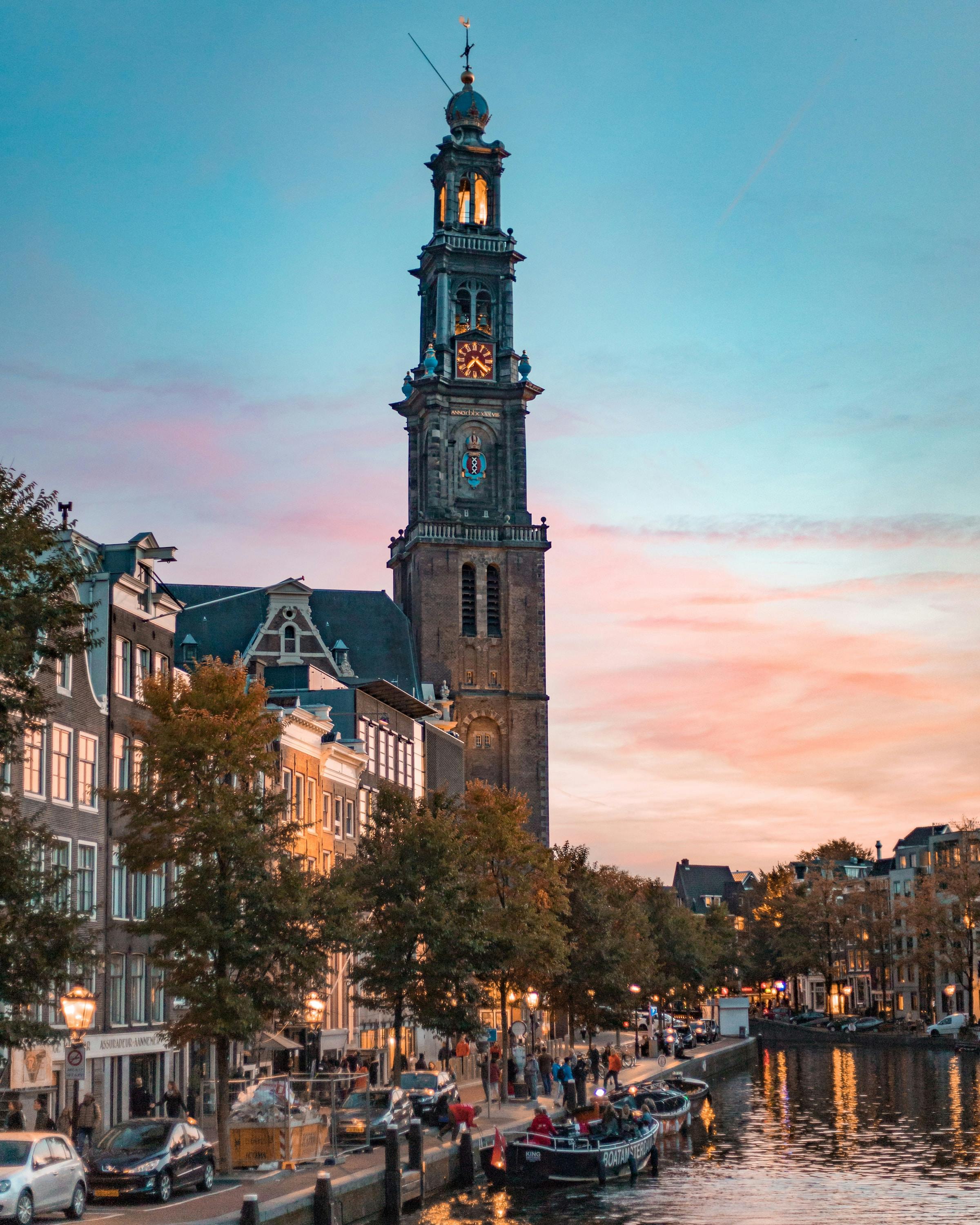 Generator Amsterdam
This high-end boutique hostel is a very nice place to stay in, and it's clean with comfy beds and big rooms so you don't have to give up your comforts while staying here. It's in a great location overlooking Oosterpark giving you the opportunity to spend time by the canals, go shopping around Pijp, or biking along the waterway.

The hostel was once a zoological university building that has been transformed for its new use with the old lecture hall now featuring a bar and lounge, and the library being reserved for private events and relaxation. You can stay in either shared rooms or pay extra for a private cabin. They also have self catering facilities like a kitchen and laundry room.

What makes Generator Amsterdam unique
This is one of the bigger Amsterdam hostels and it even has its own bar, restaurant, and nightclub. They also have a cafe with a lovely sunny terrace.

Generator Amsterdam pricing
For a bed in the dorm room during the summer it will cost about €91.00, and to have a 6-person ensuite all to yourself you'll need to pay €690.00. In the winter months, you can get a dorm bed for €32.00 per night and a private room sleeping 6 for €245.00.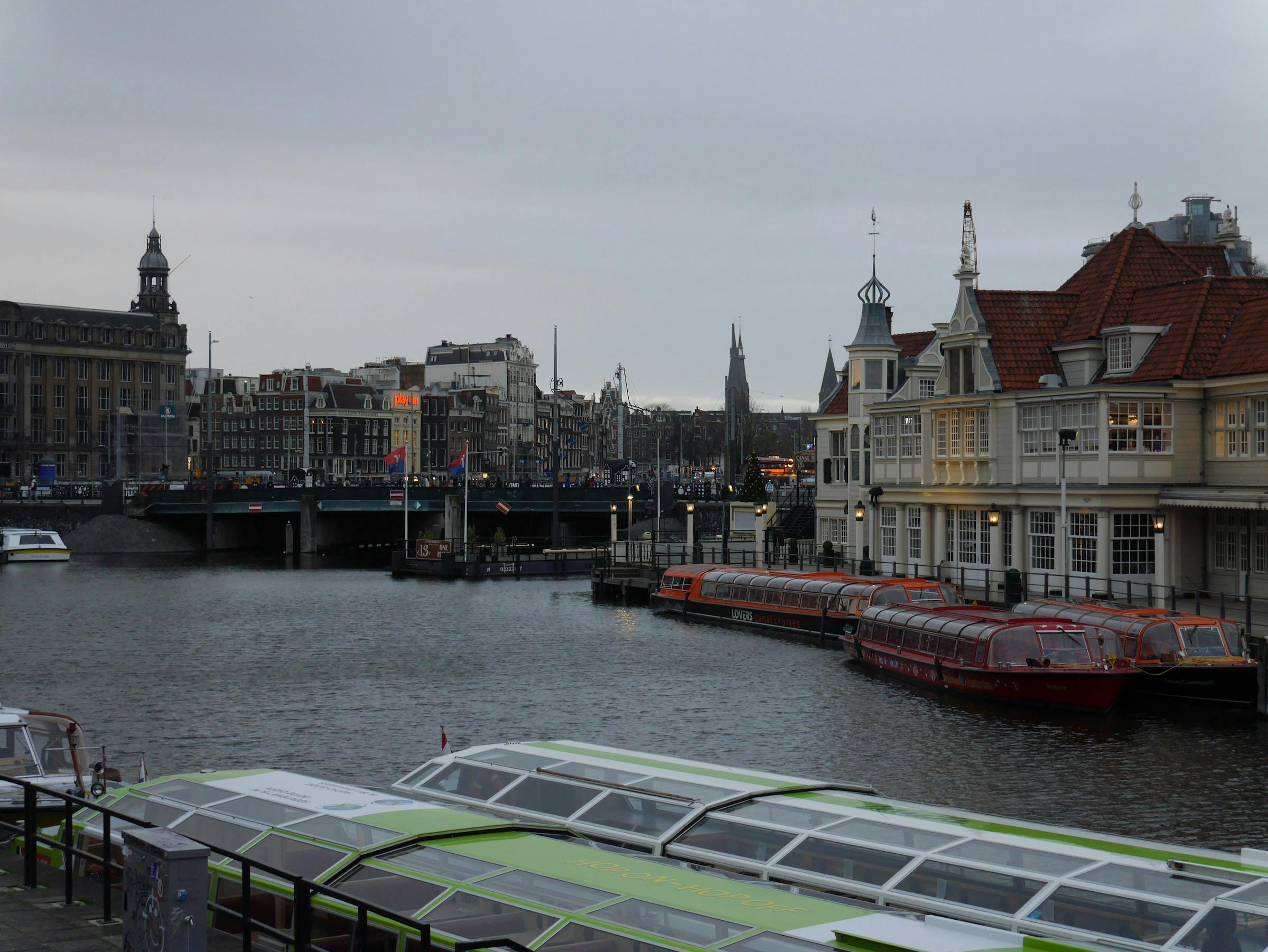 Hans Brinker Hostel Amsterdam
This hostel has been around for over 50 years now and they know how to do it right. Staying here you'll be in a convenient location of Leidseplein and within reach of the best nightlife in the city and the Museumplein, and you'll also find lots of galleries and libraries nearby. It's a good party hostel and although the rooms and beds are pretty basic it's a decent choice for those who will be out exploring the city a lot. They have standard dorm rooms, either mixed or female-only, but also offer solo rooms and deluxe spaces for two people.

What makes Hans Brinker Hostel Amsterdam unique
The Hans Brinker Hostel features its very own trendy bar located underground, as well as a restaurant that is very affordable and perfect for grabbing food before and after sightseeing. They also offer free breakfast to their guests.

Hans Brinker Hostel Amsterdam pricing
If you want to stay in a dorm room the average price is €40.00 per bed in the summertime, and to book an entire dorm room for yourself it will cost about €309.00. It's even more affordable in the winter with hostel prices of €20.00 for a dorm bed and €170.00 for a private room that can sleep up to 8.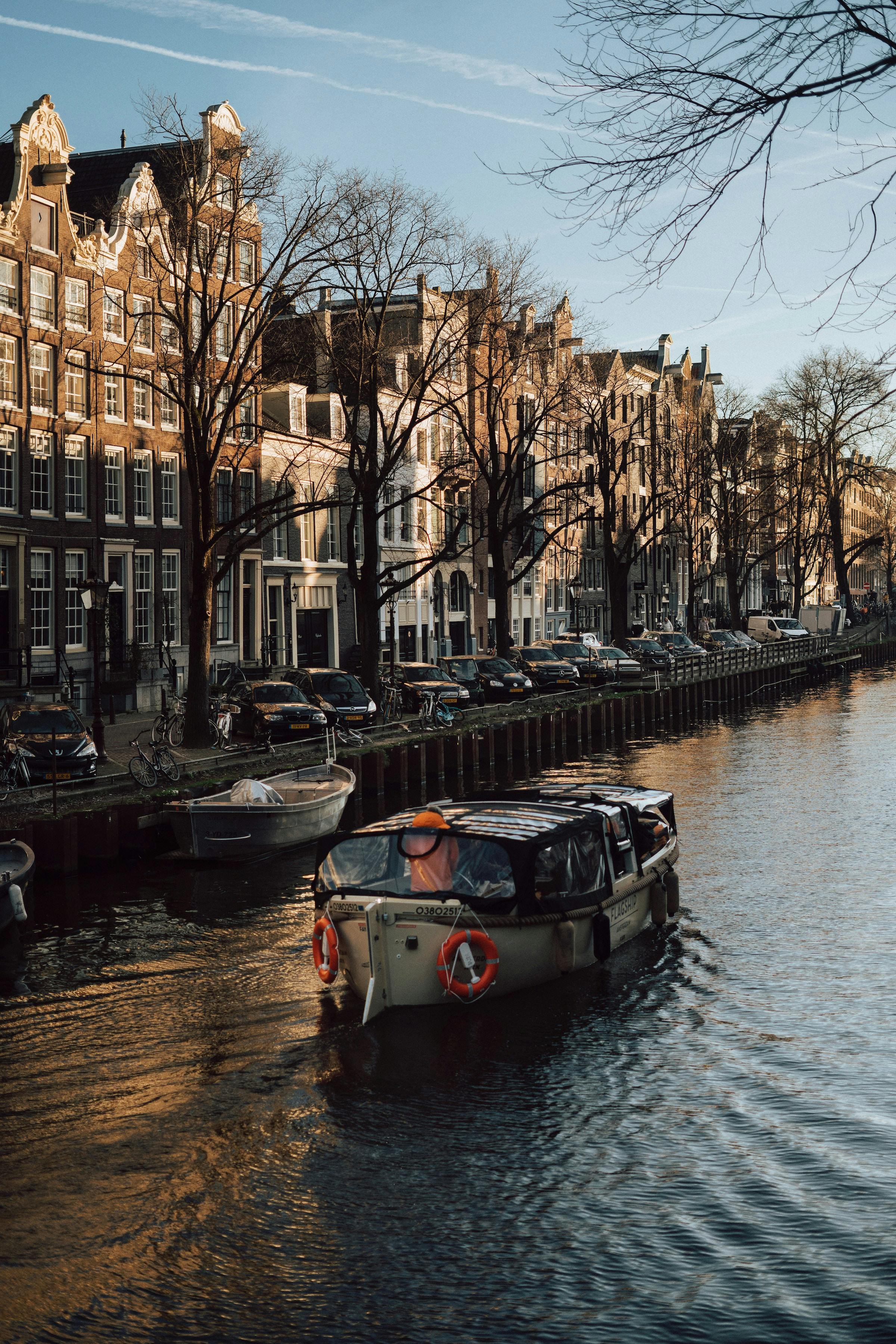 Flying Pig Hostels
The Flying Pig is a company with several popular hostels in Amsterdam, including the Flying Pig Beach Hostel, the Flying Pig Downtown and the Flying Pig Uptown. The latter is the original Flying Pig hostel and is situated right inside of the city center but still near some fantastic attractions so you'll have more than enough museums, restaurants, and bars nearby.

You can very easily take a trip to the Van Gogh Museum or a quick walk to Leidseplein Square, and the hostel overlooks the gorgeous Vondelpark. All of their hostels have a fully equipped kitchen and free linen in their rooms. Sleeping accommodations include dorm rooms for between 4 and 14, both mixed and female-only room options, as well as private rooms that are perfect for 4 to 8 guests.

What makes Flying Pig Hostels unique
Each of these hostels will have everything that you need for a comfortable stay. At each location, you'll get access to plenty of common rooms plus an on site bar and cafe. On top of that, they also offer free breakfast and you can join other travelers on a walking tour of the city at no extra cost.

Flying Pig Hostels pricing
Although they aren't the cheapest hostels in Amsterdam, Flying Pig always does a fantastic job at making your stay here a whole experience. You can get a comfy bed in one of their dorm rooms for €93.00 during the summertime, and a private room for 8 at around €800.00. Staying here in the wintertime will cost you approximately €18.00 for a spot in a dorm and you can buy a whole private room sleeping 8 for just €208.00 per night.

Staying in Amsterdam hostels
As you can see there are plenty of options when it comes to places to stay in Amsterdam, and each one has different things to offer whether it be a great location, extra facilities, or free dining and events. Once you've booked your trip to Amsterdam you can start planning what to do. These guides on 3 Days in Amsterdam: Everything You Should Know and The Best Time to Visit Amsterdam will help you plan your trip.