Everything You Need To Know About Shopping In Bilbao
Published by:

Bounce
18 April, 2022
You could easily turn shopping in Bilbao into a full-time occupation if you felt that way inclined. There's certainly no shortage of shop-lined streets, huge indoor commercial centers, and fantastic markets in this Basque city. It doesn't matter which neighborhood you stay in, step out of your hotel and you're likely to find more than a few great stores within a few minutes' walking distance.

When you go shopping in Bilbao you can choose to do it like an elite tourist and seek out only luxury brands and western designer labels or you can do it like a local in the shops belonging to small independent traders in the city's old town. Either way is fun, but the latter is definitely the best as you'll discover more about Bilbao's unique culture and people, although it does help if you practice a few words of Euskera before you set out.

A shopping expedition in Bilbao won't be an enjoyable experience if you have to cart your suitcase around with you. You'll find it almost impossible to get in and out of the small stores in the Casco Viejo with a big bag or negotiate your way around any of the city's busy markets with a rucksack on your back. Make going shopping a whole lot easier by dropping your bags at a Bounce luggage storage facility in Bilbao. You'll find they're conveniently located, economical to hire, and security tagged for your peace of mind.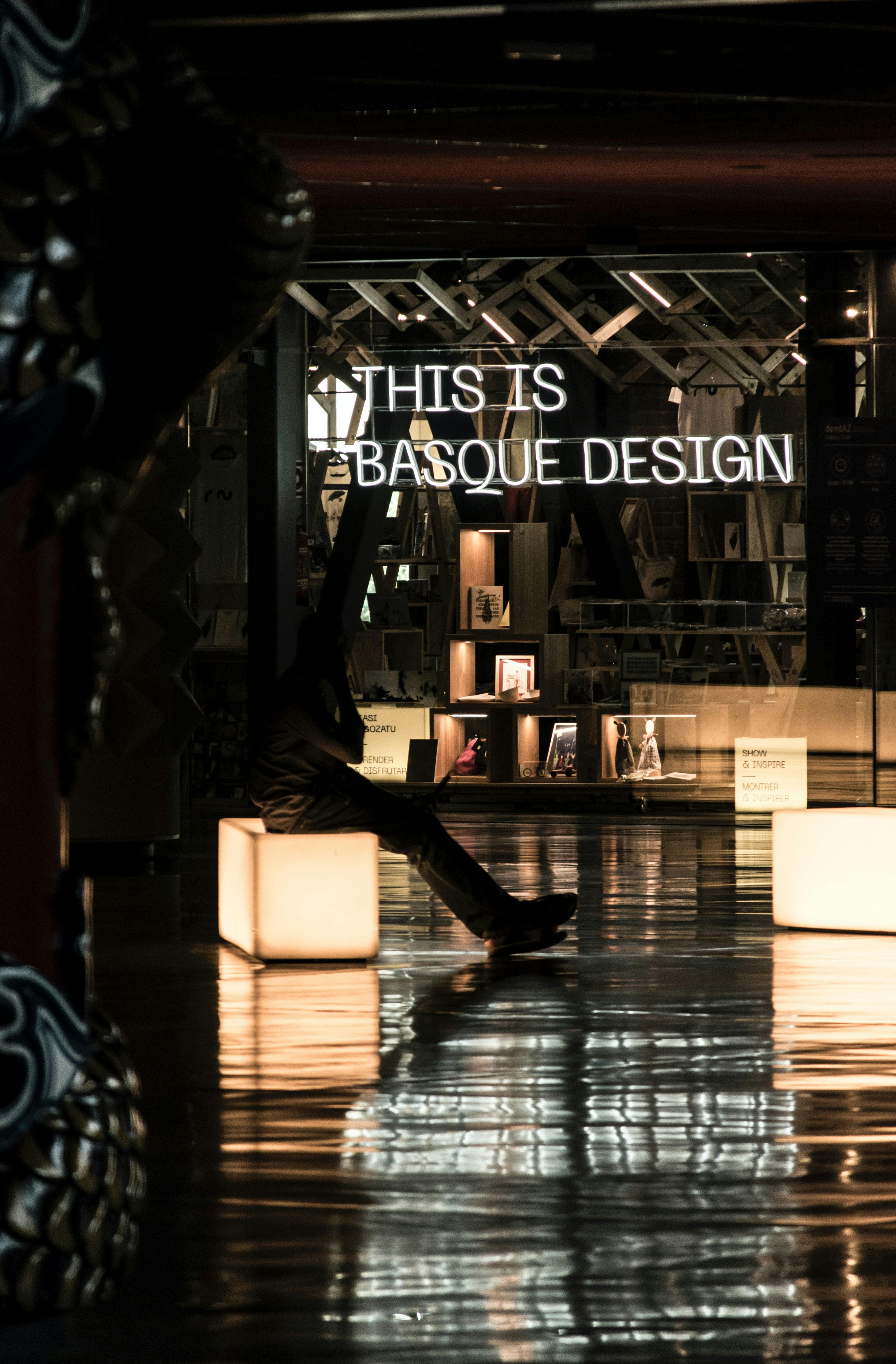 Best Places To Go Shopping In Bilbao
Gran Via
If there's one unmissable area of central Bilbao to go shopping in then it has to be the Gran Via. The Gran Via Don Diego Lopez de Haro cuts through the heart of the city between the Plaza del Sagrado Corazon and the Plaza Circular.

It doesn't matter at which end you start as there are shops all the way along this broad one and a half kilometer long stretch. Around halfway along it is the Plaza Moyúa from where you can divert your shopping spree along both Rodriguez Arias Street and the Calle Marques del Puerto as well as several others.

Start exploring and you'll come across shops of every description including well-known international clothing stores like Next and Zara, sportswear shops, shoe stores, and endless independent traders stocking quality merchandise.

Shopping on the Gran Via can take up a good few hours of your day and is definitely something you won't want to rush. It'll take even longer if you drop into El Corte Inglés, the city's multi-floored department store so be prepared for a lengthy, but fulfilling shopping spree.

Abando
If shopping on the Gran Via in Bilbao wasn't enough and you have energy left for more, take a stroll through the Casilda Iturrizar Park and you'll find yourself in the Abando district where there are plenty more shops to keep you occupied for another couple of hours at least.

The best starting place in this neighborhood is the Euskadi Plaza which is a stone's throw from the park's northeastern exit and the Bilbao Museum of Fine Art and is also just a five-minute walk from the Guggenheim Museum.

It'll be a difficult decision choosing which street leading to the Euskadi Plaza to head down first as there are several with great shopping opportunities. Check out the entire length of the Calle Juan Ajuriaguerra and you'll finish by the side of Bilbao Estuary near the Zubizuri footbridge which, if you cross it, will take you into the Uribarri neighborhood of Bilbao. Uribarri isn't great for shopping so jump on the metro, one of the best ways of getting around Bilbao, and either go back to the city center or continue on to the Casco Viejo from there.

Calle Ercilla
Calle Ercilla is a street that cuts through the Indautxu neighborhood of Bilbao. It starts at Indautxu Plaza and continues on to the Plaza Moyúa in the Abando district, so if you walk it all, you'll go from one great shopping street to an even better shopping area of the Gran Via.

Take a stroll along Calle Ercilla and you'll be wowed by boutique-style stores such as Intimissmi, Parfois, Women's Secret, and Juan Bilbao to name just a few. There are also specialist shoe shops, perfumerias, makeup shops, and phone shops if you need to get yourself a Spanish SIM card.

Casco Viejo
The seven streets that make up Bilbao's Casco Viejo (Old Town) make for an interesting shopping expedition. It's the sort of place to wander around willy-nilly just to see what's around the next corner.

Casco Viejo is the oldest part of the city so the streets are narrow, but overflowing with character. Don't expect large stores where you can buy international brands as you won't find them here. Expect the eclectic and you won't be disappointed by the fancy dress boutiques, book stores, gift shops, grocery stores, bakeries, and delicatessens.

There's no way you can go shopping in the Casco Viejo without stopping off at the Plaza Barria for a coffee or lunch break. It's the heart of the neighborhood and full of great cafes and eateries that will make you want to linger over a drink while doing a spot of people watching.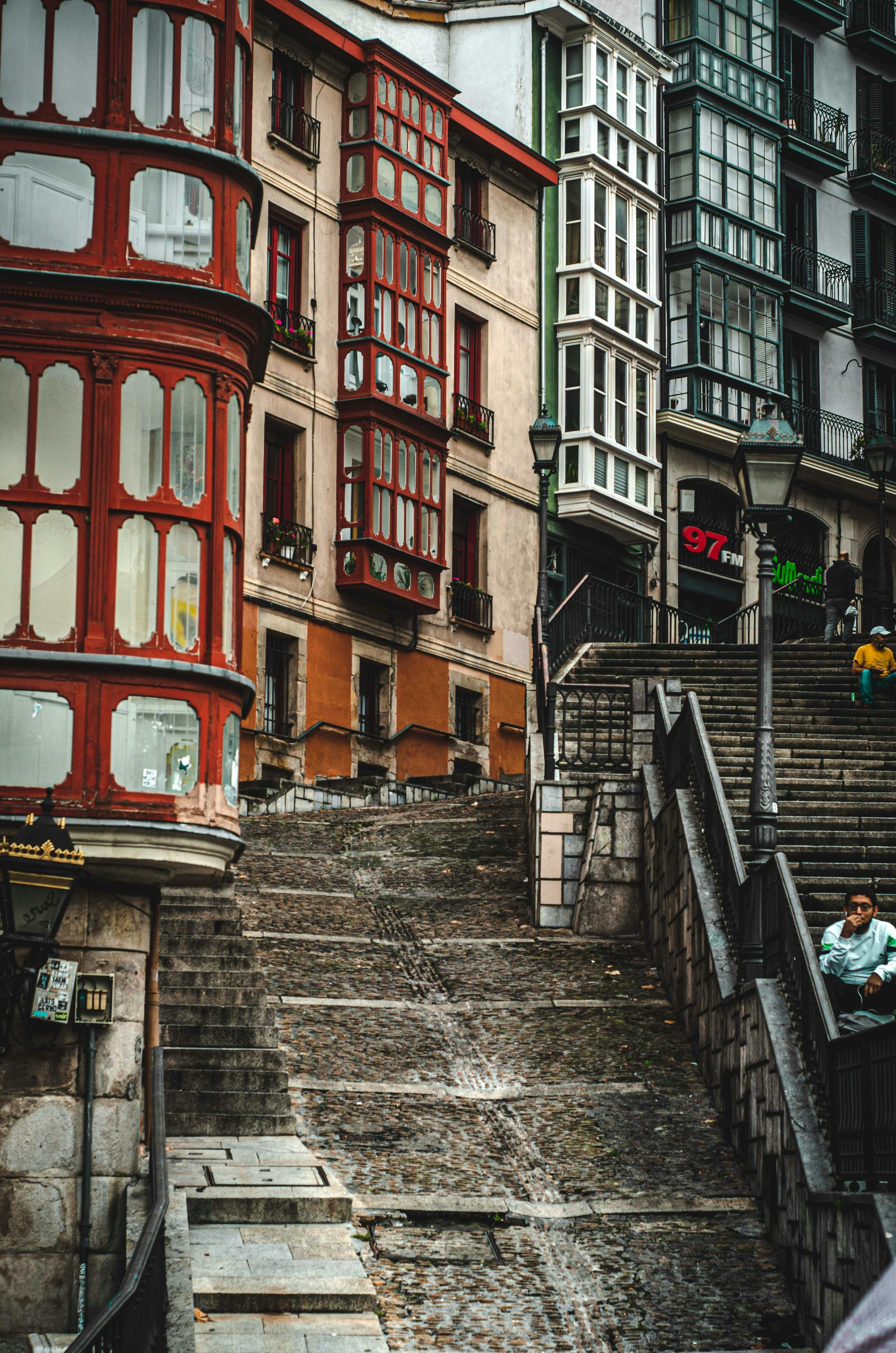 Shopping Malls In Bilbao
There is so much good street shopping in Bilbao that malls really seem superfluous to retail requirements in this city. That said, though, there are a couple that are worth taking a look around if you've exhausted all other shopping possibilities.

Centro Comercial Zubiarte
The Centro Comercial Zubiarte is an indoor mall on Calle Leizaola Lehendakariaren in the Abandoibarra neighborhood of the city. It's within walking distance of the Guggenheim Museum so it's convenient for shopping if you've been visiting there.

Walk through the Greek-style columned entrance of the Centro Comercial Zubiarte and the center's interior will quite possibly take your breath away. Its ultra-modern, state-of-the-art design is a complete contrast to Bilbao's historic streets.

Inside the Centro Comercial Zubiarte, there are around 50 individual stores housed on three spacious floors under an impressive arched glass roof. Here you'll find shops like Mango, Stradivarius, Jack Jones, and even Ikea as well as specialist food stores, a discount electronics and media store plus a hypermarket.

If you've spent the day sightseeing in Bilbao and everything has closed, the Centro Comercial Zubiarte is the ideal place to go shopping as the stores stay open until 10 pm.

Centro Comercial Megapark
The Megapark shopping mall is around ten kilometers away from the city center on the border of the Barakaldo neighborhood. Think of going shopping here and you can think of making it at least a half-day outing as it's one of Spain's biggest malls and takes some time to get around.

Forget small-sized stores here as everything is huge and the entire retail space, including the cinema complex, covers almost 60,000 square meters. In reality, going shopping in this mall is like walking around a mini town dedicated to the retail and hospitality industry and nothing more. If you like shopping on a grand scale you won't want to miss the Megapark when you're in Bilbao. The Megapark also stays open until 10 pm.

Centro Comercial Bidarte
The Centro Comercial Bidarte is a sizeable indoor mall on Agirre Lehendakariaren Etorb in the Deusto district of Bilbao.

Not as flash as the Centro Comercial Zubiarte by any means and so if you're not staying in that neighborhood, it's not really worth the metro ride to get there as you'll have better options in the city center.

This mall was the first to open in the city and has been open for business since 1994. It does look a little tired, but there are still one or two decent stores to browse around. For the most part here, you'll come across independent traders offering bags, shoes, clothes, or stationary and not a lot else.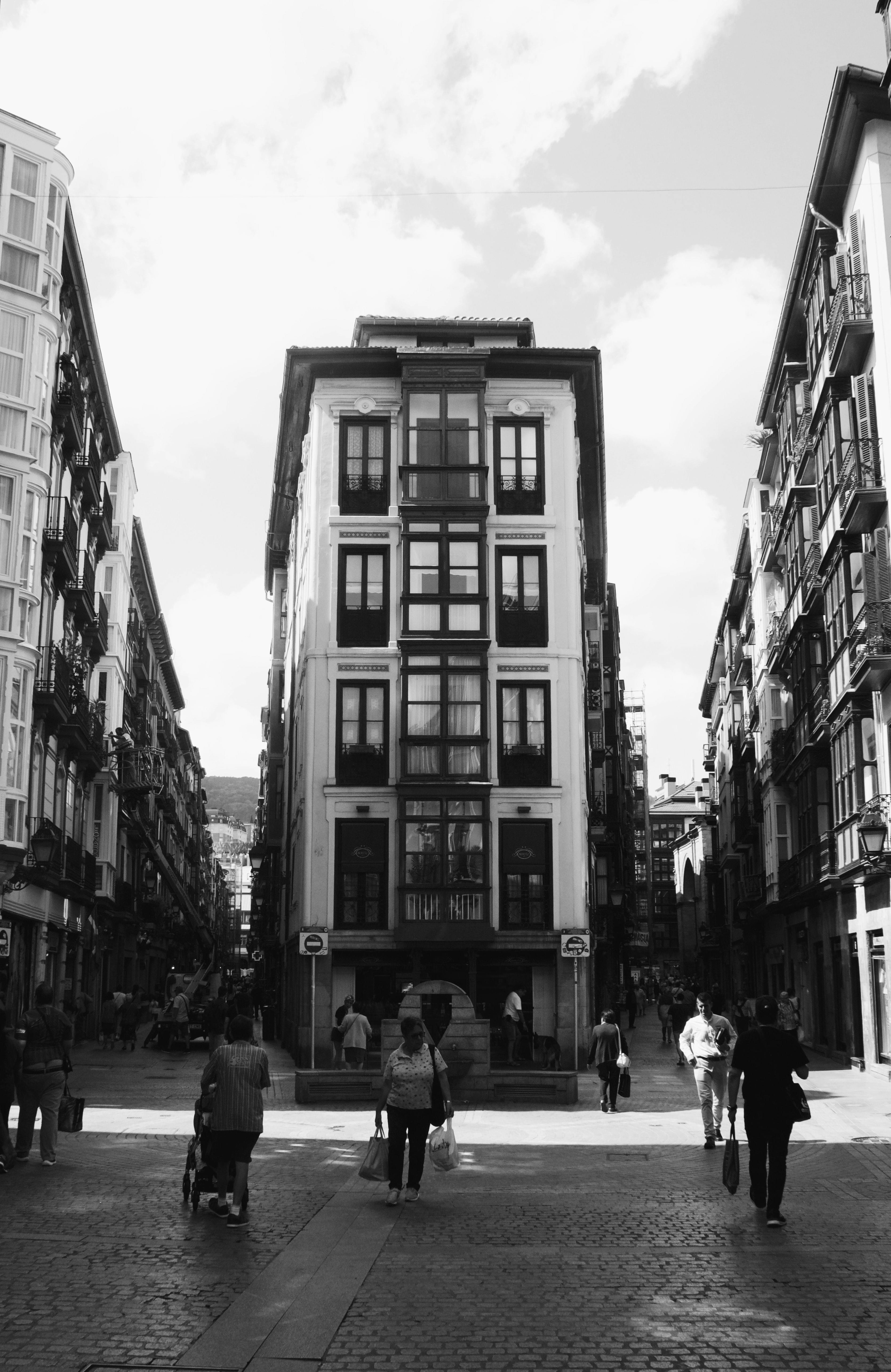 Markets In Bilbao
Markets are a way of life in all European cities and Bilbao is no different. Each of the markets in this Basque country is unique and apart from great shopping, they're where you can get some of the best street food in Bilbao.

Mercado de la Ribera
The Ribera Market, Bilbao's largest indoor market, is housed in an Art Deco building dating from the 1920s. Located on the waterfront in the Casco Viejo this market even has a mention in the Guinness Book of Records so is a must-visit just to discover what all the fuss is about.

Unless you're shopping for local produce like Iberian ham, smoked meats, cured sausage, salt cod, or Idiazabal cheese, you probably won't want to buy much. It's not the sort of place where you can get hair and beauty treatments either. Don't skip going though as it really is a unique experience that will give you a taste of real-life in Bilbao rather than the superficial touristic one.

If you're a true foodie and want to learn more about Basque cuisine, you may want to check out the cookery course held at the Ribera Market by the Bilbao School of Hospitality. It's a four-part course where you'll have a hands-on experience led by a professional chef.

If you don't have time for the course, you might like to attend a cooking showcase where a chef guides you around the market, picks up ingredients then takes them to the special kitchen area and cooks them in front of you. The bonus? You get to eat the end results. A visit to any market doesn't get better than that.

Rastro 2nd de Mayo
The Rastro 2nd de Mayo is a street market held on Calle 2nd de Mayo in the Bilbao la Vieja district on the first Saturday of every month that morphs into a major street festival every 2nd of May whether it's a Saturday or not.

The regular monthly market is crammed with stalls offering anything and everything from vintage clothing to unique handcrafted goods. It's a lively affair with a real Bohemian artsy atmosphere accentuated by street musicians and performers.

Tip: The Rastro really attracts the crowds in numbers and it can be difficult to even find a bit of elbow room as you walk through. Sadly, that makes it the perfect place for pickpockets to operate so make sure you keep a tight hand on your purse or better still, keep your cash and cards under your shirt in a money bag hanging from a string around your neck.

Mercadillo de Bolueta
The Mercadillo de Bolueta is a big street market held on the Calle Telleria in the small neighborhood of Bolueta every Sunday. The neighborhood may be small, but the market isn't and there can be anywhere up to 200 or more traders offering their wares.

The market takes place between 9 am and 2 pm and can be a mayhem of people so be prepared. It would be easier to list what you won't find at this market rather than what you will, so basically anything and everything you never knew you even needed.

Mercadillo de Plaza Nueva
You don't need to go as far as Bolueta on a Sunday to spend the morning wandering around a market. The Mercadillo de Plaza Nueva is a Sunday market held in the Plaza Nueva in the Casco Viejo from 10 am to 2 pm.

It's a lot more orderly and organized than the Bolueta market, although what's on offer isn't quite so varied. At this market, you'll come across second-hand goods, antiques, and collectible items that may serve as souvenirs and then again, may not.

Conclusion
There's no debating that Bilbao ranks highly as one of Spain's best travel destinations. Shopping here is a fantastic experience whether you trail around the markets looking for something exclusively Basque, hike along the main streets of the city centre in search of unique fashion, or head for cover in the city's malls in the hope of finding charming accessories. Whatever you buy will be a lasting reminder of the vacation you spent and the great time you had in this amazing Basque city.