5 beaches near Boston: Where to go for sun, sand, and surf
Published by:

Bounce
10 April, 2023
If you have decided to visit Boston, you probably have a lot of things that you want to see and enjoy while you spend time in this historic city. If the weather is nice, you should consider adding a visit to the beaches near Boston during your trip. Many people forget that there are beaches near Boston to enjoy, and this means that most travelers to this part of the US miss out on one of the best things to do in this area.

Taking a break from the city can be critical while you are in Boston. Once you have enjoyed the noise and chaos of Fenway Park, or you have had fun shopping, or on a night out on the town, you might need a day near the Atlantic Ocean to chill out and rest.

While you are pondering whether you want to go to Good Harbor Beach, Street Beach, Castle Island, Pleasure Bay Beach, or Crane Beach, be sure that you also think about your bags. You don't want to bring your suitcases with you to the beaches near Boston, but we can offer you beach bag storage that is second to none. Let us keep your bags safe and secure while you have a ton of fun at these beaches near Boston.

Whether you have arrived via Logan Airport and want to head right to the beach, or you are staying in the city and decide to head out to someplace like Plum Island Beach for the day, you will not regret taking the time for this activity during your trip.

The list of the best beaches near Boston is long. You will have a great experience at most of these beaches near Boston, as they all offer unique charm and idyllic summer fun. Some are less ideal to visit in the winter, and you might need to find another beach location to head to if Pleasure Bay Beach or Wollaston Beach were on your list of things to do. It can also get quite chilly in places around Plum Island Beach, the Boston Harbor Islands, and Constitution Beach during the winter.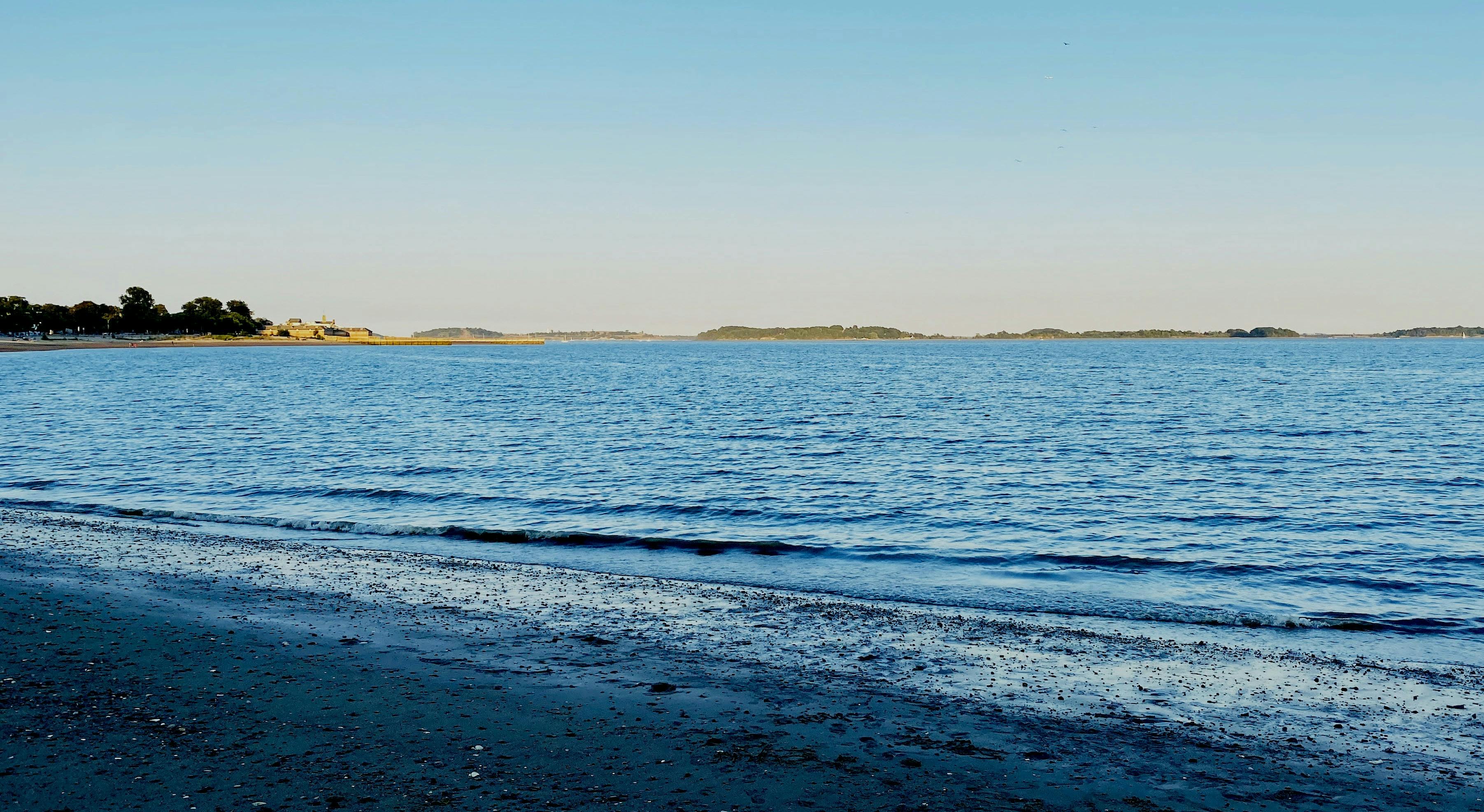 Carson Beach
You will want to consider Carson Beach the best option for your beach day plans if you do not have a rental car. You can get to Carson Beach from the JFK/UMass Redline stop. This makes the trek to sun and sand very simple and appealing for those who don't want to have the expense or hassle of a rental car on their beach vacation.

There are shower facilities here, as well as tables and picnic areas to enjoy. The beach is wide and sandy but can get crowded during peak times. The water might be a bit muddy for swimming until you have gone away from the shore a bit, but most people head here just to sunbathe anyhow.

Carson Beach travel distance from Boston
Carson Beach is about 15 minutes by car or about 25 minutes by rail outside of downtown Boston.

Our activity recommendations
The boardwalk is a great activity to enjoy if you want to wander about and take a break from getting some sun. This walkway also has places to sit down along it so you can enjoy the sounds of the water and the lovely weather while you wander.

There are areas that are set up for beach volleyball, or you might choose to just walk along the beach. Many people recommend wearing flip-flops or water shoes just in case there are hard objects or glass bottles in the sand near walkways or paths.

If you love sea glass, this can be a good place to scavenge for this kind of treasure. The East Coast is always a good place to look for things like fishing floats, and this beach is no exception.

May and June or September and October are the best months to head to this beach. It can get quite hot near Boston in the summer, but if you love really hot weather, you might still enjoy Carson Beach during the peak of the warm months in this area.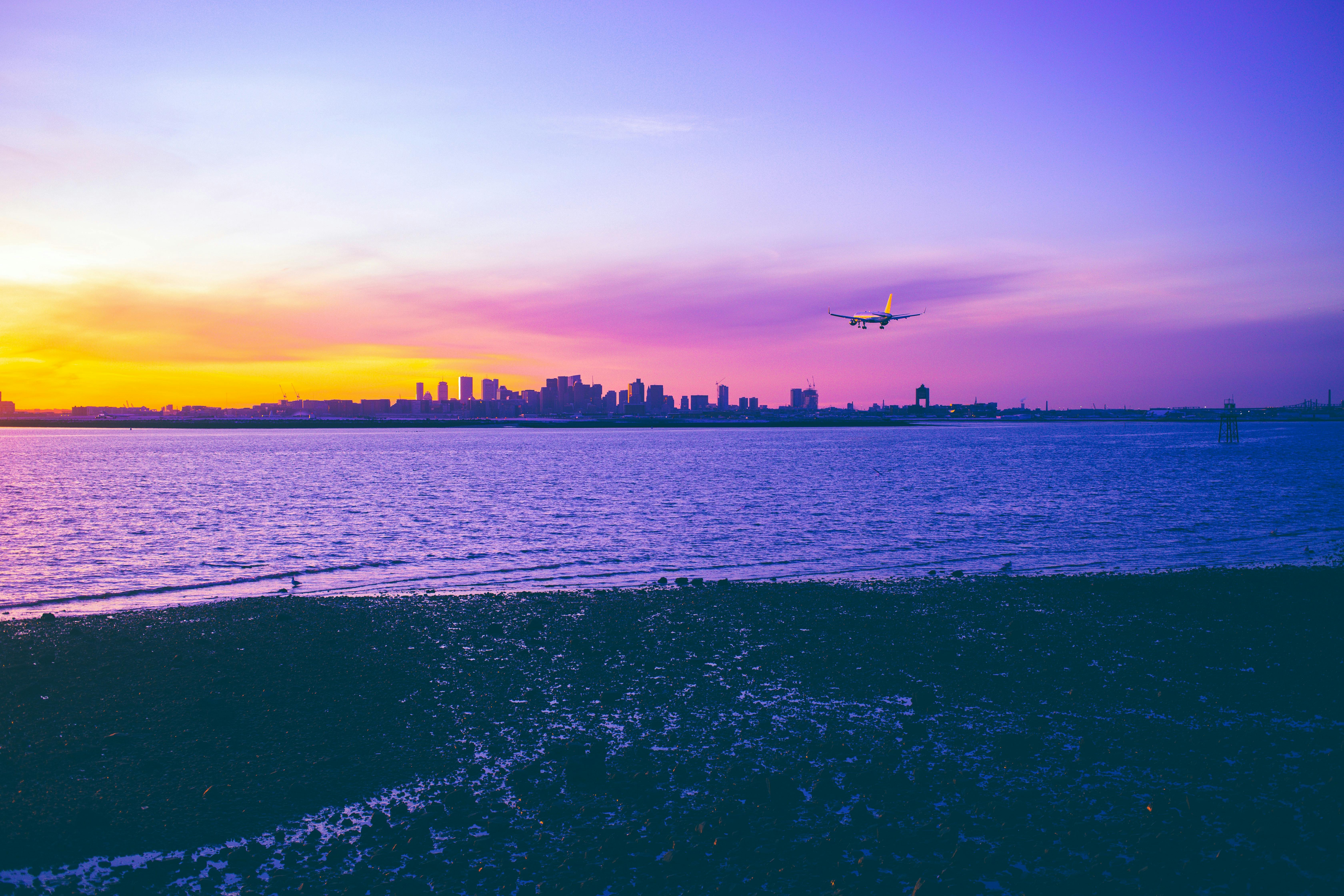 Boston Harbor Beach
Boston Harbor Beach is a public beach that offers you access to a one-and-a-half-mile-long area of shoreline. You can walk, play games, or enjoy various concession stand snacks in this beach area when you visit. There are also various amusement parks near Boston Harbor Beach that can be really fun for kids and adults alike to hang out and make memories.

Boston Harbor Beach travel distance from Boston
Driving is the best way to get to this beach since you should only need about ten minutes to get there using this form of transportation. Public transportation will take you to this beach in about an hour.

Our activity recommendations
Hiking along the shore is one of the favorite activities of locals who visit this beach, and you might want to take part in this activity. This is the most ideal way to enjoy the Boston Harbor Beach area when it is not warm enough to spend time in the sun. However, you can still have fun hiking even when the weather is hotter. Just hop in the water to cool off when you're done.

If you want to explore the shoreline, rent a bike and ride around checking out the street food vendor offerings, the carnival rides, and the shopping opportunities near the shore. There are many delicious food and drink options located near the water as well, so you won't be hungry or thirsty while you are hanging out at Boston Harbor Beach.

As always, you will need to consider the extreme weather that can impact the Boston area. You will want to avoid the peak of the summer and the middle of the winter, but you might still find a nice day or two to enjoy this beach even in the fall. Spring is the most ideal time to enjoy this part of Boston overall.

Revere Beach
This beach is three miles long, and it is a great place to head for sunbathing. There is also a public pier area, picnic tables, places to sit in the shade, and children's rides near the water. There is a little bit of everything here, and this beach offers more shade than some of the others in the area, which is ideal for visiting during the peak of summer. This is also the first public beach in the US, which is a fun fact that might make you want to visit Revere Beach even more.

Revere Beach travel distance from Boston
It will take you 18 minutes to drive to this beach from Boston. Public transport will take about an hour to drop you off at Revere Beach.

Our activity recommendations
Revere Beach is known as the Coney Island of the East, and you can enjoy fair rides, food vendors, and even a movie theater when you visit the beach here. Sunbathing is, of course, one of the most popular things to do at Revere Beach, and it is less likely to be scorchingly hot here in the summer. This is one of the best beaches near Boston due to the weather alone.

All of the summer months are ideal when it comes to the weather at Revere Beach. It can be quite chilly here during the winter months, so you will probably want to avoid heading to this beach if you are not in Boston during the summer.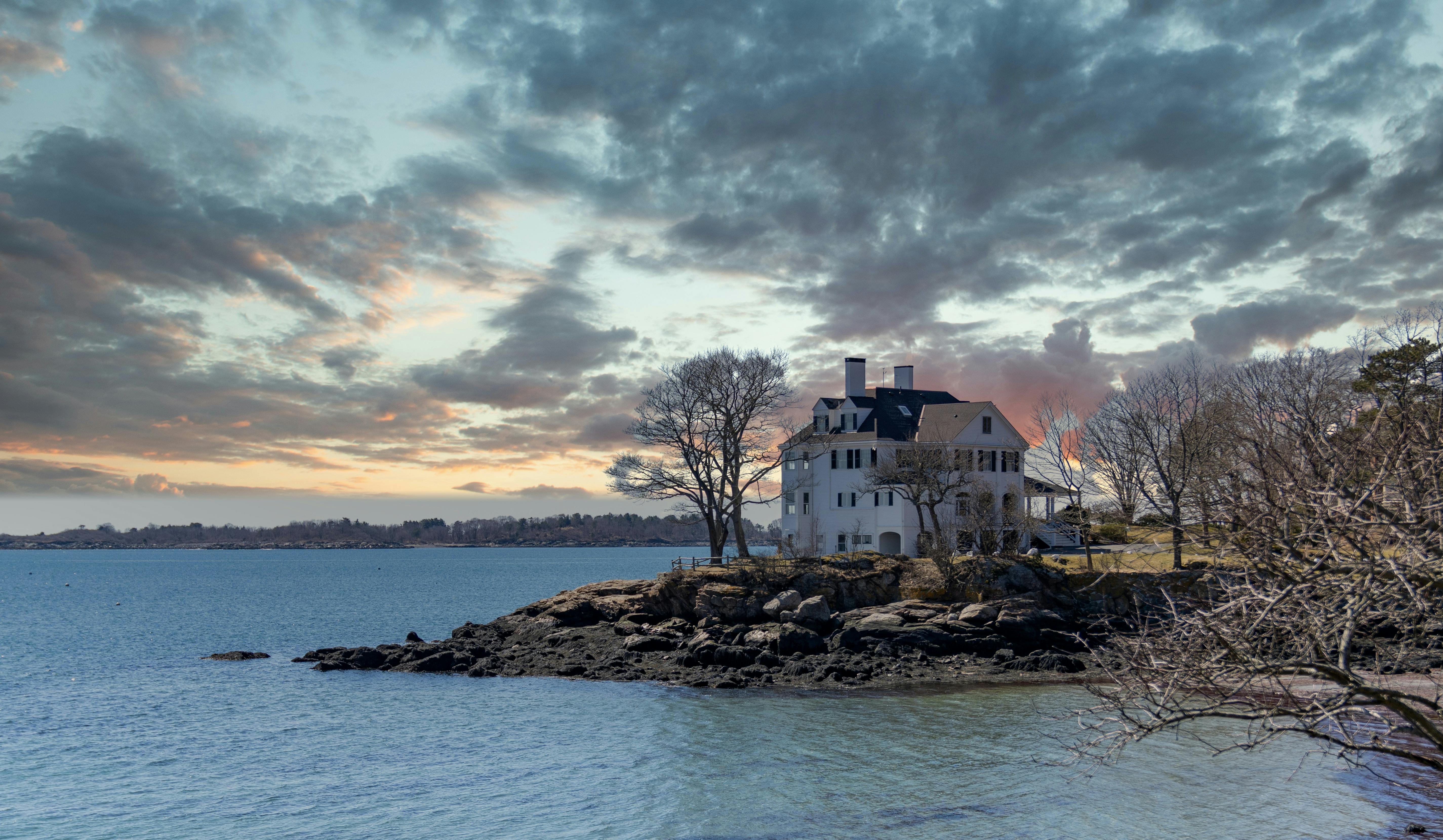 Good Harbor Beach
This location is one of the most popular summer getaways for those who live in Boston, and for good reason. The weather is milder here in the summer months, and there are lots of things to do in the community near the beach as well.

Unlike places like Wingaersheek Beach or Crane Beach, there is a lot of white sand to spend time on. This is one of the best beaches near Boston for those who love Florida or the Caribbean due to the kind of beach space that is on offer here.

Good Harbor travel distance from Boston
Good Harbor Beach is about an hour's drive from Boston. It's also possible to take public transportation to get here. Take the subway from North Station to Gloucester, and then there is a bus to the beach. This journey will take a little over two hours in total.

Our activity recommendations
This is one of the best beaches near Boston if you love to swim. Most people head here to sunbathe, but swimming is also on the list of exciting things to do here. Many of the Boston beaches are not very swimmable, which is definitely a shame.

Enjoy food from the nearby vendors, or choose to walk along the beach and stop in at the local vendor stalls that are often clustered by parking lot areas. You can also enjoy a nice meal in town before you head back to Boston.

The summer months are ideal to visit this sandy beach that is perfect for sunbathing. It will be too cold in the winter months to have a ton of fun here, but you can still hike and enjoy the other attractions near the water if you are in the Good Beach Harbor area when it's cold out.

Constitution Beach
This public beach is free, and it is one of the most popular locations to head to for swimming and sunbathing near Boston. There are lifeguards at the swimming areas as well, which can be a big help if you are traveling with kids. The bathhouse and concessions are a nice addition to this beach location, and having these perks can make it much easier to enjoy a full day of fun in the sun here.

Constitution Beach travel distance from Boston
It takes about 10 minutes to drive to Constitution Beach. Public transportation will take about an hour to drop you off here.

Our activity recommendations
This is one of the best beaches near Boston for swimming and sunbathing. There are also tennis courts that you might want to make use of. The beach is thin and long here, which makes it an ideal place for a walk or stroll. There are many playgrounds nearby for kids to play on and lots of places to grab a bite to eat or a drink while you are enjoying the sand.

You can actually visit this location year-round, but the weather is the most ideal in the summer months. It will be too cold to swim during most of the year, but the summer is perfect for activities in the water and sunbathing. There are lots of other things to do near the beach here, so you can easily walk along the beach, go shopping, or enjoy eating out with a view of the water if the weather is too cold to get a tan.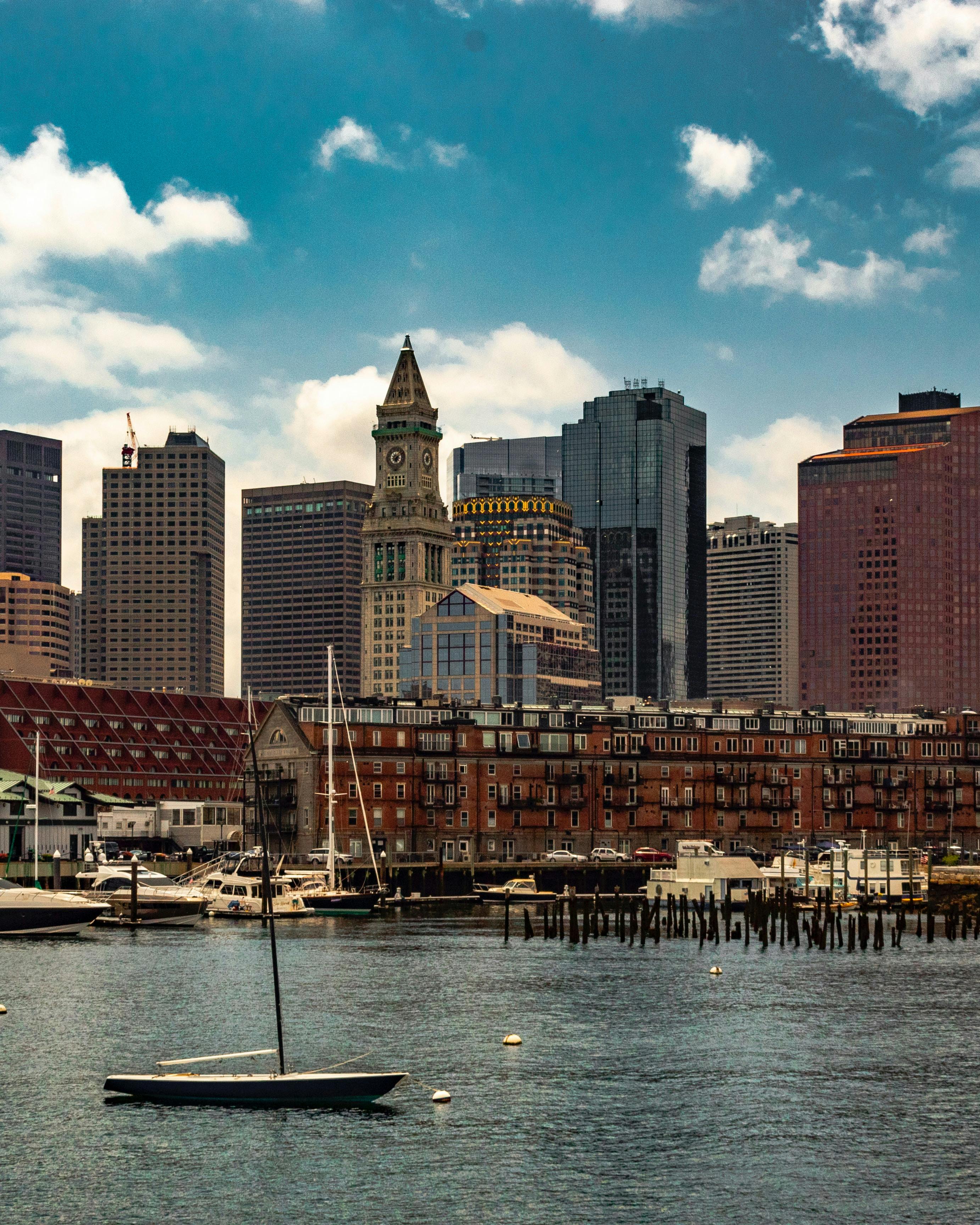 Conclusion
If these beaches near Boston have inspired you to want to visit other areas around Boston, start planning your weekend trips from Boston now. These beaches are also great options for anyone traveling to Boston on a budget since you don't have to pay anything to enjoy the water, sand, and scenery. There is no reason to miss out on all that Boston has to offer just because you need to save some money while you are in town.

These beaches near Boston might be the perfect addition to your other plans near the Atlantic Ocean. You can enjoy a day of sunshine and relaxation amidst all of your other travel plans to see places like historic Fort Independence or Boston Harbor. No matter what else you have on the agenda for your time in this city, the best beaches near Boston will be the perfect addition to your trip.