7 beaches near Copenhagen: Where to go for sun, sand, and surf
Published by:

Bounce
11 May, 2023
Planning a beach day near Copenhagen might not have been on your itinerary, but you should know that there are some amazing Copenhagen beaches that could serve as a fun place to spend one of your days while you are traveling in this part of the world. This guide will tell you about the best beaches near Copenhagen with all the amenities that you have been looking for. From white sand beach locations to popular beach spots near fishing village harbors, there is a beach for every preference in this guide.

Before you pick from the best beaches on this list, you need to think about the safety of your things. Putting your luggage into secure storage is always a good idea if you are going to head to the beach for the day. Before you leave the city centre, you can visit one of Bounce's Copenhagen locations and let us deal with the bags for a while. Then, you can easily enjoy everything about the pretty beaches near Copenhagen.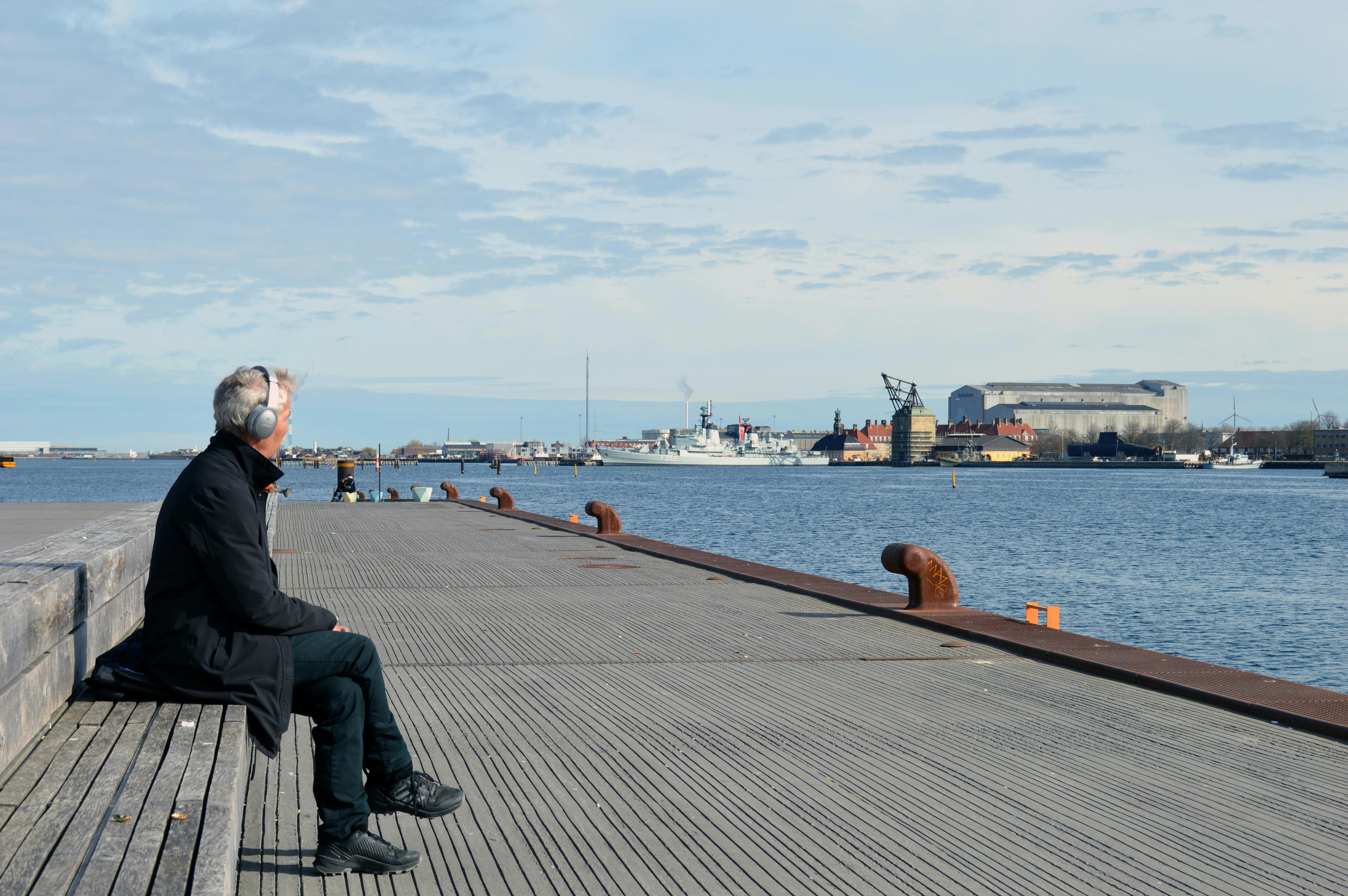 La Banchina
This beach is nestled alongside Copenhagen Harbour, and it is one of the best beaches on this list for swimming spots. There are also some lovely amenities here, like a spa and access to restaurants and shopping. This is an area that is moments from the Copenhagen City Centre, so you will not have to walk far to find more to do when you're tired of swimming and relaxing (if that's possible).

La Banchina travel distance from Copenhagen
This beach is easy to get to by car, and you can be here in under 10 minutes if you have a rental car at your disposal. You might also be able to walk to this location if you are staying in the right part of town. A Central Station train can get you to this beach in about 30 minutes as well.

Activity recommendations
There are no changing rooms here, so wear your swimsuit under your clothing and bring your own towel. The sandy beach offers access to some swimming spots that are deep but chilly, so be ready to dive in and spend a short amount of time in the water here.

The Refshaleøen docklands are close by, and you can enjoy the views from here before or after your harbour "dunk." This is one of the prettiest parts of the harbour area, and there is a lot to love about heading to this Copenhagen beach location. The nearby spa can be the perfect way to refresh yourself after your harbour bath, or you can get your clothes back on and head to a lovely dinner at a nearby cafe or restaurant.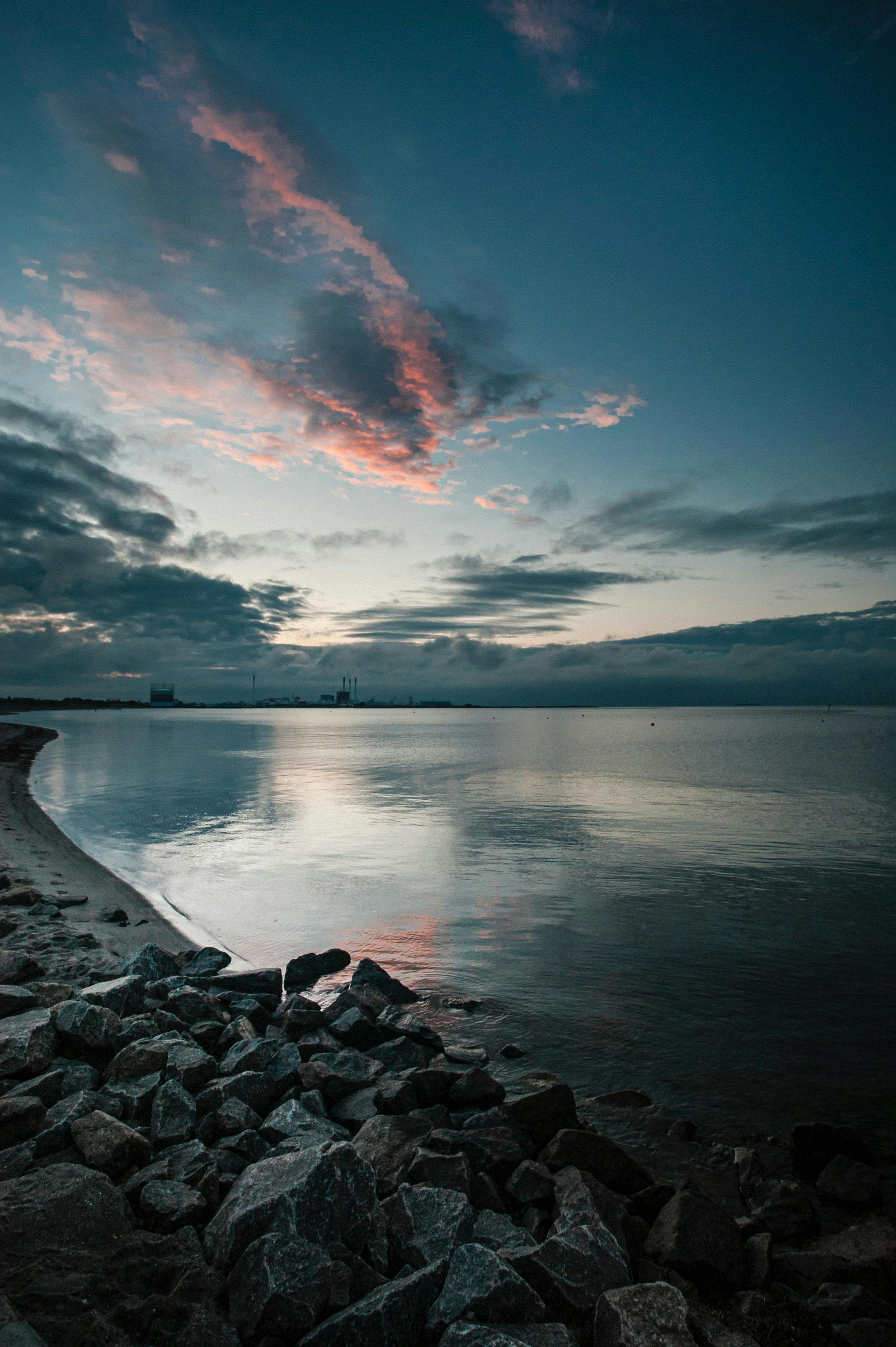 Krøyers Plads
While not a sandy beach, this is one of the coolest local swimming spots in the city. When the weather changes, the locals come here to splash and play, and you can people-watch here to your heart's content. This is also a really fun place to sit down and watch the world go by or to spy the Inderhavnsbroen bridge lifting from time to time for river traffic to pass by.

Krøyers Plads travel distance from Copenhagen
This is a canal location that is right in the city centre, so you can probably walk here easily, depending on where you're staying.

Activity recommendations
Watching the Inderhavnsbroen bridge lift is one of the key things that tourists love to see here, but you can jump into the water from some height here and swim until your hands get pruney. There are also lots of eateries and some shopping nearby.

If you are out late enough, there are nightlife options in this area as well that you might want to check out. Like La Banchina, you can have a really fun and unique swimming experience here that is different from typical tropical beach locations.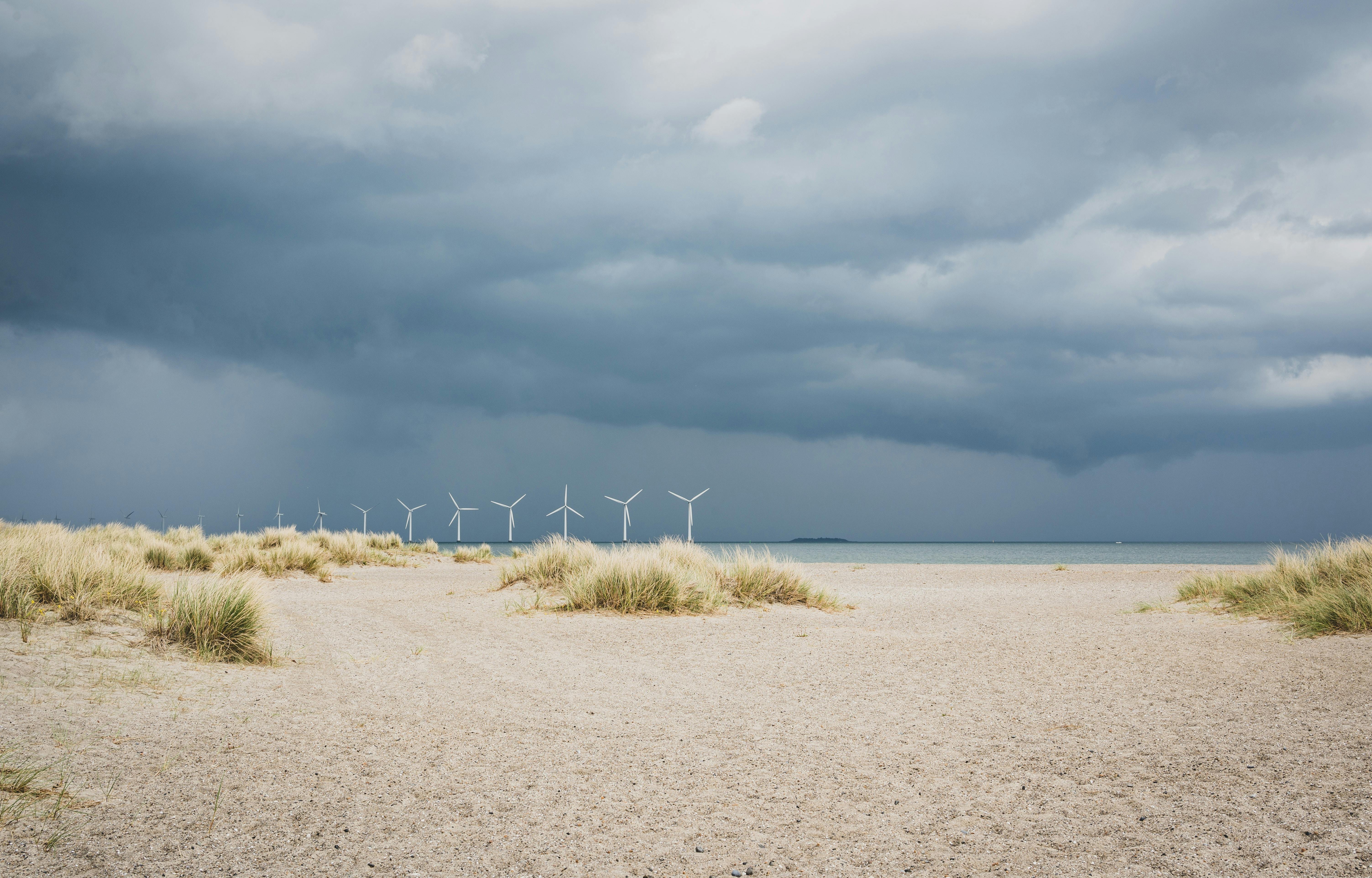 Amager Beach Park
This is the closest beach location to the city limits, and you will enjoy access to a five-km beach here. This is a bathing area that faces the coast of Sweden, and that offers an ambiance that is fun and unique. There is an island here as well, which means that you can wander across the lagoon and enjoy access to the two km beach on the island.

Amager Beach Park travel distance from Copenhagen
Amager Beach Park is just outside of the downtown area, so you might be able to walk, or you could take a car on a ten-minute drive to get here.

Activity recommendations
This is one of the family-friendly beaches in Copenhagen, and you can count on lots of fun for little swimmers in the lagoon right off the larger section of the beach. There are sports facilities nearby as well as grassy lawn areas to enjoy some sunbathing if the weather is really nice. You can get here by foot, on the metro, or using a car and have easy access to all the amenities that are available.

The white sand at Amager Beach Park is really lovely underfoot and makes for a great place to read a book, lounge, and listen to the water lapping on the shore. The water quality is really nice as well, so you can enjoy a refreshing dip close to the city centre.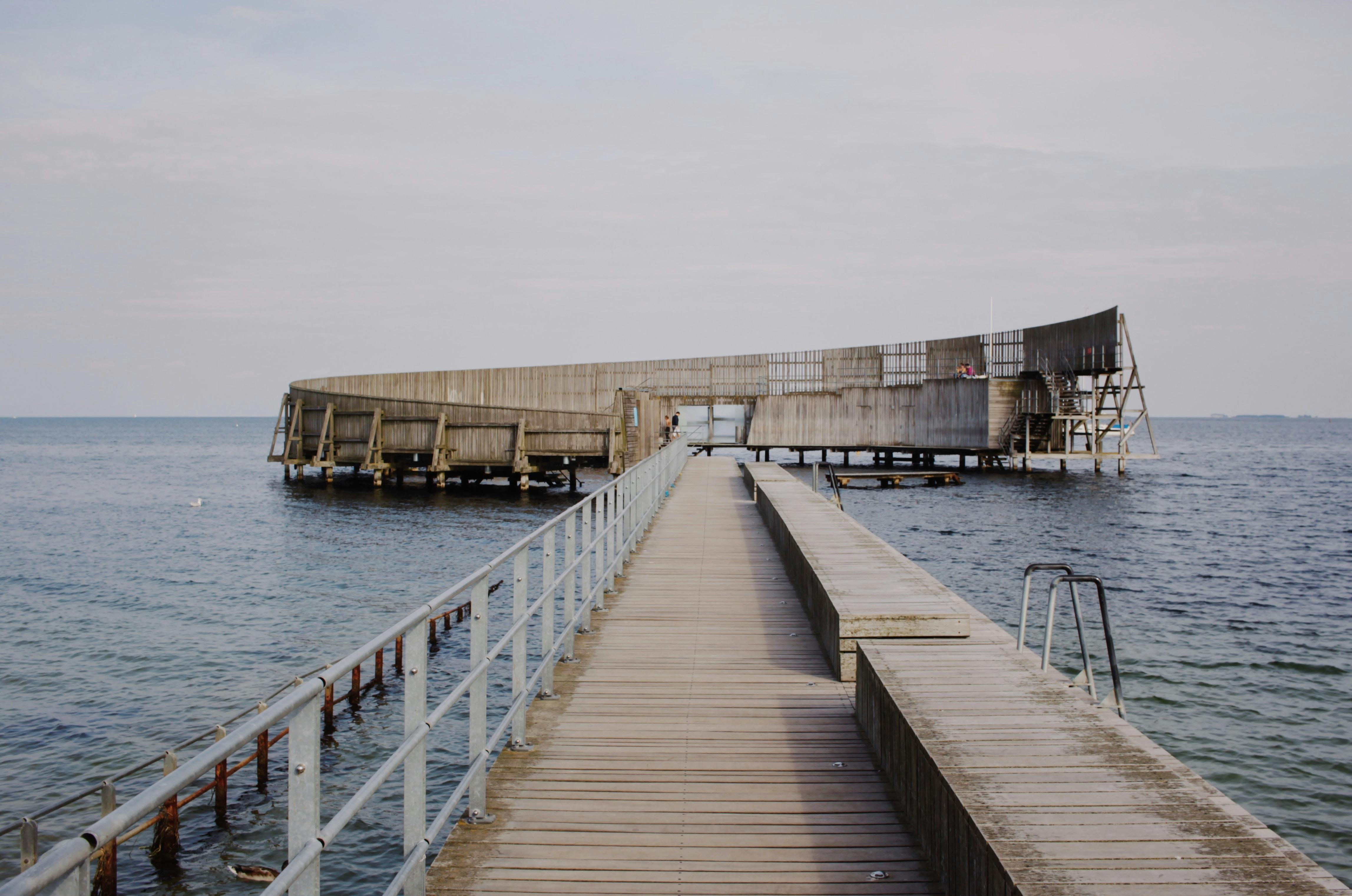 Svanemølle Beach
There is a long beach and a pier here to enjoy. This is one of the newer beach areas that has been opened up for public use, and you can head here for a sandy beach as well as a cool walking area that extends out into the water.

Svanemølle Beach travel distance from Copenhagen
This beach spot is about 10 minutes by car from the city center or about 20 minutes when you ride public transport.

Activity recommendations
The residents of Østerbro come here to enjoy a cool sea bath when it's hot or to walk along the beach when the weather is not so warm. The beach was built and revised ten years ago, making it a great place for clean water to swim or paddle in, as well as an ideal place for walking along the newly created pier.

This beach is open year-round, and you can even stay at a variety of cute little hotels in the area if you want to have a little beach getaway during your trip. There are lots of eateries and places to shop here as well if you get tired of being in the water and are ready for something else to do.

Kastrup Sea Bath
This award-winning sea bath is a really cool experience to plan to have when you are in Copenhagen. You can head here to take part in a Danish tradition. This unique curved structure just off the coast creates a shelter for swimmers and impressive views of Øresund Sound, Sweden, and Saltholm Island. This is an architectural marvel because it's not often that you see a wooden bathing area that hovers over the water. There is something really special about the activities that are offered here, and you can even jump off the tall diving platforms into the ocean if you are brave.

Kastrup Sea Bath travel distance from Copenhagen
This beach area is 15 minutes from the city center area.

Activity recommendations
In the summer months, this is one of the places where locals come to spend time away from the city and to get access to the sea. This is a swimming area in Øresund Sound, and you will be able to dive, splash, and just float here. There are showers as well as changing rooms to access if you need to get out of your traveling clothes to enjoy the waters here.

There is a pretty beach nearby the swimming area as well, and many people come here to lounge in the sun and relax. Kastrup Sea Bath is one of the most iconic beach and bathing areas near Copenhagen, and you should consider adding this cool location to your plans when you're in town.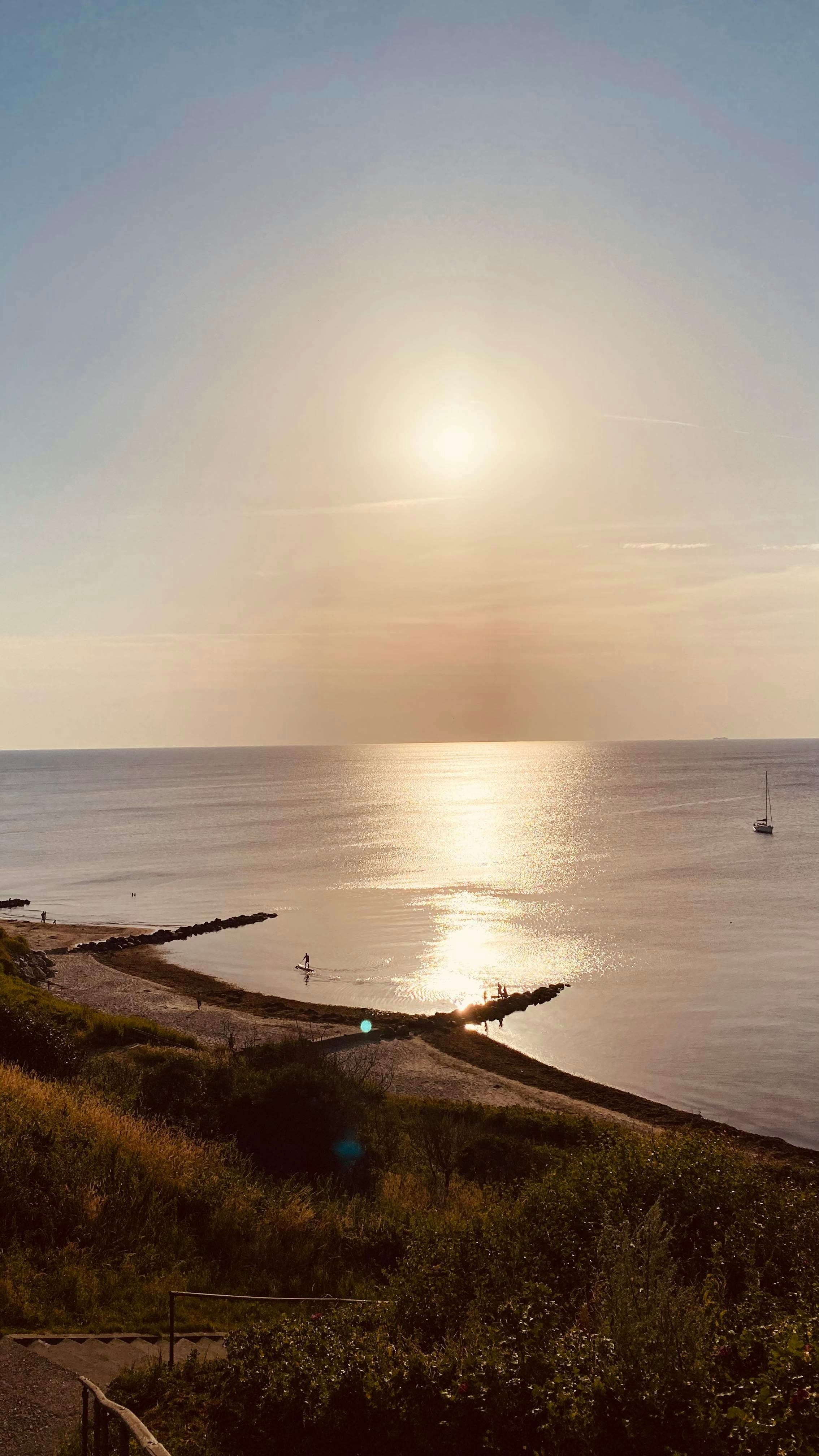 Tisvildeleje Beach
In Copenhagen, you can head to the waterfront and enjoy a harbour bath at the Harbour Baths complex, but this isn't ideal if you want to have a real beach experience. To get that true beach feeling, consider taking a summer-season getaway to Tisvildeleje Beach. This is a popular local getaway for those living in Copenhagen, and there is a lot to do here besides spending time on the beach.

Tisvildeleje Beach travel distance from Copenhagen
The best option to get to this beach area is to drive, which should take you just under an hour. Public transport might take you all day to get here, so it's not recommended.

Activity recommendations
This white sand beach is a lovely place for kite surfing, walking in the shallows, or even sunbathing. This is a Blue Flag beach, meaning that the water quality for swimming is amazing. There are cute and colorful beach huts here if you need to change when you arrive, and you will be able to take kids out into the water safely as well.

This is actually part of the Danish Riviera and is a well-known location for fun in the sun. Consider staying at one of the beach resort locations nearby or eating at the lovely restaurants along the water with a view. Lifeguards are also on duty during regular beach hours, making this a great place for a swim if you are worried about safety for you and your family.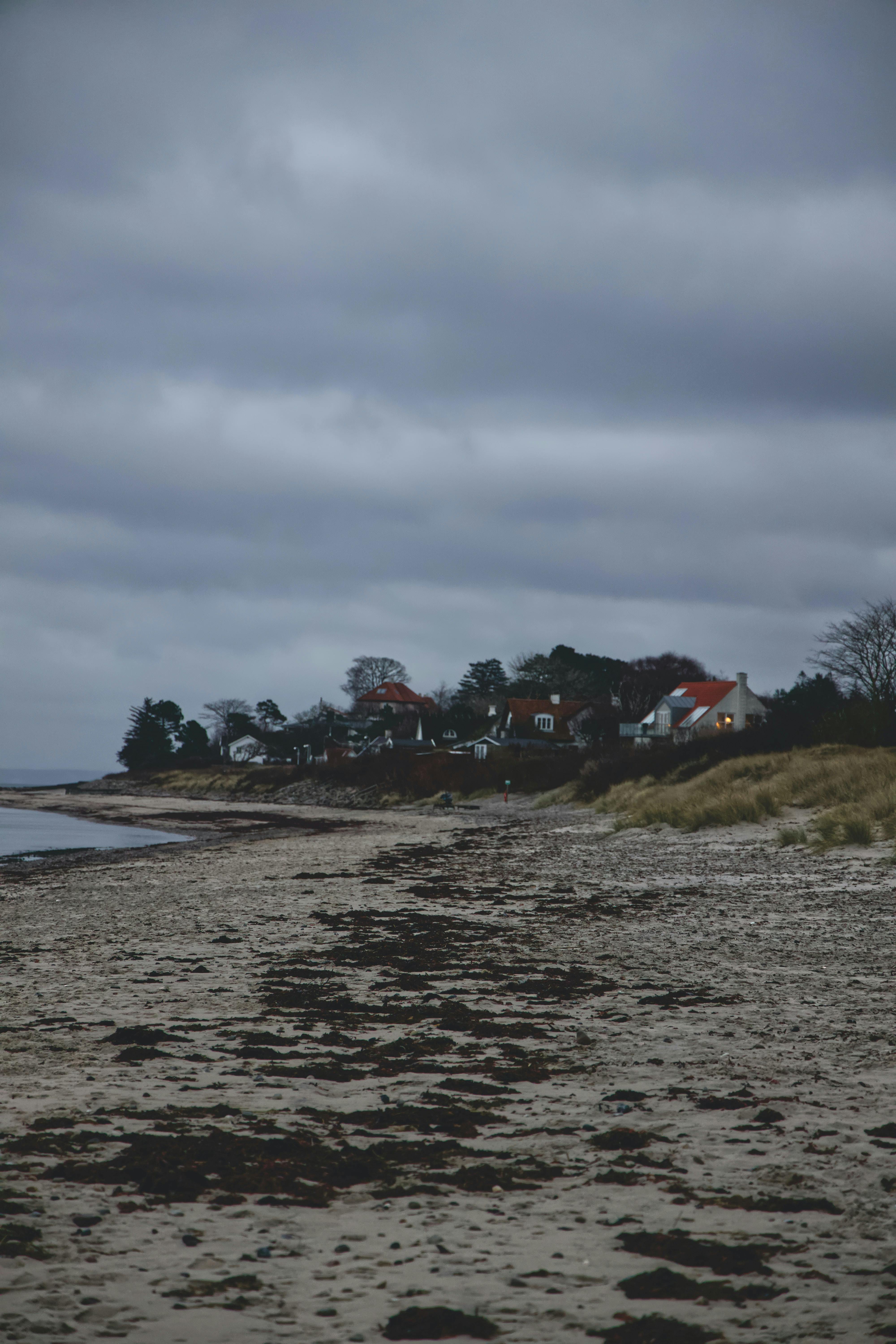 Dronningmølle Beach
This is a family-friendly beach area that offers white sands, beautiful sand dunes and the kind of surf that kids can play in quite safely. The tide comes in really slowly here as well, making it easy to spend an entire day in the surf. This is the northern end of the Danish Riviera, and it is one of the more remote and beautiful parts of the region.

Dronningmølle Beach travel distance from Copenhagen
This beach is about 40 minutes from the middle of the city. If you take the train it will be about an hour and a half to get here.

Activity recommendations
Parking is easy to access here, and you will find that there is a lot of beach to wander on or to use to access the water here. There is a dune area that you can walk along, and this is a Blue Flag beach which means that swimming here is lovely.

If you want to head into town, you can get lunch, a drink, or go shopping. There are also stairs that lead down to the beach that can be used to access the waterfront if you just want to pop over to see the beach for a little bit.

This is a great beach for wheelchair access, and you can easily wander along the promenade and just look at the beach if you don't want to get covered in sand. This is a very popular beach spot with locals because of its beauty and the wide expanse of sand, and those who love sunbathing, water sports, or just a nice walk along the water can have a great time here when they visit.

Conclusion
If you are visiting Copenhagen on a budget, these beaches are great options to keep the costs down. And if you don't get what you need close to the city itself, head out on a weekend trip from Copenhagen to explore even more of the picturesque Danish coastline. There is no wrong way to plan your vacation in this part of the world, and a beach day or a long getaway from the city can really add to your experience.