Where To Stay In Dubrovnik: The Ultimate Neighborhood Guide
Published by:

Bounce
12 March, 2022
Dubrovnik is located in Dalmatia, Croatia and is arguably one of the most beautiful cities in the world. Its position on the Adriatic Sea has blessed the town with gorgeous views and natural beauty. Many people choose Dubrovnik as a vacation spot because of its culture, extensive history and fun tourist activities.

The city is the perfect combination of ancient history and modern attractions that makes it the perfect vacation spot for just about anyone. Some of the things that you can enjoy here include beaches, an active nightlife and a UNESCO World Heritage Site with ancient city walls and museums telling its story.

When you travel somewhere it is always a good idea to plan out what you want to do and decide where you want to stay. Some neighborhoods are better suited to young people while others are perfect for families, which is why deciding where to stay in Dubrovnik can depend on lots of things. This list includes some of the best neighborhoods and why they might be a good choice for you.

Traveler tip: Once you land at Dubrovnik Airport and head into the city, drop your luggage at a suitcase storage locker. Begin your tour of the city right away – there is so much to see!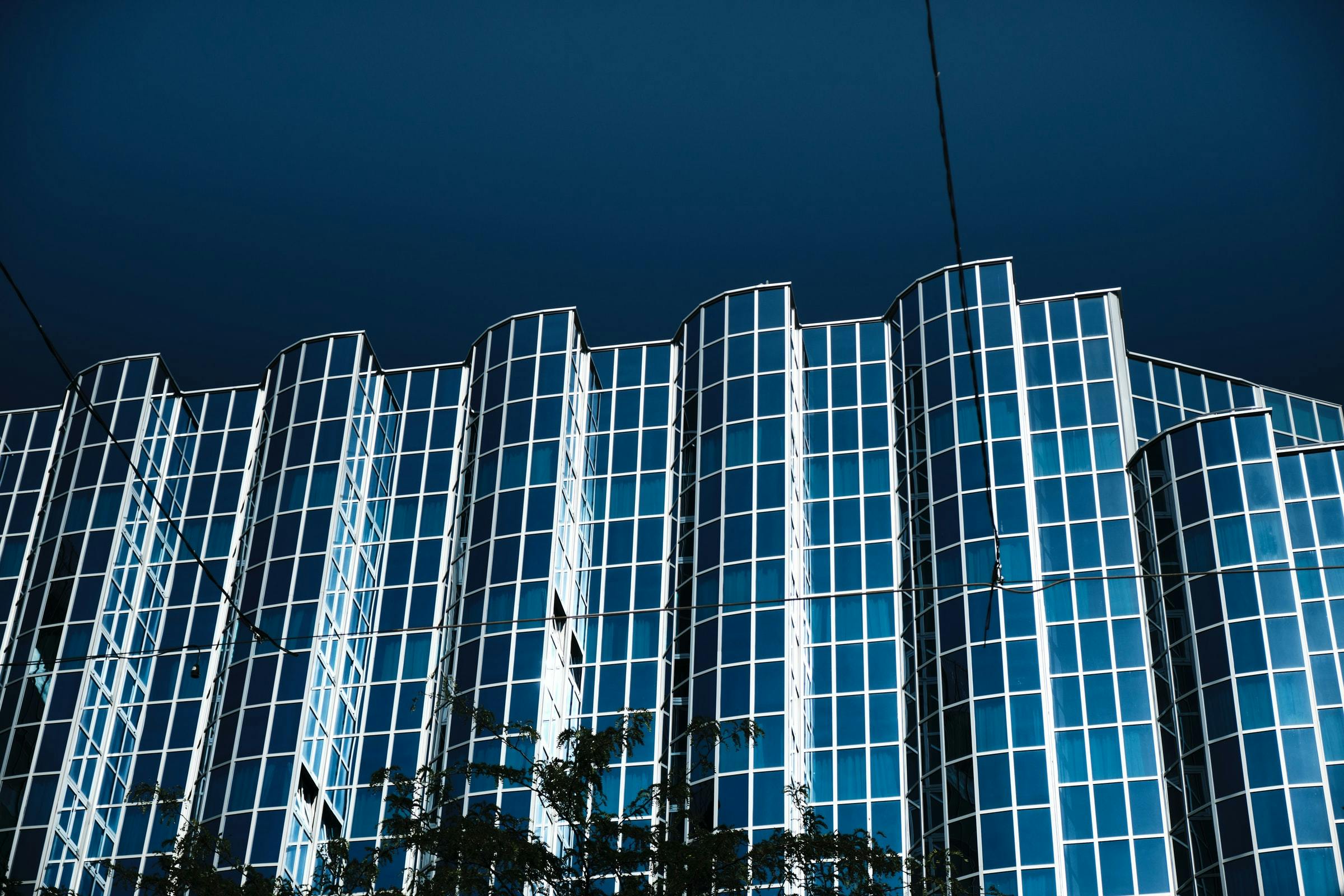 Where to stay in Lapad Peninsula
If you want to stay close to the sea then you can't do much better than Lapad, which is a neighborhood situated on a peninsula out in the Adriatic Sea. Several neighborhoods are located on the waterfront and this is one of them that was constructed back in the 1960s. It is a great place to stay for people who want to relax away from the bustle of tourist attractions. The neighborhood is made of a combination of hotels and residential houses with green spaces and parks filling the areas in between.

Most of this part of the city is pedestrianized so you can walk around the neighborhood safely. Cafes, bars, shops and other businesses are set up in the area and we recommend taking a stroll to see what you can find around you. While you are in the area you should take advantage of the nearest beach like Copacabana Beach, Uvala Bay, or Cava Beach which are located on Lapad Bay and are all great spots to do some sun tanning or swimming in the sea. There is always a restaurant or eatery located nearby so you won't have to search far if you get hungry or want something to drink. Overall, the area is most popular among couples or individual travelers.

If you want to stay at the best luxury hotel in the Lapad Peninsula you can check out the Hotel Dubrovnik Palace which is located on the waterfront, offers free parking and free WiFi as well as a wellness center and private beach. A great hotel in the mid price range is the Hotel Lapad which has an outdoor swimming pool. There are lots of great beachfront hotels in the area and one of the best cheap hotels in Lapad is the Hotel Zagreb.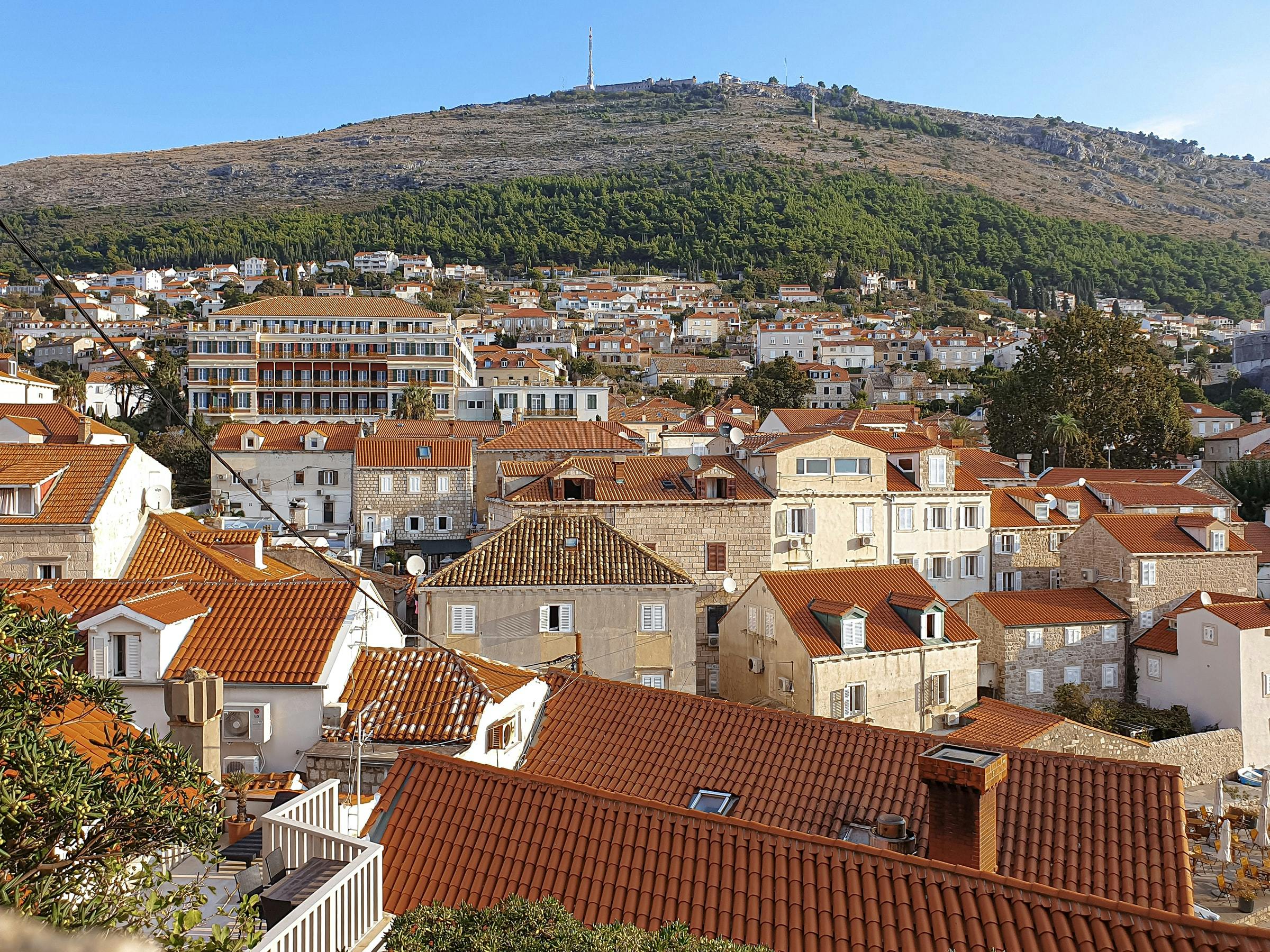 Where to stay in Gruz
Most tourists enter the city through the Dubrovnik Airport but if you are arriving in Dubrovnik Port by boat then chances are you will already find yourself in Gruz. It serves as the main town port of the city and is where all of the cruise ships arrive and leave from, although the area is mostly residential. It is a good choice for those who want to take it easy as you won't be surrounded by too many crowds of tourists. Gruz is also a nice neighborhood for those who are traveling on a budget as most of the shops and restaurants offer lower prices compared to other parts of the city.

If you choose to stay in Gruz, take advantage of your close proximity to the ferries and take some time to visit the nearby islands. Local markets selling fresh seafood, fruits and vegetables are often set up in this part of the city and visiting them can be a fun little family activity. Although Gruz does not have many tourist attractions or historic appeal, it is a great spot to discover what Croatian life is really like and is one of Dubrovnik's most affordable areas.

Your best choices for hotel rooms in this spot include Hostel Free Bird which is newly constructed and has spacious rooms as well as a rooftop terrace. If you want to treat yourself to a boutique hotel check out the Berkeley Hotel & Day Spa which has all of your necessary accommodations, views of the water, and access to a private beach.

Where to stay in Old Town Dubrovnik
The Dubrovnik Old Town neighborhood is definitely where you should go if you want to learn about the city's history. Many people say that it is the best spot for travelers who are visiting the city for the first time because it is so close to the main attractions and lots of places to eat. Another bonus is its close proximity to the Adriatic Sea, so chances are you can find a nice hotel room with sea views. In this neighborhood, you will be surrounded by the famous city walls and can spend your days strolling around old alleyways and cobblestone streets.

There are lots of historic attractions found in this part of the city alone, so get ready to make your sightseeing list. While you are in the Dubrovnik Old Town area, make sure to visit the Onofrio Fountain, Rector's Palace, the Church of St Blaise and the Franciscan Monastery. A great way to see the city is by taking a ride in the cable car found on top of Mount Srd or taking a walk along the historic city walls themselves. This area of the city is also known for its nightlife and is where lots of great clubs and popular bars, like the Cave Bar More, are located. This means that there is much to do here even at night, so be prepared to party!

Keep in mind that hotels in this part of the city can be a bit more expensive since it is where most tourists tend to stay, but if it is within your budget the extra cost is definitely worth it. Some places for you to check out in this area include the City Walls Hostel which is within walking distance from all of the main attractions, or Hotel Pucic Palace which is an old 18th-century castle that was made into a modern hotel.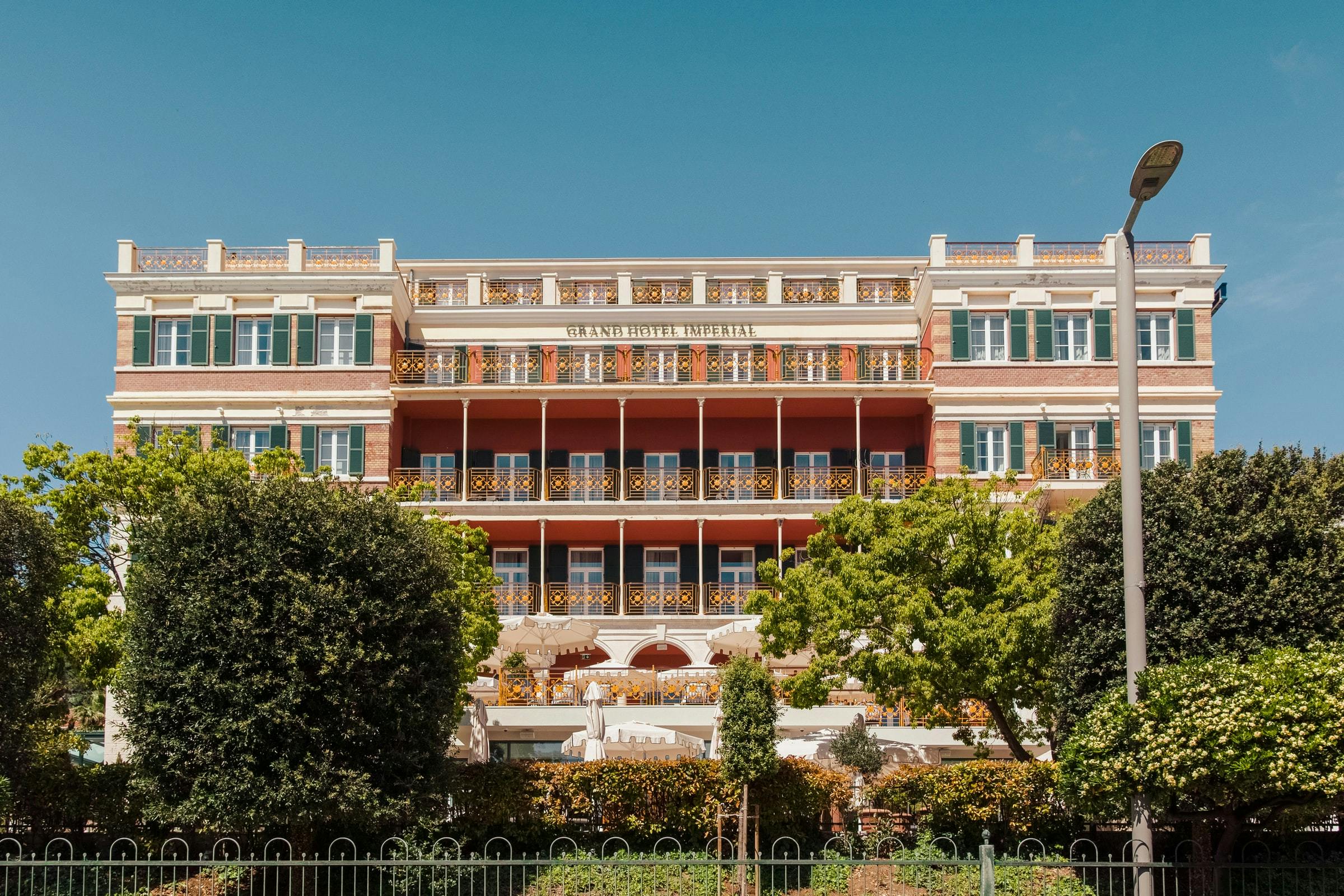 Where to stay in Ploce
This is a luxury neighborhood great for anyone who wants to treat themselves to an upscale vacation. You will be within easy walking distance from all of the best attractions in the Old Town and close to the water too, so you can take advantage of all of the activities offered by the beach. You will also be close to all of the city buses that can easily take you around Dubrovnik to the other top neighborhoods.

You will enter the area through its own historic entrance gates, the Ploce Gate. While you are here, be sure to stop by the Museum of Modern Art and make time to browse through all of the shops along the streets. In Ploce is where you will find one of the city's most popular beaches, Banje Beach, which is a nice place to go swimming. Afterward, you can stroll through the seafront walkway called Porporela for a relaxing evening by the water. This neighborhood also has clubs and gatherings that are often held in the Lazareti buildings.

One of the best luxury hotels in this area has to be the Hotel Excelsior which is a seafront hotel with modern amenities including a spa, air conditioned rooms, an indoor swimming pool and a hot tub. If you are looking for something in the mid range take a look at the Suncana Apartments Dubrovnik, or check out the Villa Leoni which is an affordable option and is located right by Banje Beach.

Where to stay in Pile
You will find a suburb called Pile on Dubrovnik's western side of the Old Town mentioned above. Once you enter the area through the Pile Gate you will find yourself in a small but charming neighborhood conveniently located close to the sandy beach. It is a good spot for those who want to relax as well as see the city's top landmarks, since it is just a short walk away from most of the major attractions.

There is lots to do in Pile like shopping, eating at a restaurant or cafe and experiencing all of the attractions that this part of town has to offer. Try to save an afternoon for relaxing at the sandy cove of Pile Bay, visit the gardens at Park Gradac or stop by the impressive St Lawrence Fortress. If you are visiting in the summer months you should definitely make time for the activities in the Dubrovnik Summer Festival, which often happens between early July to late August. During those times this part of the city is brought to life with singing, dancing, music and performances.

When you are looking for somewhere to stay in Pile you will have your pick of rooms in either a budget hotel, luxury hotel or something in between. Check out the Hilton Imperial Dubrovnik which has an on-site fitness facility, spa, bars and fine dining restaurant, or the Porta Guesthouse if you want to save some money.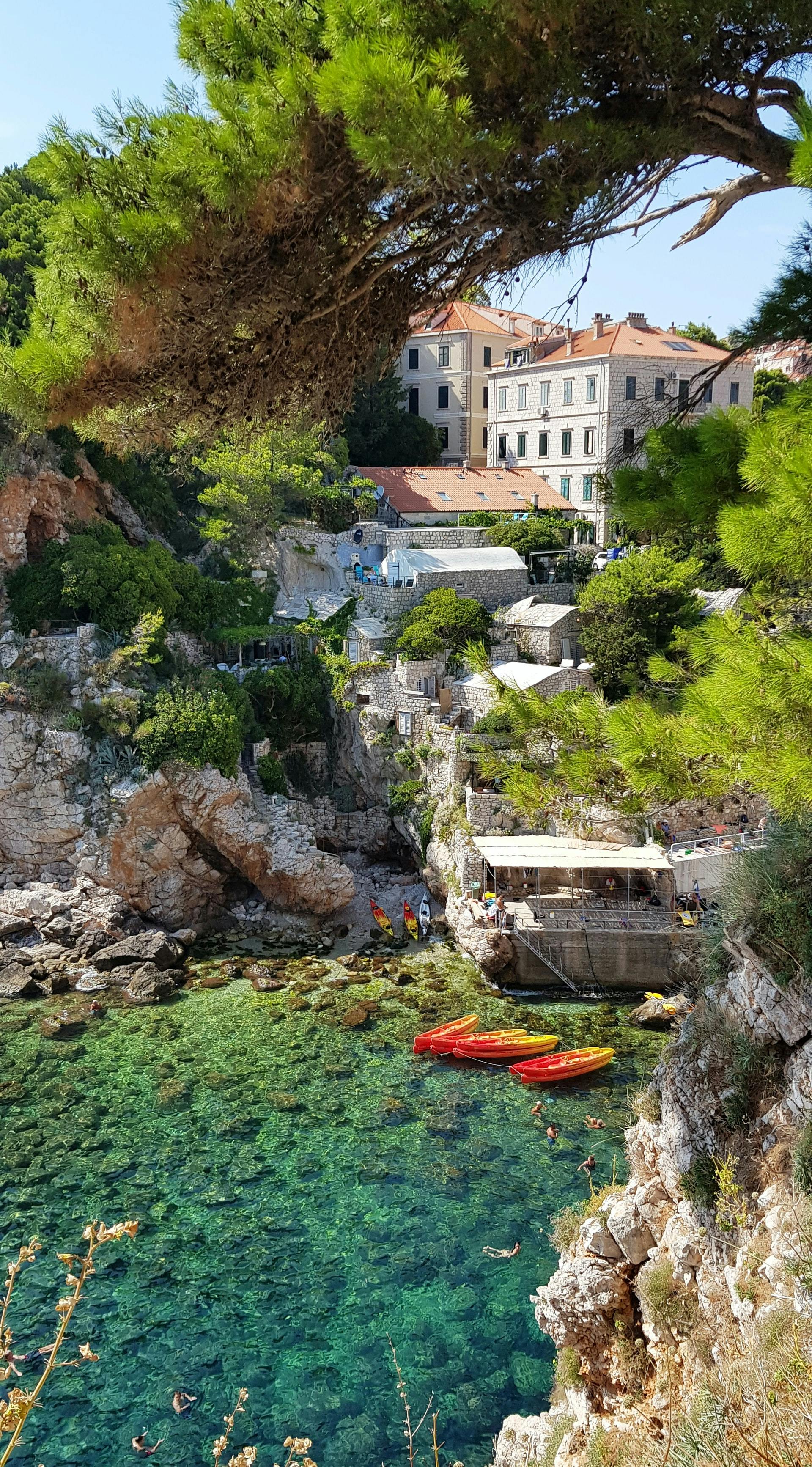 Where to stay in Cavtat
Cavtat is another coastal village situated on a peninsula but is also a historical part of the city with some of its buildings dating back before the time of Dubrovnik. The fortifications were constructed back in 614 by Cavtat refugees and later on Roman citizens. This calm part of the city is constructed like a maze of small streets that are all lined with local businesses and houses as well as charming restaurants.

You can almost lose track of time relaxing at the harbor or wandering through the small town. But don't worry, this neighborhood has its own selection of tourist attractions and events that are all worth your time. While you are in Cavtat consider checking out the House of Vlaho Bukovac which is a museum dedicated to a Croatian artist born in 1855.

The Racic Mausoleum is also worth stopping by; it is an impressive structure that was created by a famous Croatian sculptor and made of beautiful stones that were imported from the Island of Brac. Other attractions include the Konavle County Museum and the Lady of Snow Monastery. This village has its own Summer Festival full of fun events if you are traveling during the summer months.

When looking for places to stay in this part of the city you will have a couple of choices, but we recommend the Hotel Croatia Cavtat. This luxury hotel set in this neighborhood is equipped with balconies, room service available all day and is in close proximity to nature trails and beaches.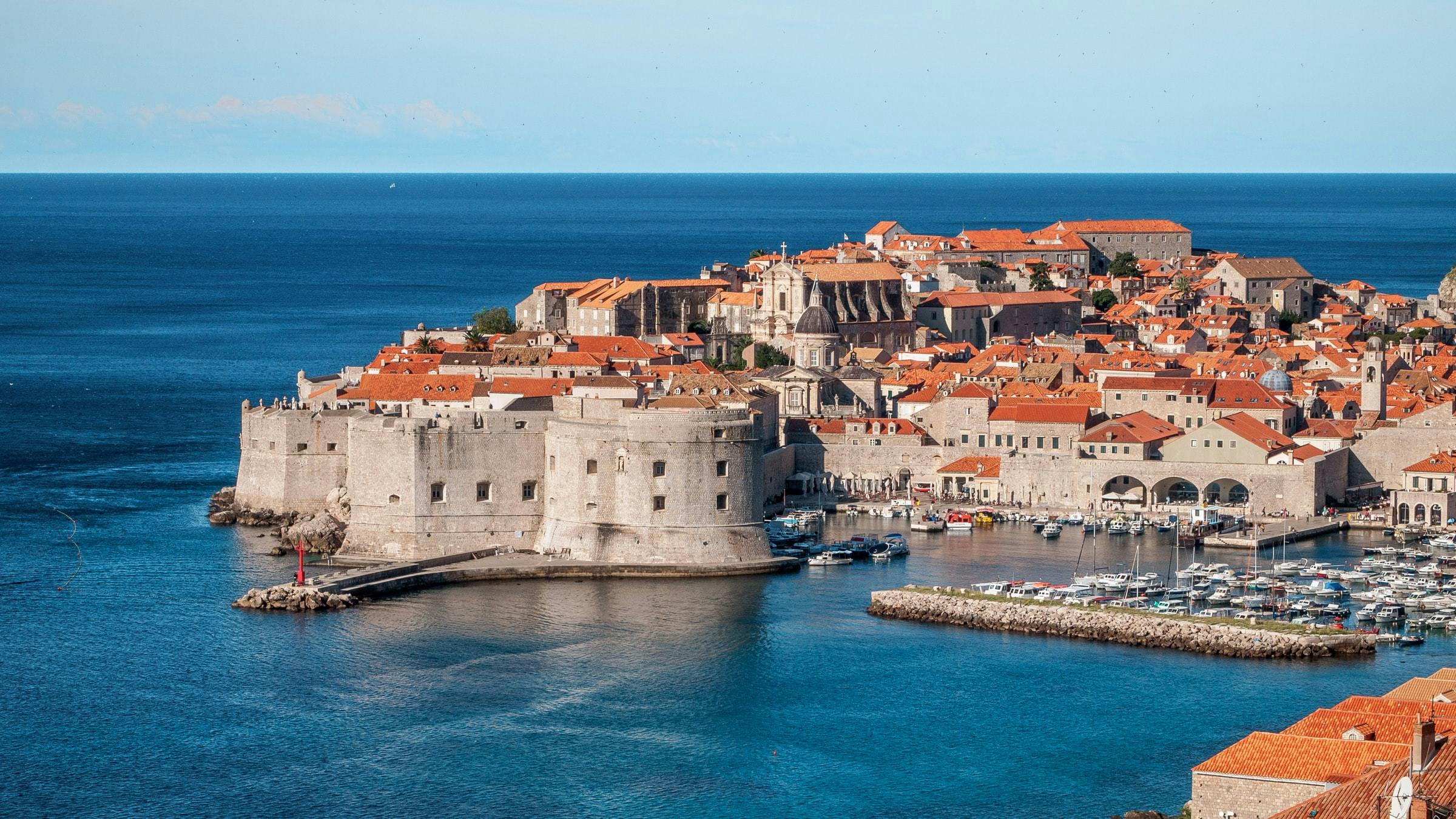 The Best Hotels and Neighborhoods in Dubrovnik
While you are vacationing in Southern Croatia you will be able to see some amazing things and to be able to experience it all you might want to book a hotel near where you are going to be spending most of your time. If not, try to find a place close to Dubrovnik's main bus station or in the city center so you can get to other places easily.

If you are on a family vacation or with a group consider booking one of the family rooms, and make sure that you have an indoor pool to go swimming in. Whether you are staying inside or outside of the Old Town walls you will be able to enjoy your time exploring famous landmarks and relaxing on the pristine beaches.