How to Get Around LA
Published by:

Bounce
16 December, 2021
Los Angeles, also known as the City of Angels, is known for its Hollywood entertainment industry, excellent weather, and gorgeous green spaces with mountains, lakes, and beaches along the Pacific Ocean. It is also full of awesome attractions like Disneyland, Universal Studios, The Hollywood Walk of Fame, and the Hollywood Sign.

Los Angeles is a big city with almost 4 million residents and thousands of tourists every day, so getting around in LA may become an issue if you're new to town. It is also a popular business and entertainment hub, making the traffic even worse. So, being a visitor from out of town, it is good to drop your suitcases off at a Los Angeles luggage storage spot and figure out the best way to get around.

Public transportation is one of the most popular ways to get around, especially in downtown LA, Orange County, and Long Beach. Check out the Los Angeles travel guide or Metro Trip Planner where you can get information about the public transportation system including the metro rail and metro bus or from Union Station in downtown Los Angeles.

How To Get Around LA By Train
The city has been listed as the most congested city in the United States for years, so using some form of public transportation like the metro rail trains is a great idea as long as it gets you to where you want to go. The Los Angeles Metro Rail (or the Metro rail) is a train system with two metro rail train lines (B and D), four light rail lines (A, C, E, and L), and 93 metro rail stations.

Taking the metro rail train is a great way to relax as you see downtown Los Angeles. See the best tourist attractions for kids between stops by taking a single pass for less than $2. Planning on spending a few weeks here and maybe using an itinerary from a tour company? Take advantage of a monthly pass for about $100. Seniors get a significant discount at $20 a month and students pay less than $25 per month. You can get a Tap Card at any metro rail station.

The metro rail trains run from 4 AM to midnight except for on weekends when they run later. All Metro trains have an access ramp at the end of the platform that can accommodate wheelchairs. Those with a disability can travel at the senior rate but must provide proof of eligibility if asked.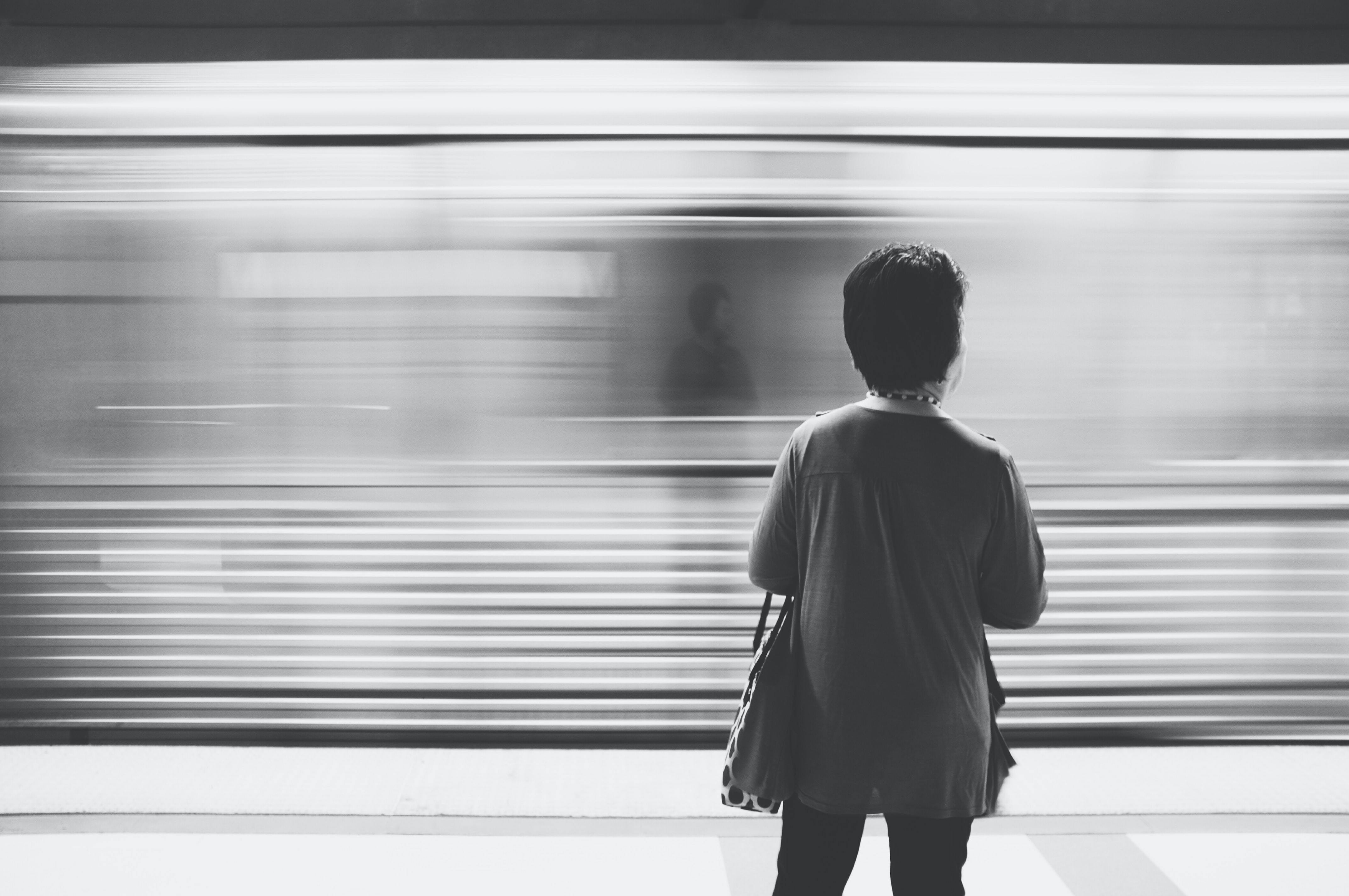 How To Get Around LA By Bus
The Los Angeles Metro Bus System operates in the San Gabriel Valley, San Fernando Valley, and Los Angeles Basin. They have three types of buses, the Local, Rapid, and Express. The Local bus is orange and has 189 lines with 18,500 stops. The Rapid bus is red and has eight lines and the Express (Big Blue Bus) is blue with seven lines.

Hours for the metro bus routes range from 4 AM until 1 AM for the Local and Rapid Bus. The Express bus routes are all different. For example, the 487, 489, and 534 runs from 6 AM until 10 PM, the 501 runs from 5 AM until 11 PM, and the 550 runs from 5 AM until midnight.

The cost for passes on metro buses is the same as for the metro rail except the bus offers a low-income price of about $19 for a 7-day pass and around $76 for a 30-day pass. A single bus ride is less than $2 for the full fare. All buses are fully accessible to all riders including those with disabilities and in wheelchairs. Mobility devices are also permitted for those who need mobility assistance.

How To Get Around LA By Taxi
If you do not feel like waiting for a train or bus, why not call a taxi? Los Angeles has a bunch of different taxi companies in the LA area. United Checker Cab services South Bay including San Pedro and Wilmington. United Independent Bell Cab, Beverly Hills services everywhere except for South Bay.

Yellow Cab drives in all the areas except for San Fernando Valley and South Bay. City Cab can take you to San Fernando Valley, East LA, Downtown, Griffith Park, Hollywood, and the Miracle Mile. All of the taxis charge about $2.70 per mile and surcharges are typically about $4 for trips that start at LAX (Los Angeles International Airport).

How To Get Around LA By Car Service
If you are planning on going to more than one place and you don't want to have to keep calling taxis, try a private car service. You don't have to get a limousine (unless you want to) because most limousine companies also offer black car, executive, or town car services. You get to decide what kind of car you get. And even if you get stuck in rush hour traffic, you will not be the one driving.

Many of the car services offer chauffeurs that can give you a narrated tour of certain areas and attractions. You can book a sightseeing tour with a private chauffeur who is knowledgeable about the wide range of free things to see and do in Los Angeles. And there are hundreds of car services in Los Angeles to choose from.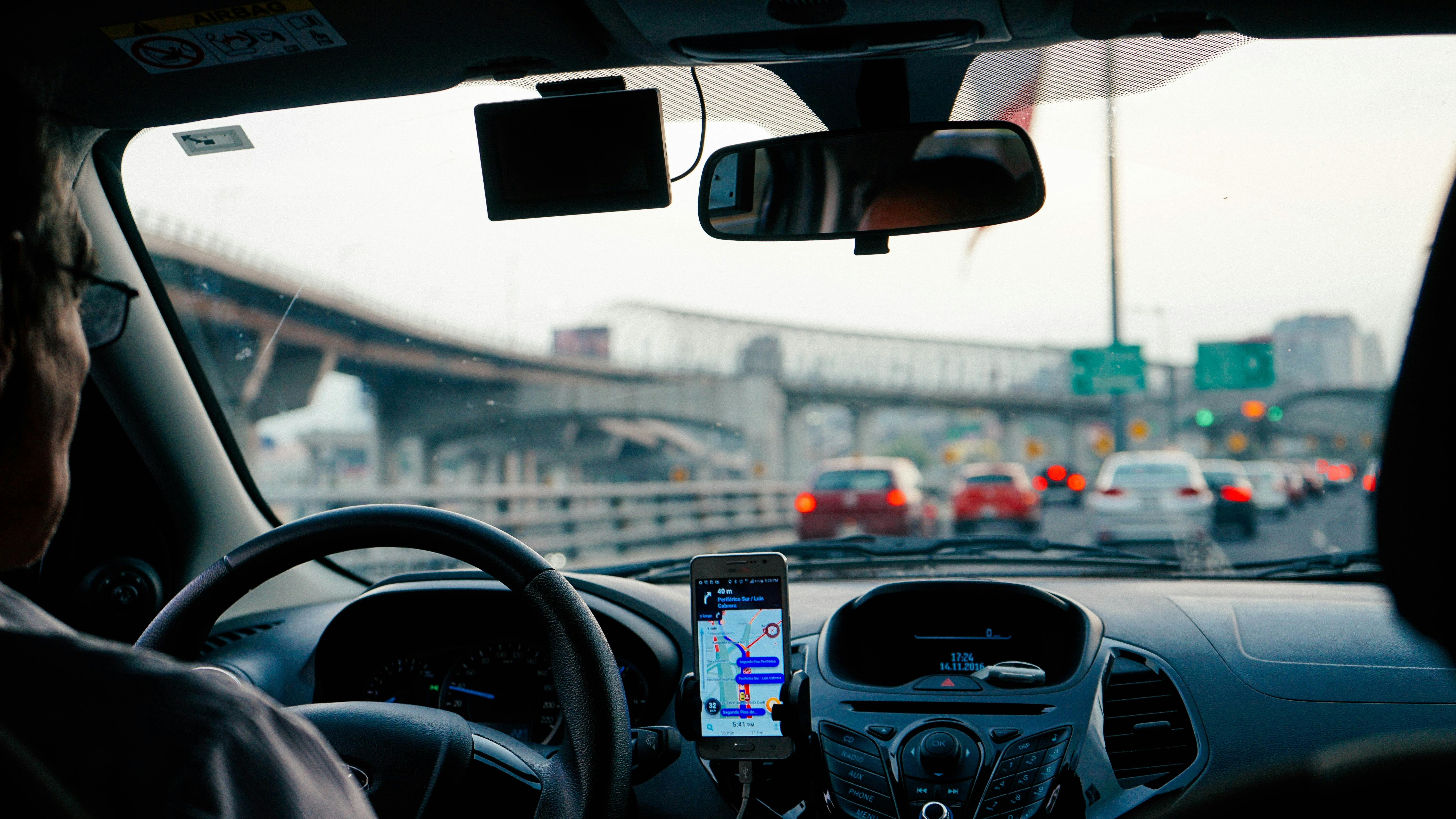 How To Get Around LA with Rideshare
If you have a smartphone, you probably already know what a rideshare app is and how to use it. Los Angeles is the perfect city for that kind of service because there are so many drivers available in all of the top spots as well as the outer neighborhoods. Just tap the app and you can have a car in minutes. Let the driver deal with rush hour while you relax.

How To Get Around LA By Car
Because of how large LA really is, traveling by car is the most convenient way to go. Although the city does have issues with traffic because of the freeways crossing and the sheer number of travelers, you will find that a car can get you where you need to go easier than a train or bus.

One piece of advice from the locals and previous visitors is to avoid the major freeways during the morning or late afternoon/early evening. That is rush hour in any area and you do not want to get tied up in that. Renting a car in Los Angeles County is easy with offices at the airports and hotels.

The cost of the rental depends on the car, but you can get a decent car for one to four people for around $50 to $60 per day. For a larger or luxury vehicle, you will be paying about $100 or more. You will need a GPS system if your phone does not have one and do not try parking near any of the major attractions.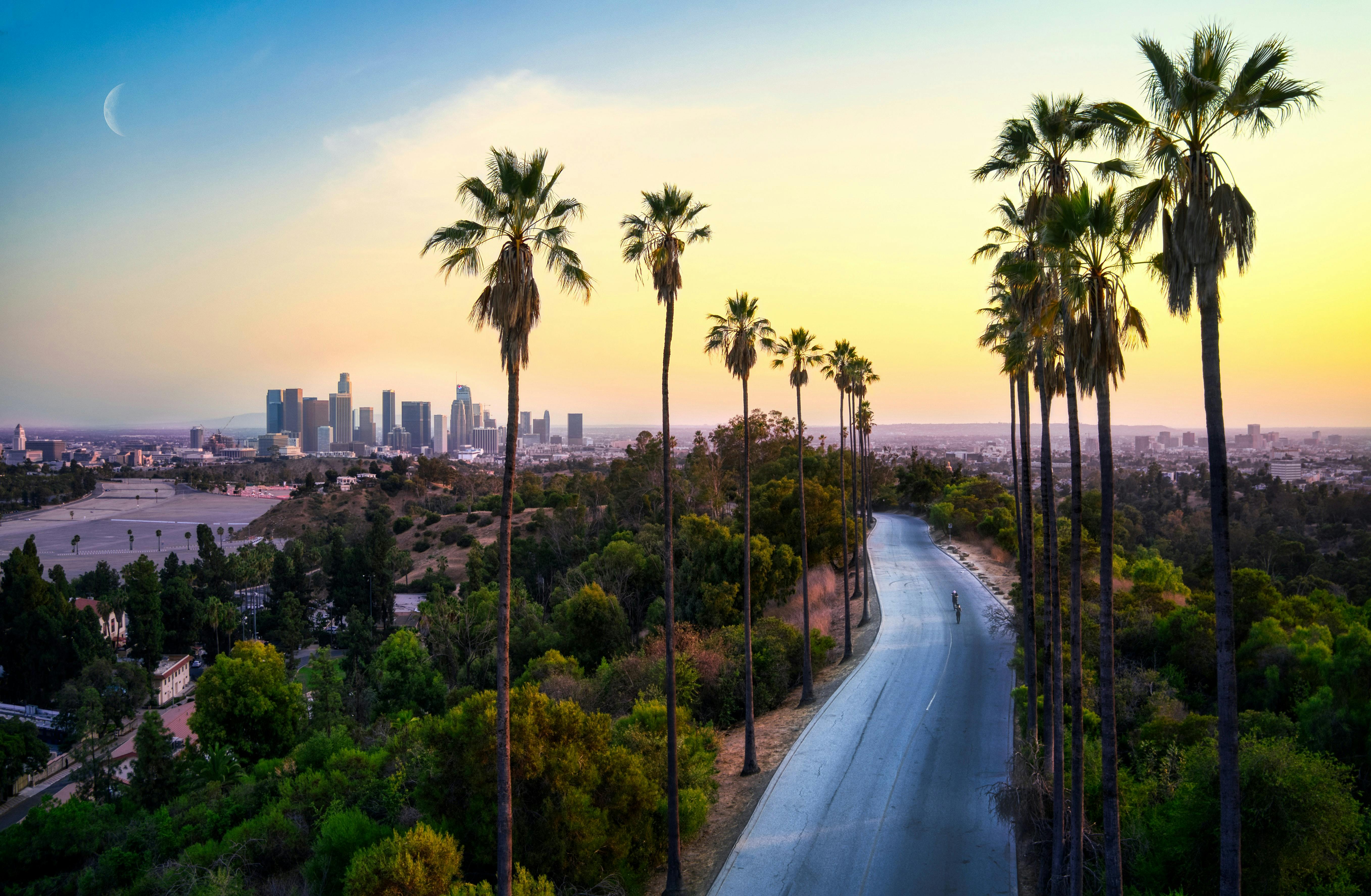 How To Get Around LA By Bike
Renting a bike is a genius idea for those who do not want to walk or if you want to hit those cities that are not as walkable as the others. LA has several bike-sharing programs to choose from including Metro Bike Share, Breeze Bike Share Bikes and Hikes, LA Bike Shop, and Santa Monica Bike Rentals.

Metro Bike Share has over 60 self-serve kiosks downtown including the Arts District, Little Tokyo, and Chinatown to name a few. It costs about $7 per hour, and you can pay with your debit or credit card. Breeze Bike Share also has self-serve kiosks but theirs are in Marina del Rey, Venice, and Santa Monica for the same price.

To get a specific bike for the whole day, Bikes and Hikes is the place to go. They have city bikes for around $35 per day, electric bikes for about $75, mountain bikes in the ballpark of $95, and road bikes cost about $125. You can rent these at the West Hollywood Bike Shop where they also offer guided bike tours.

LA Bike Rentals in Beverly Hills rents city bikes for about $50 per day, electric bikes for approximately $75, and mountain bikes and road bikes for under $55. For a larger selection, Santa Monica Bike Rentals has comfort bikes or city bikes for less than $35 per day, road bikes and tandem bikes for under $60, and electric-assist bikes for around $80.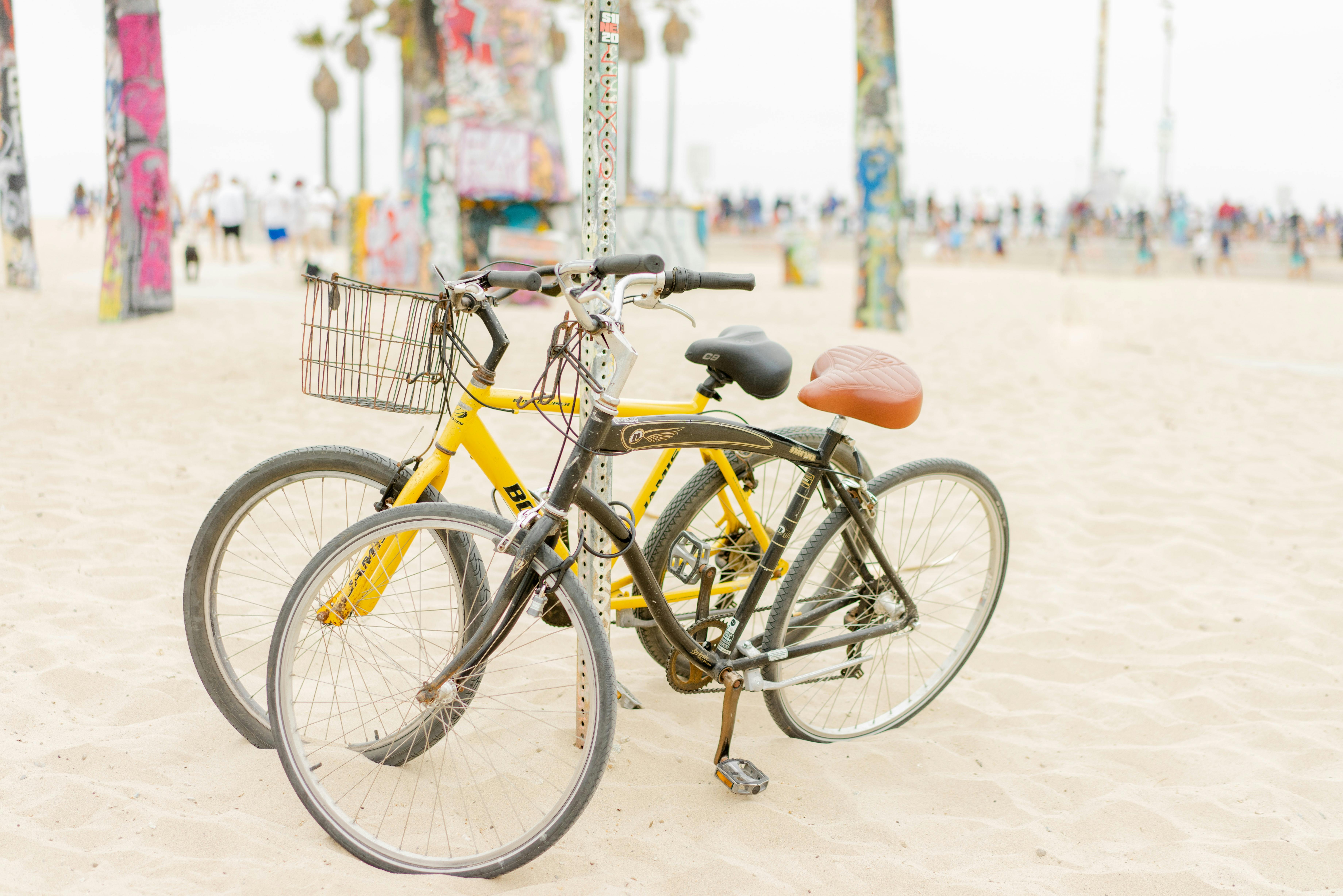 How To Get Around LA By Scooter
Whether you want to scoot around Los Angeles on a scooter, electric bike, moped, or motorcycle, LA has plenty of places to choose from. You can get a really cool moped or scooter from Vespa in Long Beach. Mopeds and scooters range from 50cc to 200cc and cost somewhere between $175 and $275 per day.

Airballingla rents you a premier phat scooter programmed with whichever tour you want. The LA tour includes Little Tokyo, Koreatown, Fairfax, and Beverly Hills. The Santa Monica Tour goes by the major attractions in Santa Monica. And the Hollywood Tour takes you to Hollywood Boulevard, West Hollywood, Rodeo Drive, and the Sunset Strip.

Believe it or not, you can rent a motorcycle for less than you pay for a scooter or electric bike. Any one of the bikes at 2 Wheels Deluxe is about $120 per day including Honda Goldwings, Indian Roadmasters, and Harley Electra Glide. Or get a Honda PCX 150 for less than $60 per day. They also have bikes, tours, and homes for rent.

So grab a scooter and spend an evening checking out all of the fun things to do in LA at night!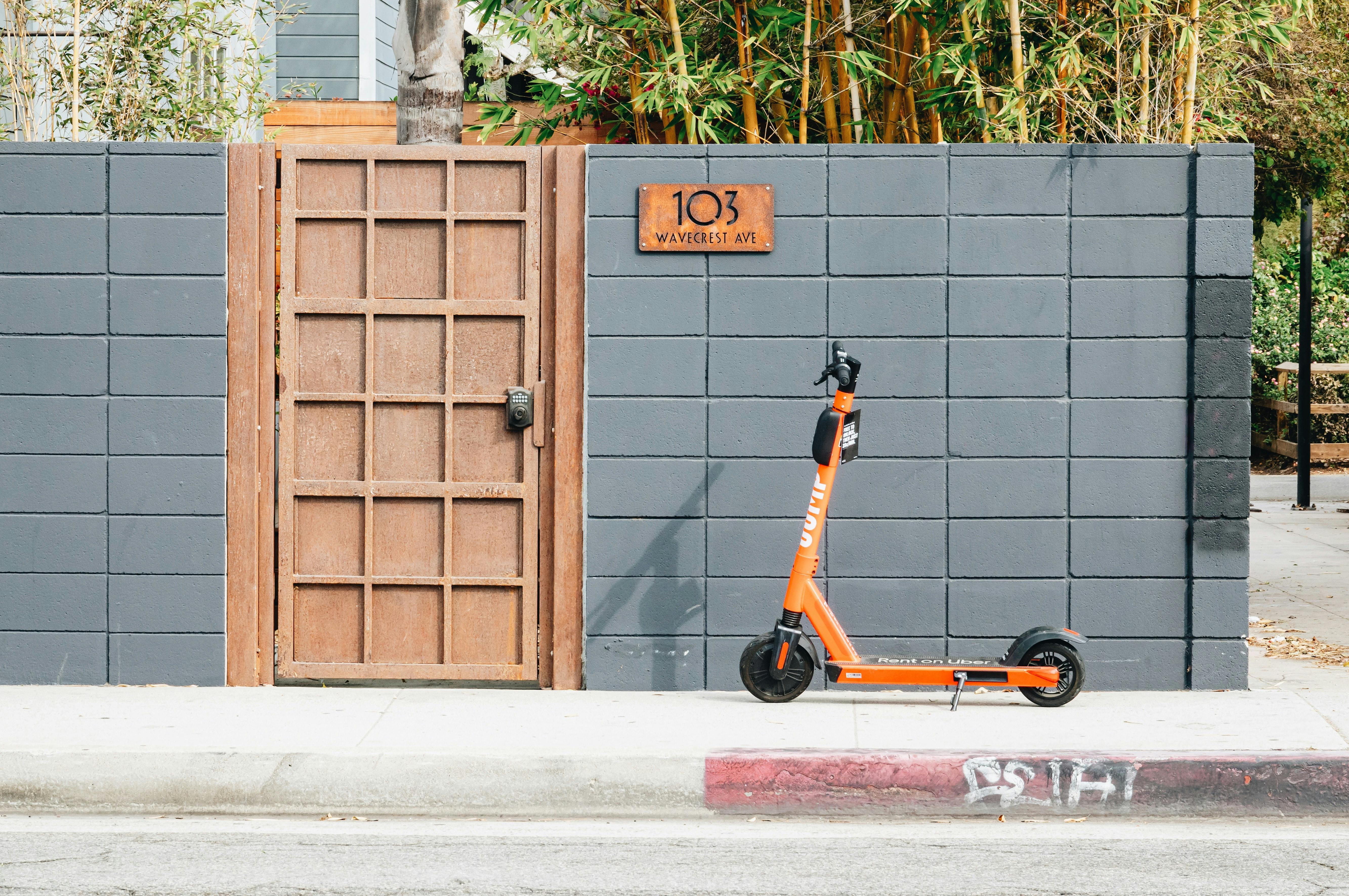 How To Get Around LA On Foot
According to Walkscore.com, Los Angeles is the 12th most walkable city in the US. The score is based on the number of pedestrian-friendly infrastructures, how many restaurants and shops walkers will pass by, and the accessibility of walking routes to name a few. Los Angeles County scored a 68 out of 100, which is actually very good.

Some of the best neighborhoods to walk around in include downtown Los Angeles, Central Hollywood, Koreatown, Westlake, and MacArthur Park. Downtown is obviously the most walkable because that is where most of the businesses are located and there are many metro stops.

Central Hollywood is a popular spot for tourists, so it is full of great LA shopping spots and eateries as well as some attractions. Koreatown is lined with grocers, quaint boutiques, spas, and unique Asian stores. Westlake and MacArthur Park are fantastic due to the park as well as the shops and eateries along the way.

Another great place to take a walk is Pico-Union, where you can see some amazing architecture as well as a lot of businesses in one area. There are no trains in the neighborhood but plenty of buses. If you enjoy street art, take a walk in the Arts District, which is between Alameda Street, First Street, Violet Street, and the Los Angeles River.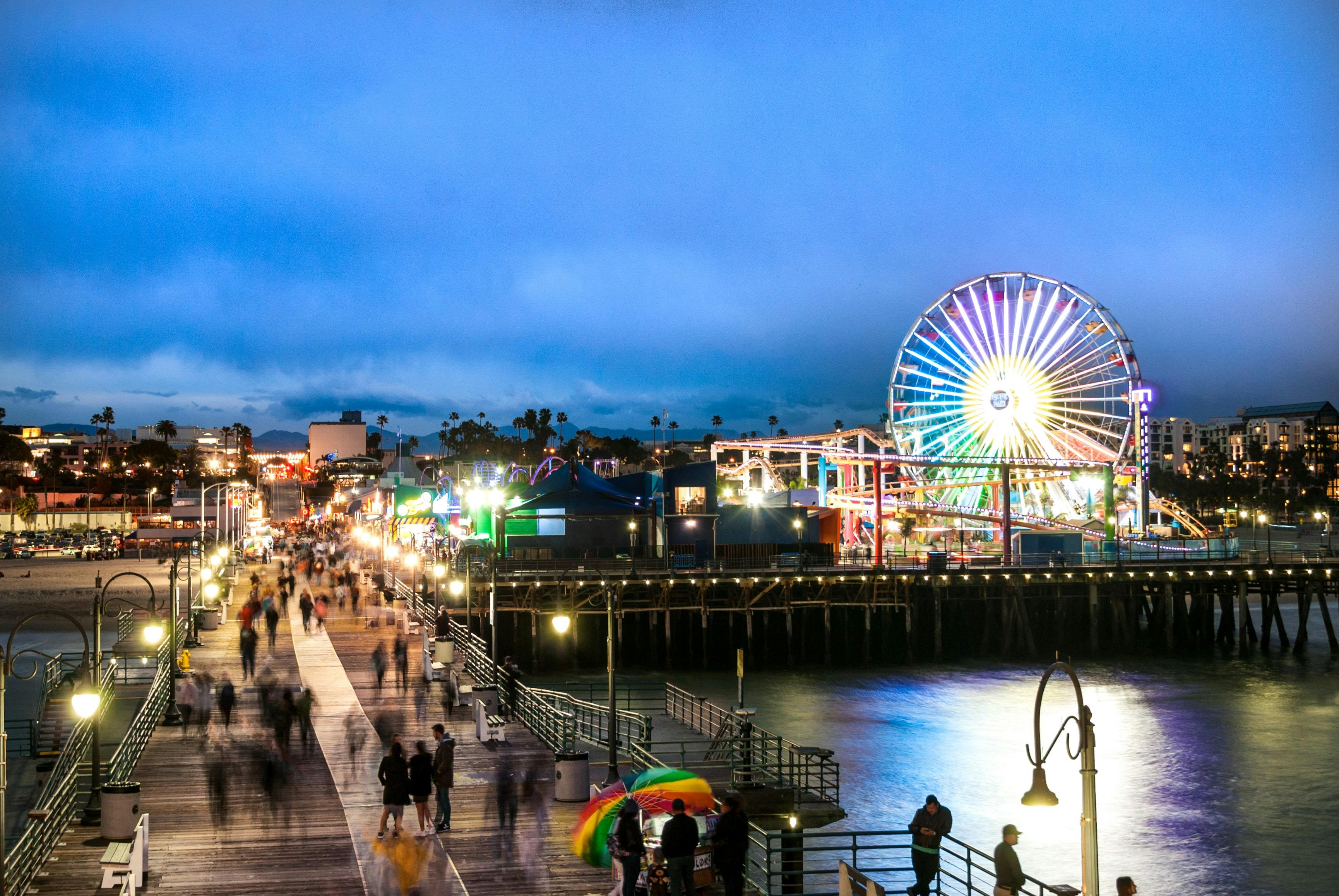 Conclusion
Remember, you do not have to choose just one of these options. If you plan to do some walking, you can also use the bus or train to help you get around. The same thing goes for bike riding. Most buses and trains have special spots for bikes. That way you will be able to experience everything that LA has to offer.