15 Unmissable Things to Do in LA at Night
Published by:

Bounce
16 December, 2021
Los Angeles is one of the most entertaining cities in the world with a variety of fun things to do on those warm summer nights. One thing about LA is the fantastic weather, which hovers in the mid-70s all year long, so those summer nights are actually around most of the year. We all know the daytime attractions, but what about the things to do at night?

The city is busy with activities all night long including nightclubs, night tours, ghost hunting walks, and even some museums that are open in the evenings. The daytime activities are so different from the nighttime activities, you will often see a completely different group of people out at night. Plus, downtown LA is full of parks, pubs, and parties to enjoy - if you're wondering how you should travel around the city, drop your bags in one of our Los Angeles luggage storage locations and check out our guide to getting around LA for more ideas.

Santa Monica Pier
Santa Monica Pier is one of the top places to go in our free things to do in LA guide. But even if you visited the Santa Monica Pier and Santa Monica Beach during the day, it is a whole different place at night. You don't have to be a kid to enjoy the fun at Pacific Park where they have dozens of rides including a thrilling roller coaster. Take a ride on the Ferris wheel so you can see downtown LA at night. It is a spectacular sight.

Besides Pacific Park, the pier is also a fantastic place to take a stroll and look at the water. You can also see a variety of marine animals at the Heal the Bay Aquarium, which used to be called the Santa Monica Pier Aquarium. Or catch your own water creatures. Grab a pole and bait from the tackle shop and fish off the pier or down on the beach. The pier and beach are free, but you may spend some bucks on the attractions.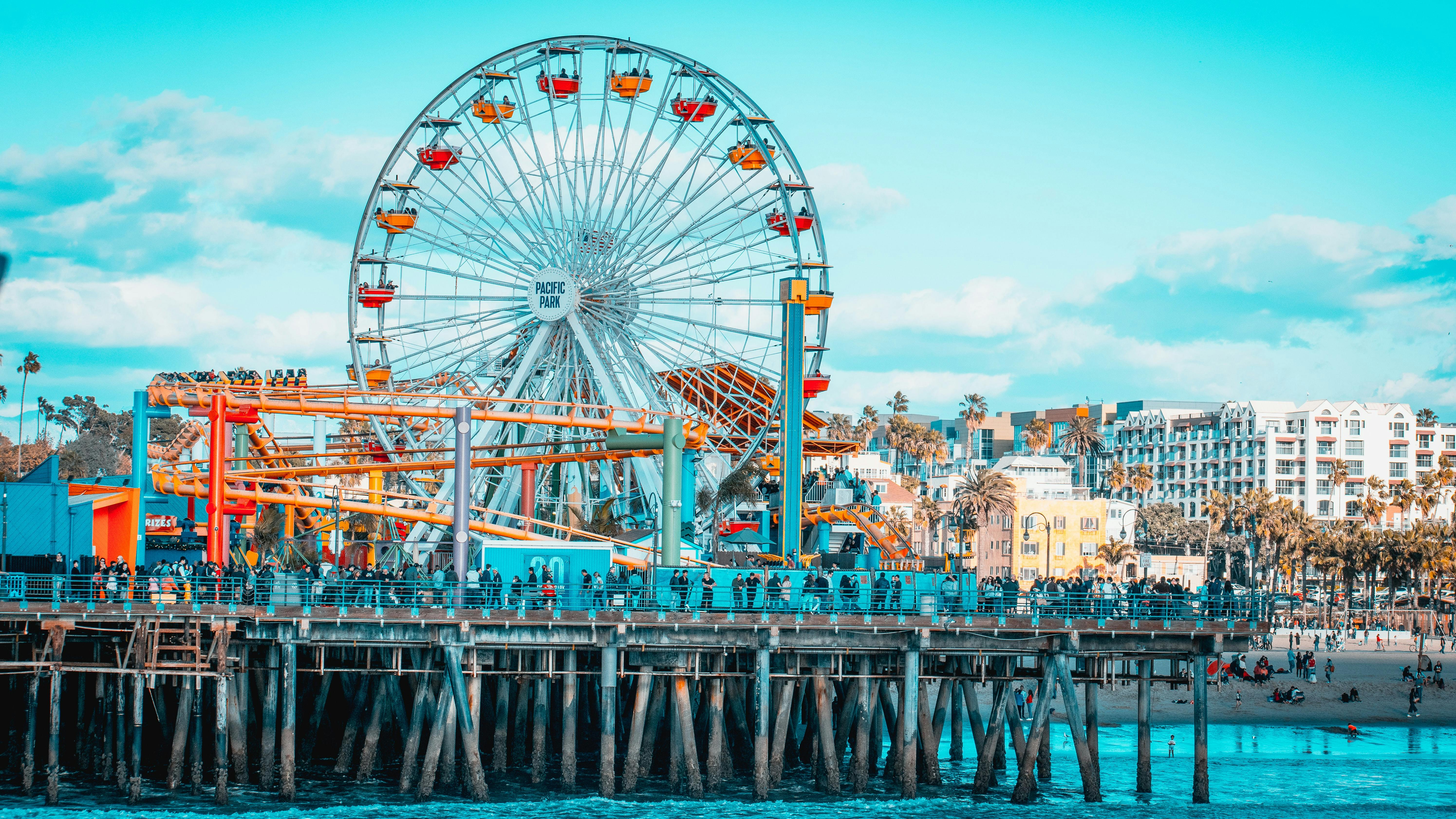 Universal Studios City Walk
Universal City Walk at Universal Studios Hollywood is a separate activity from the typical theme park. You will not have to pay to get in, but you will pay to park. This unique Los Angeles night-time event contains three blocks of shopping, dining, and having fun along the shopping promenade. You can check out over 30 restaurants, cafés, and shops as well as seven nightclubs.

The walk also includes a 19-screen IMAX theater, showing a variety of films, the 5 Towers outdoor concert with five-tower sculptures over 42 feet tall with neon lights, and a huge video monitor. You can also see a bunch of street performers, a leaping fountain, and an indoor sky diving experience.

Ghost Hunting
If you enjoy thrills and chills, check out the Ghost Hunters of Urban Los Angeles Haunted Red Line Tour. There are 13 (unlucky) stops on the night tour for about $13. You will be starting at Union Station before heading to North Hollywood and on to other sites. Along the way, you will get to hear the haunted history of Los Angeles traveling underground on the Red Line.

Some of the things you may see include a ghost car, a vanishing priest, and a bunch of other paranormal sights. If you don't like being frightened, this is not a tour you want to take, and it is not for kids. You will have to buy a Metro card unless you want to pay separately at each of the 13 stops.

County Museum
Located along the Miracle Mile area of Los Angeles, the Los Angeles County Museum of Art is open until 9 PM so you can enjoy the gallery after dark. Founded in 1961, this awesome gallery on Wilshire Boulevard is the largest art museum in the western US and it gets approximately one million visitors a year.

Ticket prices are about $25 to get in but it is worth it. You can see more than 150,000 pieces dating all the way back to ancient times. One of the most popular pieces is outside the building. The Urban Light sculpture is a collection of over 200 antique streetlights from around the area. There are also several paintings by Rembrandt, Picasso, and Monet.

Outdoor Cinema
Looking for dinner and a movie? At night? Outside? For free? Street Food Cinema hosts outdoor parties during the spring, summer, and fall at different locations around Los Angeles. Sometimes it is at Griffith Park, or it could be at Veteran's Memorial Park in Culver City, or the LA State Historic Park downtown LA.

If you cannot find it, just follow the food trucks. Every Saturday, dozens of food trucks head to whatever venue the cinema is going to be at that night. Sometimes they have concerts and other entertainment too. Enjoy some delicious food, a classic movie, and great company. This is one of the more popular free things to do in Los Angeles at night. For the full scoop on street food in LA, see our informative and appetite-building guide to the best street food in LA!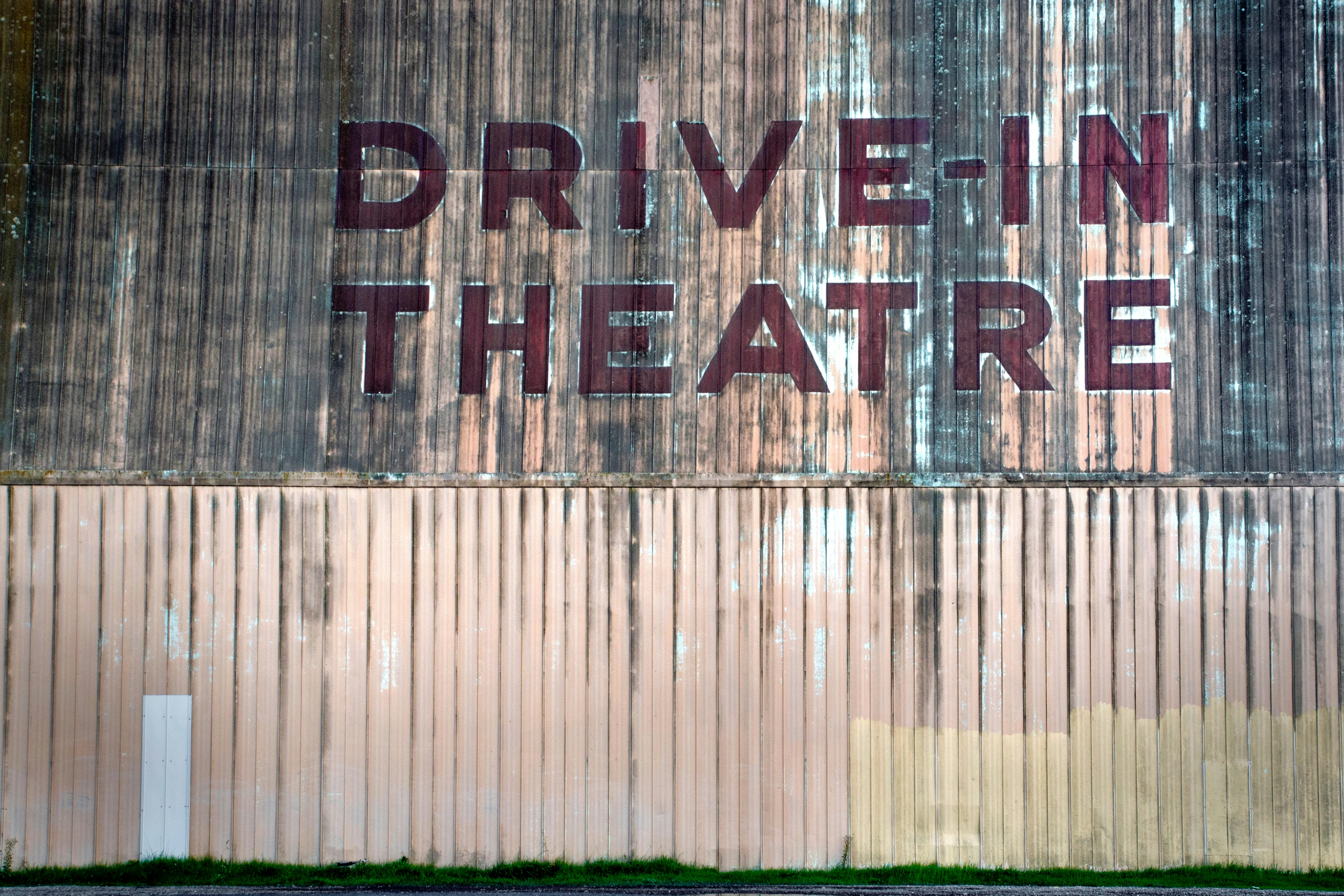 Visit the Hollywood Sign
You can see the Hollywood Sign from just about anywhere in Los Angeles. Since it was built in 1923, this famous icon has been a tourist attraction that draws people from all over the world. The 45-foot sign is about 350 feet long and you can get to it from any one of several trails that are all free.

The Mt. Hollywood Trail is an easy one, but it is 6.5 miles long so be sure to pack your walking shoes. You can get to this one even easier from the Griffith Observatory 3-mile short loop trail. The Brush Canyon Trail is a bit more rugged and is also 6.5 miles long. If you love trekking, take a look at our ultimate LA hiking guide.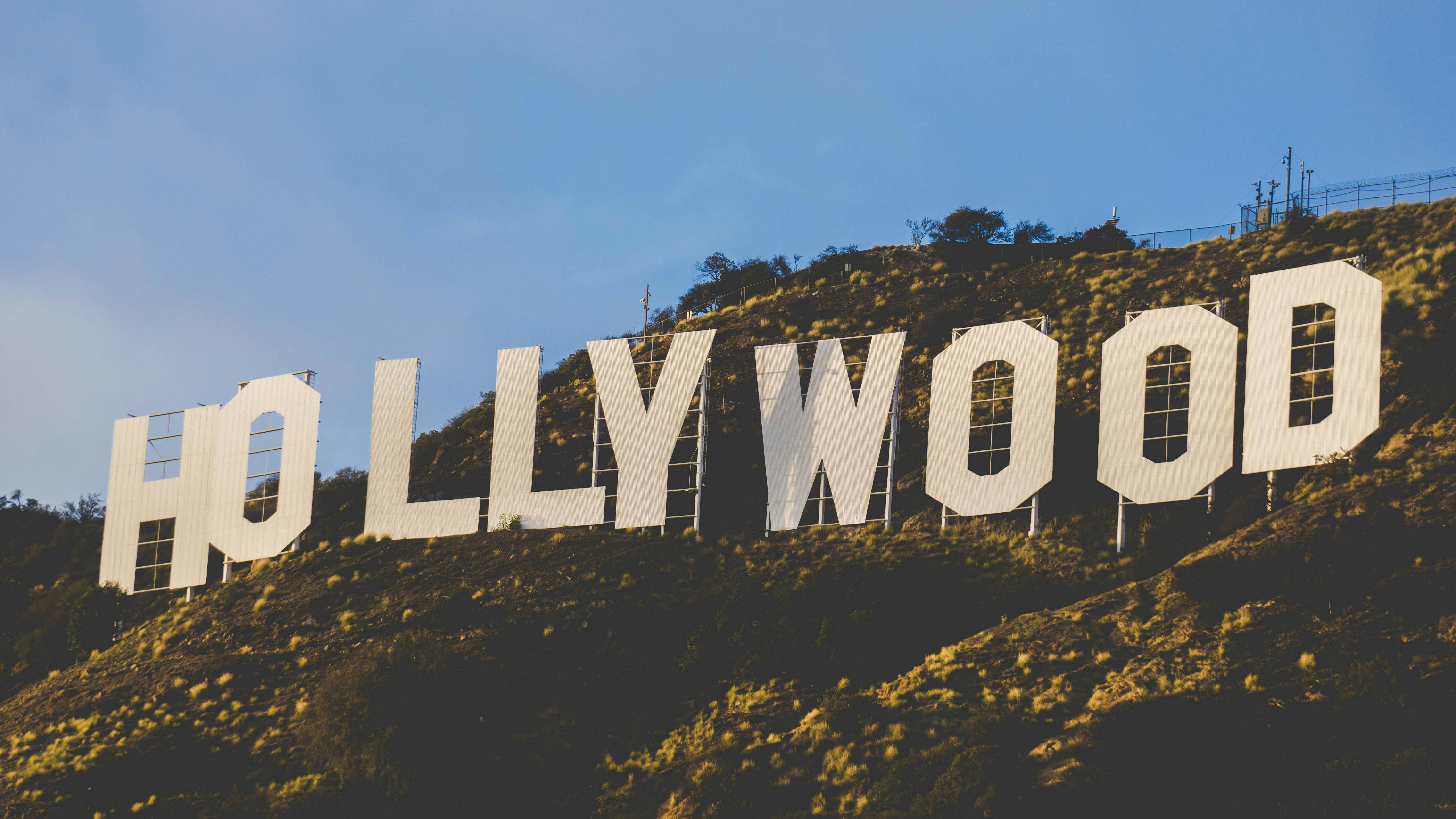 Ripley Believe It or Not!
This Los Angeles attraction is one of 32 locations all over the world featuring oddities collected by Robert Ripley over the years. Inside, you can see about 300 of Ripley's collections out of about 150,000 items. There are two floors of interesting and bizarre things to see and they are open until midnight on weekends.

Some of the most popular items include a vampire-killing kit, a cow with two heads, and a sheep with one eye. Get selfies with some of the pop culture icons, enjoy crazy illusions, and see shrunken heads. The visit will cost you just over $25 and you can explore on your own as long as you want.

Griffith Observatory
Inside Griffith Park in Hollywood, the Griffith Observatory is one of the most famous observatories in the world with a view unmatched anywhere else in LA. You get a fantastic view of the Hollywood Sign, a variety of space-related items, and it is open until 10 PM every night.

The planetarium is a popular spot at night where you can take a look at the night sky with the 12-inch Zeiss refractor telescope or watch one of their shows that take place every hour until 8:45 PM. It is free to get into the observatory, but shows are between $5 and $7.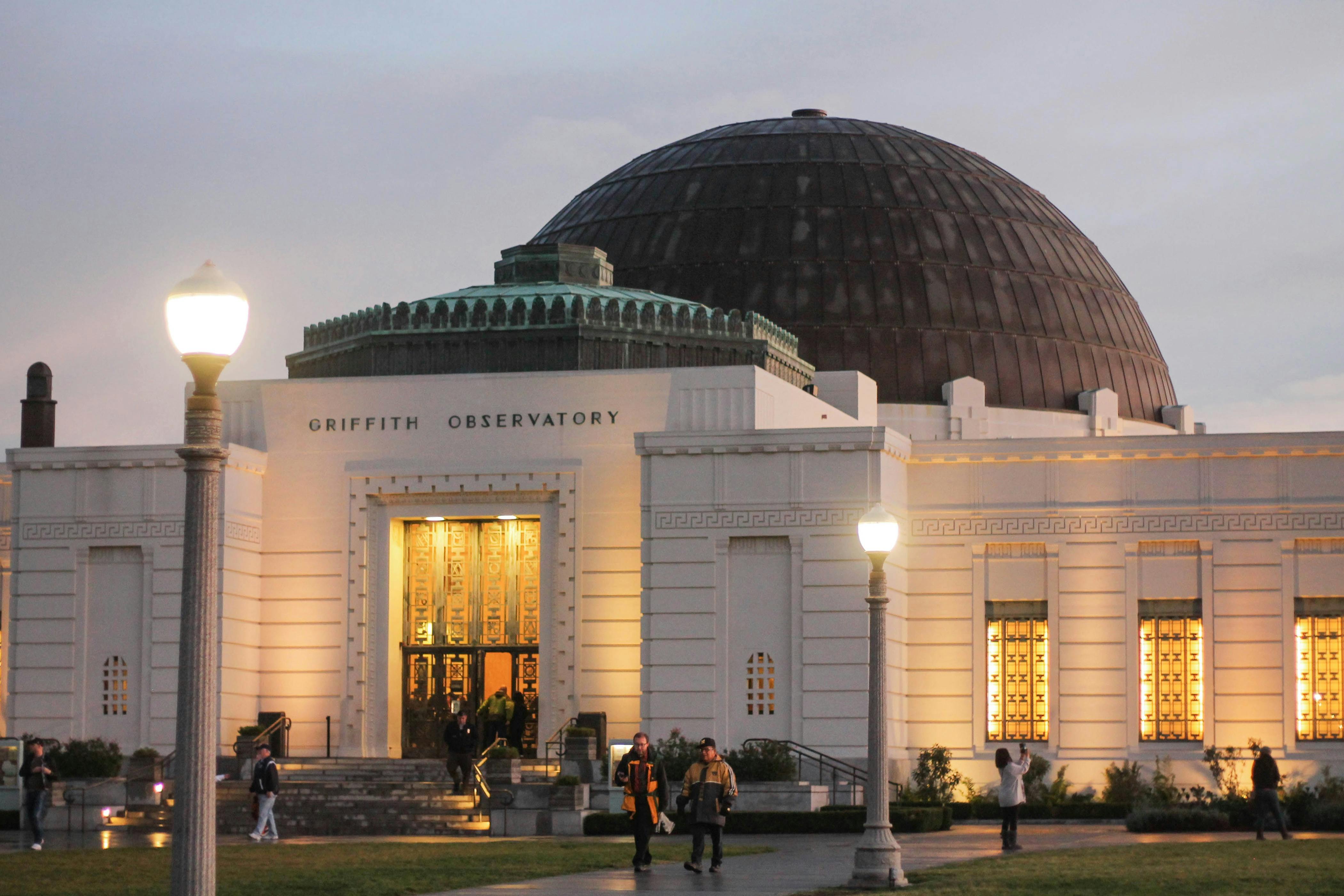 The Willows
In Koreatown, Los Angeles, there is a unique interactive performance held in a historical home. This is not just a theatrical show that you watch, this is one where you will be one of the characters like a murder mystery experience that includes a spectacular dinner and adult beverages.

As you dine and hang out with the other guests, you will also meet a variety of strange characters who will give you hints and reveal secrets to help you discover the true mystery in this production. The price isn't bad at just under $135 per person, which is less than you would pay for just the food at a nice restaurant.

Queen Mary
Take a trip to the haunted Queen Mary ship to explore and learn about the ghosts onboard. Tickets start around $25, and tours last about an hour. The ocean liner catered to famous celebrities from all over the world from 1936 until 1939 when World War II began. Some of the guests who sailed on her include Clark Gable, Greta Garbo, and the Duke and Duchess of Windsor.

This is one of the most interesting things to do in LA at night checking out what was once one of the city's exclusive star parties. But don't forget about its ghosts. You will get a tour of the ship along with the history of what is considered to be the most haunted place in the world with over 150 ghosts.

Museum of Neon Art
The Museum of Neon Art in Glendale boasts a unique collection of artworks made with neon lights. In fact, this was the first museum in the world devoted to neon art. You can see historic signs from places around the city like Grauman's Chinese Theater, Brown Derby, and Western Motel. But this is more than just a museum, it's an experience.

Besides visiting the museum, you can also enjoy one of their night tours on LA's Sunset Strip, Hollywood Boulevard, Echo Park, and Koreatown. The late-night tours are led by tour guides who point out the most important neon lights in town along with their histories.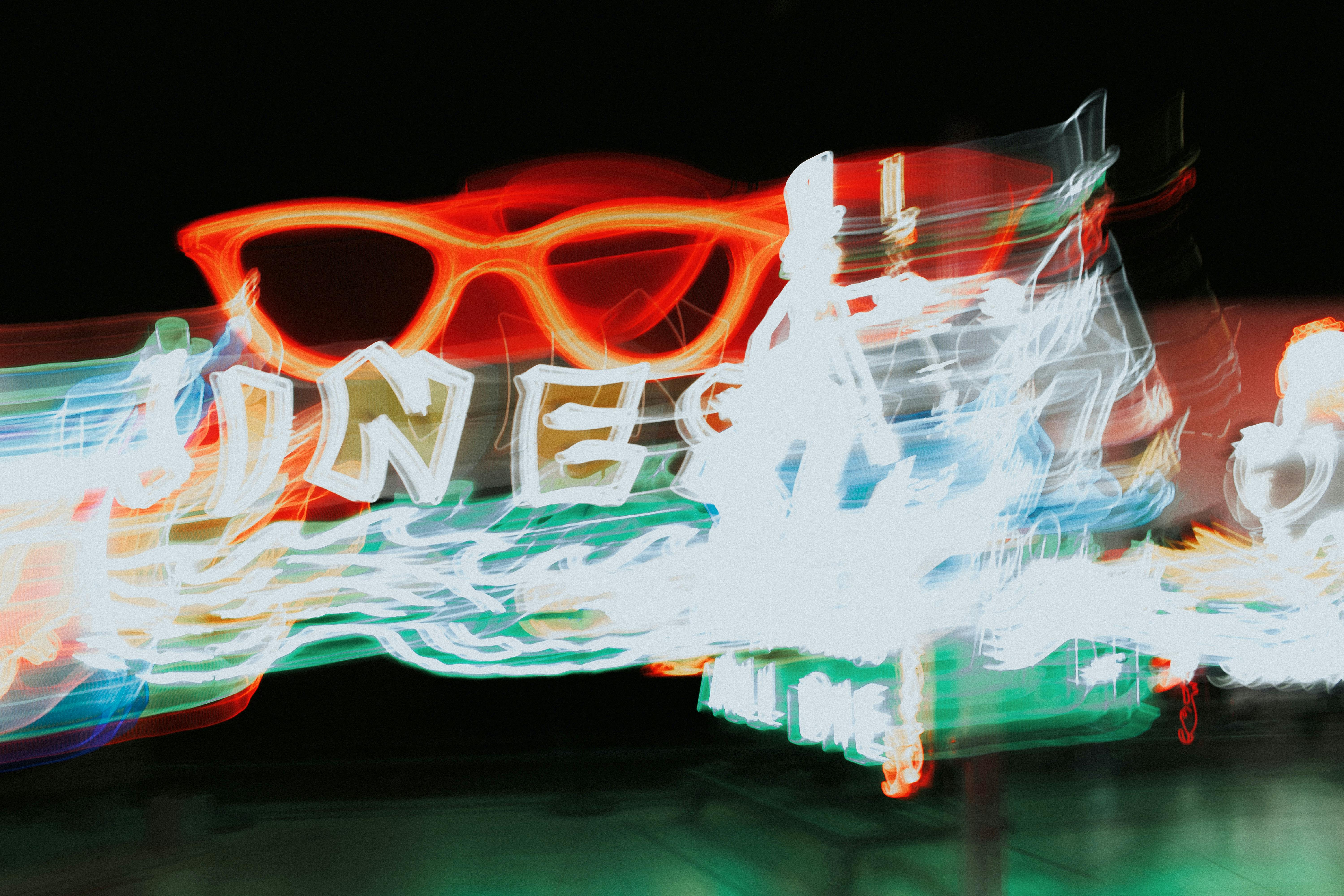 The Almighty Opp
Another fun thing to do in Koreatown at night is the Almighty Opp. This late-night performance is about as unique as it gets with a bizarre but fascinating puppet show that is definitely not for kids. This is one of those cool art pop-ups every Saturday on the corner of Elmwood and Western at 9 PM.

The performance is completely free, and you do not need tickets, but get there early because this popular attraction draws a huge crowd. The strange puppets with gnarly faces and dirty teeth do a lot of swearing and screaming, so this is not for someone who is easily offended.

Madame Tussauds Hollywood
For about $30 you can get up close and personal with 100+ famous celebrities at Madame Tussauds on Hollywood Boulevard. If you came to LA to see the stars but cannot find any, this is where to go. Get selfies with Leo DiCaprio, Beyonce, Lady Gaga, and even Justin Timberlake.

Besides the real stars, you can also see characters like ET, Iron Man, Spiderman, and Edward Scissorhands. Sure, they are wax figures, but they look real so go ahead and post your pics on social media and see if your friends can tell. There is even a Marvel 4D movie, VR room, and Jimmy Kimmel Live.

Walk of Fame
To see some different kinds of stars, keep heading east on Hollywood Boulevard and you can see over 2,600 stars in the sidewalks along Hollywood and Vine. It's just a little over a mile to see all of them, so it is not a long hike. You can enjoy this attraction anytime and it is completely free.

See stars dedicated to a variety of actors, musicians, and even fictional characters like Alvin and the Chipmunks and Lassie. Some of the most popular stars are Jennifer Lopez, Pink, Elvis, and Mickey Mouse. Don't forget to bring your camera.

Do you have the kids along? For things to do in LA with the kids, read our handy guide!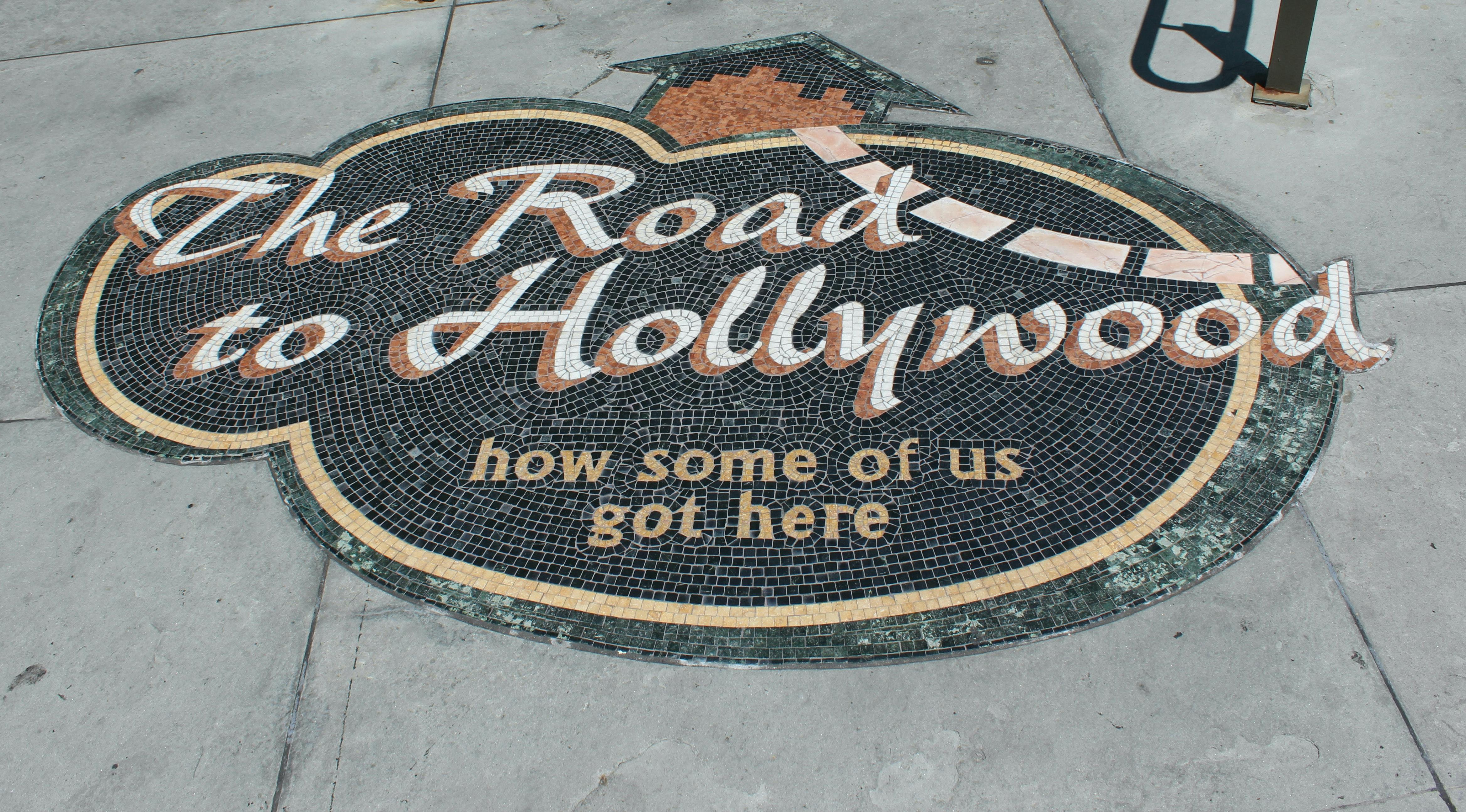 Party All Night on Sunset Strip
This section of Sunset Strip in West Hollywood contains a plethora of nightclubs, bars, theaters, and other sorts of cool hangouts. Check out the Whisky A Go-Go for some midget wrestling or try an Old Fashioned on tap at the Den. If you want to see something hilarious, the Comedy Store is for you.

And you can satisfy your late-night cravings at any of the 70+ eateries including Mel's Diner, Wahlburgers, and Sushiya. You can even enjoy a dip in one of the rooftop pools or enjoy a concert at the Hollywood Bowl. Prices vary from a few bucks to hundreds of dollars depending on where you go.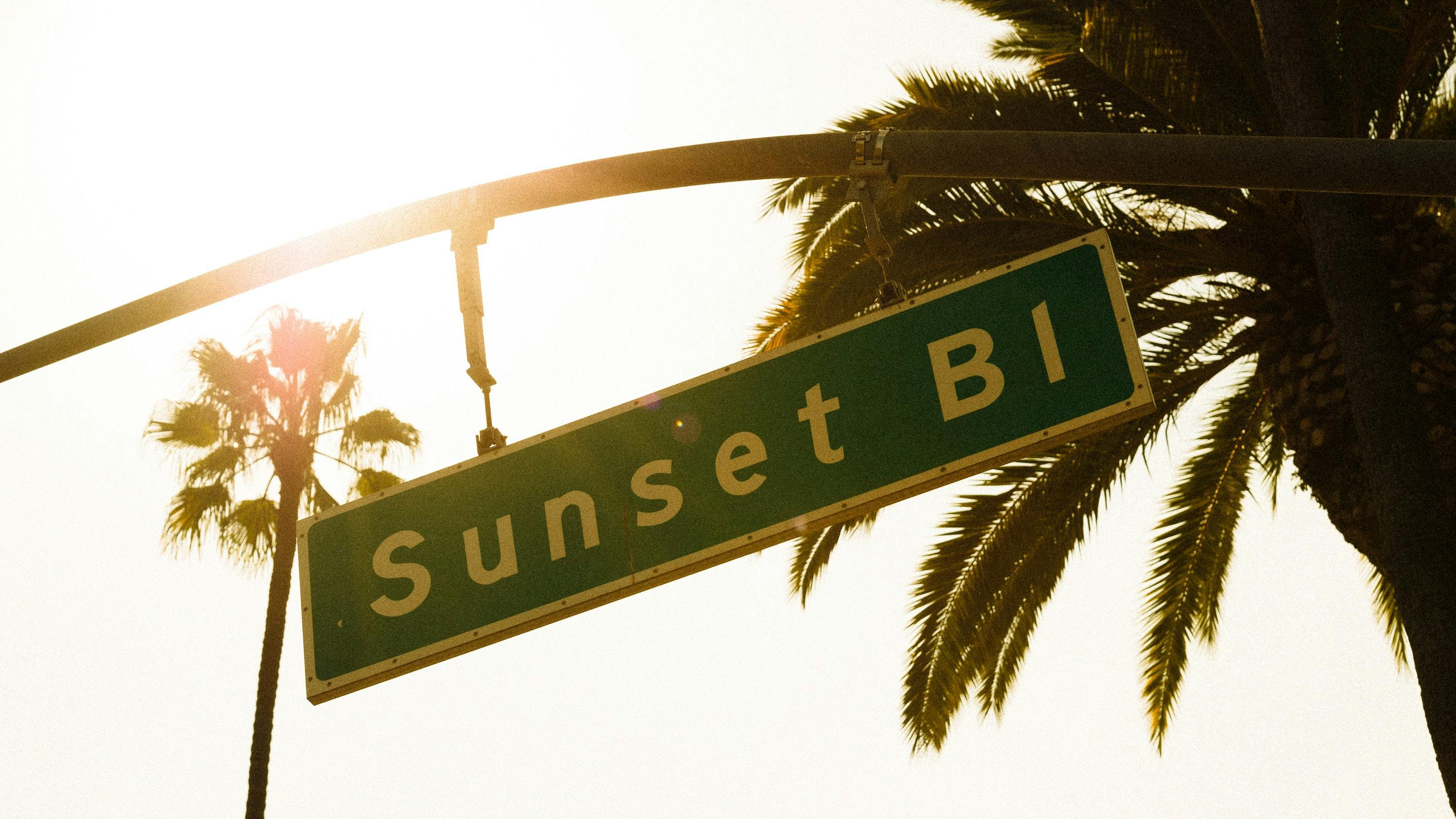 Conclusion
Whether you want to enjoy a casual walk along the pier, see ghosts on a ship, or hike to the Hollywood Sign, you can do all that and more in Los Angeles at night. Grab some donuts at a late-night diner or a drink at one of the clubs on the Sunset Strip. But be sure to check out some of the other attractions in Los Angeles during the day, too. Sleep in, enjoy one of the best brunches in LA, and explore under the sun!