5 beaches near Marseille: Where to go for sun, sand, and surf
Published by:

Bounce
1 May, 2023
Marseille may be the second largest city in all of France, but that doesn't mean it doesn't have its share of beautiful beaches. Located right on the Mediterranean coast close to the stunning Calanques National Park, the best beaches near Marseille are some of the best beaches in the whole country. With miles of stunning coastline that varies from sandy shallows to pristine rocky coves, Marseille beaches provide everything you need for a beach vacation without going far from the city.

If you want to sample some of that French Riviera lifestyle for yourself, Marseille is the perfect place to do it. The Mediterranean waters at the edge of the city are calm and perfectly warm for swimming right throughout the summer, and you'll find amazing beaches even within the city itself. Plus, if you're willing to go just a little further, the best beaches near Marseille can give you everything you need for a memorable time at the water's edge. Marseille's Gare St Charles train station can help you reach some of the best beaches in the region.

Drop off your bags at a luggage storage in Marseille and bring only what you need to enjoy these beautiful beaches. Traveling light will make it much easier to have a great time on the best beaches near Marseille.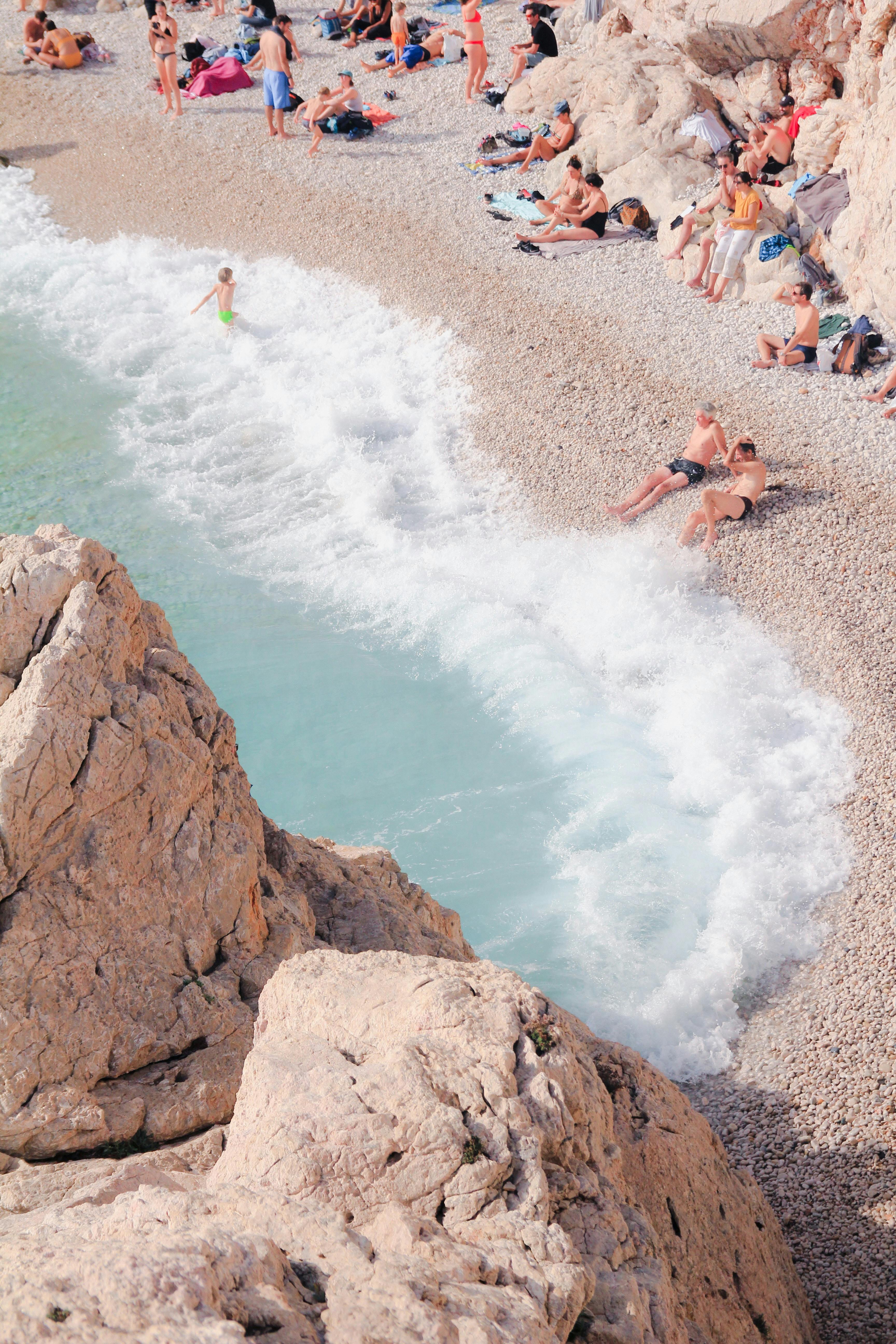 Plage des Catalans
If you want to enjoy a day on the beach and still be close to the city, this popular location is hard to beat. It may be a long way from here to Catalonia, but Catalan Beach is one of Marseille's best-known and best-loved urban beaches. This beautiful sandy beach is easily reached from just about anywhere in the city, and it makes the ideal place to take a break and cool off on a summer's day with a swim in the crystal-clear waters of the Mediterranean Sea. Because of its proximity to the city, you shouldn't expect to have this beach to yourself, especially during the busy summer season. However, its popularity also means there are tons of amenities like bars and restaurants, so it's easy to spend the whole day here and have everything you need close at hand.

Travel distance from Marseille
Plage des Catalans is one of the most accessible sandy beaches near Marseille, lying just west of the Vieux Port. You can easily walk to Plage des Catalans from the Old Port of Marseille in around 20 minutes. You can also get there from St Charles train station by taking the Metro line 1 to Vieux Port station, then taking bus route 83 from there for a journey time of around half an hour.

Activity recommendations
Swimming: In the hot summer, the bright blue waters of Marseille beaches can be too tempting to resist. Cooling off from the heat of the city with a relaxing swim is one of the top reasons to come to Catalan Beach, and the soft sand that slopes gently into the water makes this an ideal place to splash around and cool off. There are changing rooms and showers available to make swimming easier, and this entire beach is open to the public, with no private beach area here. Swimming in these beautiful waters with a view out to the islands off the coast is an unforgettable Marseille summer experience.

Diving: If you prefer to spend your time underwater, Plage des Catalans is the perfect place for that. Just off the coast, the Musée Subaquatique de Marseille provides an astonishing underwater art museum that makes this one of the very best Marseille beaches for diving. There are plenty of businesses in the area that can take you to visit this museum and get you certified for diving, and the great water clarity here makes this an unforgettable experience. One hundred meters out from the shore and around five meters under the surface of the water, you can also see the museum by snorkeling if diving isn't your thing.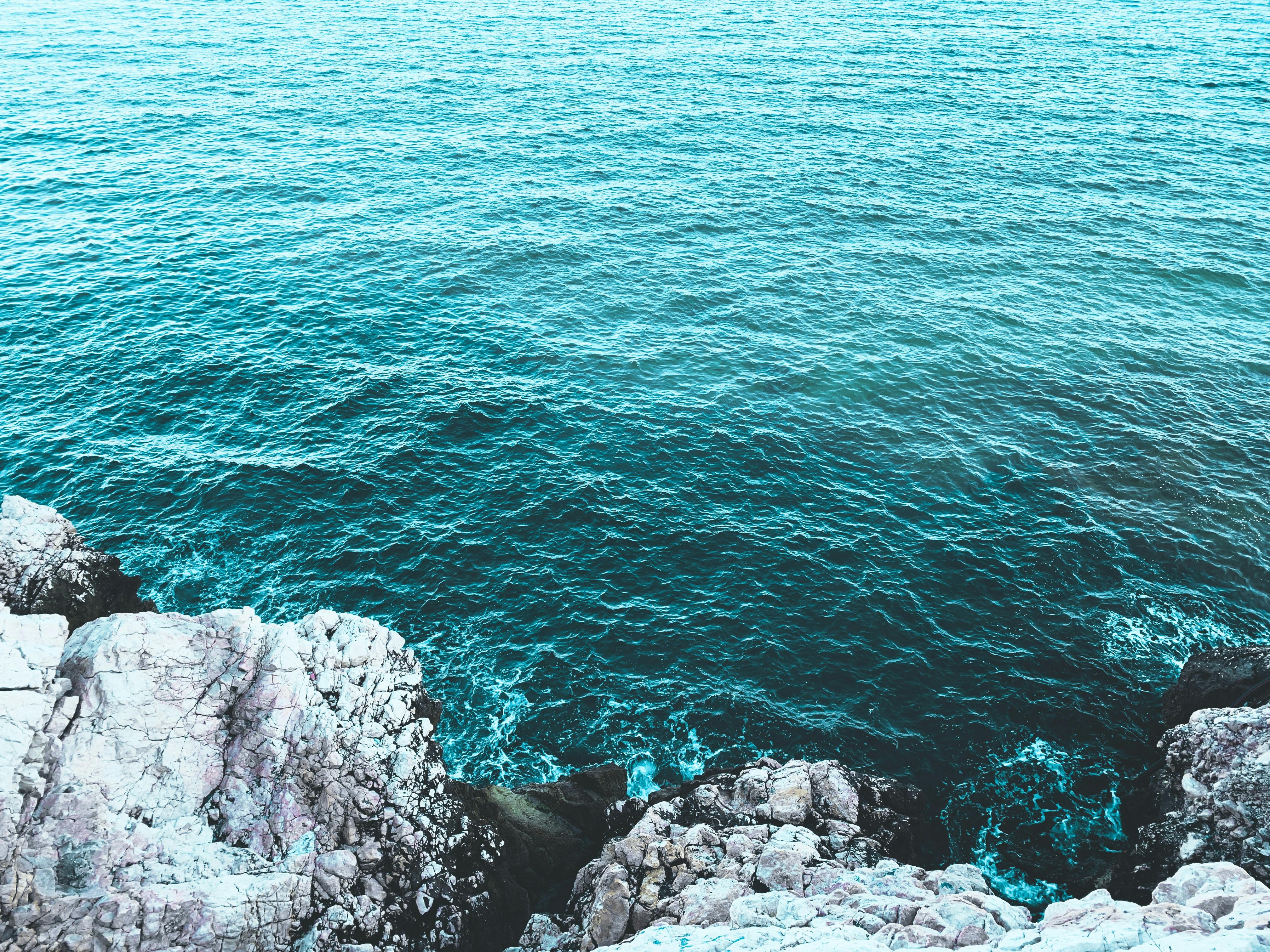 Plages du Prado
This collection of artificial beaches has a little something for everyone. Located just to the south of the city, the Plages du Prado offer stretches of beautiful sandy beaches combined with grassy areas and sheltered locations for swimming that make them excellent for family trips to the beach. Plus, there are lots of things to do in this suburban area, so you could spend days visiting these Marseille beaches and never get bored.

Travel distance from Marseille
You can reach the Plages du Prado from Marseille St. Charles with a drive of around 18 minutes. Alternatively, you can take bus route 19 from Périer Metro station to the beaches, and it will drop you off right in the middle of a bunch of them.

Activity recommendations
Windsurfing: Thanks to constant sea breezes from the Mediterranean, this is more than just a great place to cool down. It's also the perfect location to try windsurfing, and you'll find many local businesses that will provide you with equipment and training if you've never windsurfed before. These are some of the best beaches near Marseille for anyone who wants to stay active, as there are lots of different ways to enjoy these beaches, and you can pick your favorite Prado beach according to what you like to do.

Skating: For another way to stay active, check out the Prado skate park right next to the beach. Bring your board along or rent one in the city to try your skills at the skate park that couldn't ask for a more spectacular backdrop. And if you're looking for more ways to stay active, there are also beach volleyball courts and plenty of hiking trails in the nearby park to enjoy.

Museums: Ordinarily, you don't usually think of museums as part of a beach trip, and you certainly don't expect to have multiple options for museums on a single beach. But after all, this is France.

The main Prado beach is backed by Borely Park, home to Borely Chateau - Marseille Museum of Decorative Arts, Earthenware, and Fashion. The title might be a mouthful, but this museum located in an 18th-century château is a fascinating place to visit and appreciate the evolution of the decorative arts. It's also free to visit, which makes it a great place to shelter if the weather takes a turn, and you can also enjoy the nearby Marseille Botanical Garden, which is also located in Borely Park.

A little further inland and about a half-hour walk from the Prado beaches, you'll find Marseille's Museum of Contemporary Art or MAC, an incredible collection of art from the 1960s onwards that will expose you to the latest movements in the world of visual art and allow you to experience some culture while enjoying the beach.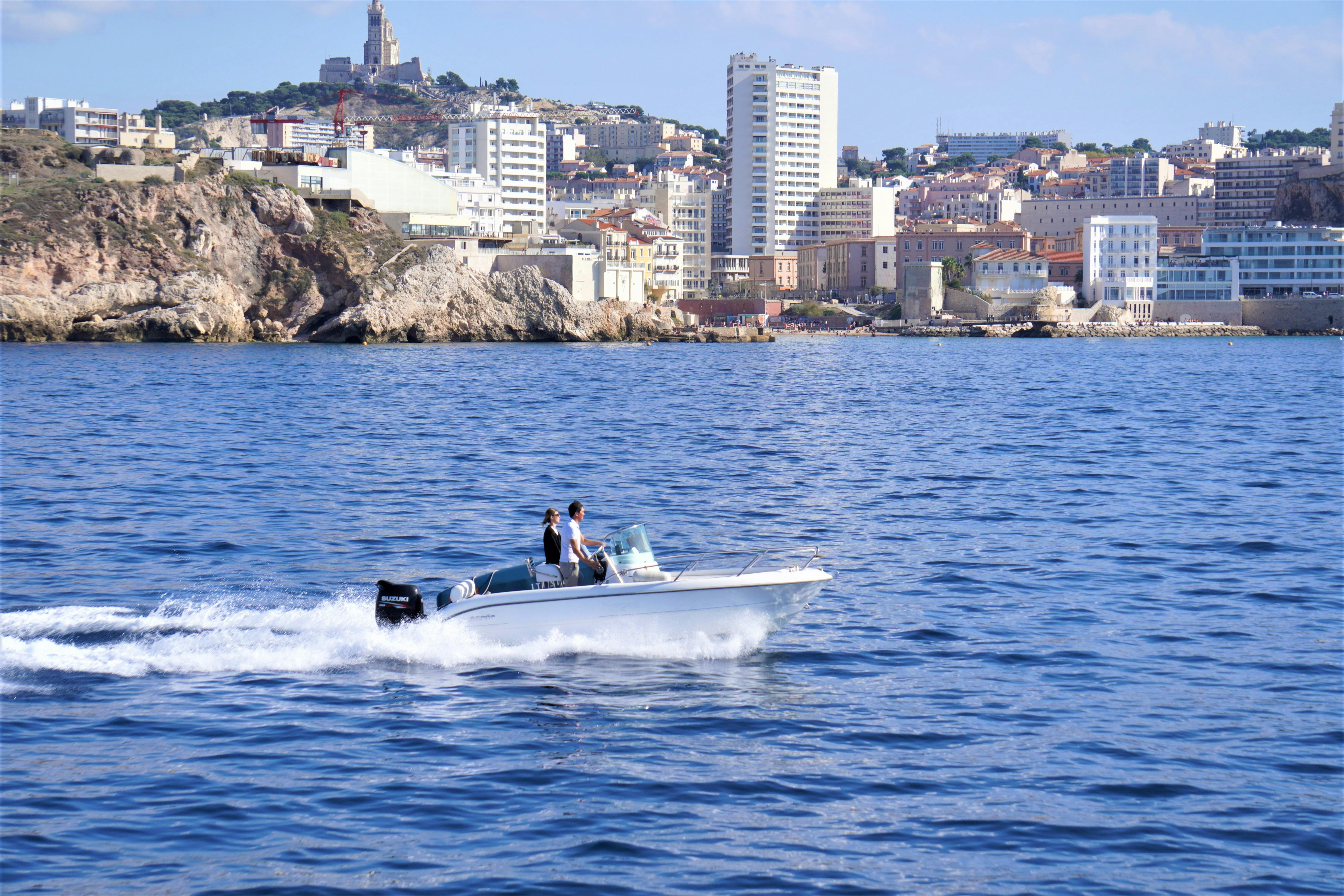 Plage du Prophète
A natural sandy beach surrounded by the rugged cliffs typical of Marseille beaches, Plage du Prophète offers a small but beautiful beach that is close to the city that provides a more laid-back experience than you'll generally find at Plage des Catalans. With plenty of bars and restaurants in the area, this is one of the best Marseille beaches to come to if you want to enjoy a waterfront view. And while the small size of the beach means it can get crowded in the summer months, if you can get here early and stake out a spot, you can easily spend the whole day enjoying this lovely location.

Travel distance from Marseille
Around seven kilometers from St Charles, it only takes a 20-minute drive to reach Plage du Prophète. You can also get here by public transportation, with city bus route 83 bringing you right to the beach itself.

Activity recommendations
Swimming: This small beach is perennially popular with Marseille families thanks to its shallow waters and soft sand. During the summer, there are lifeguards on duty, and the roped-off swimming area makes a great place for kids and adults alike to get into the water.

Food: Just above this beautiful beach, you'll find some incredible restaurants. If you want to dine with a sea view, there are few better places in the city to do it than this, so bring your appetite with you when you visit this iconic location.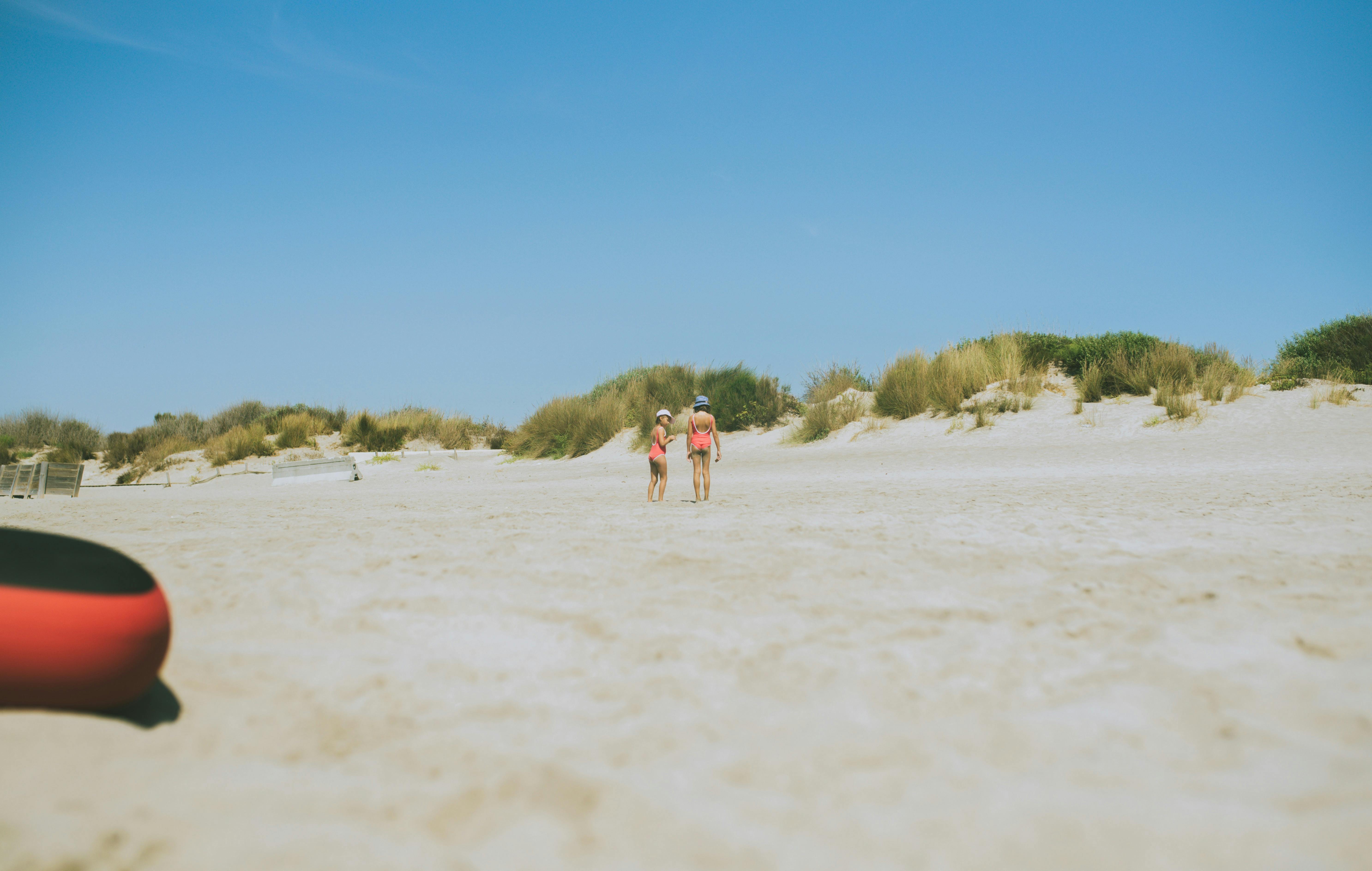 Plage de la Lave and Plage de la Batterie
The majority of Marseille's beaches lie south of the city in the direction of the legendary Calanques National Park. However, the Estaque region bucks that trend. Located on the far side of Marseille's busy port, this area is home to some great beaches that are often less well-known than their southern counterparts, including the little gems of Plage de la Lave and Plage de la Batterie.

Travel distance from Marseille
It's around a 22-minute drive from the railway station to these beaches. You can also get here on public transport, but it will take closer to an hour to make the journey.

Activity recommendations
Swimming: Like many of the best beaches in Marseille, these beaches make excellent locations for swimming. Surrounded by breakwaters designed to protect the port, these beaches offer shallow calm water that can get very warm in the summer. They are also generally less busy than the better-known beaches to the south, so even in the height of summer, you have a good chance of finding your own space here.

Kayaking: This port area is a great location for water sports. There are several businesses around here that can rent you kayaks or standup paddleboards so you can explore the crystal-clear waters. Make sure to stay away from the busy port and head further north along the rocky coast to get a completely different experience of this bustling city.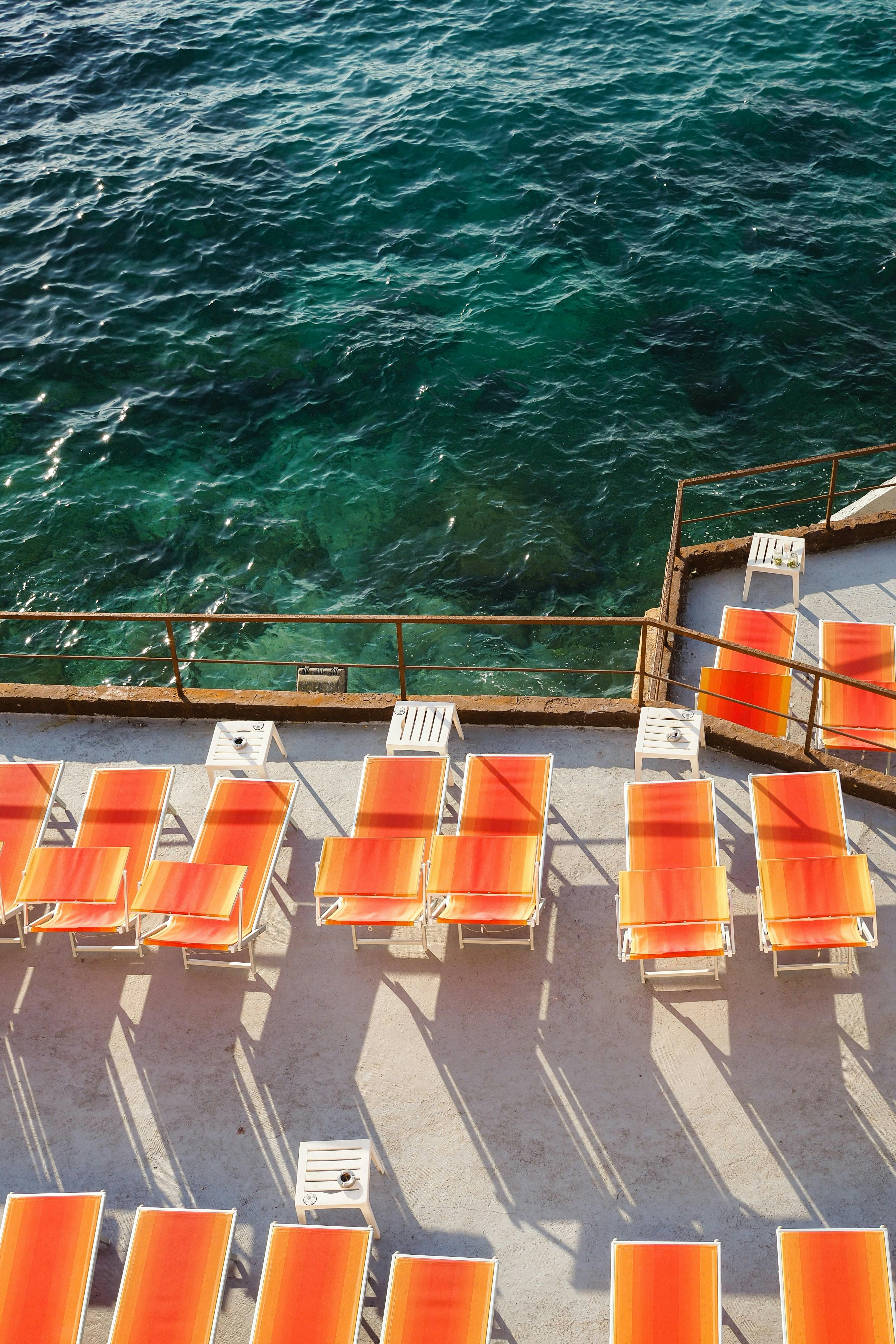 Plage de la Pointe Rouge
A popular hotspot for beach activities, Pointe Rouge is not a place you have to worry about getting bored. Located to the south of the city next to a beautiful marina, this beach lies on the way to Calanques National Park and can be a great place to visit before seeing that popular location for yourself.

Travel distance from Marseille
It's about 10 km from St. Charles train station to Pointe Rouge beach. Expect to drive around 20 minutes. You can also take bus route 19 from Castellane Metro station, and the bus and Metro combined won't take you more than around half an hour, depending on transfers.

Activity recommendations
Jet skiing: There are several businesses in this area that will rent you jet skis to explore the ocean waves or take you on a guided tour to see some of the best scenery in the area. Don't worry if you've never tried the sport before, as it's easy to get the hang of, and a knowledgeable guide can help you out. Zipping along the waves on a powerful jet ski is a great way to have some fun on your vacation and see more of this beautiful coastline.

Boat trips: This is a truly beautiful coastline to explore, and the Pointe Rouge Marina is the embarkation point for some great boat trips to see what it has to offer. Journey to the islands just off the coast of Marseille, or head further south to the edge of Calanques National Park on a relaxing boat ride.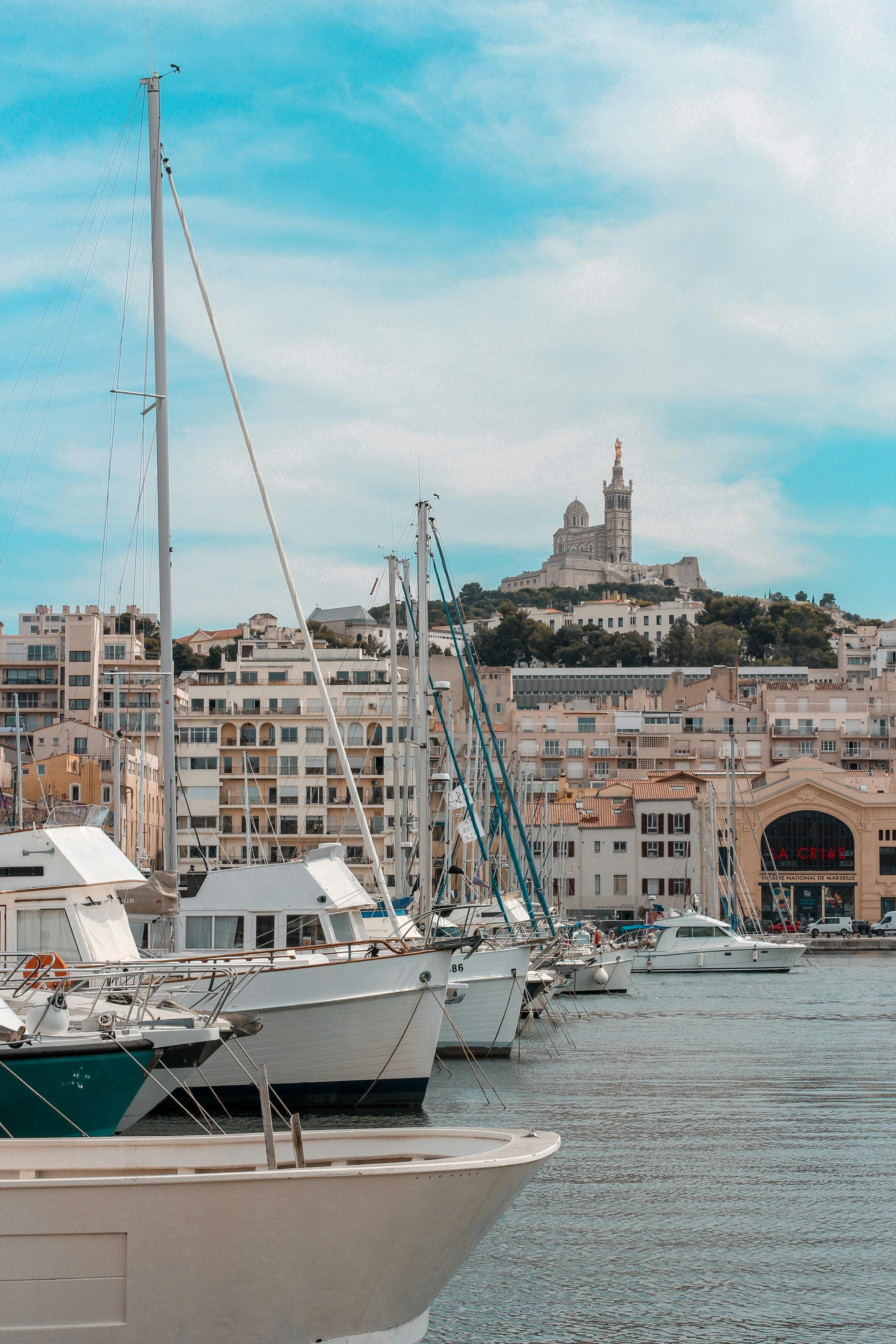 Conclusion
You don't have to go far from Marseille at all to enjoy some beautiful beach days, and if you're looking for things to do in Marseille on a budget, these urban beaches can provide great activities for very little money. But with Calanques National Park and the famous Cassis beaches so close to the city, the best beaches near Marseille also make incredible destinations for weekend trips from the city.

Leave your bags behind at a convenient Marseille luggage storage and get ready to enjoy some of the greatest beaches the south of France has to offer.