Where To Stay In Palermo: The Ultimate Neighborhood Guide
Published by:

Bounce
1 March, 2022
As the capital and most populated city of Sicily, historic Palermo has some major attractions to offer visitors. This city is all about historic monuments, having been founded back in the eighth century BCE. But along with the fascinating buildings of the historic center, Palermo also offers incredible food, lively street life, unmissable things to do at night, and stunning natural scenery. This brightly colored town has something to offer just about everyone.

If you're wondering where to stay in Palermo, you'll find a wide range of options from luxury hotels in central Palermo to laid-back guesthouses in the suburbs around the city. And where you choose to stay in Palermo will be influenced by what you want to explore while you're in the city. For that reason, it's a good idea to have a general sense of the diverse neighborhoods of the Sicilian capital.

Wherever you choose to stay, you'll have a much easier time if you take advantage of Bounce luggage storage in Palermo. Bounce offers luggage storage in downtown Palermo and in hundreds of cities around the world, so you can rest assured knowing you'll always have a place to leave your things.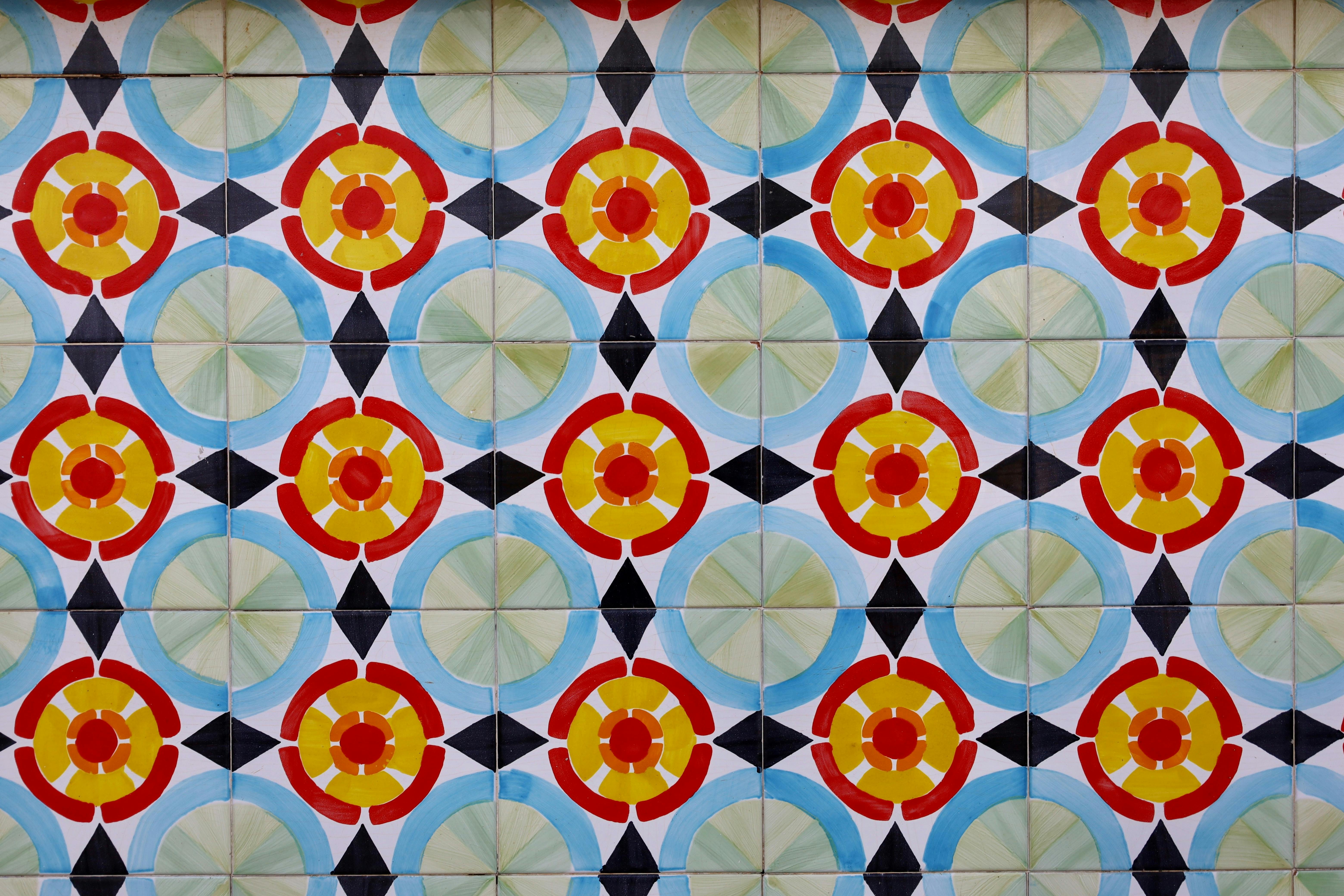 Where to stay in Centro Storico
First up is the historic center of Palermo, known in Italian as the Centro Storico. If a central location is important to you, your search for where to stay in Palermo may well end here. The Old Town is home to many of the city's main attractions, including Palermo Cathedral, the Diocesiano Museum, and Piazza Pretoria. With so many historic buildings all within walking distance of one another, this central location is perfectly located for anyone with an interest in history. Palermo Central Train Station lies just to the south of the Centro Storico, so you'll also be ideally placed to take advantage of public transport in the city. The airport bus connects Palermo Airport to Central Station, so you won't have a difficult time reaching the city center.

Historic Palermo has plenty of major attractions, but there's more here than just medieval buildings and antique shops. The tiny streets of the bustling heart of the city are jampacked with restaurants, bars, cafés, and some of the best hotels in Palermo. That makes downtown Palermo one of the best places to stay for night owls and foodies as well as history buffs. And just about everyone will appreciate the ease of reaching this area thanks to the airport shuttle.

That's not to say there aren't a few downsides to staying in the city center. One is price. Rent costs more here than it does in other parts of town, so you can expect to pay more in hotel charges, too. Additionally, if you're looking for peace and quiet, this may not be the best place to find it. The ancient streets throng with tourists, especially during the summer season, so if you're looking for somewhere to relax, this may not be the best area for you. But if having easy access to the main attractions of the Old Town within a short walk is important to you, you could do a lot worse than staying in the Centro Storico.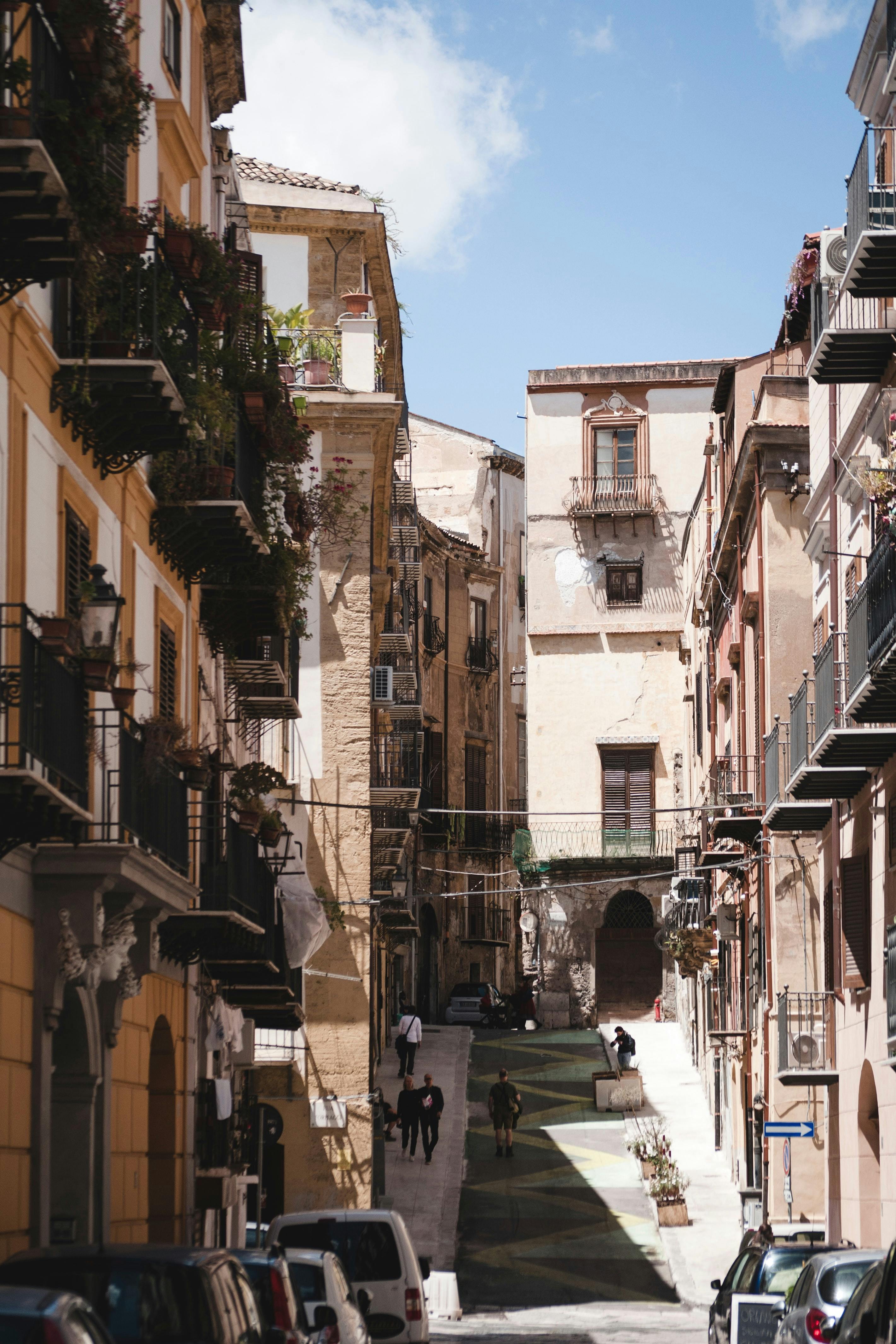 Where to stay in Il Capo
With a name that translates as The Boss, you'd expect a certain swagger to this neighborhood of Palermo. And you'd be right. Il Capo borders the Centro Storico, beginning more or less on the north side of Palermo Cathedral. The neighborhood shares its name with the Capo market, one of the main historic markets of Palermo that makes a fantastic place to visit to browse fresh fruit and vegetables, souvenirs and gifts, and (probably) knockoff designer items. It's also an excellent place to soak up the lively atmosphere of this vibrant city. The market gives you a glimpse of what real life in Palermo is all about, and whether you buy anything or not, you'll have a great time just soaking up the vibe in this area.

Because of its proximity to the Old Town, Il Capo is only a short walk to many of the main attractions in the historic center. Plus, this neighborhood contains some impressive attractions of its own, including the Teatro Massimo and the aforementioned market. However, it retains a more authentic vibe than the Centro Storico. Take a stroll past Teatro Massimo on a summer evening and rub shoulders with the locals or shop for produce in the market, and you'll feel like a local yourself. This is where to stay in Palermo if you're looking for a mixture of top tourist attractions and lively local life. You can also find a good range of hotels here, along with some fantastic restaurants.

Where to stay in New City
In an old town like Palermo, new is a relative term. Palermo's New City begins to the north of Teatro Massimo, and was mostly laid out in the 19th century after the city walls were demolished to make space for the new network of streets. That means New City doesn't have the ancient monuments you'll find in the city center, but it's not without historic charm of its own. This is possibly the best area in Palermo to go shopping, as you'll find a wealth of well-known brands and boutique stores along Viale della Liberta. As one of the more upscale neighborhoods of the city, you'll also find plenty of charming bars and enticing restaurants that offer a more luxurious atmosphere than you're likely to find in Il Capo. This is also a good neighborhood if you're looking for the best brunch in Palermo and a more trendy vibe.

New City is a great place to stay in Palermo if you're interested in shopping, dining, and luxury hotels, and you don't mind being a little distance from the historic city center. Don't forget that it's still perfectly possible to walk from this neighborhood into the historic heart of the city, too. It will just take a little longer - maybe 15 to 30 minutes, depending on where you stay. A well-regarded place to stay like the Hotel Politeama, with its spacious rooms and famous breakfast, will provide you with the perfect place to explore this part of the city.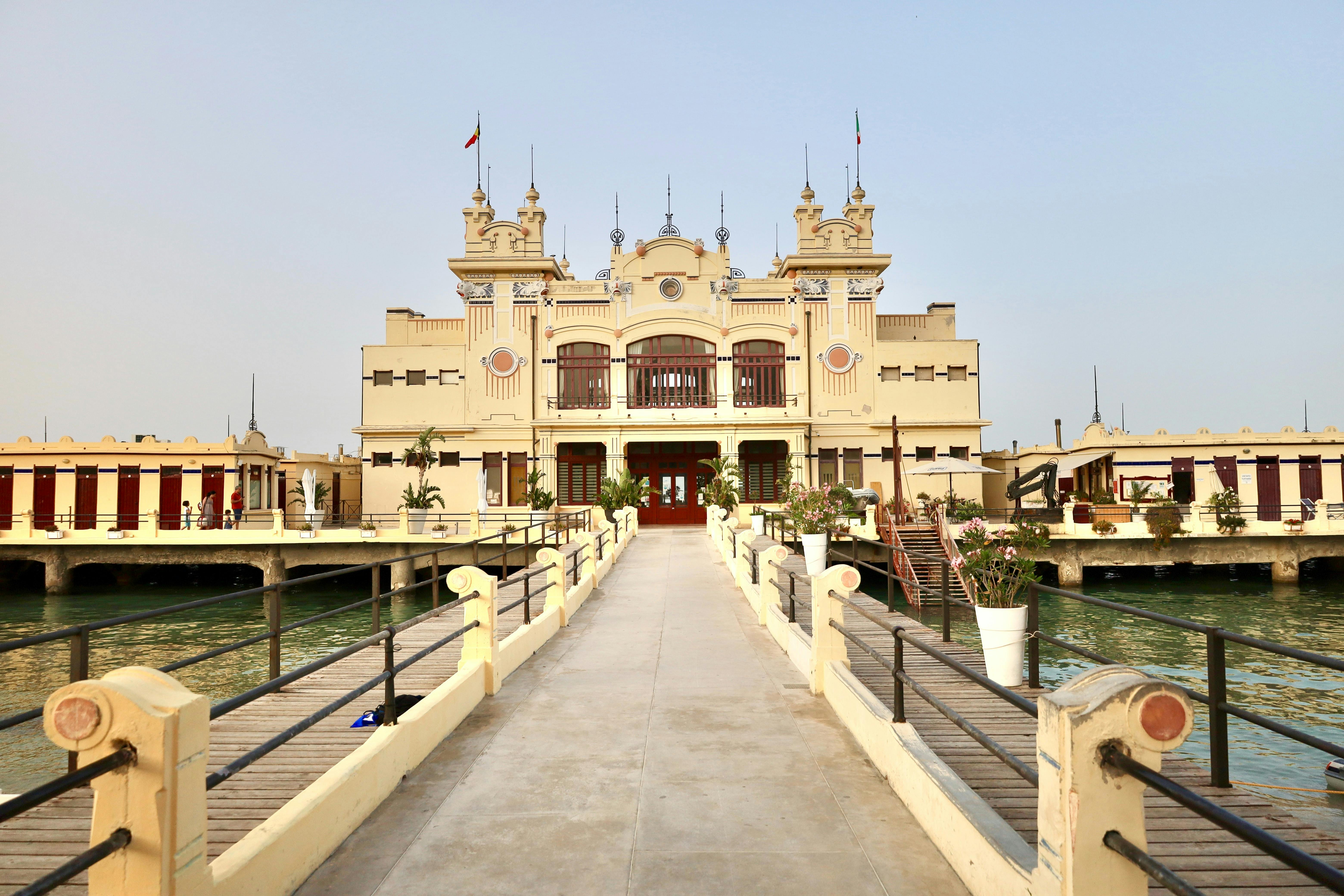 Where to stay in Castellamare
The name of this neighborhood means the Castle by the Sea, and it comes from an Arab fortress that once stood in this location, guarding the port area of Palermo. The fortress is mostly gone now, with only an imposing gate and a few ruined walls remaining, but the neighborhood named after it continues to thrive, and it's one of the best places to stay in Palermo.

This neighborhood lies to the south of New City and east of the Old Town, making it easy to reach via public transport or on foot. The northwest corner of Castellamare is close to the Teatro Massimo and contains the Archaeological Museum, so history fans are sure to end up in this neighborhood when they visit the city. To the south, this neighborhood stops at the Quattro Canti and the Piazza Pretoria, so it's very conveniently located for some of Palermo's top attractions. Plus, it's only a short walk from Palermo Centrale, making it convenient for the airport shuttle too.

One of the best-known facets of this central Palermo neighborhood is the presence of the Vucciria market. Another of Palermo's historic markets, this lively place has become a byword for noise and chaos. Along with traditional fruit and produce vendors, you'll find plenty of stalls selling just about anything under the sun. Visiting this market can be a sensory overload, but it's one of the best ways to experience the always-entertaining street life of the city.

Plus, this neighborhood doesn't go to sleep when the sun goes down. If you're wondering where to stay in Palermo that will let you be close to great bars where you enjoy Palermo's raucous nightlife, this is one of the best places to go thanks to its many taverns and cafés. You can also find some very reasonably priced hotels in this area since it's just far enough from the Old Town to be a little off the radar of most tourists. If you want a peaceful and relaxing holiday, this may not be the best area for you. But if you want to be within stumbling distance of the best nightlife in the city, this is the place to do it.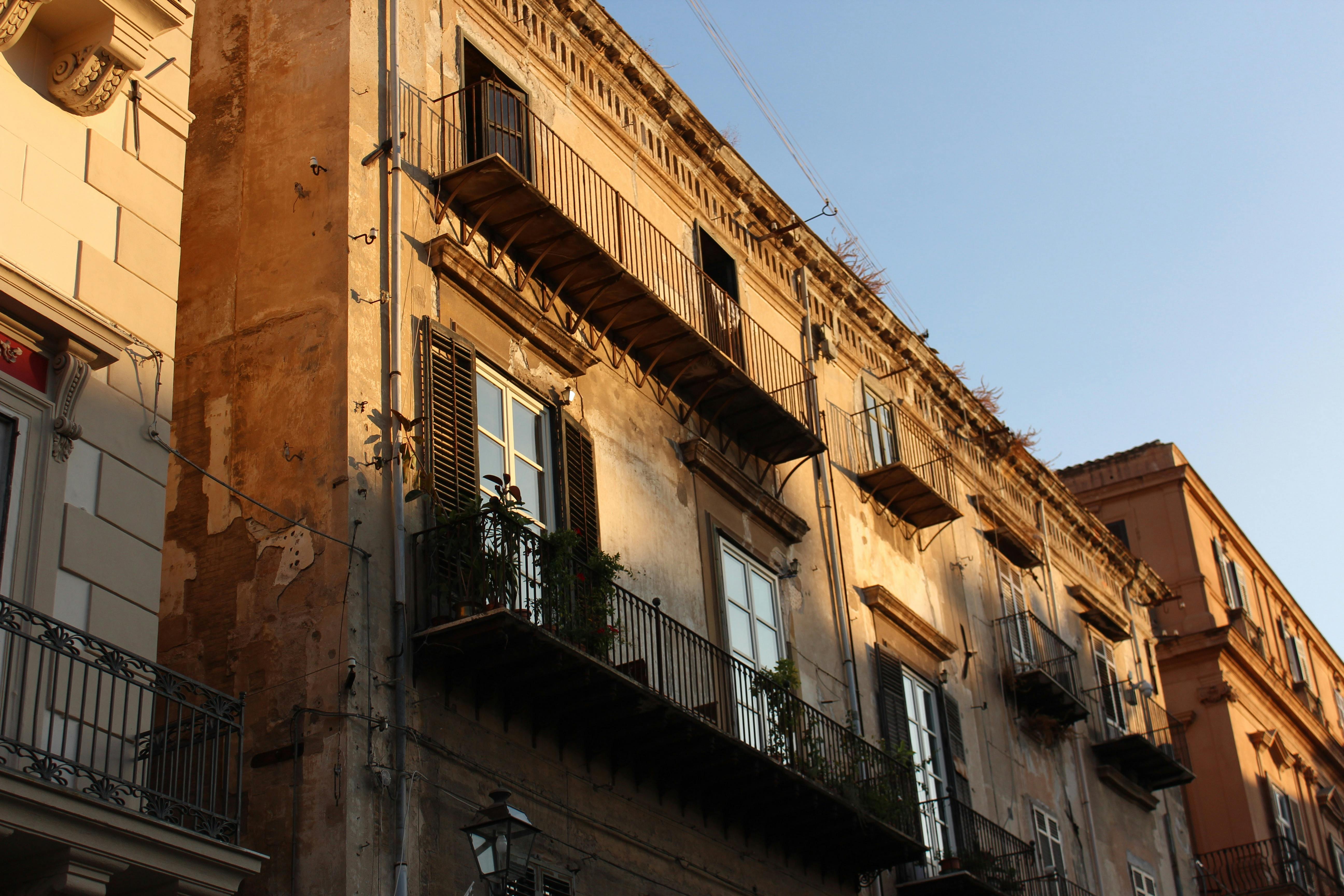 Where to stay in Albergheria
Palermo isn't fancy. As beautiful and historic as the city is, it retains a grungy charm that makes sure you never feel like you're visiting anything other than a real living city. However, the Albergheria neighborhood is one of the more upscale districts of the city and is the best area to go to if you want to experience a more refined atmosphere than you'll find in much of the rest of Palermo. Home to the Royal Palace, Albergheria's origins go all the way back to the Phoenicians who founded the city around 800 BCE. And though few traces of those original inhabitants remain, this area is full of historic buildings and charming narrow streets ready for you to explore during your visit.

Along with the Norman Palace and the stunning Palatine Chapel, this area is home to the impressive 16th-century city gate of the Porta Nuova. The Parco d'Orleans provides some welcome green space where you can take a break from the chaos of the city, and the Palazzo Conte Federico will give you a glimpse into the opulent lives of Sicilian nobility. But don't think it's all refined luxury in this area. Albergheria is also home to Ballarò market, another of Palermo's raucous historic markets that is a fun place for tourists to visit. Plus, Albergheria is bordered on the west by the University of Palermo, and the student population brings life to this upscale area. You'll find this neighborhood has its share of entertaining bars and restaurants, and is also home to some of the best hotels in Palermo, making this a great option for those who have the budget and are willing to spend a little more to be in a quieter area that is still close to the major attractions.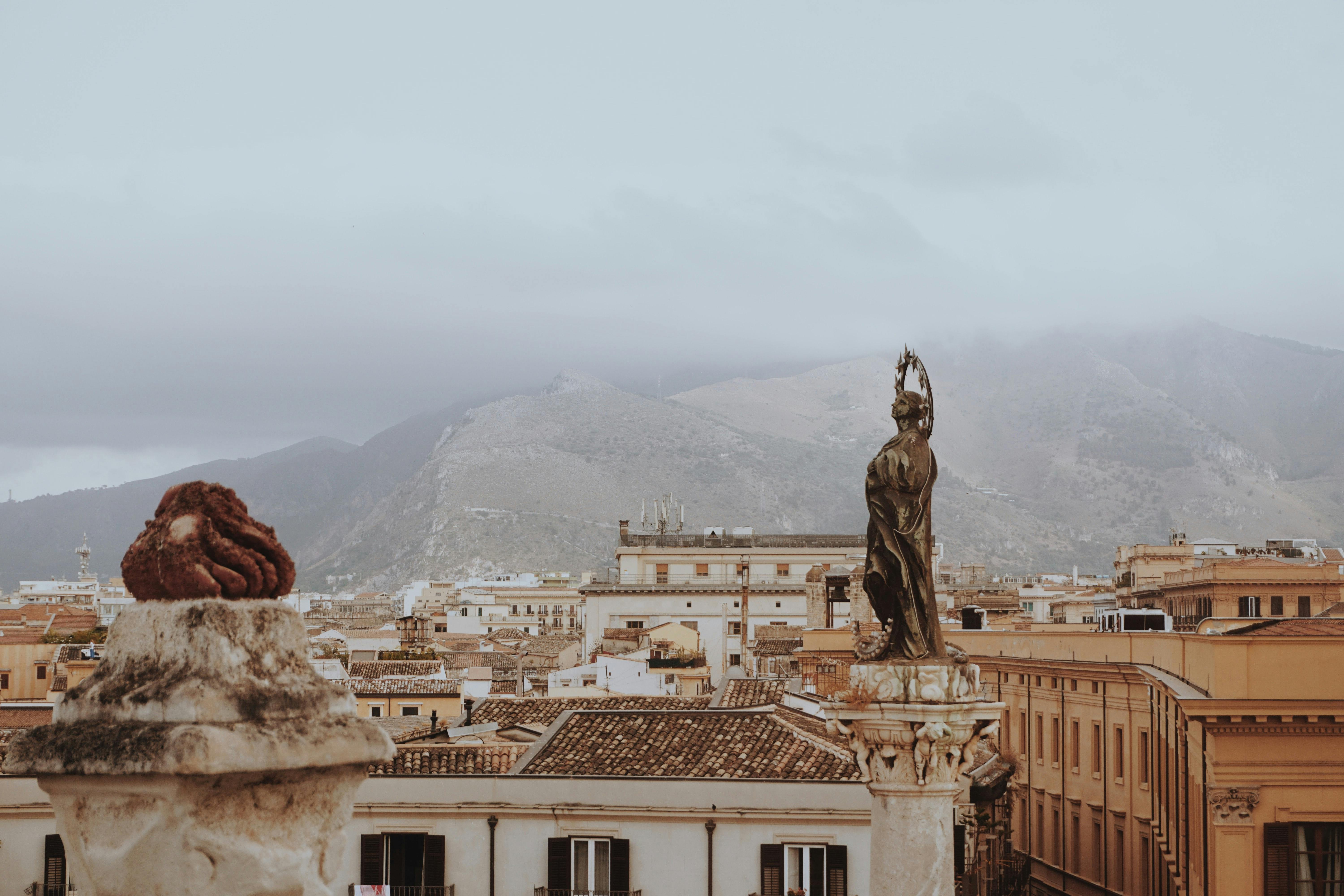 Where to stay in Piazza Olivella
This area, close to both New City and Castellamare, is a hub of Palermo's nightlife and one of the best places to stay in Palermo if you want to spend your evenings eating, drinking, dancing, and having fun. Still within walking distance of the major attractions, this small neighborhood is up-and-coming and popular with Palermo's young population, which gives it a vibrant atmosphere that's well worth experiencing, especially at night. The active nightlife around Piazza Olivella is the biggest draw, so if you want peace and quiet during your stay in Palermo, this is an area best avoided. But if you want to party all night and still be close to Palermo's most famous sights, Piazza Olivella is well worth considering.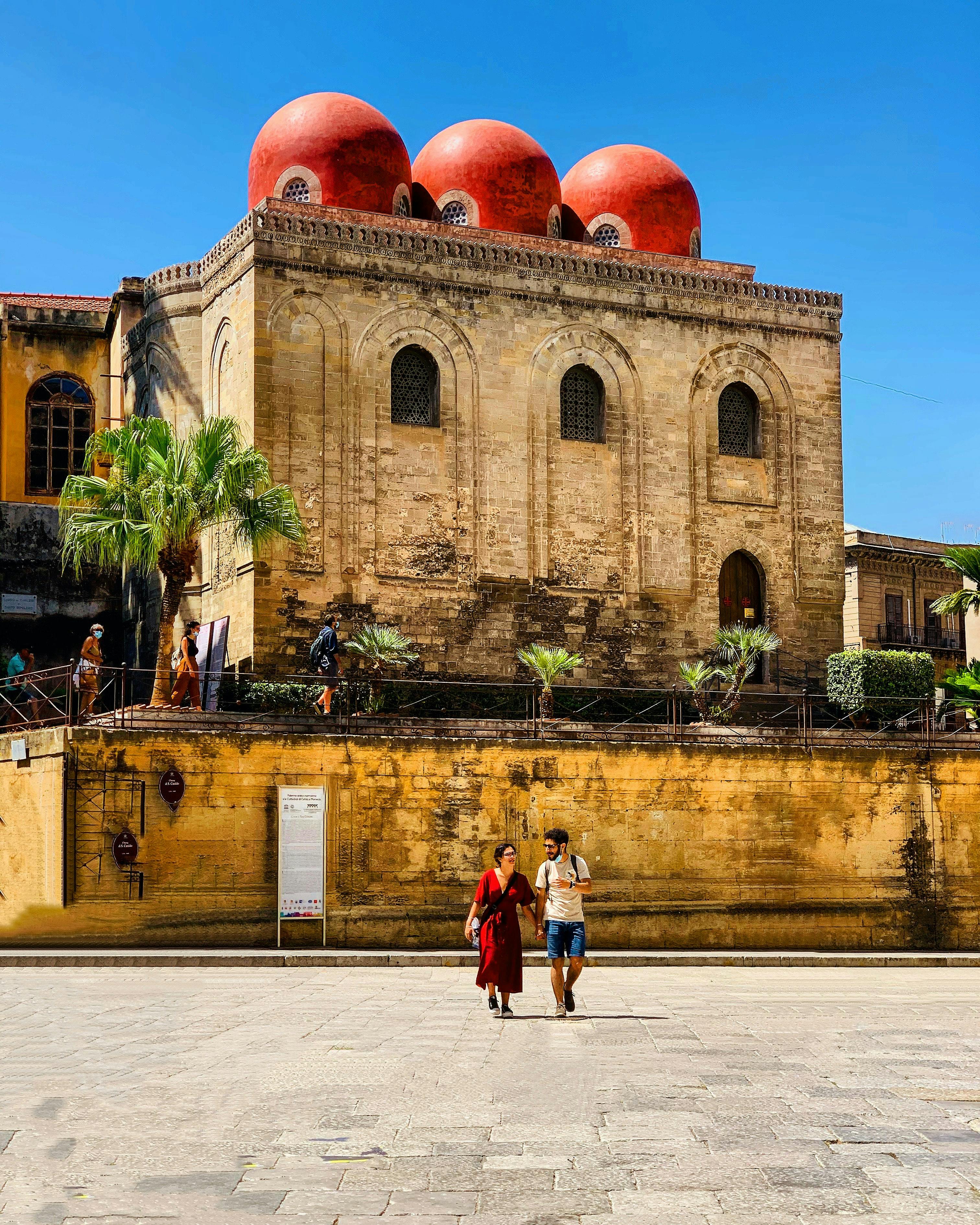 Conclusion
Palermo is a highly walkable city, with most of its attractions well within walking distance of one another. But despite the small size, the neighborhoods of this ancient city all offer something unique. Whichever neighborhood you choose, you'll be well placed to enjoy everything the Sicilian capital has to offer. That's even more true if you remember to drop off your unneeded bags at a Bounce luggage storage in Palermo. The lighter you travel, the easier it will be to immerse yourself in everything this incredible city has to offer.