About Lincoln Financial Field
Lincoln Financial Field is located on Pattison Avenue between 11th and South Darien streets in South Philadelphia. Commonly referred to by locals as "the Linc," the stadium is home to the Philadelphia Eagles (NFL), as well as the Temple University Owls football team. Lincoln Financial Field opened in August 2003 following two years of construction, and replaced the Eagles' former home base at Veterans Stadium.

Fun fact: The annual Army-Navy football game is often held at Lincoln Financial Field due to its halfway point between the two academies.

Things to Do at Lincoln Financial Field
Fans can catch Eagles home games at Lincoln Financial Field throughout the NFL season, typically lasting from early September through December or early January. Fans of college football can also watch the Owls play against Big East Conference competitors from late August through December. Other professional sporting events also take place sporadically at Lincoln Financial Field, such as lacrosse championships and international soccer games. Furthermore, Lincoln Financial Field also hosts summer concerts; Taylor Swift, Beyoncé and Jay-Z, and Ed Sheeran all performed at "the Linc" in summer 2018.

Transit Options near Lincoln Financial Field
SEPTA Broad Street Subway Line to Pattison Avenue

SEPTA bus 4 southbound to Broad Street

Transfers to SEPTA Broad Street Subway Line via Market-Frankford Line east to 15th Street Station, Regional Rail to Suburban Station (walk through City Hall Station)

PATCO high-speed line west to 12th/13th Walnut Street Station; connect to SEPTA Broad Street Subway Line at Walnut-Locust Station; ride to Pattison Avenue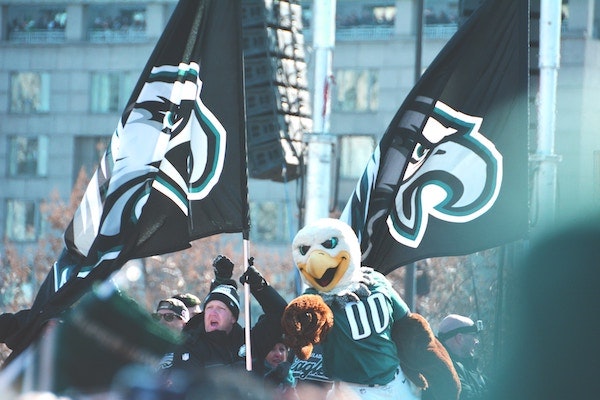 Luggage Storage near Lincoln Financial Field
Only small clutch purses are allowed inside Lincoln Financial Field. Otherwise, all personal belongings must fit inside your pockets or within a designated 12″ x 6″ x 12″ clear tote bag or a one-gallon freezer bag.

Don't let the stadium's limited bag-admittance policy ruin your game-day buzz. If you're coming from Downtown Philly via public transportation, we recommend storing your bags nearby with a Bounce partner before heading to Lincoln Financial Field. Count on Bounce so you can rest assured that you'll get past security with ease.

Choose from our select partners below for hassle-free bag and luggage storage accessible from Lincoln Financial Field: