About La Jolla
La Jolla is a beautiful and hilly beachside community located 12 miles north of Downtown San Diego and just above Pacific Beach. Nicknamed the Jewel City, it's a must-see for anyone visiting San Diego proper. Full of gorgeous residences, sweeping views of the coastline, and recreational and culinary attractions, La Jolla is undoubtedly one of the best places to be in Southern California. Some even consider La Jolla to be the equivalent of Beverly Hills in Los Angeles.

Fun fact: The popular La Jolla Cove has its own microclimate that ensures warmth year round, which may explain its popularity as a hub for sea lions.

Things to Do in La Jolla
Whether you're in town solo or with friends or family, there are tons of great things to do in La Jolla. Be sure not to miss the following activities and sites on a visit to La Jolla:

Watch the sunset and take selfies alongside sea lions at La Jolla Cove

Aim for a hole in one at the Torrey Pines Golf Course

Catch happy hour at bars such as Hennessey's and Catania Coastal Italian

Go boutique shopping at the likes of LF Stores and Rica Boutique

Catch the San Diego County Fair or a horse race at Del Mar Fairgrounds

Visit the University of San Diego (UCSD) campus

Brunch with friends at Cody's, Brockton Villa, or The Cottage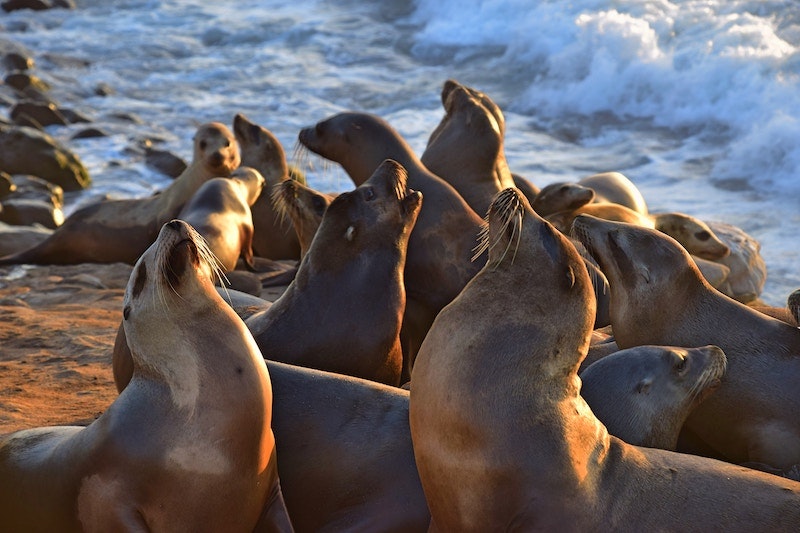 Transit Options in La Jolla
Luggage Storage in La Jolla
With so much to see and do in La Jolla, the last thing you need to is to have your bags limit your movements. Luckily, Bounce has partnered with local businesses for bag storage in La Jolla and greater San Diego. Whether you want to drop off your backpack, surfboard, or luggage, you can safely and conveniently store your things with Bounce in La Jolla for a modest daily rate.