More about San Diego
Store Your Luggage Around San Diego with Bounce
San Diego is a paradisiacal city in Southern California 120 miles south of Los Angeles close to the Mexican border. With a population of about 1.5-million people, it's the second-largest city in California, which means that there's a booming recreational industry offering a wealth of attractions to enjoy. Residents bask in sunshine and incredible weather year round, so there's truly no bad time to make a visit to America's Finest City from out of town. Whether you're heading to the beach, famous parks, historic landmarks, or anything in between, we invite you to store your bags with Bounce in San Diego.

If you live in San Diego and are tired of lugging your things around from work to the gym or out with friends, you can safely and conveniently store your bags with a Bounce partner. Otherwise, if you're visiting this beautiful city and need a temporary solution to store your bags, Bounce offers luggage storage in San Diego for an affordable daily rate with partners all over the city.

Luggage Storage in San Diego
As frequent travelers and city dwellers, we know that the burden of baggage is a real thing, and that's why we created Bounce. We believe that storing your bags and luggage should be convenient and accessible for locals and visitors alike in major cities nationwide. You can count on Bounce for bag and luggage storage in San Diego so you can enjoy this gem of a city without having your things dictate and derail your plans.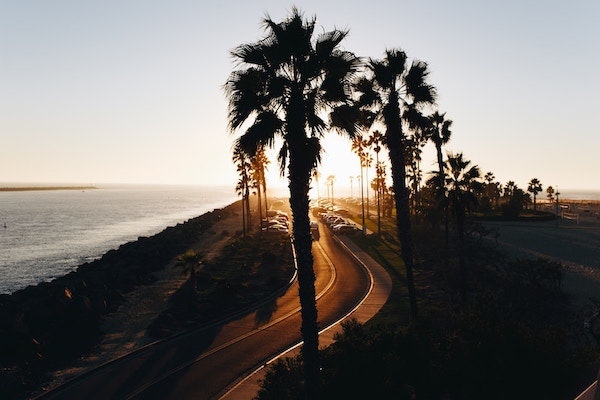 San Diego City Guide
Top Things to Do
Many people clamor to San Diego for its near-perfect climate and the abundance of things to do in the great outdoors. While its beaches and parks are second-to-none, there are also many other prime San Diego attractions that don't necessarily require SPF and shades. In addition to the countless attractions in California's oldest city, you're sure to enjoy the friendly smiles and hospitality happily given by the locals.

Museums
San Diego is rich with history and culture, offering a host of museums that reflect the city's past and character. When visiting, be sure not to miss the following museums in San Diego:

Balboa Park: Balboa Park is an expansive cultural attraction that absolutely cannot be missed. It spans 1,400 acres and boasts gardens, historical buildings, theaters, and the famous San Diego Zoo, which is often cited as the best zoo in the world. Balboa Park is home to a whopping 17 museums—needless to say, numerous visits are required to experience even a fraction of what the grounds have to offer. To start, we recommend checking out the Museum of Man, the San Diego History Center, and the San Diego Museum of Art.

USS Midway Museum: Located at Navy Pier in Downtown San Diego, the USS Midway Museum pays homage to both the country's longest-serving aircraft carrier of the 20th century as well as the city's longstanding association with the U.S. Navy at large. Visitors can enjoy over 60 exhibits, dozens of aircraft, and audio tours voiced by Midway sailors. Come here for a healthy dose of patriotism and to honor the 200,000+ veterans who sailed on this historic vessel. (Bag-check policy: All bags are subject to inspection, and there are no luggage lockers near the USS Midway Museum. To play it safe, drop your bags with at a Bounce partner nearby.)

Maritime Museum of San Diego: This museum located on the San Diego Bay preserves one of the country's biggest collections of historic sea vessels. The crowned jewel of the Maritime Museum is the Star of India, the oldest active ship in the world. Only a short distance away from both the San Diego Airport and the USS Midway Museum, this museum is a classic San Diego tourist attraction.
Shopping
San Diego offers a wide variety of shopping experiences for locals and visitors alike. Some of the most popular shopping destinations across the city include the following:

Shops in the Gaslamp Quarter: The Gaslamp Quarter is located in the heart of Downtown San Diego, and is a charming neighborhood for dining, nightlife, and shopping. Dozens of boutiques are scattered throughout the area from which you can purchase clothes, books, souvenirs, and more from chains and independent retailers alike.

Fashion Valley: Located in Mission Valley, Fashion Valley is the largest shopping mall in San Diego with over 200 stores. While it caters to upscale clientele with high-end stores including Gucci, Louis Vuitton, and Rolex, it also has more budget-friendly options such as H&M, Urban Outfitters, Zara, Topshop, and Topman.

Antique District: The Ocean Beach Antique District is a charming enclave of shops selling antique and collectible treasures primarily for the home. It's a quaint destination to get a feel for laid-back San Diego vibes and camaraderie, even if you're only window shopping.
Dining
San Diego is notable in the fact that while it's largely a relaxed, no-frills beach town, it also has pockets of upmarket offerings for those feeling a bit fancy. This high-low culture surely extends to the city's culinary offerings, of which the following shouldn't be missed:

Burritos: Unsurprisingly given its proximity to the Mexican border, San Diego boasts the highest concentration of Mexican eateries serving up the best burritos in the U.S. Award-winning favorites include the California burrito at Ortiz's Taco Shop and the carne asada burrito at La Perla Cocina Mexicana, both located in Pacific Beach.

Upscale ocean-view restaurants: While La Jolla boasts a diverse food scene for all budgets, its oceanfront is arguably the best area in San Diego for fine dining in a serene setting. Mainstays include The Marine Room for fresh seafood and George's at the Cove for a choose-your-own culinary adventure of cocktail-minded gastropub, laid-back rooftop, and upscale indoor eatery.

Little Italy: If you're craving some red sauce and carbs, head on over to San Diego's Little Italy for delectable Italian fare. Enjoy homemade pasta at Buon Appetito, casual delights at Mimmo's Italian Village, or seafood at Ironside Fish & Oyster.
Safety
Centuries ago, a mission was built in honor of the late Spanish Missionary Saint Didacus of Alcala. Said mission would eventually develop into the area that we now know as San Diego, California. San Diego is often called the "birthplace" of the Golden State for several reasons. It's one of the oldest cities in all of California, as well as one of its most densely populated. San Diego is brimming with culture, atmosphere, and opulent architecture. Many of the missions that preceded the city are still standing, and are open to visitors throughout the year.

So much goes on in San Diego that its citizens have dubbed it the "City in Motion." Just like any other big city, San Diego also experiences its fair share of criminal activity. The National Crime index ranks San Diego the 23rd safest city in America. 100 is the best possible score that a city could receive, meaning that San Diego is statistically safer than 22 other American cities. Percentage-wise, 0.38% of San Diego citizens report violent crimes annually. However, 1.79% of San Diegans report property-related crimes each year. San Diego can be a great place to visit if you stay safe and prepare. Contact local law enforcement and use Bounce's luggage storage services to protect yourself and your property.

Frequently Asked Questions
"What's the best way to get around San Diego?"

Like most Californian cities, the best way to travel through San Diego is by car. San Diego certainly has an excellent public transportation system, but buses and trains can often fill up very quickly. It's best to rent a car or hail an Uber, Lyft, or taxi and take advantage of California's expansive freeway system.
"Is public transportation in San Diego safe?"

Yes, provided that you stay alert in specific scenarios. Commuters typically won't have any trouble using San Diego's transit system during the day - aside from actually finding somewhere to sit, that is. However, commuters who travel at night, carry tons of excess luggage, or who simply aren't paying attention are more likely to experience criminal activity. 
"What's the best neighborhood to stay in San Diego?"

"What are the best museums to visit in San Diego?"

Latinx and Hispanic heritage are synonymous with California's culture and history. You'll find plenty of museums, exhibits, and missions in San Diego that lend credence to that statement. Mission San Diego de Alcalá is one of the city's biggest attractions; it's the mission named after Saint Didacus.
"What's the best time of year to visit San Diego?"

California consistently gets tons of sun, year-round. It's one of the reasons people call it the Golden State. However, all that sun can do more harm than good in the summer. Visit San Diego during the spring, fall, or winter - when the weather and the cost of your trip will be much more manageable.