About Old Town San Diego
Old Town San Diego is bound by Interstate Eight, Mission Hills, Bankers Hill, and Interstate Five. As its name would suggest, this neighborhood is the historic heart of San Diego. Even further, Old Town San Diego was the first site of European settlement in the state of California. Starting in the 1860s, the bulk of city commerce rapidly moved to and stayed in Downtown San Diego, then called "New Town," due to its favorable proximity to trade routes. However, Old Town San Diego still remains a charming, quaint area with many historical sites, fun events, and recreational activities.

Fun fact: Under Mexican jurisdiction, Old Town was granted pueblo (charted town) status in 1834, which was revoked a mere four years later on account of population decline.

Things to Do in Old Town San Diego
There's a great mix of old and new in Old Town San Diego. You can get your fix of San Diego history and Latin culture while also taking part in fun, modern activities, including but not limited to the following:

Explore the great outdoors in Old Town San Diego State Historic Park or Presidio Park, both designated on the National Register of Historic Places

Tour historic 1800s houses such as Casa de Estudillo, San Diego House, and Derby-Pendleton House

Spook yourself silly at Whaley House, largely considered to be the most haunted house in the U.S.

Purchase authentic Mexican textiles and home decor at Bazaar del Mundo, or Native American art and accessories at Covered Wagon

Feast on Mexican fare at Old Town Tequila Factory, Miguel's Cocina, or Rockin' Baja

Take your family to the Mormon Battalion for a mix of learning and interactive exhibits

Take part in Mexican celebrations for Cinco de Mayo (May 5), Dia de los Muertos (November 1-2), and Fiesta Navidad for Las Posadas (Christmastime)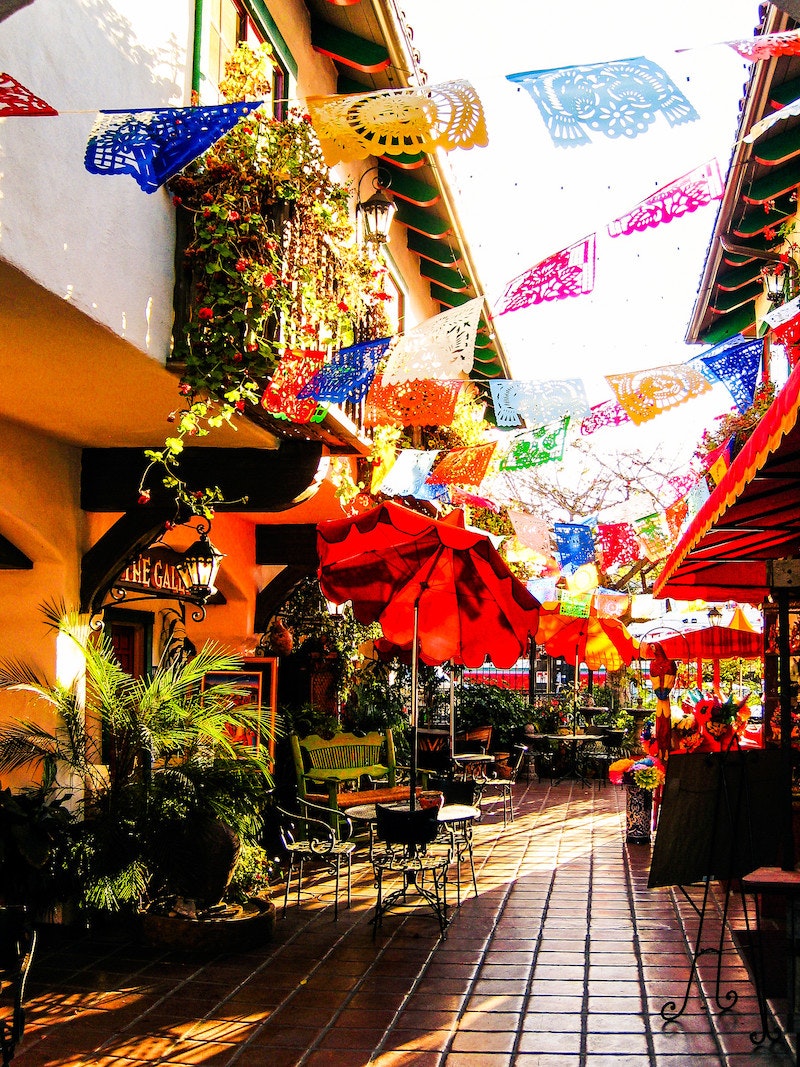 Transit Options in Old Town San Diego
Luggage Storage in Old Town San Diego
Shlepping your things around is never fun or easy, especially if you're traveling to San Diego for vacation. If you're stuck without a short-term storage solution for your bags, look no further than to Bounce for bag and luggage storage in Old Town San Diego. Bounce luggage storage offers you the freedom to experience your day without the weight of your things holding you down. Simply search for a Bounce partner near you, store your bags with one of our trusted partners in Old Town San Diego, and enjoy the richly historic area with ease.