What to Eat in Bologna: 6 Treats You Should Not Miss
Published by:

Bounce
21 September, 2022
As the historic capital of the Emilia Romagna region in northern Italy, this city is jam-packed with fun things to do from browsing the malls to ziplining. But no matter whether you are in Bologna for work, play, or any other reason, you have to eat. Since you are in one of the most popular cities for Italian food, it only makes sense that you should try some of the best Italian cuisines while you are there.

The first thing that may come to mind is bologna. You know, the lunchmeat that you have been eating since you were a child. But you may be shocked to find out that the bologna served here is nothing like what you would get in the US. In fact, it is actually Mortadella bologna, which is a thick sausage with small cubes of pork fat in it.

What is more popular in Bologna, Italy though is Bolognese sauce. This thick meat sauce (also known as Ragu) is one of the most famous dishes in Bologna and is commonly served over some kind of meat or pasta dish. But, because it is Italy, you will be trying all sorts of pasta like lasagna bolognese, right? From angel hair pasta to ziti, you will find it all in Bologna.

If you are not a meat eater, don't panic. You can also find some great vegetarian restaurants in Bologna as well. Besides lunch meat and vegan food, you should also check out some of the best street food in Bologna like pizza, paninis, and gelato. But street food is made to be eaten with your hands so first, you need to leave your belongings and bags with Bounce luggage storage in Bologna. Once you hop off the plane at Bologna Airport, head into the city and enjoy Bologna flavors hands-free!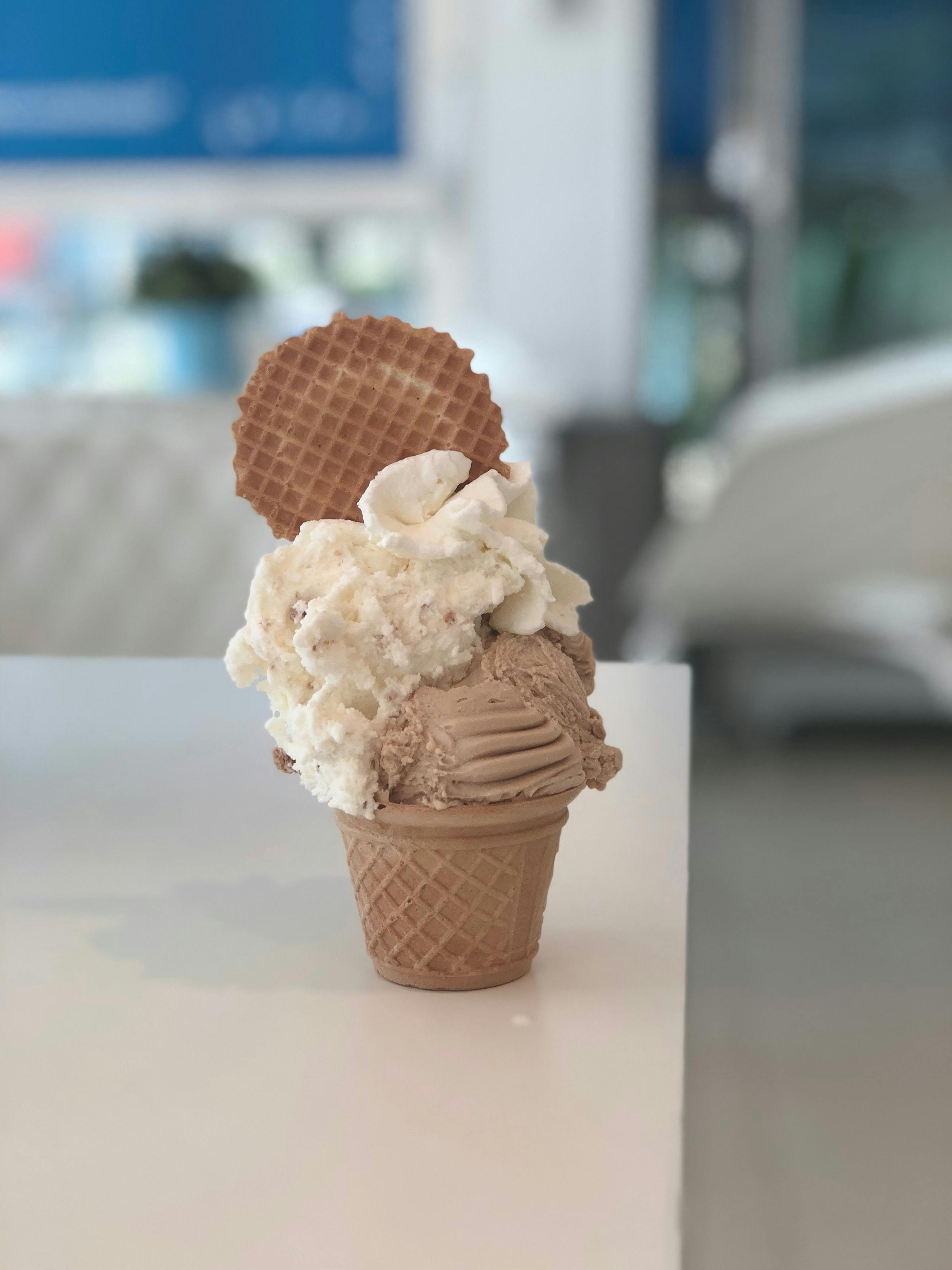 Bologna Food: Tagliatelle al Ragu
One of the most popular local pastas is tagliatelle al ragu, which is ribbons of pasta covered in thick and meaty pasta sauce. Tagliatelle is Italian for noodles and ragu is a tomato sauce that has been around since the 1500s. The basic ingredients are pasta, tomatoes, ground beef, and a variety of herbs and spices. All you do is top the noodles with the sauce and add a bit of parmesan cheese on top.

This delicious food was first introduced by the most renowned gastronomic artist in Italy, Pellegrino Artusi. His book, Science in the Kitchen and the Art of Eating Well, was written in 1891 and made him famous all over the world. The recipe book holds 790 Italian recipes along with witty anecdotes and reflections from Artusi. You will see this dish in other countries as spaghetti bolognese, but not in Bologna.

If you are looking for the best place to get tagliatelle al ragu, there are many. In fact, you can get this dish at just about any eatery in the city and all over Italy for that matter. But one of the best is Sfoglia Rina on Via Castiglione and Eataly Bologna Ambasciatori on Via Degli Orefici is also a preferred pasta stop.

Bologna Food: Parmigiano Reggiano Cheese
Known as the king of cheese in Italy, you may expect to find parmesan cheese in a can. However, you would not be getting real Parmigiano Reggiano if it comes that way. It is one of the most traditional foods in Italy and Bologna is famous for it.

True Parmigiano Reggiano takes about 10 years to cure and is made with milk from truly local Emilia Romagna cows that only eat feed made here. See, the bolognese knows that you are what you eat, so if you want the best cheese, you have to use the milk from the best cows that have been fed the best produce.

In Bologna, the best cheese is made by the Master Cheesemaker, who is called the conductor of cheese making. He or she keeps track of the timing, temperatures, and processing from beginning to end. Just one wheel of cheese weighs 220 pounds and needs 145 gallons of milk. One of the best ways to taste this delicacy is by taking a food tour like the full-day tour of the Parmigiano Reggiano Cheese Factory.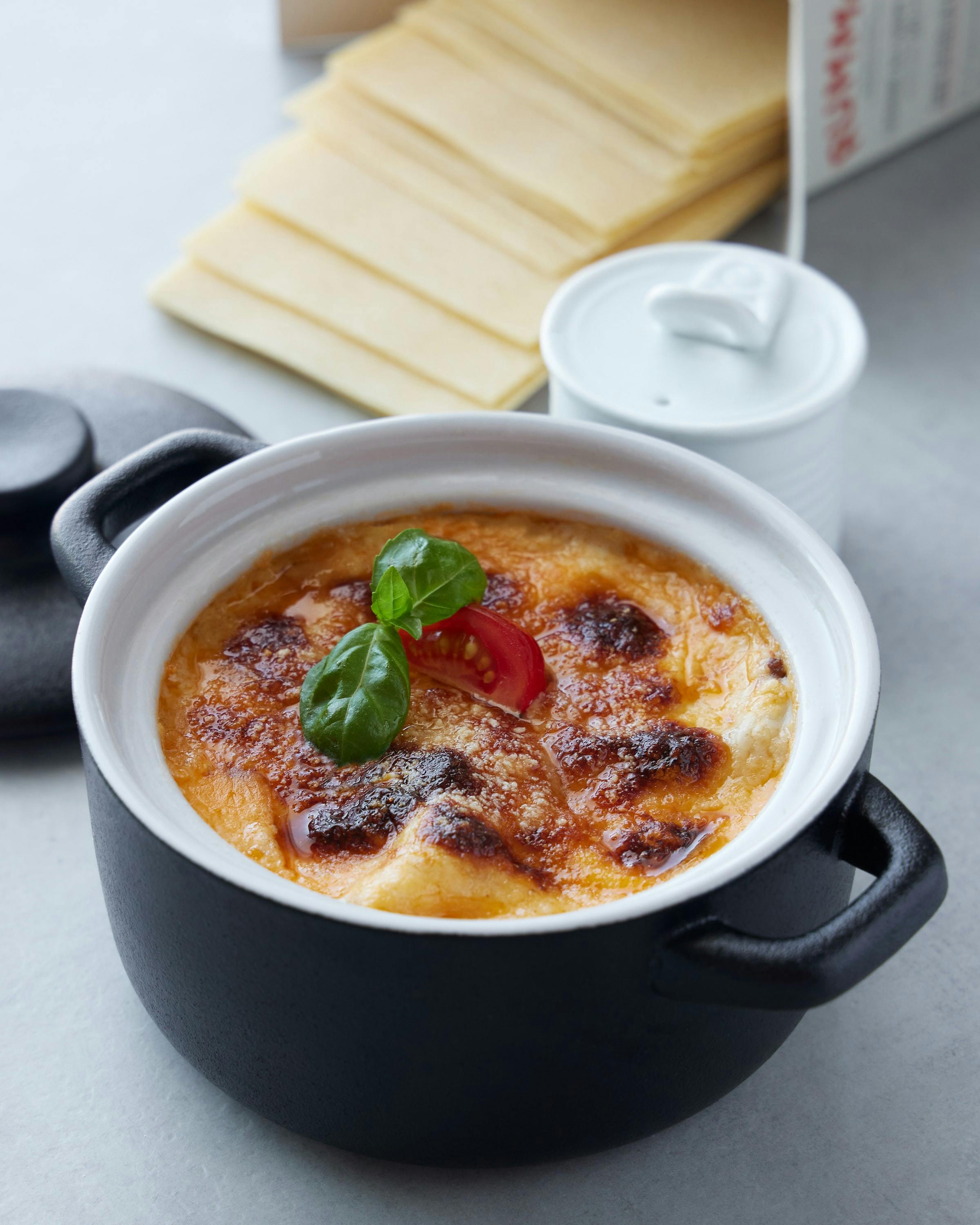 Bologna Food: Cotoletta alla bolognese
It may sound like the very traditional dish of bolognese sauce, but this one is made with a veal cutlet fried to perfection, topped with ham, and covered in delicious white sauce and fresh parmesan cheese. This is one of the most delicious foods you can find in Bologna and it is popular everywhere.

The word bolognese means meat sauce, so you will likely see it on many pasta dishes. However, on this plate, there is no pasta and you will not miss it at all. The crispy veal and ham with melted cheese and creamy sauce are all you need, but it is often served with truffles here as well.

You may see cotoletta alla bolognese referred to as Petroniana after the patron saint and bishop of Bologna from 432 AD, Petronius. The historic recipe was deposed at the chamber of commerce in Bologna by the Italian Cooking Academy in 2004. The best place to experience this dish is at Trattoria Bertozzi, on Via Andrea Costa.

Bologna Food: Tortellini
Italian cuisine is known for stuffed pasta but this little pocket of meat or cheese is one of the things you must taste while visiting Bologna. You can get tortellini elsewhere, but it is nothing like the real thing. You will often find these small dumplings served in a meaty broth and stuffed with ricotta cheese or some kind of meat like prosciutto di parma.

Most of the eateries in the Emilia Romagna region serve tortellini in many shapes and flavors because it originated in this area although you will find it in all other Italian cities. Being one of the most revered food cities in Italy, it is also called the culinary capital of the country.

This is one of the best stuffed pastas in this Italian city whether you have it with a local wine or just coffee. It can be topped with ragu or some other sauce or deep fried in oil. According to legend, tortellini was made to look like the belly button of the goddess Venus. Although it may just be a fable, it is a good one.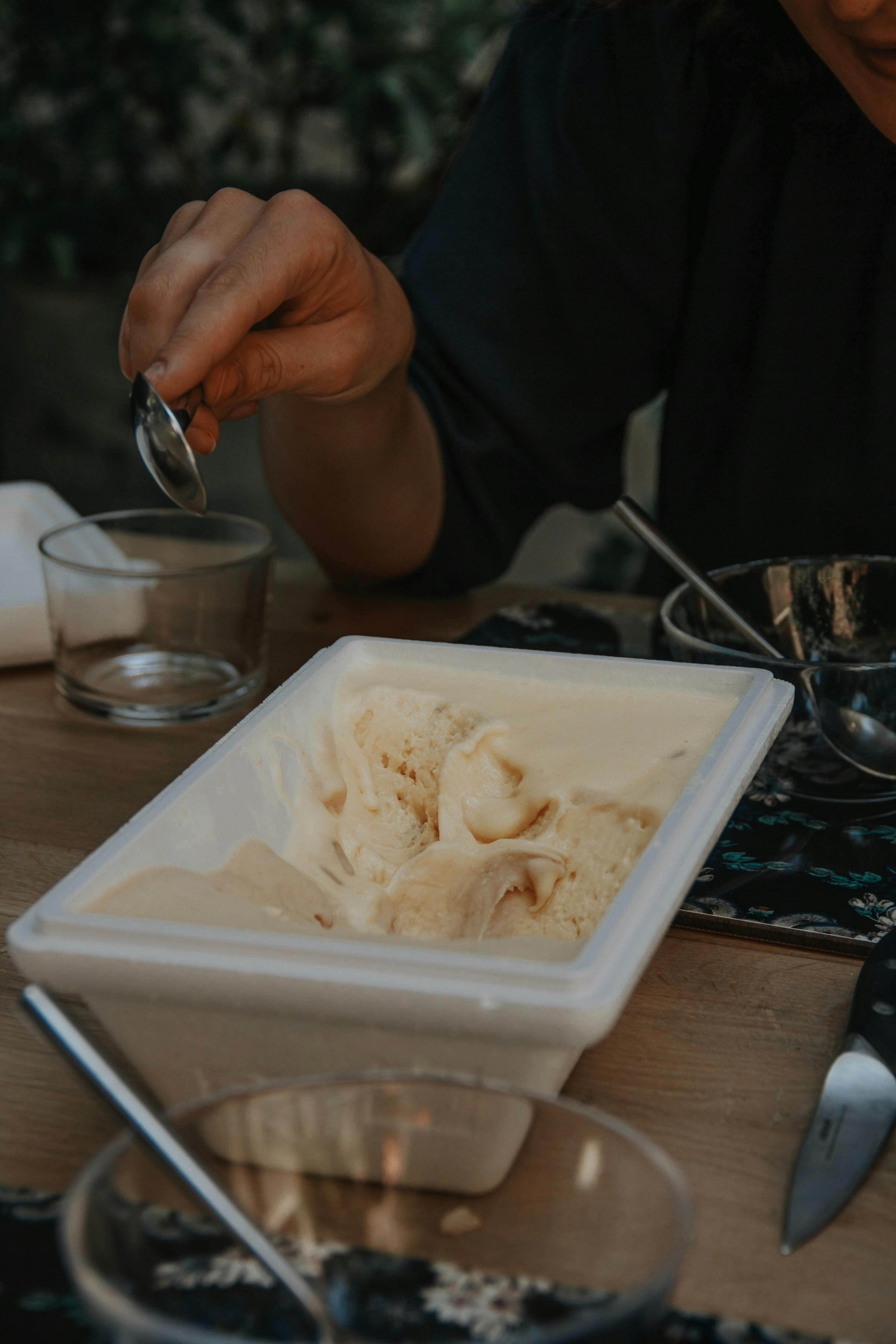 Bologna Food: Gelato
You cannot visit Bologna, Italy without trying the Italian version of ice cream. You may have had gelato in other countries including your own, but you have to go to Italy to get the real thing. Although many Italians will say that pistachio is the most popular, chocolate, strawberry, and lemon are the most consumed.

Gelato is thought to date back to the 16th century. Bernando Buontalenti was the first to mix milk, sugar, and eggs to make this amazing food. Back then, they did not have freezers like we do today and did not know about mixing salt with ice to make ice cream colder, so gelato is made to be less frozen than typical ice cream. This means no brain freeze!

And the Zuppa Inglese is another delicious dish that goes great with gelato. It is made with delicious layers of sponge cake dipped in alchermes liqueur, egg custard cream, chocolate cream, and vanilla cream.

Bologna Food: Balsamic vinegar
One thing you may not even think about is the local oils and vinegar. To be specific, balsamic vinegar is a popular condiment for almost everything from cheese to salad. The bolognese people put it on cured meat, just about any pasta dish, and any kind of Bolognese cuisine.

This sweet and sour concoction is used on many Bologna foods so you should not be surprised to see it on this list. In fact, the Italians call it the elixir they include with every traditional dish. In it, you can find flavors of fruit, citrus, and woods like juniper, cherry, and mulberry. The grapes used are special and go through a long process of crushing, pressing, and cooking.

The balsamic vinegar you can buy at your local grocery store is not authentic no matter what the bottle says. In fact, you are not likely to find anything close to the real thing without going to a specialty food store and you will likely pay at least $50 per bottle. Either way, it goes great with Roman style pizza topped with porcini mushrooms.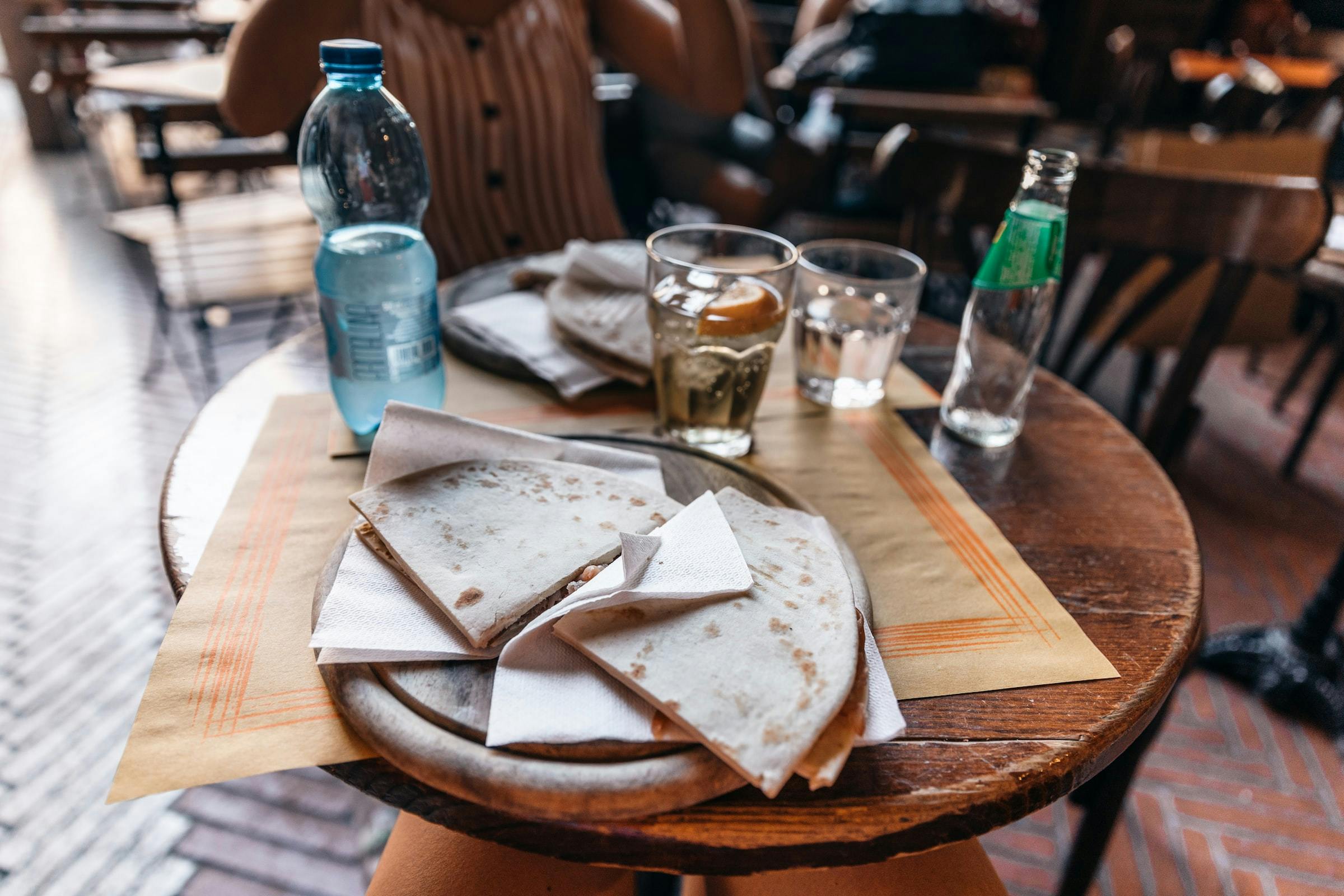 Taste Bologna
If you want to taste several of the traditional dishes as well as learn about historic bologna, take the Classic Bologna Food Tour. First, eat breakfast and try Italian gourmet coffee from the best barista in the city. Then, go shopping one of the markets in the city center like Mercato di Mezzo by Piazza Maggiore, which is a covered food court.

After, take a cooking class where you learn how to make fresh pasta like tagliatelle, tortellini, and tortelloni and try your handmade pasta with a spoonful of bolognese ragu. Then, enjoy lunch at the oldest osteria in the country where they serve parma ham, mortadella, and other local cured meats with cheese and balsamic vinegar.

After the cooking classes or pasta making class, you will get to share your opinions with the other foodies in the group while you enjoy a glass of pignoletto, a wine from Emilia-Romagna. At the end of your day, you get to try Italian-made pistachio gelato. Once you try it, you will not want the stuff you get back home. When tasting in Bologna, you have to include wines! For information on wine tastings, take a look here.

The 10 Tastings of Bologna Tour
For a larger variety of foods to eat in Bologna, Italy, the 10 Tastings of Bologna provides 10 different flavors from the pre-dinner drink to the torta di Riso rice cake dessert. You start at the largest covered market in Bologna, Mercato delle Erbe where you meet the Bologna food guide and try a piadina sandwich.

You will then visit Neptune Square, Piazza Maggiore, and Via Drapperie, which is a famous bakery that opened in 1868. They will serve you a crescenta focaccia made with cured pork before you head off to Osteria Del Sole to try mortadella with Lambrusco wine.

After, stop at Via Pescherie Vecchie to learn more about Bologna cuisine. You will enjoy a tigelle, which is a focaccine with veggies, cheese, or meat. After, get your dessert of torta di riso with a special Bolognese espresso. You will also have the opportunity to purchase food souvenirs to take home.

Tasty Italian Food
After pigging out on all the cured meats and other Italian cuisine, you may feel the need to walk it off. Luckily, you can find some of the best hikes in Bologna in any one of the local parks like Trail 904 at Porta San Mamolo or Via Degli Dei, which will take you from Bologna to Florence, Italy. It's a terrific day trip to plan if you have a few days, that is, and enough energy to tackle the 80 miles! If not, just stroll through the city center and do some window shopping. And remember if there are music festivals in your lineup, you'll wear the food off by dancing.