7 beaches near Stockholm: Where to go for sun, sand, and surf
Published by:

Bounce
26 May, 2023
If you are traveling to Stockholm, Sweden, you might not think about a visit to a sandy beach during your trip. Many people have a whole group of landmarks and cultural experiences that they intend to take advantage of during their time in Stockholm, but usually, no one mentions the beach. However, there are many beaches that you can enjoy right around Stockholm, adding a possible adventurous day to your trip plans that you would not otherwise have been able to enjoy.

Before you settle on the right sandy beach for your day of fun, you need to make sure that you have your luggage stored securely. Putting your bags into secure storage is ideal so that you can enjoy beach volleyball, sunbathing, and eating out without having to think about your personal possessions the whole time.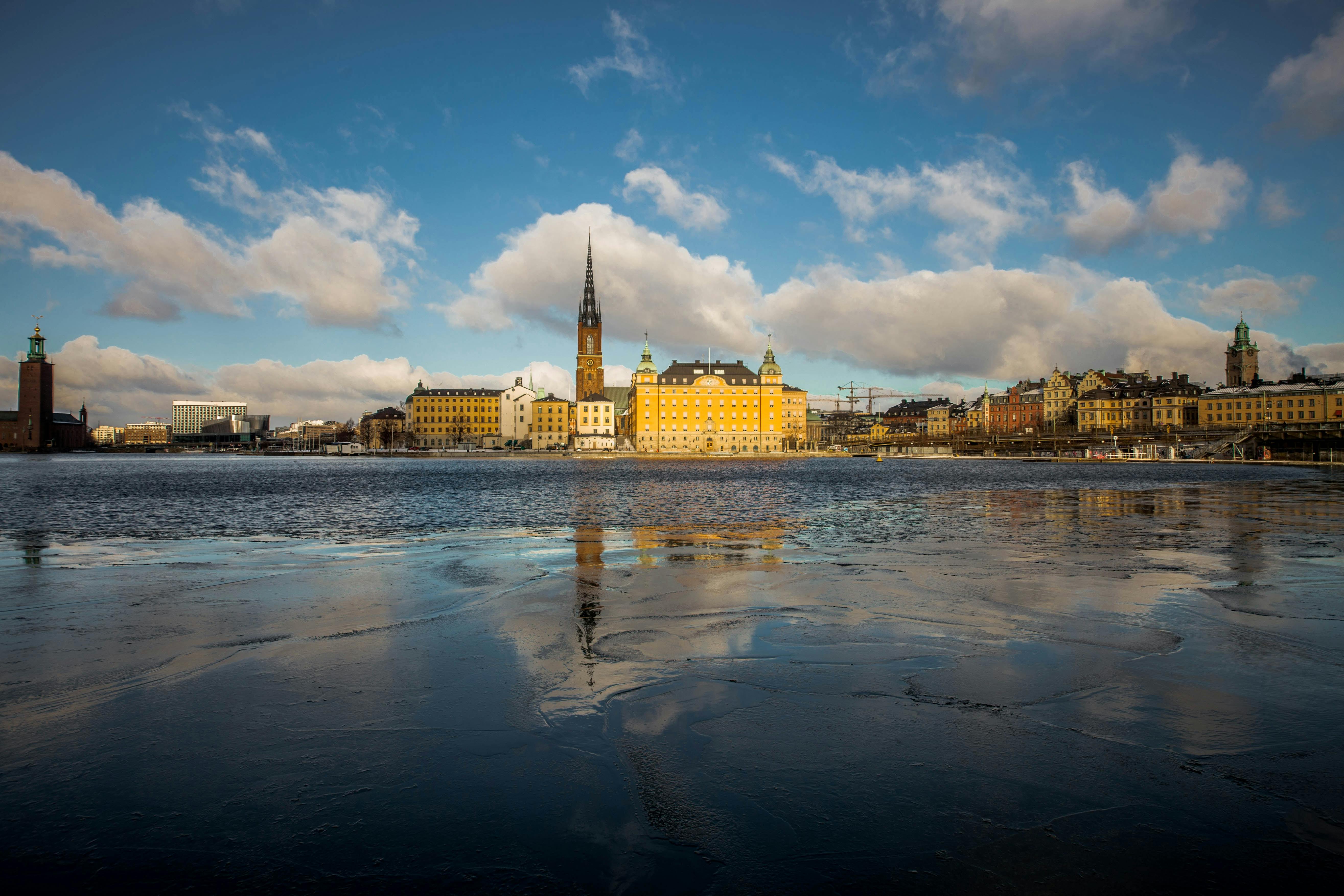 Fredhällsbadet
This is a cliff-side beach area that offers you access to the beautiful waters of Lake Mälaren. You will find a bathing pier here that is sometimes used as a diving tower and lots of people lying around in the sun on every exposed surface. You can walk the pier if you are okay with dodging sunbathing people, or you might want to just jump right into the water from the cliffs above the lake.

Fredhällsbadet travel distance from Stockholm
You will only need to spend about ten minutes in the car to get here, or you can head to Stockholm Central Station to ride the train for 20 minutes.

Activity recommendations
There are various ladders and other access points to the lake, so you can get into the water from almost any location around the perimeter of this body of water. You might want to plan to climb the Fredhällsklipporna (cliffs) and watch the sunset before wandering into town and having a nice meal at a local cafe.

While there are no places for beach volleyball or sunbathing on the sand, you will still have a really fun day here if you love laying out or if you are all about swimming in open water. Many people are not prepared for how hard it is to find a spot to lay out, however, so do plan to arrive early enough in the day to stake your claim to a laying out location. You might want to bring your own water and snacks as well so that you don't lose your place.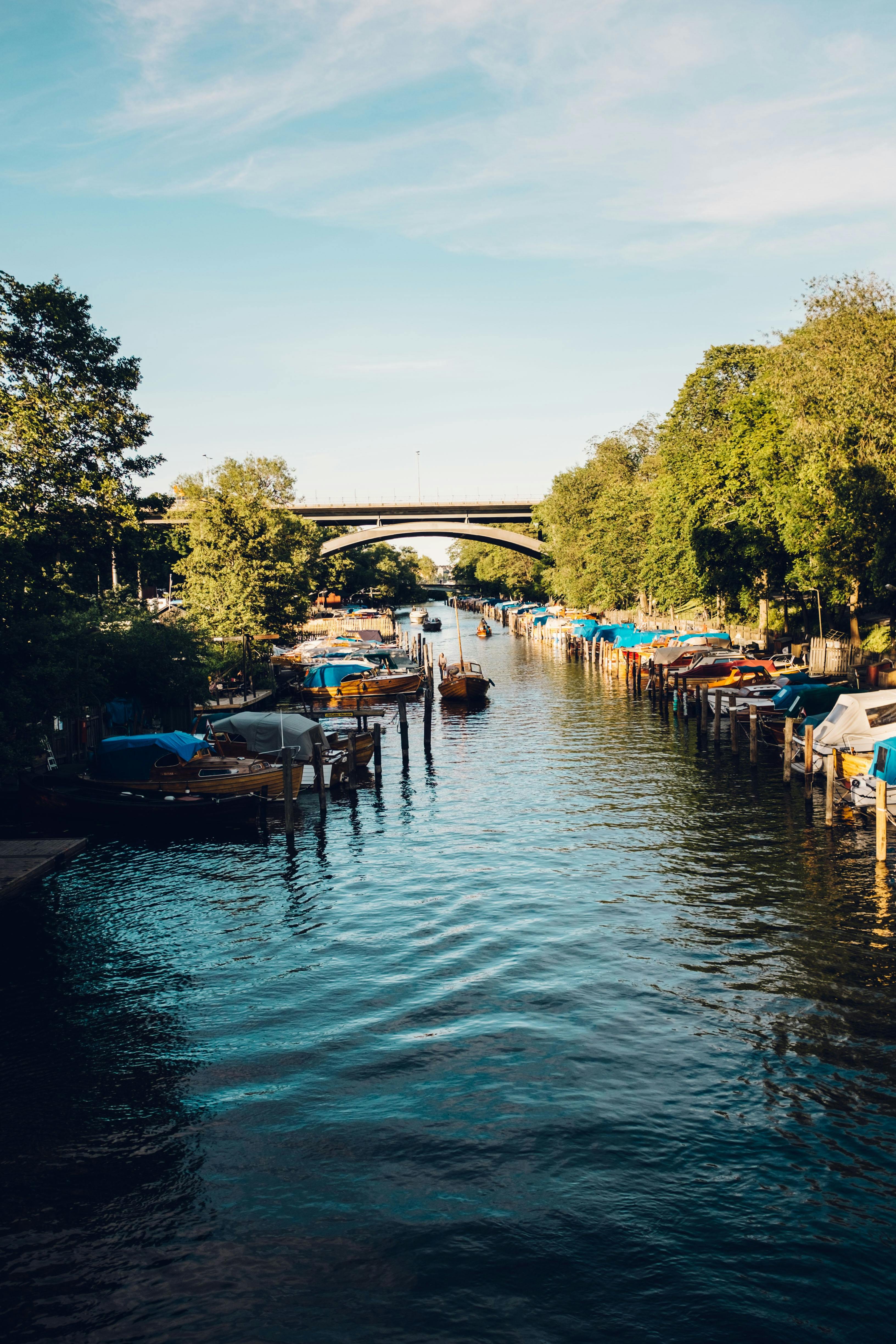 Långholmens Strandbad
This is a great beach for families, and kids will love swimming here or building sandcastles on the little, sandy beach. It's easy to get to this popular beach by public transport, and you will have lots of fun even though this is a small beach. You can enjoy this beach as more of a picnic spot as well if you are not interested in getting sand between your toes.

Långholmens Strandbad travel distance from Stockholm
This is one of the sandy beaches that is right next to the city center. You will need to budget about 10 minutes to get here.

Activity recommendations
You should plan to swim here since the approach to the water is really gentle compared to many other beaches. This is a great place for water sports as well as sunbathing. There are changing rooms near the water, and older kids can swim out further than usual due to the shallowness of the water here.

There are some deep areas near the shore that can be ideal for swimming as well, or you can lounge in the green areas and have a meal. This is such a beautiful spot that you will want to consider coming here even if you are not thinking about getting into the water.

There is parking nearby, but this beach is so close to downtown that you might even be able to walk to this location.

Söderby Lake
This is one of the best beaches in Stockholm, and many locals head here since there is so much to do during the summer months. You can access a restaurant nearby, and there are lots of things for people of all ages to enjoy. On top of these benefits, you can find bathrooms and showers as well as other amenities right on the beach. Many of the beaches that are near the city do not offer these kinds of amenities, which makes this one of the more popular beach spots for those planning to stay at the beach all day long.

Söderby Lake travel distance from Stockholm
It takes about 15 minutes to get to this beautiful beach with grassy areas and lots of fun activities.

Activity recommendations
Head here for access to two sandy beach spots with swimming area options, or you can enjoy the outdoor gym area with kids or friends. There is a lot of room to run along the beach, and many people spend time with their pets here as well. There are also some lovely shady, grassy areas for those who have brought small children with them and need to get out of the sun.

There is something for everyone here at these two lovely beach hangouts, and you can enjoy beach volleyball, eat food you got from a local vendor right on the beach, or sunbathe for hours. There is also a place for football, and you can rent a boat if you know how to navigate.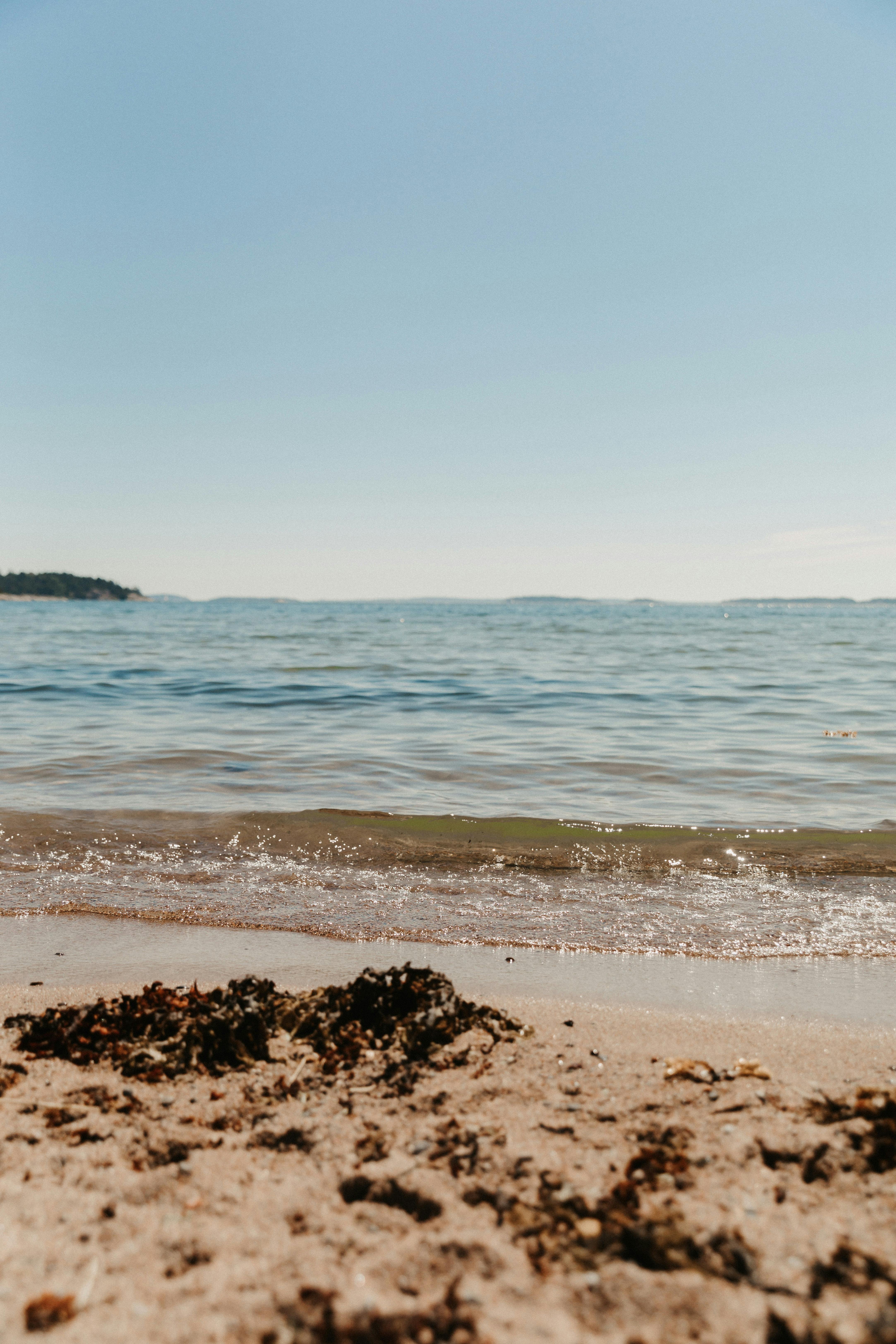 Långholmens Klippbad
You can actually see the arches of Västerbron here and city buildings that look right out to the beach. This location is as close to the city center as you could be and you will want to consider this a great option if you don't want to travel far to get to enjoy the water and some time in the sun. Being so close to the city is really fun, and you will love how unique the experience of this beach can be.

Långholmens Klippbad travel distance from Stockholm
It takes just seven minutes to drive to this really nice beach area from central Stockholm.

Activity recommendations
There are often many dogs here playing on the beach, which means that this might be your favorite beach of all time. You can head here for swimming, water sports, to sunbathe, or to hang out with friends or your kids. This is a popular place, but it never feels all that crowded.

There are not as many amenities here directly on the beach since the city is so close to where you are going to be enjoying the sand and sun. You can just head back to town for anything that you might need, and you might even be able to walk to get the amenities that you need.

Lilla Essingebadet
This area has a small beach, but there is a lot of space to walk along the jetty or use the jetty as a diving platform to get into the water. The water is pretty deep, so this is not a swimming area for small kids, but it can be really fun for strong swimmers to enjoy. You can also sunbathe in peace here since this is not as busy a location as many of the other beaches in this guide.

Lilla Essingebadet travel distance from Stockholm
This is another beach that is just 10 minutes from the city center.

Activity recommendations
You will want to consider this beach only if you are interested in swimming in deep water or sunbathing on the small beach space. There are not many amenities to enjoy in this area, and you will find that you can't rent umbrellas or chairs here.

A lot of locals come here to picnic and get some sun but don't stay for the other kinds of beach activities which can be enjoyed in other areas away from this location. While there is no room for water sports and there are no close by amenities, you can still have a great time here if you come prepared for a simple local beach experience.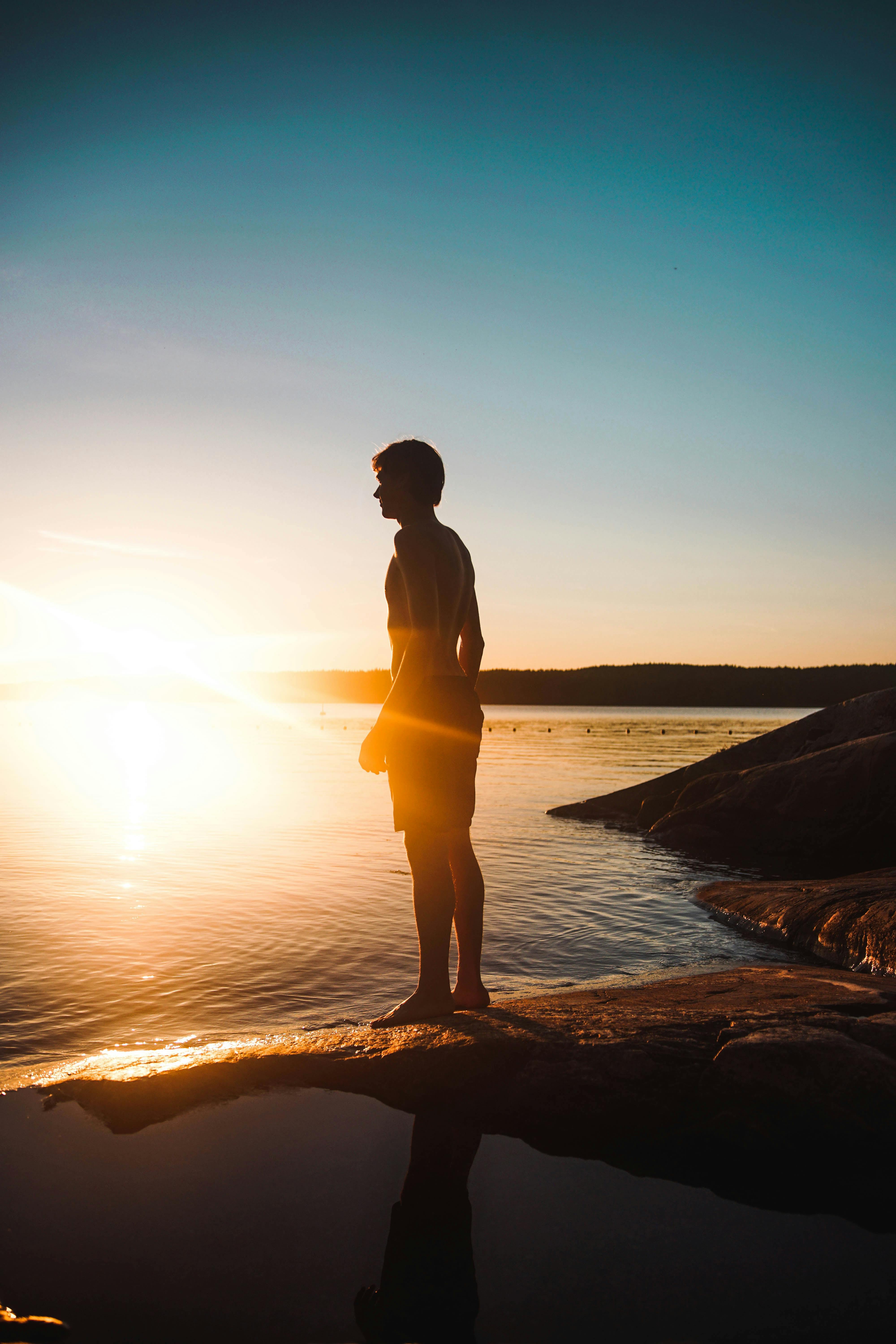 Fågelöudde
Fågelöudde is a great beach for families, and you can head here to BBQ, play mini golf, and enjoy the sun. There are so many options for places to sit and hang out here that anyone can find the perfect place for their needs. There is a sandy beach area, a jetty, and even some green spaces to settle down on and take a nap or have a picnic.

Fågelöudde travel distance from Stockholm
It will take you about a half hour to get to this lovely beach location.

Activity recommendations
You can park by this beach without issue, or you can ride the train to get here. There is a diving platform, mini golf to enjoy, places to BBQ and cook food, and toilets and showers. Little kids and adults alike will enjoy the water here, and there is room for volleyball and other sports on the sand.

For those who love a challenge, there is a climbing wall, and you might want to play on the swings with your little ones. If you enjoy the sound of the water but don't want to get in, you can settle on the green grass and get comfortable while you read a book or eat a snack. There is no wrong way to enjoy this beach area since there is so much to do here.

For those who love nature, you can walk along the hiking paths near the beach, or you might want to wander along the promenade space. While it can get busy here during the summer, you will still have room to get comfortable and have a great day in the sun.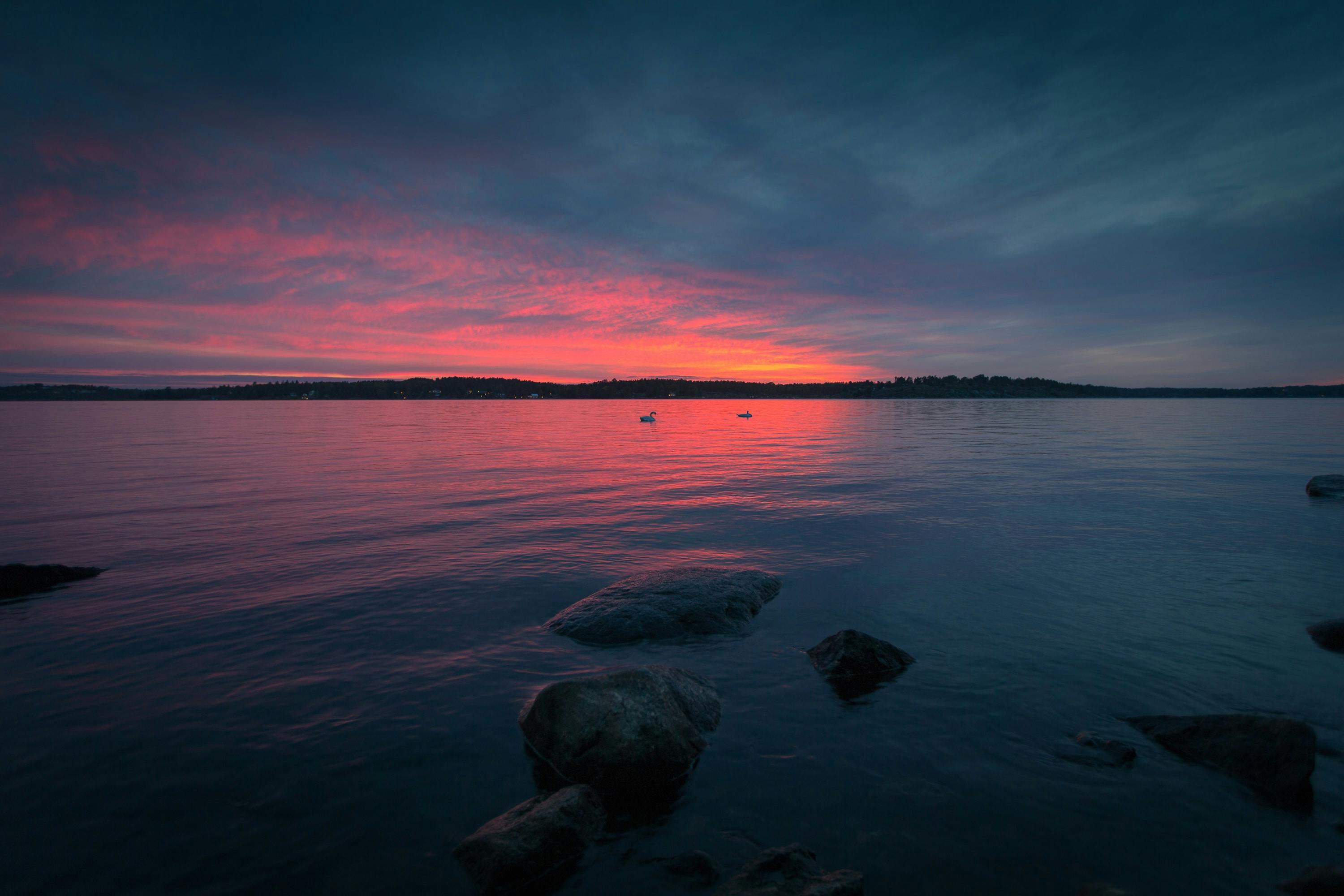 Smedsuddsbadet
This is a really fun sandy beach area that offers access to all of the various benefits that you might want during a day at the beach. This is one of the most popular beaches in Stockholm for good reason, and it can be really crowded during the peak good weather months. You will still want to consider heading here since the ambiance of the area is so much fun, and there is so much to do when you visit.

Smedsuddsbadet travel distance from Stockholm
You will just need 10 minutes in the car to get to this location, or you can arrive via the train, which takes about 25 minutes.

Activity recommendations
You can rent kayaks here or paddleboards, or you might want to enjoy the walking path that goes all the way around the Smedsudden. You can play beach volleyball, or you might want to just use the sandy beach area to sunbathe. Little kids can play in the water here with ease since there are shallow waters for the first section of the beach. This shallow area also makes a great place for water sports.

If you want to enjoy some nightlife, stay here until the sun goes down and drink with locals while you watch the sun set. There is a lot to do in the nearby town as well, making this one of the best sandy beaches if you love a full day of fun in the sun.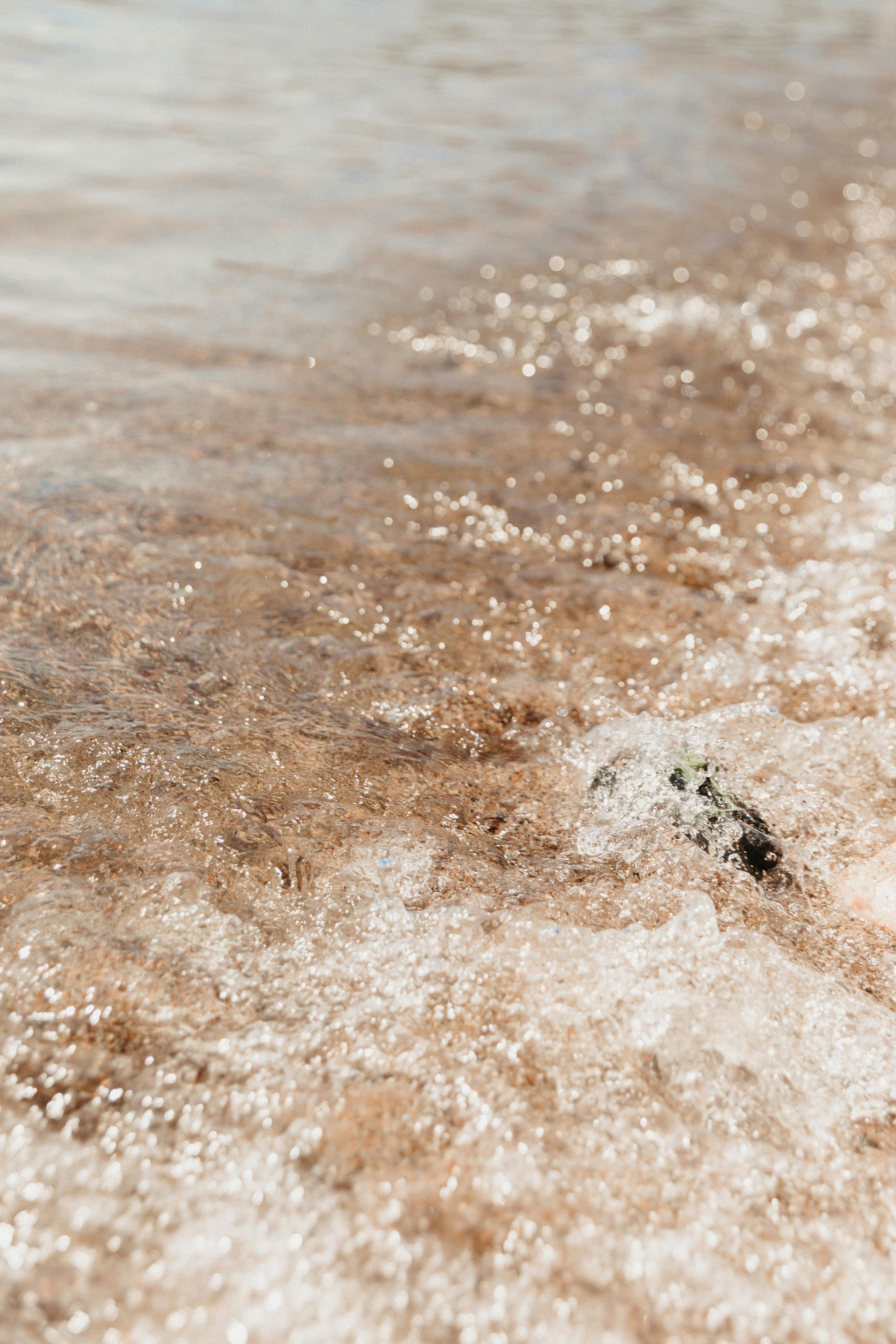 Conclusion
If you have a lot of sandy beach locations that you want to visit, they are ideal when you're visiting Stockholm on a budget. You might also want to take a look at the various options that you can enjoy for weekend trips away from Stockholm. Planning the perfect trip to the Swedish capital is easy with these guides in your hand.

There are so many really popular beaches and bathing jetty locations in the city that you can easily head to one of these fun places every day of your trip if you wish. Hopefully, this guide has opened your eyes to the various options for fun beach days during your trip.