How It Works
Book Online
Browze dozens of locations and choose the one most convenient to your plans.
Drop Off Items
Show your booking receipt - our partner will securely tag & store your luggage.
Enjoy the City
Go about your day without lugging around your things.
Simple Pricing
No hidden fees, no metered timing - Easy!
Cancel free & easily if plans change
Discounts at our storage partners
Reviews
Average of 4.9/5 from 1,000's of reviews
This was so cool!!!! Great service, extremely easy to use, and totally affordable! I didn't know where I'd leave my luggage while we explored San Fran, so I easily Googled luggage storage and found this company. At first it was a little odd dropping my bag off at a chocolate store, but the lady at the register was able to immediately pull up my reservation without any problems and then she put a lock on my suitcase and gave me a card to get it back with. She pushed the bag to the back of their s
Read more
Can't believe I haven't used this service until now. So easy & convenient. I 100% recommend.
Bounce is the best luggage storage service provider in the New York. I sent an email at midnight , and I got an email back in 10 mins. They are not only solve my issue but also provide solutions. You have to try Bounce !!
I used Bounce during a recent trip to NYC, and I was pleasantly surprised at the ease and convenience of the process. To be honest, at first, I was very apprehensive. The thought of leaving your stuff at a random store, in a place where you are not from and you don't know whether is safe or not, it doesn't matter if anyone gives it a seal of approval, its difficult to be completely comfortable with the idea. However, I was very glad to be proven wrong. The place I chose was a great, clean bodega
Read more
Convenient to the Met, which does not allow luggage at coat check. Very easy check in and check out process, with lovely people at the front!
Fantastic experience with Bounce! Stored a bag at the Grand Central location and on my last day at the 9/11 Memorial location. Both locations had friendly, efficient staff that were helpful and made everything very easy. Such a great option if your hotel isn't ready or you don't want the hassle of a bag in the city. Great, safe option. Thanks Bounce!
About Back Bay
Located on the western waterfront of Boston, Back Bay has one of the best eating and shopping scenes in the city. The neighborhood is not only a major shopping hub, but is also filed under the National Register of Historic Places, letting you explore Boston's architectural wonders between shopping trips and while you eat out. The now popular area started as a redevelopment project by the city during the 19th century. Before becoming a bustling and trendy neighborhood, the area where Back Bay now stands used to be a bay. Now, both tourists and locals alike frequent the area to eat and shop at some of the most popular spots in Boston and get a taste of what life centuries ago used to look like.

Fun Fact: Back Bay's layout was inspired by Haussmann's renovation of Paris.

Things to do in Back Bay
Back Bay has plenty to do during the day as well as a vibrant nightlife. You won't want to miss anything the neighborhood has to offer. Here's what Bounce recommends.

Celebrate Pride Month during Boston Pride's annual Block Party
Go up to the Prudential Skywalk at sunset and get a view of the city that'll be unforgettable
Catch up on some reading in the nation's oldest public library
Plan your next trip at the city's Mapparium—a three story model of the globe
Search for some of the trendiest styles and go shopping on Newbury Street
Get a glimpse of what life was like back in the 19th century and pay a visit to the Gibson House Museum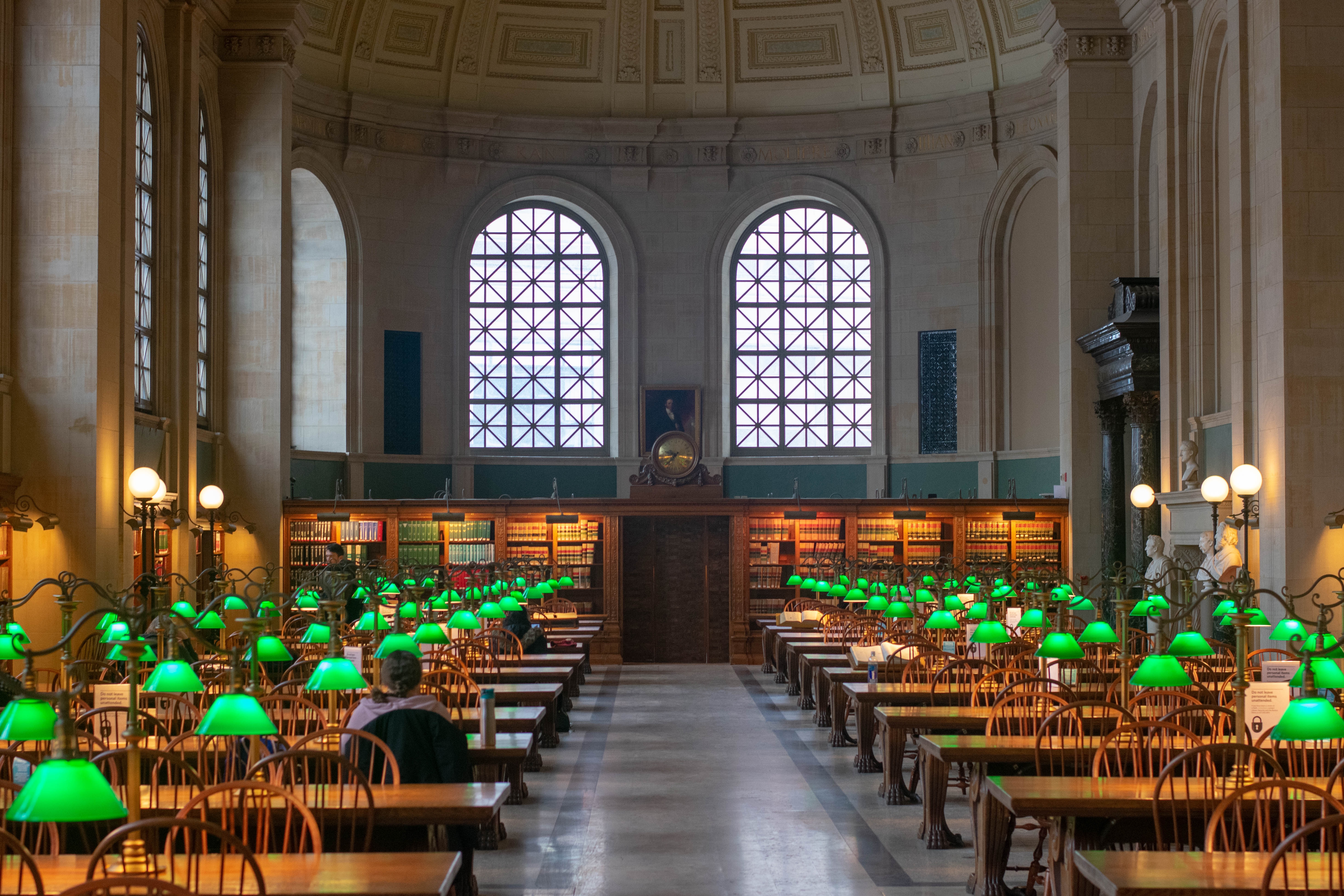 Transit Options
MBTA T: Orange Line
MBTA Bus: 10, 39, 170
Commuter Rail: Farmingham/Worcester Line, Franklin Line, Needham Line, Providence/Stoughton Line
Luggage Storage Near Back Bay
Whether you're a history buff or a fashion enthusiast, you won't want to waste any time in Back Bay. With some of Boston's best shopping, food, and architecture all centrally located, you should be spending more time exploring, and less time worrying about your luggage.  Use Bounce to find luggage storage in Back Bay—we'll take care of your bags so you can focus on taking care of your appetite.

Top destinations
Bounce offers convenient luggage storage wherever you go
Freedom to experience...
Copyright 2019 bounce | All Rights Reserved