About TD Garden
TD Garden is located on Legends Way in Boston, conveniently on top of MBTA's North Station. Also known as Boston Garden or simply The Garden, it opened in September 1995 as the Fleet Center. TD Garden is home to the Boston Celtics basketball team as well as the Boston Bruins hockey team. It also hosts a number of other sporting events, concerts, comedy shows, and conventions year round.

Fun fact: In 2004, then-Senator Barack Obama gave the keynote address at the Democratic National Convention (DNC) at TD Center, which brought him to the national spotlight and began speculation about his potential 2008 presidential run.

Things to Do at TD Garden
TD Garden has no shortage of events taking place at the arena throughout the year. The Boston Celtics play home games at TD Garden throughout the NBA season, which typically lasts from early October through mid-April. This timeline directly overlaps with that of the NHL season and thus the home game schedule of the Boston Bruins. Furthermore, top-tier artists including Maroon 5, Red Hot Chili Peppers, and Ariana Grande have played shows at TD Garden within the past few years. Additional sports events, conventions, and ceremonies (including the annual Northeastern University graduation) also take place at TD Garden on a consistent basis.

Transit Options at TD Garden
MBTA Green and Orange lines

MBTA Red Line to Park Street; transfer to Green Line eastbound to North Station

MBTA Blue Line to Government Center; transfer to Green Line eastbound to North Station

MBTA Commuter Rail: Fitchburg, Haverhill, Lowell, and Newburyport/Rockport lines to North Station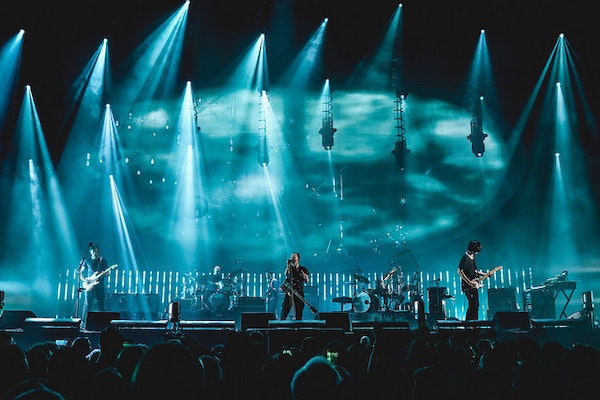 Luggage Storage near TD Garden
TD Garden only permits attendees to bring clutch bags around the size of your hand. All other items including but not limited to backpacks, briefcases, laptops, and luggage are strictly disallowed from entering the arena. Bag storage at TD Garden isn't offered.

If you plan on attending a game, concert, or other event at TD Garden via public transportation, we strongly recommend booking short-term storage with Bounce before heading to TD Garden. The last thing anyone needs is to have their night ruined by having to choose between their things and the event. If you know you're bound for TD Garden but don't have anywhere to store your bags, Bounce is here to help.