Luggage Storage Lincoln Park
Instantly reserve the best locations near Lincoln Park to store your luggage for just $5.90/ day
$10,000 insurance included

Security seals provided for max safekeeping

Book instantly online, free to cancel
How it works
Search Locations

Select the most convenient location for your needs

Book online

Instantly reserve your space in a few clicks

Drop off items

Head to the store and show your reservation

Enjoy the city

Go about your day without lugging around your things
Lincoln Park Luggage Storage Guide 2021
Are you wondering, "Where can I store my luggage near Lincoln Park?" Perhaps you just arrived in Chicago and need a place to store your bags near Lincoln Park before you check into your hotel or AirBnB -- or maybe you just checked out and don't want to drag your bags around with you for the rest of the day.

Perhaps, you're planning on shopping at The Coffee & Tea Exchange, Green City Market, or Choc Choc Cosmetic and need a place to store your bags. Or, you're planning on sightseeing in the Lincoln Park area at North Avenue Beach, The Hideout, or Holy Trinity Catholic Church and don't want to be burdened by your baggage.

Don't worry, there are plenty of options for luggage storage near Lincoln Park!


Luggage storage nearby Lincoln Park with Bounce
Bounce is one of the largest luggage storage networks in Chicago with multiple locations near Lincoln Park.

Featured in The Boston Globe, Techcrunch and Forbes, Bounce is present in more than 100 cities. We partner with local hotels and shops to open up space for you to drop off your bags in essentially any major neighborhood.

Our team vets each location and provides all the security measures including insurance, security seals, and well-trained staff.

Bounce is the #1-rated bag storage network with thousands of 5-star reviews. Many of our shops are open for luggage storage 24/7 but this varies by location… we strategically open new spots so you can find the closest location to temporarily store your bags. Our prices in the Lincoln Park area start at just $5.90/day.

Book through our or mobile app (required) so that we can cover you with insurance, space availability, and our 24/7 customer support. We love to travel as much as you so we make it as easy as possible! There are no size limits for suitcases or backpacks stored with Bounce. For less than a cup of coffee per bag, you can enjoy your entire day without dragging your bags with you!

Here are some ideas for making the most of your time in the Lincoln Park area now that you are free from your baggage. Some notable places to relax before a flight are Morton Arboretum, Oak Street Beach, and North Avenue Beach. You can also go for a hike around Wooded Island, Roman Pucincki Preserve, and Northerly Island Habitat Development Project. And if you're looking for a night on the town, check out The Hideout, Kingston Mines, and Lincoln Hall.


Why is Bounce the best luggage storage provider in the Lincoln Park area?
✅Multiple locations near Lincoln Park
✅$10,000 Bounce Guarantee on each booking to protect your belongings
✅Vetted store locations to ensure trust and safety
✅2 minute booking process online or via mobile app, then just walk in and check your bags in
✅Thousands of 5 star reviews, hundreds of thousands of bags stored
How do I store luggage near Lincoln Park with Bounce?
You can find the closest luggage storage location to Lincoln Park really easily. Simply select a location here. Find the shop that meets your preferences in terms of location & hours. Once you've chosen a location, you can book in under 2 minutes. We'll ask for payment details upfront, but you can cancel your reservation if you end up not needing it.

Space does fill up so booking before you go there is required, but you can show up right away. With your booking confirmation in hand, we'll give you the exact details and directions to the shop. Once there, all you have to do is show your booking confirmation and we'll tag and check in your bags.

You're now free to enjoy Lincoln Park and Chicago without your things!


About Lincoln Park
Lincoln Park is located in the North Side community area in Chicago, directly west of its namesake park along the water. While Lincoln Park is one of the city's most affluent neighborhoods, it also caters to DePaul University students who have a variety of housing and recreational options from which to choose at budget-friendly price points. If you're looking for a vibrant enclave with historic touches and a youthful spirit, Lincoln Park is the place to be.

Things to Do in Lincoln Park
Lincoln Park boasts an array of things to see, do, and discover. If you find yourself in this North Side neighborhood, Bounce recommends the following itinerary:

Enjoy the great outdoors at the open green spaces of Lincoln Park, one of Chicago's crown jewels

Marvel at the animals at Lincoln Park Zoo, which offers free admission and hosts special events

Stop and smell the roses—literally and idiomatically—at the Victorian-style glass house of Lincoln Park Conservatory

Learn about the city's rich and fascinating past at the Chicago History Museum

Window shop along Armitage Avenue, which specializes in upmarket women's clothing

Head over to Clark and Halsted streets for the area's best cafes and eateries, such as Riccardo Trattoria, Alinea, and Blue Door Farm Stand

Choose from the area's best nightlife and entertainment options on Lincoln Avenue, including Barrelhouse Flat, Drop Lounge, and Apollo Theater Chicago
Transit Options in Lincoln Park
CTA "L": Red Line at Fullerton; Brown and Purple lines at Fullerton, Armitage, and Diversey

CTA buses: 22, 36, 151, 156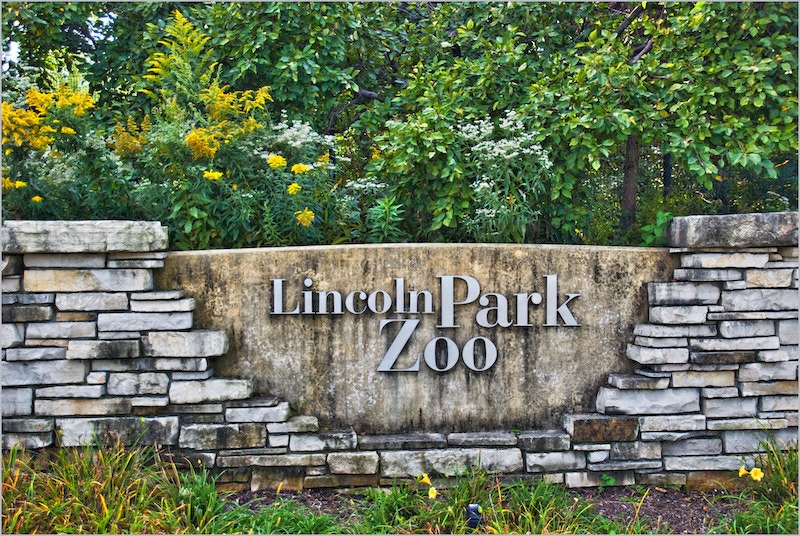 Luggage Storage in Lincoln Park
If you're making a day trip to Lincoln Park and don't want to lug your things around, it's a great idea to book bag storage with Bounce. You'll definitely want your hands and shoulders free whether you're roaming the neighborhood's green areas, hitting the pavement, or visiting its many attractions and landmarks.

Other places near Lincoln Park
Frequently asked questions
How much does luggage storage cost near Lincoln Park?

The price for luggage storage near Lincoln Park is just $5.90/bag for the entire day.

Is it safe to store your bags near Lincoln Park?

Yes. Every bag is tagged with a security seal and comes with the $10,000 Bounce Guarantee. Every location is required to uphold tight security precautions. You may be asked to show ID and you will be required to use a credit card to book through Bounce in advance. With hundreds of thousands of bags stored, you can count on Bounce to handle your baggage near Lincoln Park.

Are there storage lockers near Lincoln Park?

Yes, there are storage lockers and many other luggage drop off points in the Lincoln Park area. Bounce has multiple luggage storage locations nearby Lincoln Park and in the broader Chicago area where you can conveniently store your luggage with full security and the $10,000 safekeeping gurantee.

Where are the best restaurants near Lincoln Park?

The most popular restaurants to visit when near Lincoln Park are Pequod's Pizzeria, The Butcher & the Burger, and Galit.

Where are the best parks and nature attractions near Lincoln Park?

Check out the nearby Morton Arboretum, Oz Park, and Wicker Park.

What are the best museums near Lincoln Park?

While nearby, you can check out The Peggy Notebaert Nature Museum and DePaul Art Museum.