About Midway Airport
Midway Airport (MDW) is located on the southwest side of Chicago and is one of two major airports serving the Chicago metropolitan area. Named in honor of the battle of the same name, Midway was once the city's busiest airport until the construction of O'Hare in 1955. Now, the airport will still see over 22 million passengers flying through annually, and is still the hub closest to the city of Chicago itself. In addition to servicing multiple major commercial airlines, Midway sees the largest volume of flights by Southwest flying in and out of the city.

Fun fact: Originally named Chicago Municipal Airport, the airport—which offered integral support during wartime—was renamed in 1949 to honor the namesake World War II battle.

Transit Options at Midway Airport
There are multiple public transportation and shuttle options you can take from the airport to downtown Chicago.

CTA "L" Orange Line

CTA buses: 47, 54B, 55, 55A, 55N, 62N, 62H, 63, 63W

Pace buses: 379, 382, 383, 384, 385, 386, 390

Airport shuttles to downtown Chicago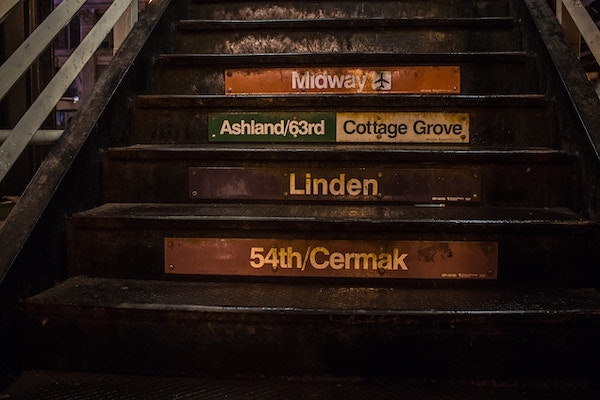 Luggage Storage near Midway Airport
Hoping to find luggage storage at Midway Airport? Unfortunately, storing your luggage at Chicago Midway Airport isn't an option. However, you can book with Bounce for bag storage in Chicago once you've made it into the city from the airport.

From Midway Airport, you can take public transit north into the city and store your things closer to the action. Choose from our select partners for hassle-free bag and luggage storage accessible from Chicago Midway Airport -- simply search in the box above and you'll see all your options.