More about Miami
Where can I store my luggage in Miami?
Known for its white-sand beaches, glamorous nightlife, and fancy restaurants, Miami is a worldwide destination for travelers both near and far. While the sprawling city can be a bit difficult to navigate for some travelers, our Miami luggage storage service can help take the load off of your shoulders (literally!) so you can get back to exploring the 7th largest city in the United States.  

Whether you find yourself needing to store your luggage in downtown Miami, near the Miami Cruise Terminal, or somewhere in South Beach, Bounce offers convenient luggage storage in Miami near many of the most popular hot spots in the city:

Luggage Storage Near Miami Beach

Luggage Storage Near Miami Airport

Luggage Storage Near Wynwood

Luggage Storage Near Bayside Marketplace

Luggage Storage Near South Beach

Luggage Storage Near Downtown Miami

Luggage Storage Near Miami Cruise Terminals
How much does luggage storage cost in Miami?
Luggage storage in Miami costs only $5.90 on the Bounce platform for each bag or piece of luggage. 

Where is the nearest bag storage in Miami?
The Bounce platform offers dozens of bag and luggage storage locations throughout Miami. With 24/7 customer support and up to $5,000 in insurance for every booking, luggage storage in Miami as never been easier. 

Luggage Storage Near Miami Beach
Comprising both South Beach and long stretches of beautiful white sand beaches all along Florida's coast, Miami Beach is a popular destination for all types of travelers. Known as "America's Riviera" for it's likeness to its counterparts around the globe, Miami Beach attracts an enormous and eclectic variety of people: sunbathers to super-chic models, art critics to families from all around Latin America and beyond. 

With this in mind, Bounce has many luggage storage options in Miami Beach to choose from. Simply choose the nearest luggage storage location in Miami and enjoy your stay. 

Safety
Every year, tourists from all around the world flood the beaches of Miami, Florida. This resort city is one of America's all-time most popular vacation locales. Shopaholics can have a ball at the mall, spring breakers can have a blast far from class, and foodies can eat all sorts of delicious treats. As of this year, Miami's population nears the 500,000 mark, and it's one of the densest cities in America, according to the 2018 US Census. 

Miami is also famous (or infamous) for its ties to organized crime. Shows like Miami Vice and Scarface aren't just staples of pop culture - they also reflect Maimi's high crime rate. According to the National Crime Index, Miami ranks 7 out of 100 for the most dangerous cities - 100 being the best possible score, and 1 being the worst. The good news is that violent crime isn't insanely high in Miami; 1 in every 157 citizens report violent crimes per year. However, 1 in 28 citizens report property-related crimes such as vandalism or theft. You can still have fun in Miami's sun, but you'll need to plan ahead before you visit. Bounce can help protect your luggage. The Miami Police Department and your best judgment will keep you safe from violent crime.

Frequently Asked Questions
"What's the best way to get around Miami?"

The sheer density of Miami can make traveling from one place to another more challenging than it ought to be. Fortunately, Miami's bus, train, and ride-sharing services can reliably get you from point A to point B. 
"Is public transportation in Miami safe?"

Miami's public transit system is safe, efficient, and convenient. However, the city's high crime rate simply means that you'll have to stay alert during the ride. Don't travel around with more items on your person than you need. Always act cordial and respectful toward others, but don't violate others' personal space or boundaries. Go with the flow while you're visiting Miami, and remember the Golden Rule. "Do unto others," be aware, and enjoy your state. 
"What's the best neighborhood to stay in Miami?"

"What are the best museums to visit in Miami?"

Between The Bass, the Miami Children's Museum, and the Institute of Contemporary Art, Miami's museums are sure to delight your senses and lift your spirits. Miami also has several landmarks that anyone can visit, like Coral Castle and the Freedom Tower.
"What's the best time of year to visit Miami?"

Contrary to what you might think, summer isn't the best time to visit Miami - plane tickets and hotel rooms tend to be very pricey, and Florida's summer heat can be blistering. Ideally, you'll want to visit Miami during the spring. Everything will be cheaper, and Miami's weather will be cool and breezy.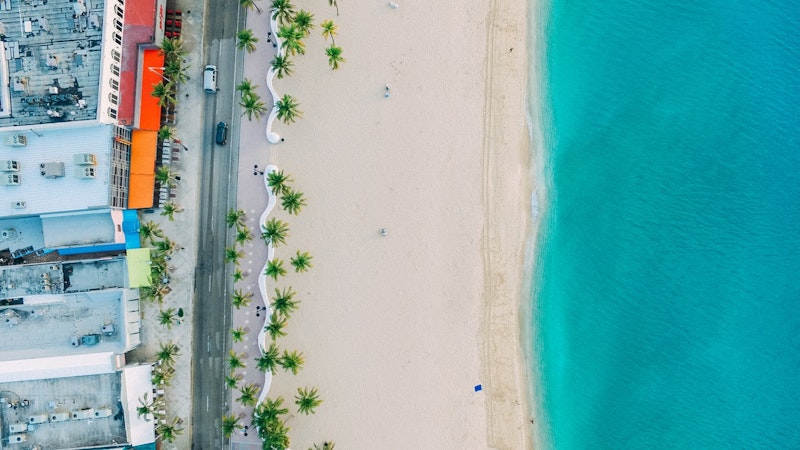 Luggage Storage Near Miami Airport (MIA)
Known as MIA as far as airport names go, the Miami International Airport serves over 1,000 flights per day and is located just northwest of Downtown Miami. 

If you're looking for luggage storage near the Miami Airport, Bounce has your back and can help you store your bags properly when you're on the move. Bag storage in the Miami Airport can be located at Central Terminal E on Level 2 and is open from 5am to 9pm. If you find yourself outside of these limited time slots, we recommend storing your luggage near your final destination in Miami using one of Bounce's many bag storage options.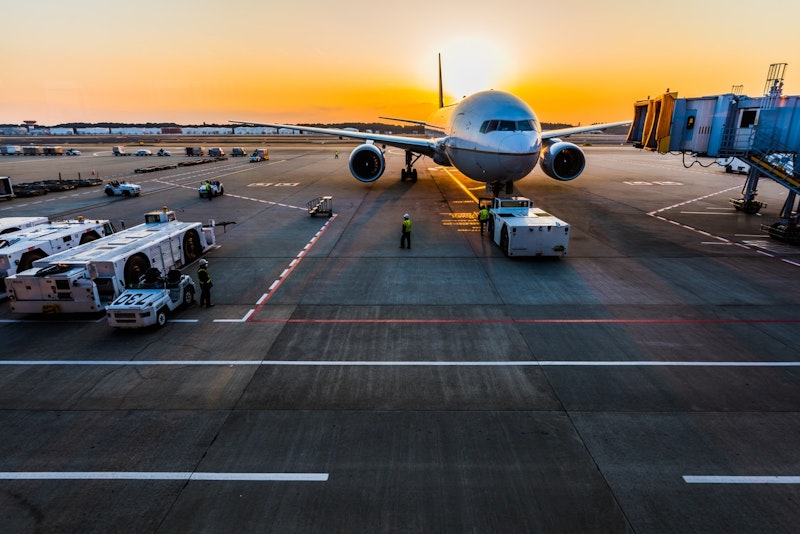 Luggage Storage Near Wynwood
Miami's artistic neighborhood and the epicenter of Miami's infamous Art Basel, the Wynwood district is home to thousands of colorful, awe-inspiring murals peppered among coffee shops, art galleries, and everything in between. 

If you find yourself in need of luggage storage near the Wynwood district of Miami, Bounce has several bag storage options that will assist you in your quest to unload and go. Whether you're staying near the Wynwood Art District or the Wynwood Fashion District, our nearby luggage storage locations are easy-to-find and always affordable. 

Luggage Storage Near Bayside Marketplace
Shopping enthusiasts throughout the world come to Bayside Marketplace for both it's glamorous open-air shopping experience and it's many outdoor entertainment offerings. With live music almost every night of the week and its lack of open-container drinking policies, luggage storage near Bayside Marketplace in Miami is in high demand all year round. It's with this in mind that Bounce offers many nearby places to store your bags (both shopping bags and luggage) so that you can get back to shopping.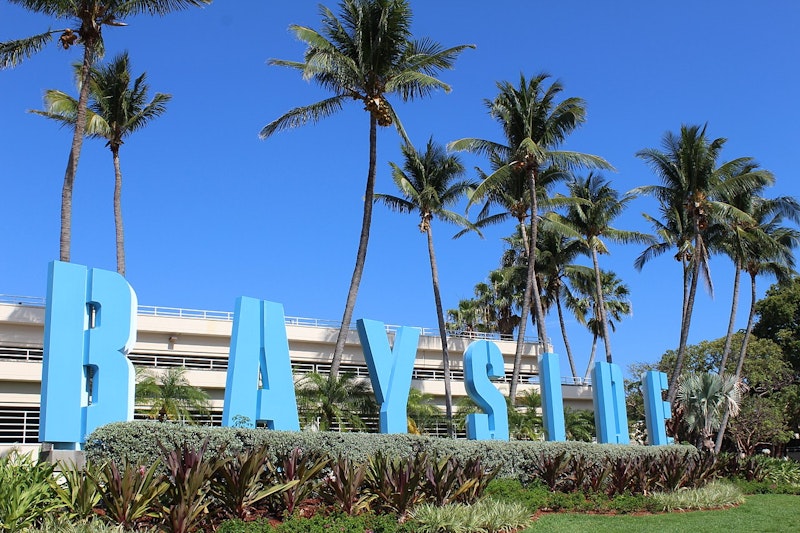 Luggage Storage Near South Beach (SoBe)
As noted above, South Beach is part of the famous stretch of white sand beaches known collectively as Miami Beach and is famous for its nightlife, larger-than-life mansions (and personalities), and is home to some of the most well-known restaurants on the East Coast. If you find yourself short on time and in need of bag storage in South Beach, we've got plenty of local options choose from on Bounce's luggage storage platform. Leave your bags with Bounce and enjoy all that South Beach has to offer!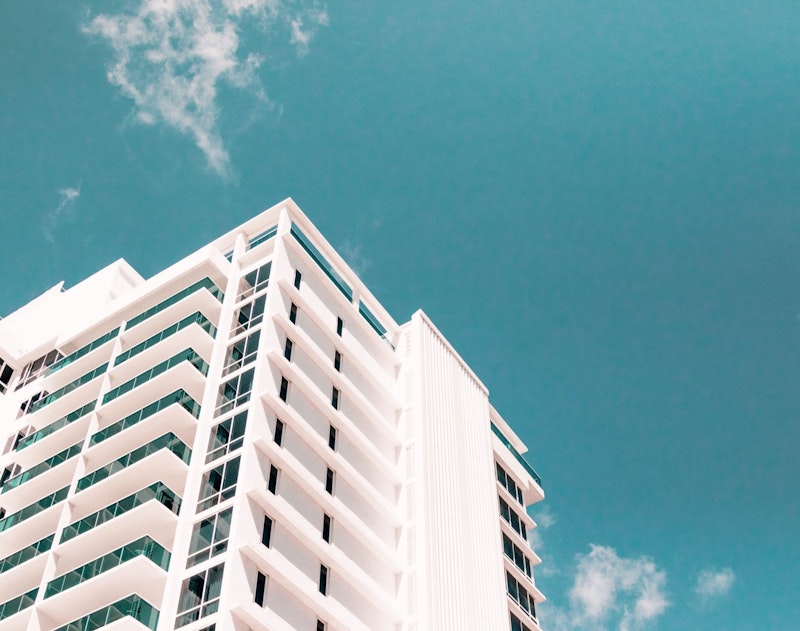 Luggage Storage Near Downtown Miami
Downtown Miami can be incredibly confusing and difficult to navigate, to say the least. Known as Miami's urban city center, Downtown Miami consists of the Brickell Financial District (and Brickell Mall), Historic District, and Arts & Entertainment District. With so much to choose from, finding luggage storage in Downtown Miami can be a cumbersome task. Fortunately for those looking for bag storage in Miami, the Bounce platform has a host of locations where you can easily drop of your luggage and go about your day.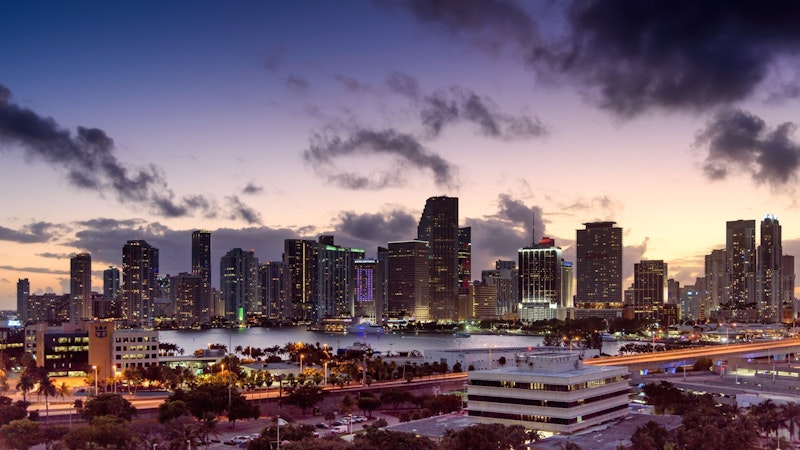 Luggage Storage Near Miami Cruise Terminals (PortMiami)
Also known as PortMiami, Miami's Cruise Terminals are the busiest cruise and passengers ports in the entire world. Accounting for over 176,000 jobs in Miami and millions of cruise passengers each year, finding luggage storage near Miami's Cruise Terminals can be a frustrating experience for those not using the Bounce platform. Fortunately for you, Bounce has many nearby bag storage locations to choose from so you can easily drop of your things and explore the rest of Miami.