About Gare de Lyon:
Of Paris's six main train terminals, the Gare de Lyon may be the one with the most interesting history, (and that's saying something given the interesting histories of all of the stations). Gare de Lyon was first constructed in the mid-1800s and then eventually burnt down in 1871. It was then rebuilt once again.

By 1900, Marius Toudoire renovated and rebuilt the train station yet again to celebrate the World's Fair coming to the City of Light. Its 67-meter clocktower was unveiled to the public in 1901.

The Gare de Lyon, which was named after the city of Lyon, has been busy since then. Trains come from all over Europe to this east side train station, and a look at the list of trains reveals that every type of train runs through here from the local commuter train to the high-speed wonders. Its location gives visitors a close glimpse of the River Seine.

Like many of Paris's other train station, the Gare de Lyon has become a bit of a celebrity in popular culture. In 1972, Gare de Lyon made an appearance in the film "Travels With My Aunt" by director George Cukor. It played a role in "The Mystery of the Blue Train," an adaptation of an Agatha Christie book, which featured Hercule Poirot. Finally, the Gare de Lyon appeared in the films "Mr Bean's Holiday" in 2007 and "The Tourist" in 2010.

If you're interested in luggage storage in Gare de Lyon, check out your Bounce app. You'll find a list of businesses in or near Gare de Lyon that partner with Bounce to provide you with a place to stash your bags for the day.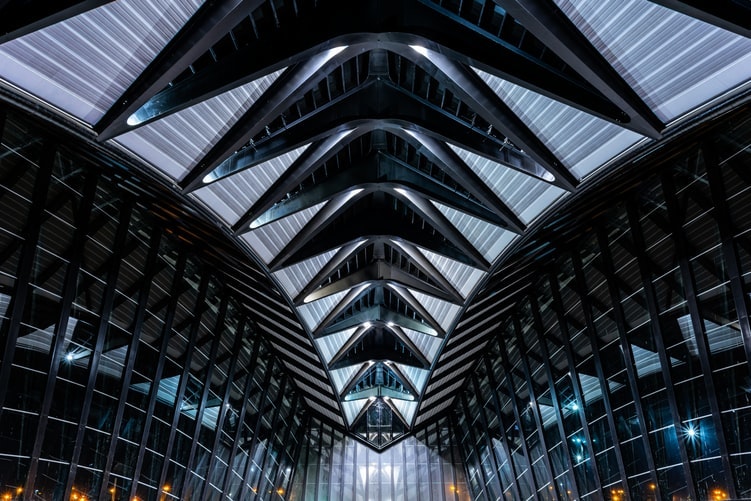 Things to Do Near Gare de Lyon:
Nowadays, people come to Gare de Lyon not only to catch trains, but also to have a meal at Le Train Bleu, a famous restaurant in France's capital. This restaurant reflects the opulence that is sometimes associated with French dining. Its menu changes with the seasons, and the waitstaff are among the best in the world. It's open every day of the week and serves a full menu of delightful French cuisine. Wine is included in its prix-fixe menu. Bon Appetit!

To enjoy your meal in peace, be sure to check your Bounce app to find out what options you have for luggage storage in Gare de Lyon near the Le Train Bleu.

If you've ever wondered what goes into the making of popular culture artworks, like comics, movies and video games, then you won't want to miss seeing the Art Ludique Museum. The museum highlights the original drawings and ideas that went into the creation of some of the most popular movies, books, graphic novels, animated videos and movies.

Cathedrale Notre-Dame de Paris

While it's not possible for the time being to step inside the Grand Lady of the City of Light, many tours will still go past Notre Dame. Even after having its roof marred by fire, the cathedral's hold on the heart is unwavering.

Because you'll likely be walking near the Notre Dame, you'll want to look into luggage storage in Gare de Lyon. Paris is a walking city, and you'll spend plenty of time on your feet if you do tour. Do yourself a favor and take a tour without your bags.

A visit to this botanical garden will refresh your soul and give your children a look at the importance of plants in the world. Exhibits inside this garden teach visitors about each plant, including which plant family that plant belongs to. There's also a place (Galerie des Enfants) where kids can learn about the different animals that call Paris home.

Wine Tasting Tours

Many of the best wine-tasting tours in the City of Light are located near the Gare de Lyon. Some deal with wine and cheese pairings. Others have a more thematic emphasis, like wine in the Latin quarter of Paris. Naturally, you'll want to look into luggage storage in Gare de Lyon before you pop open the bubbly on your next Paris wine tour.

Would you like to swim in the Seine without actually swimming in it? Then, you must plan on taking a trip to the Josephine Baker Swimming Pool. Originally built on a boat that floats on the River Seine, this pool is open year round for business. It's quite refreshing to take a dip here when the temperatures soar, and it's equally cool to hang out under the temporary roof as the snows fall. All swimmers must wear a bathing cap. It's regulation.

The City of Light wouldn't be the same without all of its art offerings from the Louvre to the Musee d'Orsay. However, no art experience in Paris is quite as personal as Just Art! Paris. A trip to Le Marais includes lunch and wine, and then work with an atelier that ends with you creating a luxury piece of jewelry that you get to take home as a souvenir.

First, we recommend that you see a world-class restaurant right in a train station. Next, we'll recommend a museum in what was once a train station: the Musee d'Orsay. This venue offers a unique backdrop for some of the city's best-loved works of art. It's an Impressionist-lover's dream. Come and see works by Degas, Renior, Monet and others. The building is as grand and expansive as you'd expect an old train station to be. In light of that, be sure to locate some options for luggage storage in Gare de Lyon (or close by it).

This one is for the ardent foodies, who are visiting the City of Light primarily for the food. Expert guides introduce their charges to some of the best offerings for food and drink in Paris. It's a three-hour tour filled from beginning to end with deliciousness.

On the one end of the spectrum, there are foodie tours in Paris. On the other end, there are cooking classes in the City of Light. These are must-do activities for those who want to tap into their inner Julia Child while in Paris. There are wine and pastry workshops, chocolate tours and of course, lessons in French cuisine. You might want to check into bag storage in Gare de Lyon for this. You definitely want free hands for this!

Transit Options:
Gare de Lyon is the place to go in Paris if you want to have an adventure in the countryside of France. Trains go to the French Province, to the Alps, Bourgogne, Franche-Comté and Rhône-Alpes (Lyon). It's also possible to catch a train at the Gare de Lyon in the morning and be in Italy or Switzerland by evening. It's an enchanting way to travel.

Here's a breakdown of the transportation options available in the Gare de Lyon.

Luggage Storage in or Near Gare de Lyon:
It is possible to find luggage storage in Gare de Lyon itself. The train station has storage lockers, though you may have to rent more than one locker to fit all of your bags. As an alternative, Bounce partners with businesses throughout the City of Light to provide you with some of the best options for luggage storage in Paris.

Non-Bounce options for bag storage in Gare de Lyon run between five and nine euros a day, depending on the size of the locker you rent. You can secure luggage storage with one Bounce's partners for less than six euros. Check your Bounce app for more details.