About Caltrain
Caltrain services 32 stations across a 77-mile route. Over 65,000 passengers ride on Caltrain per day. Caltrain has two stations in San Francisco with the main one located at Fourth and King Street, one block away from Oracle Park (formerly AT&T Park). The Fourth and King Street station is also next to a Muni Metro light rail station, which offers connections to the BART and many points across Downtown San Francisco. The second Caltrain station in San Francisco is at 22nd Street under Interstate 280, between the Dogpatch and Potrero Hill neighborhoods. If you head directly west, you can venture into the vibrant Mission District of San Francisco.

Fun fact: The Caltrain Modernization Program (CalMod) is underway, which plans to offer greater service to riders and cut air pollution by 97% by the year 2021.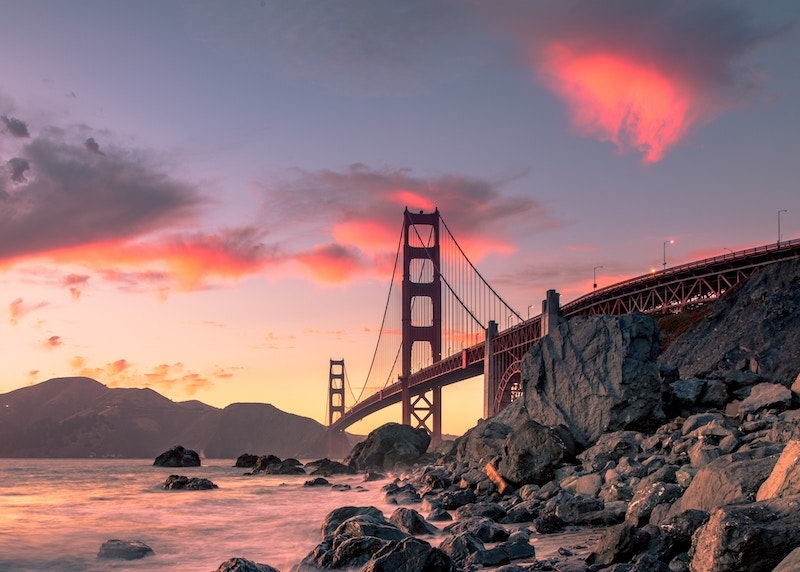 Luggage Storage near Caltrain Stations
Unfortunately, Caltrain luggage lockers aren't available for passenger use. However, Bounce luggage storage was created so that you don't have to look too far for safe and reliable bag storage in San Francisco. We've partnered with dozens of businesses across San Francisco so you can drop off your things and enjoy all that the city has to offer with your hands and shoulders free.

From the San Francisco Caltrain station, you can access the Muni E-Embarcadero streetcar and Muni Metro (N-Judah, T-Third Street) at Second and King Street to get to neighborhoods all around San Francisco. Visit our San Francisco city guide to find additional luggage storage near your San Francisco destination of choice.