Store Your Luggage in the Mission District
About the Mission District
Located in east-central San Francisco, the Mission District is enclosed by U.S. Route 101, Sanchez Street, 20th Street, and Cesar Chavez Street. The Mission is divided into four sub-districts: northeast (a hub for tech startups and upscale dining and nightlife options), northwest along Dolores Street (well known for Dolores Park and stately Victorian mansions), and southern Valencia corridor and Calle 24 (both popular sub-districts for food, drink, art, and culture).
Fun fact: The Mission can be noticeably warmer and sunnier than other parts of San Francisco on account of the city's microclimates.
Things to Do in the Mission District
Given the Mission's cultural and socioeconomic diversity, there's a wide range of things to do across all corners of the neighborhood. Bounce recommends touching upon the following itinerary, though we assure you that it's just the tip of the iceberg regarding landmarks and attractions in the Mission District:
Visit the Mission Dolores, a religious museum and San Francisco's oldest surviving structure
Catch some sun and have a picnic in Mission Dolores Park, the heart of the neighborhood
Take advantage of the Misson's robust Mexican roots by feasting on exceptional Mexican cuisine (including the locally famous Mission burrito) at Taqueria Cancún, El Farolito, or Tacolicious
Drink up at the upmarket Dalva or Trick Dog, or head south for more casual dive bars such as Doc's Clock or the Holmstead
Walk past the street art on the Mission, and be sure to check out the murals by the local talent behind the Clarion Alley Mural Project (CAMP) and Precita Eyes Muralists
Dress up and party on at the Mission's Carnaval each Memorial Day
Enjoy the monthly First Friday festivities for food, art, and dancing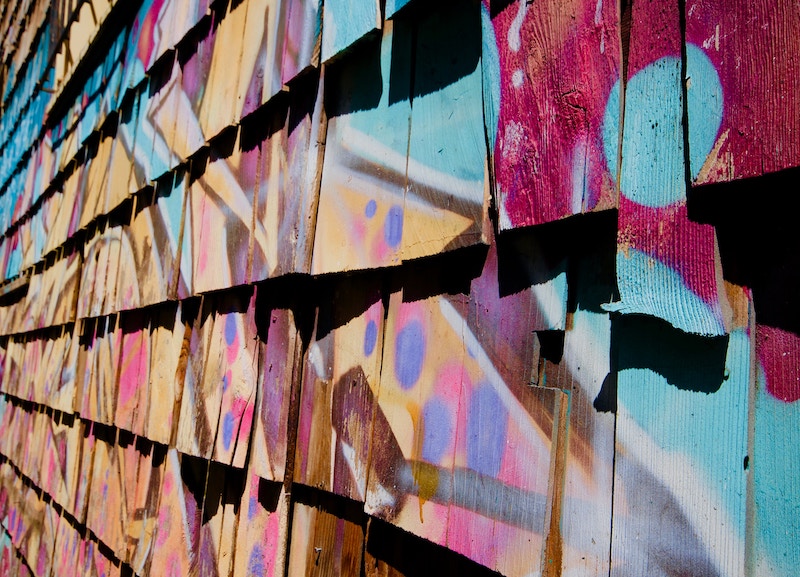 Transit Options in the Mission District
BART along the Mission at 16th and 24th streets
Muni Metro (J-Church) along Right of Way at 20th and Liberty streets
SFMTA bus: 9, 9R, 12, 14, 14R, 22, 27, 33, 48, 49, 67
Luggage Storage in the Mission District
Whether you're a San Francisco local or in town for vacation, you'd be missing out if you didn't take the time to explore the ins and outs of the Mission District. Bounce has partnered with several businesses in the neighborhood for any and all bag storage needs.
Choose from our select partners below for hassle-free bag and luggage storage in the Mission District:
BART Stations
The Bay Area Rapid Transit (BART) is a public transportation system that services San Francisco, Oakland, and the suburbs in neighboring Alameda, Contra Costa, and San Mateo counties. You can count on Bounce for bag and luggage storage near select BART stations.
Caltrain Stations
Caltrain is the primary commuter rail line servicing San Francisco and Silicon Valley. If you're traveling via Caltrain and need to temporarily store your bags, book with Bounce for easy and convenient luggage storage.
Union Square
Situated in the heart of Downtown San Francisco, Union Square is one of the most concentrated commercial urban areas in the United States and is thus a major tourist attraction. From hotels and department stores to art galleries and theaters, chances are you'll find yourself in Union Square at some point of your stay in San Francisco—and a Bounce partner will be conveniently nearby to store your things.
Downtown San Francisco
Downtown San Francisco encompasses the city's Financial District, and depending on who you ask, several other neighboring areas. Not only limited to business professionals, Downtown SF offers an array of attractions for visitors and locals alike. You can count on Bounce for safe bag and luggage storage in Downtown San Francisco.
Fisherman's Wharf
Fisherman's Wharf is amongst the most visited areas in San Francisco and the western United States at large. A visit to San Francisco would be incomplete without a journey through the legendary Fisherman's Wharf, where you can rely on Bounce partners to securely store your things.
Pier 39
Pier 39 is the most visited attraction in San Francisco, offering an array of shopping, dining, and entertainment options in a family-friendly atmosphere on the Bay. No visit to San Francisco would be complete without a stroll through this tourist favorite, and Bounce is happy to partner with local businesses for bag and luggage storage near Pier 39.
How It Works
Book Online
Find the location closest to you. We have locations all around the city.
Drop Off Items
Show your booking receipt and you're good to go. Secured and insured.
Enjoy the City
Go about your day without lugging around your things.
Pricing
Simple, affordable, no hidden fees
Locations all over the city
Discounts at our partners
Reviews
What people are saying about Bounce
This was so cool!!!! Great service, extremely easy to use, and totally affordable! I didn't know where I'd leave my luggage while we explored San Fran, so I easily Googled luggage storage and found this company. At first it was a little odd dropping my bag off at a chocolate store, but the lady at the register was able to immediately pull up my reservation without any problems and then she put a lock on my suitcase and gave me a card to get it back with. She pushed the bag to the back of their s
Read more
Bounce storage is so convenient. This location is inside the Chancellor Hotel at Union Square, San Francisco. Super convenient location, close to transit, attractions. Hotel staff was professional and very pleasant. Great experience with Bounce and I will definitely use again.
Convenient to the Met, which does not allow luggage at coat check. Very easy check in and check out process, with lovely people at the front!
Can't believe I haven't used this service until now. So easy & convenient. I 100% recommend.
Bounce is the best luggage storage service provider in the New York. I sent an email at midnight , and I got an email back in 10 mins. They are not only solve my issue but also provide solutions. You have to try Bounce !!
I used Bounce during a recent trip to NYC, and I was pleasantly surprised at the ease and convenience of the process. To be honest, at first, I was very apprehensive. The thought of leaving your stuff at a random store, in a place where you are not from and you don't know whether is safe or not, it doesn't matter if anyone gives it a seal of approval, its difficult to be completely comfortable with the idea. However, I was very glad to be proven wrong. The place I chose was a great, clean bodega
Read more
Fantastic experience with Bounce! Stored a bag at the Grand Central location and on my last day at the 9/11 Memorial location. Both locations had friendly, efficient staff that were helpful and made everything very easy. Such a great option if your hotel isn't ready or you don't want the hassle of a bag in the city. Great, safe option. Thanks Bounce!
Frequently Asked Questions
Is there a maximum item size?
How do I cancel my booking?
Can I store my items for a week or a month?
Where are my items stored?
Do you offer hourly storage?
Do you have a location near X?
Are large bags more expensive?