About Pier 39
You'll find San Francisco in the northern section of California along the west coast between Santa Rosa and San Jose. The large city of over 880,000 people is actually at the tip of the San Francisco Peninsula in the San Francisco Bay area. Pier 39, at the tip of North Beach next to Fisherman's Wharf, is a shopping center and tourist attraction with an aquarium, video arcade, and live street performers.

Since 1978, people have been flocking to Pier 39 in San Francisco, and so have the sea lions. In fact, over a thousand sea lions have flocked to the pier to get some sun and enjoy entertaining the crowds. So many of them gathered there that the owners removed boats from the area for the sea lions to have more space.

You can also view the Golden Gate Bridge from here, and it is a must-see for everyone who visits. Be sure to bring a camera so you can get some shots and a phone to get some selfies. There are also shows, a roller coaster, and a 3D laser shooting gallery in the digital theater. Dancing, magicians, comedy acts, and jugglers perform right on the pier, so there is fun for everyone. Be sure to drop off your bags at one of the Bounce locations in the area so you can take part.

Fun fact: While the population of sea lions ebbs and flows throughout the seasons at Pier 39, a record-breaking 1,701 of them migrated to the Pier in November 2009. Six new docks were hauled in to accommodate the new inhabitants.

Things to Do at Pier 39
Wherever you are coming from or going to, stopping in at Pier 39 is a must while you are in the San Francisco area. With more than two dozen attractions, over 30 eateries, and 46 shops and boutiques, you will have plenty to keep you busy. That does not even count the street performances, sea lions, and view of the bay. No matter what, Bounce recommends you not miss any of these things at the pier.

See the sharks and other wild aquatic creatures in their own habitat at the Aquarium of the Bay

Take a trip on the Bay Voyager and see the WWII Liberty Ship, the Presidio, Fort Baker, and even go under the Golden Gate Bridge 

If you would rather tour on a larger boat, get on the Blue & Gold Fleet for a 90-minute journey around Alcatraz

The San Francisco Whale Tours will take you out on catamarans to the Gulf, where you can see the largest marine animal on the planet as well as sharks, sea turtles, and dolphins 

Rent a bike at Blazing Saddles and take a ride on the Golden Gate Bridge

Ride on the San Francisco Carousel; handmade in Italy, this landmark is painted with attractions in the area like the sea lions and Chinatown 

Head over to the Crab House, Fog Harbor Fish House, or the Hana Zen Japanese Grill for seafood 

For dessert, hit the Fudgery, Waffle Cone Shop, Mrs. Fields, Dreyer's Grand Ice Cream Shop, Chocolate Haven, or Candy Baron

Don't forget to stop and get souvenirs for the folks back home at Charms by the Bay, Bubba Gump Shrimp Co. Gift Shop, Alcatraz Gift Shop, and Alpaca Fashion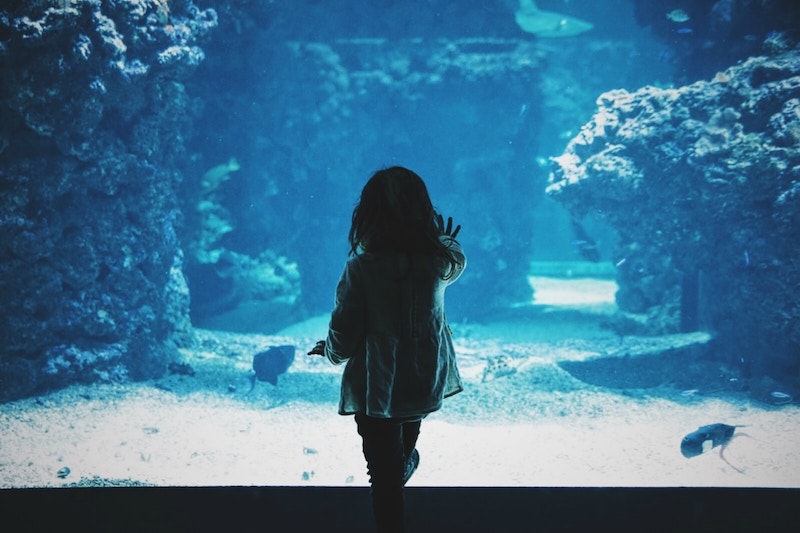 Transit Options near Pier 39
Muni F-Market streetcar

BART at Embarcadero

SFMTA bus: 8X, 8BX, 39, 47
Luggage Storage near Pier 39
The Pier 39 experience is all about letting loose and having fun, which can be difficult with your heavy bags in tow. Store your luggage with a Bounce partner so you can live life lightly and enjoy Pier 39's attractions with your hands free. Bounce gives you a secure and insured place to leave your belongings while you enjoy the fun. When you are riding the carousel, touring the city on a bike, or enjoying a boat ride, you won't want to have to haul around luggage. You'll be glad you left your bags behind when you are down on the pier watching the sea lions or taking pics in front of the Golden Gate Bridge.  

Escape Game San Francisco: Check out the Escape Game San Francisco on Kearny Street. If you are on your own, join in with a group of others where you try to figure out how to break free from several rooms. If you like puzzles and mysteries, you will love this attraction. Be sure to escape from your luggage first. Leave it with one of the Bounce partners for safekeeping.

San Francisco Museum of Modern Art: For art buffs, the art museum on 3rd Street is a vast assortment of modern and contemporary paintings, statues, media, and photos. From a seaweed chair to a feature on fragmented cities, you will want your hands free to take pictures. Leave your bags at one of the Bounce spots nearby.

Children's Creativity Museum: How about a museum for the kids? Drop off your stuff with Bounce so you and the family can get creative at this hands-on museum. It's great for children from toddlers to teens and adults too, and right next to the art museum on 3rd Street.

Wild San Francisco Walking Tours: You will definitely need to leave your things in a safe place to go for a nice long walk around the city. Choose a Bounce location to keep your stuff safe while you enjoy a fantastic ghost tour, fun food crawl, or a tour of murals and graffiti in the city.

Peace Pagoda: Everyone needs a little peace in their lives. Check out this five-tiered stupa that was presented to San Francisco from Osaka in 1968. Given as a symbol of peace and unity, the beautiful statue in Japantown is a great place to relax and unwind. Leave your bags with Bounce so you can relax without worrying about lugging your luggage. 

Exploratorium: Right next to Pier 39, this incredible interactive display is really a giant museum on the bay with over 650 exhibits you and the kids can get hands-on with. Drop off the luggage with one of Bounce's partners so you can get in there and play too.

Museum of Ice Cream: In the middle of town on Grant Avenue, the Museum of Ice Cream is fun for everyone. Where else can you jump into a pool of colorful sprinkles, play with giant popsicles, and ride unicorns? Be sure you stop at one of the Bounce locations to safely store your valuables before heading to the colorful and fun museum.

Oracle Park: Over by Pier 40 and South Beach Harbor, Oracle Park is the home of the San Francisco Giants. But if you don't get to see a game, that's okay, enjoy the fun playground and exhibits outside the stadium, including statues of Willie Mays and other players as well as a 14-foot Willie McCovey. Drop off your luggage with Bounce first, so you can play around with the kids in China Basin Park. 

Golden Gate National Recreation Area: Don't drag your bags with you here. Leave them at one of the many Bounce partners in the area. You can visit the redwoods, stroll along the beach, explore the trails, and even have a picnic at one of the picnic areas in the park.